With most of us owning multiple online accounts, there are growing concerns about how we keep them secured and well protected. One good measure is making sure that you use strong and unique passwords for each account. In 2020 alone, searches for "how strong is my password" has increased by 300%, a clear indicator of growing concerns regarding account breaches.
In conjunction with the annual World Password Day, Google has shared some tips and guidelines to keep your accounts and passwords safe from malicious parties. The internet company also shared that they are working towards a future without passwords.
Use strong and unique passwords
Above all, having a strong password is the first step to ensure your account's security. A cocktail of upper and lower case letters with numbers or symbols whenever possible will increase the difficulty of the password being cracked.
Reusing your passwords for multiple online accounts may indirectly cause a series of account breaches the moment a single account is hacked.
If you have difficulties coming out with unique passwords and remembering every single one of them, we strongly recommend the built-in password generator and manager tool in Google Chrome. With the sync feature activated in Chrome, which connects your Google Account to the browser, a simple right-click on the password box (whenever you register for a new account or change your password) shows an option to Suggest password. This will show a preview of a strong and randomly generated password which gets stored securely in the password manager for your future reference.
Add recovery and verification methods
When your password is compromised, a linked phone number or alternative email address could act as a final safety net to regaining access to your account. With our phones being our central hub of all communications nowadays, using multi-factor authentication to eliminate unwanted access to your account in the first place could be a better option.
Android (7.0 and above) users are blessed with such a feature, with it built directly into their smartphones. On the other hand, iOS users have to install the dedicated Google Smart Lock app to get the same features as their Android counterparts. To ensure that this feature is working, check that your Google account has 2-Step Verification enabled with your devices enrolled.
Use a password manager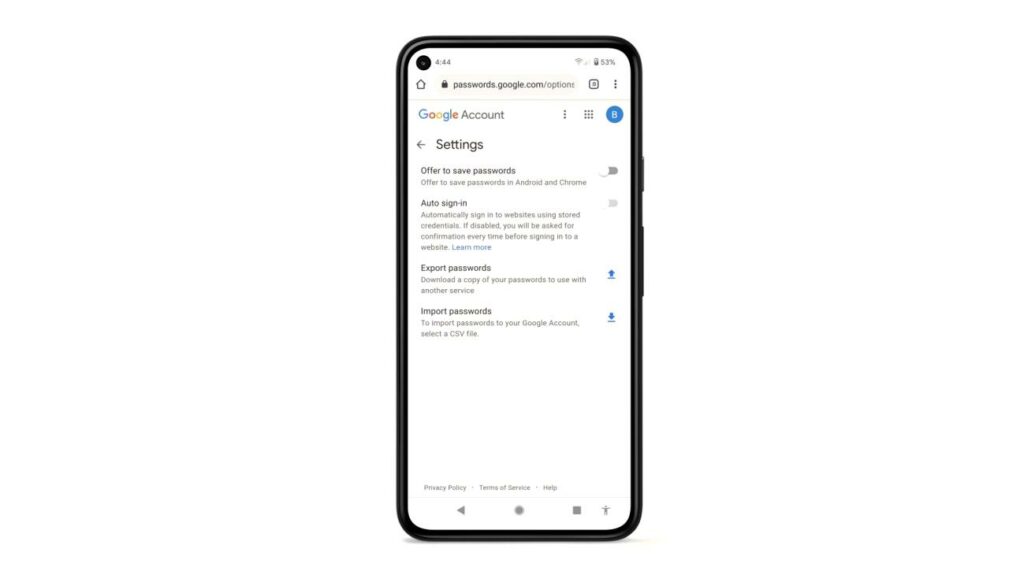 Remembering your passwords can be challenging and forgetting one could lock yourself out of your own account. Password managers such as the one built into Google Chrome helps to protect and reduce the hassle of recalling your passwords.
Incorporating the latest AI security technology, the Password Checkup tool will keep you informed when any of your passwords have been compromised, especially if you use the same, weak passwords for multiple accounts. You can easily know which of your passwords to change using this tool.
If you are a new user of this password manager, Google's new password import feature makes it easy for you to upload up to 1,000 passwords at a time, which can be sourced from multiple third-party sites.
Facing other computer problems aside from account security?
Having a problematic computer could be detrimental to your working experience, especially since work-from-home is here to stay. Read this article to find out various solutions to resolve some common computer problems, ranging from non-invasive to invasive.