With more brands and options than ever before, choosing your ideal TV model may not be as easy as you hope. In this article, we analyse factors for consideration when purchasing your TV in 2021, which goes beyond just the screen size.
Size does matter
Before picking the largest TV screen size you can find, you will need a wall space or TV console that is large enough to mount your TV. To prevent neck or eye strains, or other posture-related problems, there is a recommended set of screen size to viewing distance for the best viewing experience. For that, Samsung has recommended these distances for the following screen sizes.
| | |
| --- | --- |
| Screen Size | Viewing Distance |
| 55" | 1.7 m (5.5 ft) |
| 65" | 2.0 m (6.5 ft) |
| 75" | 2.3 m (7.5 ft) |
| 85" | 2.6 m (8.5 ft) |
Apart from the recommended screen size and viewing distance, resolution is also important to ensure clarity for the image on the screen. Generally speaking, it is good to choose at least 4K resolution for screen sizes above 50 inches.
Display technology
The TV market can be split into mainly LCD LED and OLED panels. Despite many names associated with LCD LED panels, they work on IPS technology found on some computer monitors. In contrast (pun intended), every pixel in an OLED display can light up or switch off on its own without the support from a backlight, a higher contrast is achieved, producing deeper blacks.
The traits associated with an OLED panel results in a more immersive experience compared to a LCD LED panel. It is worth noting that OLED may not be as bright as their LCD LED counterparts and comes at a hefty price tag. OLED panels are also more susceptible to burn-in where a shadow of the previous image is left behind on the display, interfering with the current picture.
To compete with OLED panels, several companies such as Samsung have released Neo QLED 'Quantum Mini LED' TVs containing an array of small LEDs to allow precise brightness controls to selected parts of the screen. In comparison, a traditional screen has a uniform backlight.
Wall mount or console placement
Choosing between wall-mount or console placement can drastically affect your purchase choice and decision. For console placements, the factors to consider are relatively straightforward: to get a screen size that fits on the console.
If you have the intention to mount the TV on the wall, there are screens with varying thickness and mounting mechanisms to consider. With major technological improvements in recent years, brands such as LG have taken a colossal step forward with their Wallpaper TVs designed to fit flush into the wall without significant renovation works.
Based on the mounting mechanism of choice, you can expand the usage scenario of your TV. Some advanced mounts offer swivel options that can be tilted towards the dining area, for example. Meanwhile, entry-level mounting devices only allow limited to no forms of adjustments on the TV's position.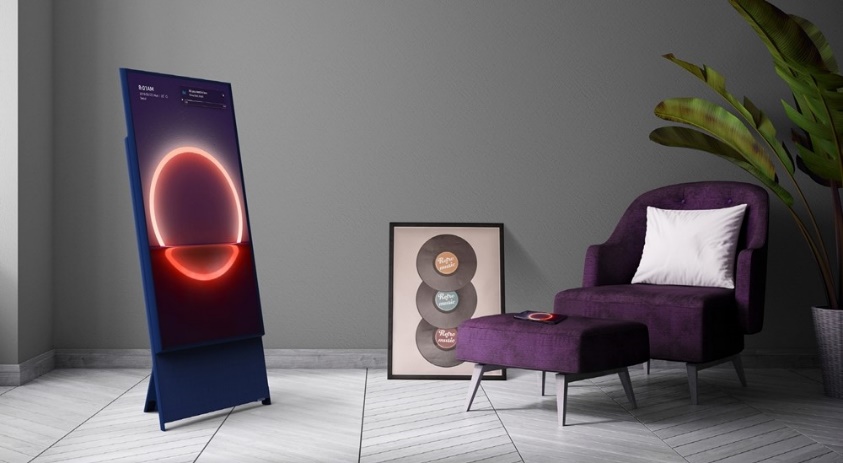 Apart from wall mounts and console placements, Samsung's release of TVs with a rotating bezel is a game-changer in the industry, allowing you to display portrait and landscape content without experiencing blank cutouts on the screen. This is beneficial for moments like swiping through your social media feed to having an immersive video call with your loved ones.
Built-in sound system
A good built-in sound system that comes with your TV is crucial so you will not have to purchase a dedicated sound system which can get rather pricey. Depending on the model of your television, the speaker module may either be located in the body of the unit or in a separate unit like a soundbar. Some might also come with a subwoofer.
The Bluetooth connectivity in some of these built-in speakers even allow you to fully utilize the audio equipment even when the TV is not in use by connecting to your smartphone.
Digital capabilities (link back to set-top box issues)
Most TV units sold locally are already equipped with digital capabilities that comply with IMDA's standard so you will not need to purchase a separate set-top box. If you are getting a TV set from overseas or an older model, you may be required to buy a digital set-top box to get access to local channels from Mediacorp (e.g. CNA, Channel 5, etc).
Smart TV features, which give you access to different channels and apps, vary from different brands and models. On entry-level models, it may not come equipped with internet-related capabilities. As such, a smart device (like the Google Chromecast or Apple TV) will be needed to access services such as YouTube and Netflix.
Decorating functions and accessories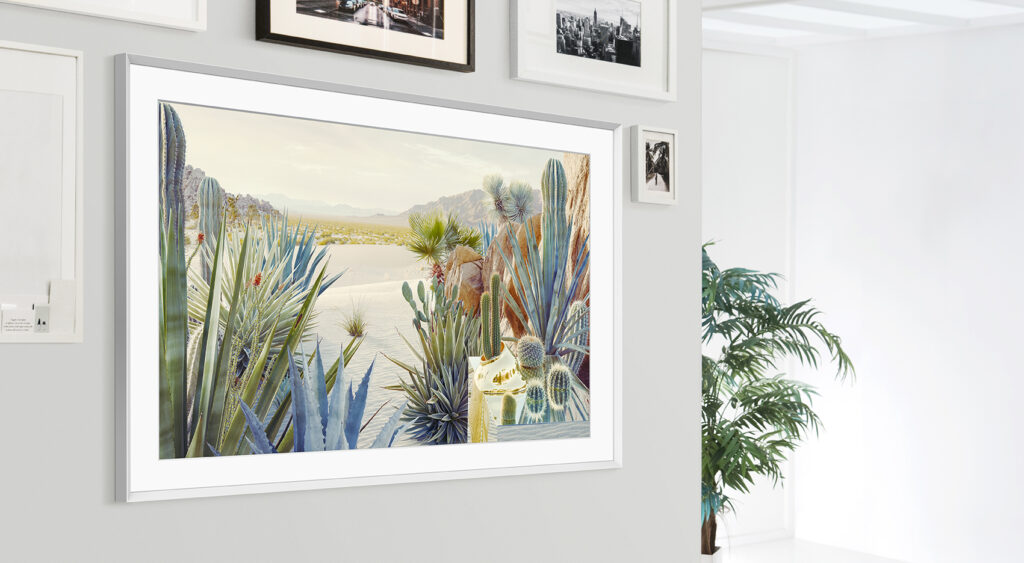 Rather than simply being a blank screen with black borders when idle, brands like Samsung has introduced a feature known as Art Mode. It optimises the screen to display static pieces of art with an option to shuffle between up to 1,400 art pieces.
To make the virtual art pieces more realistic, the models from Samsung with attachable bezels offer many colour variants that add flair to the default black borders. The frames on newer models now have reduced thickness as compared to previous iterations, better mirroring the depth of a traditional picture frame.
In the market for a monitor as well?
Just like TVs, choosing between monitors is not simply about the screen size. Read this article to find out the factors to consider when picking a monitor for your computer.