LG has always been well known for innovative home entertainment products led by award-winning OLED TVs. Now, existing and potential LG TV users are in for a long-awaited treat.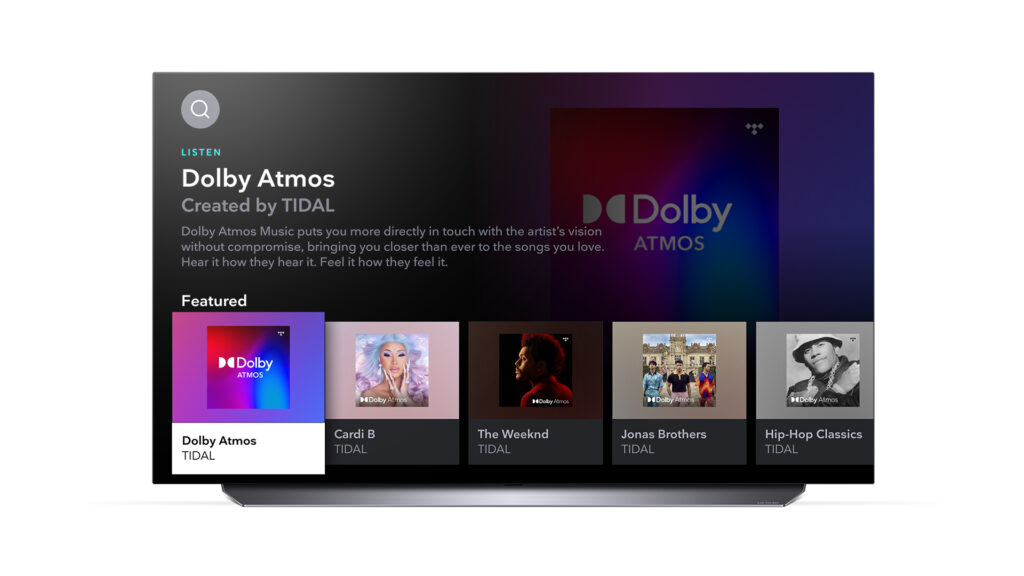 The TIDAL app, a high-fidelity streaming platform, will now be available on LG smart TVs via the LG Content Store. It was notably absent from the range of LG TVs up till now. TIDAL offers discerning users a whole new music experience, thanks to high-fidelity audio.
What's Tidal?
TIDAL is an artist-led global music and entertainment platform that connects artists with fans through unique original content and exclusive events. Available across 57 countries, the streaming service is available in premium and HiFi tiers—which includes Master Quality Authenticated (MQA) recordings as well as Sony's 360 Reality Audio recordings.
Why Use Tidal?
With Tidal, every soundtrack on LG TV has never sounded better. Its audio is Master Quality Authenticated – an award-winning technology that unlocks every detail of the original master recording. Listen to your favorite songs and artists as if they were right next to you and interpret the meanings of their lyrics with the highest accuracy.
You will have access to 250,000 high-resolution videos and 70 million tracks across every genre without the interruptions from ads as you skip through your playlists without limits. Listen to thousands of playlists which have been curated by TIDAL's editorial team, music industry experts and journalists, and even by the performers themselves.
Dolby Atmos Music Library
TIDAL is also compatible with Dolby Atmos – a sound technology that provides immersive soundscapes. Thanks to TIDAL, you can now pick your favorites from an established content library. Launched in 2019, the Dolby Atmos music catalogue includes classics such as Hans Zimmer's Live in Prague, contemporary hits like Ariana Grande's 7 Rings, The Weeknd's After Hours, and more than 50 playlists spanning all genres.
Availability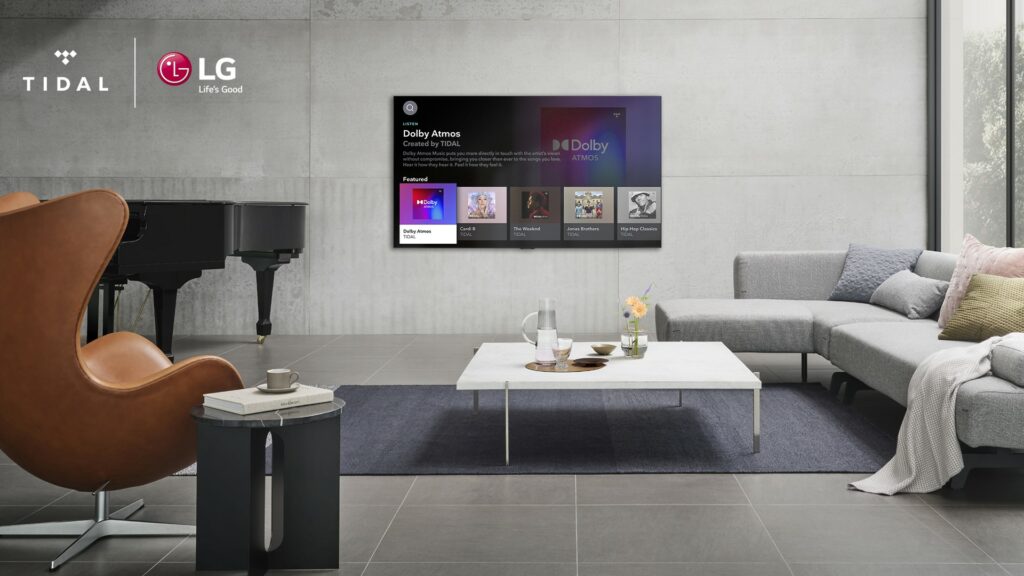 Of course, all this starts with securing a LG TV for your home. To browse the entire range of LG TVs, please go to https://www.lg.com/sg/tvs.
If you would like to find out how to choose the right TV, be sure to read our recently published TV buying guide.