On 18 May 2021, Google held its annual I/O event showcasing the company's innovations and features for its everyday consumer and corporate users.
Being outside of the U.S., it is an open secret that Singapore users may not be getting all the announced features. This article breaks down what will be available to everyday consumers, especially if you are living outside of the U.S.
Android 12
The spotlight of the show, Android 12 promises many upgrades which are finally released to the public. In summary, it gets a massive aesthetic redesign, better battery optimisation, more transparent privacy controls, optimised notification display and improved camera features.
Material You integrates personalised design elements according to your home screen background, and Quick Tiles replaces the round widgets on the notification screen with larger rounded rectangles to show more information. You will see incoming notifications in full rather than a link to the app as Google prompts developers to follow suit.
A privacy dashboard found on Android 12 also enables detailed privacy controls to explicitly prevent apps from using sensitive data like your location or your camera. Users will even get a little green dot on the top of the screen to indicate camera and microphone usage, or switch them off entirely at a system level. In addition, Google Photos now has a new locked folder feature to safeguard private images that can be secured by using a password or biometric login.
With Android's Nearby Share (Google's answer to Apple's Airdrop), it will be easier to share information and files between Android 12 devices. This includes WiFi credentials without the need of using QR codes.
The camera app on Android 12 devices gets a slew of new features through its improved algorithms. The improvements are responsible for a more accurate colour balance, shadows in photos and mapping out different hair types. Aside from the algorithms, users may create short animations from a series of photographs through the "cinematic moments" feature.
Smart Canvas: Smarter, connected workspaces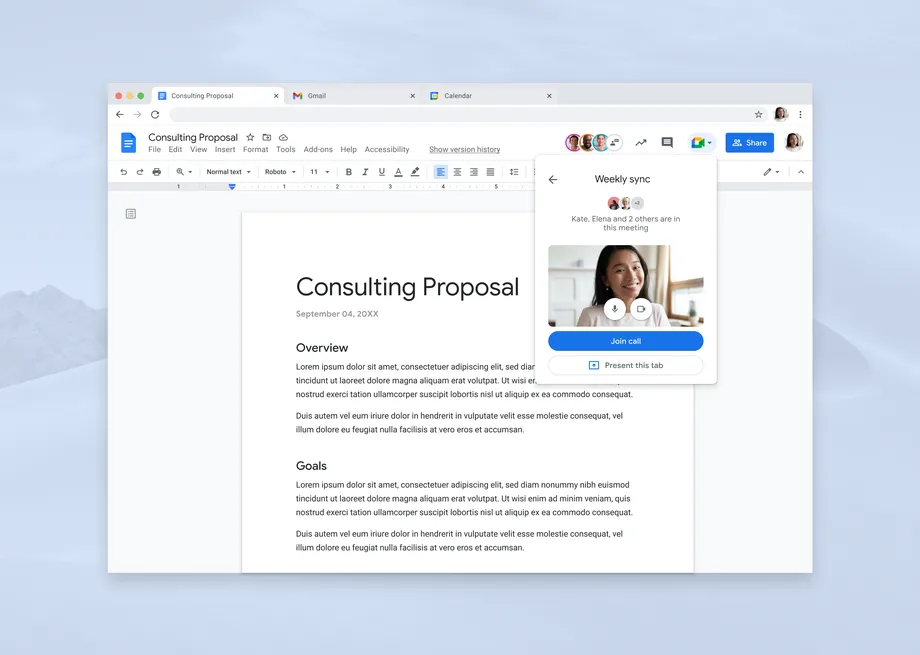 Amid the tightening workplace restrictions in Singapore, Google's Smart Canvas comes just in time, with the aim to increase productivity while working remotely. With this add-on, productivity suites such as Google Docs and Meet are interconnected, making it possible to join a call directly from the Google document itself.
With a feature known as "smart chip", users can tag their fellow colleagues directly to a task or sentence that requires their attention, or link to another document, which can appear as a hovering window for a quick preview.
A responsive timeline feature is also included to keep track of multiple overlapping tasks among the team. Other additional features include grammar correction and suggestions that will be built right into the Google productivity suite along with formula suggestions in Google Sheets.
The merger of WearOS and Tizen
With this merger, future Samsung smartwatches would essentially run on Google WearOS. Thanks to the combined effort of both companies, users can expect to see improvements in battery life, app loading times and smoother animations.
This merger will also offer a larger range of apps and watch faces for users to choose from. Like other smartwatches running on WearOS, offline versions of Google Maps, YouTube Music and Spotify will be included as well.
Availability
At the time of this writing, features such as the Google Workspace integration with Google Meet are already available. The Android 12 public beta is currently only available on selected devices such as the Google Pixel 3 and newer.
For existing Samsung smartwatch customers, the company promises 3 years of software updates on existing products, and will also make it easier for customers to export their health data onto future devices.