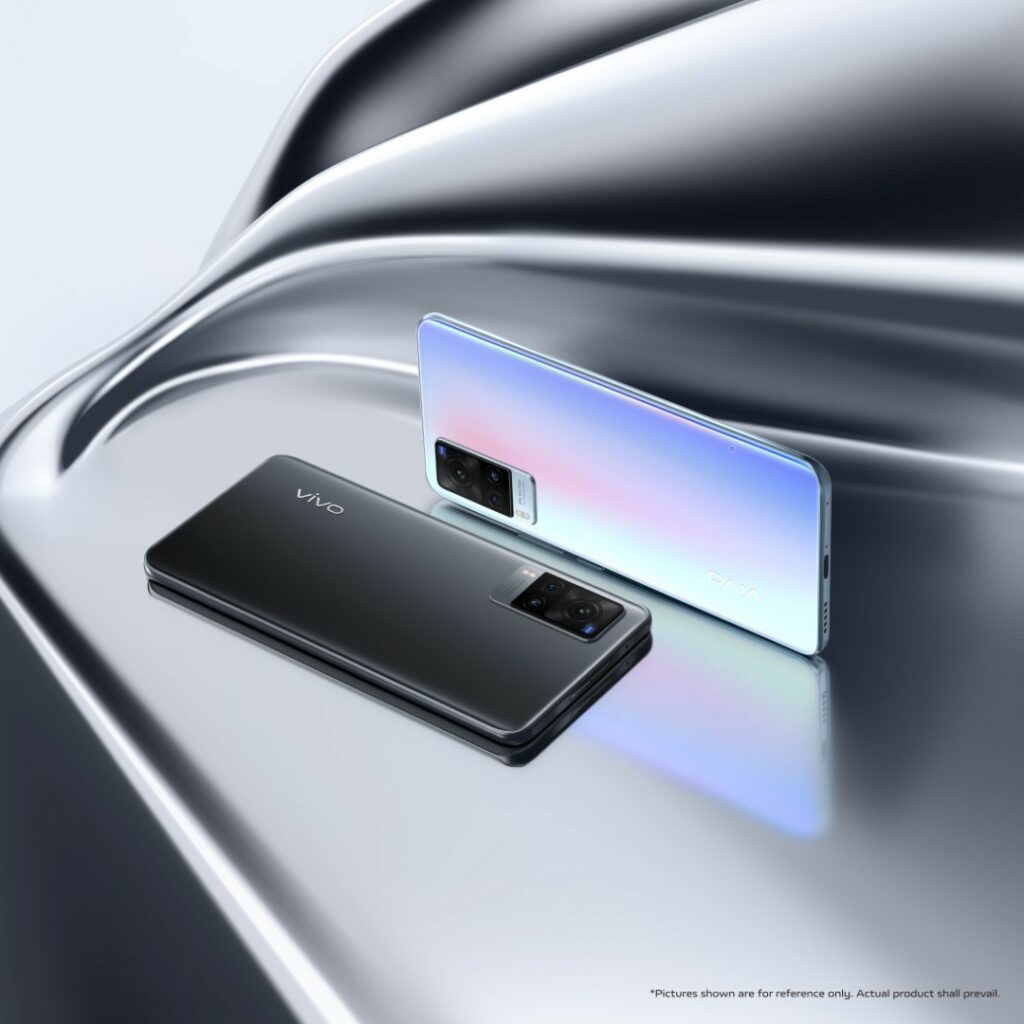 In the latest flagship release of the X60 series smartphones from vivo, the Chinese smartphone maker aims to maximise image quality with cameras co-engineered by ZEISS, a big name in the optoelectronics industry.
The X60 series smartphones feature a slim 7.36mm thickness and lightweight construction at just 176g, covered with a 6.56-inch screen clad in narrow borders, all while maximising its powerful performance on top of the superior camera quality.
Support from industry leaders
The first to be developed together with German lens maker ZEISS, the vivo X60 provides a strong camera hardware foundation. The Pro variant even comes with an extensive rear tri-camera setup (48MP + 13MP + 13MP) and a 32MP front camera. Users taking selfies can create customised professional portraits using ZEISS Biotar Portrait Style, with the ability to render selective focus (otherwise known as Bokeh) with a unique swirl effect.
The company is also confident to provide the best photography experience for its users by combining software enhancements such as image processing algorithms and diverse multi-modal features.
vivo is excited to give consumers the best mobile photography experience by leveraging the capabilities of ZEISS, a legend in the world of optics for 175 years. […] We have collaborated with ZEISS to bring unparalleled sharpness, clarity and image quality to vivo smartphones.Spark Ni, Senior Vice President and CMO of vivo
Refinement of existing technology
vivo has refined its existing technology such as Gimbal Stabilisation 2.0, Pixel Shift Ultra HD Imaging and Night Vision 2.0 technologies. Notably, the Pixel Shift Ultra HD Imaging enhances image details and clarity after taking eight pictures in parallel. The Gimbal Stabilisation allows the lens to move along the x and y-axis to compensate for shakes and vibrations.
For videography enthusiasts, the Cinematic Master feature captures video using a 2.35:1 aspect ratio with clever audio zoom and directional sound input. VIS 5-axis video stabilisation works similarly with Gimbal Stabilisation 2.0, which delivers greater accuracy and clarity when the device is in motion.
Flagship inside out
The Qualcomm Snapdragon 870 processor found on the vivo X60 series promises smoother daily user experiences with a massive boost in CPU and GPU performance, together with integrated 5G basebands for fast connectivity to the cellular network. UFS 3.1 ultrafast flash memory comes standard with these devices to accompany the speedy processor.
The X60 series features a 120Hz refresh rate and 240Hz response rate on an AMOLED display with SGS Eye Care Display for a pleasant viewing experience. It promises a responsive and vibrant experience during gaming sessions or swiping through social media, all while without straining your eyes.
Availability and Pricing
The vivo X60 and the X60 Pro is now available in Singapore and are priced at S$999 and S$1,199 respectively. They are available in 2 colours – Shimmer Blue and Midnight Black.
The devices can be purchased through major local telcos, vivo's flagship store and authorised dealers across the island.