Four months into its first release in the US, the Google Pixel 6 Pro is finally available to Singaporean consumers. This "2021 flagship" has its fair share of comments from both parties: die-hard lovers of its hardware and those unfazed by its software or camera abilities.
The most noticeable difference is the resumption of two variants – The 6.4-inch Pixel 6 and larger 6.7-inch Pixel 6 Pro (featured in this review), as opposed to just a single 6-inch Pixel 5 back in 2020. This is also the first Pixel to integrate an optical fingerprint sensor into the display, which requires the device to shine a bright light to illuminate your finger.
Questionable software quality?
Right from its introduction, the Android operating system on the Pixel 6 has made avid fans question the software efficacy of the device as it has reportedly been marred with software issues.
My Pixel 6 Pro has slowly gotten so buggy since launch in October that I can no longer recommend it at $900. Combined with the latest botched update it's just been a bad experience. My SIM is back in an S21 Ultra til the next review.

— Marques Brownlee (@MKBHD) January 12, 2022
The most recent being Wi-Fi issues in the latest February 2022 update – initially rolled out to resolve Bluetooth connectivity and Camera problems. Additional problems include unresponsive touch-input issues and DAC issues.
Fortunately, we did not encounter any Wi-Fi connection issues on our Pixel 6 Pro.
Battery performance
According to different accounts, the battery life might differ from the 24 hours officially advertised.
In our tests, the Pixel 6 Pro had a total screen-on time of 5 hours and 27 minutes with quite a reasonable amount of camera use throughout the day (about 29 minutes). Meanwhile, others report that screen-on time could go as low as 3 hours.
However, these speculations mainly point to the always-on 5G connectivity and the supposed efficiency of the Tensor chips which could be further optimised in subsequent software updates.
Display technology
The Google Pixel 6 Pro now adopts a 120Hz display, and just like its competitors, the display also features an adaptive refresh rate to conserve battery while maintaining fluidity when interacting with the phone.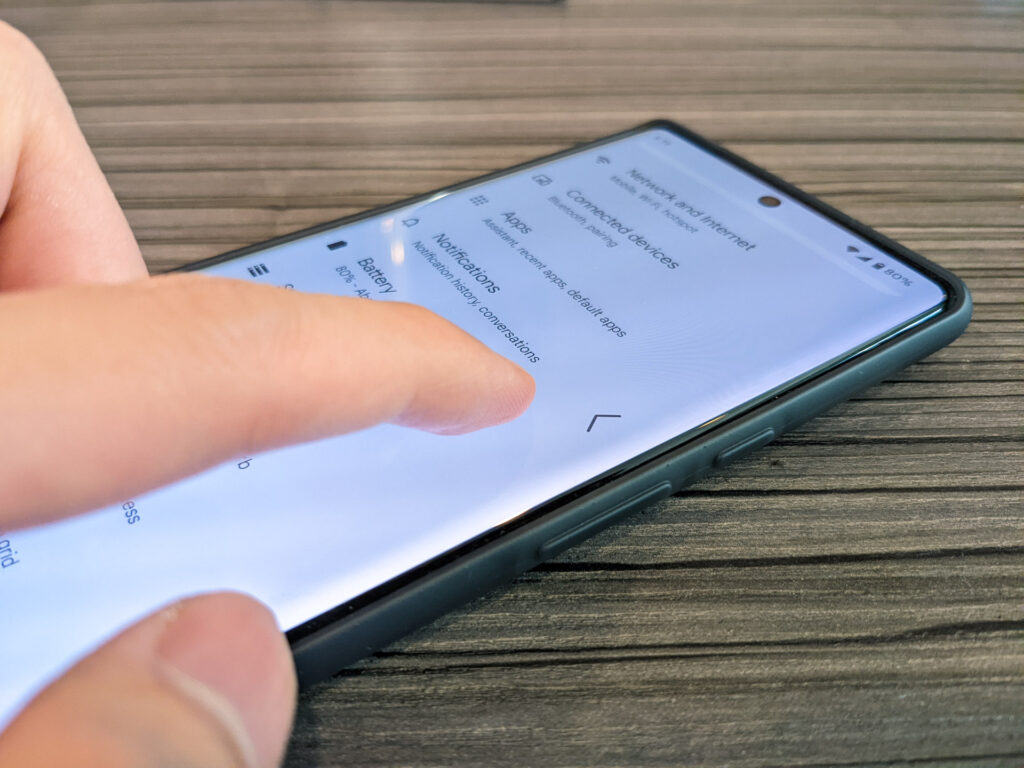 With curved sides on the new flagship, we did find it easier to perform swipe gestures to navigate the user interface on the larger display.
While the in-display fingerprint sensor is the industry trend, we might personally prefer to see the return of the dedicated fingerprint sensor (as seen on the Pixel 5) that can also be used to navigate the phone with swipe gestures.
Routine camera upgrades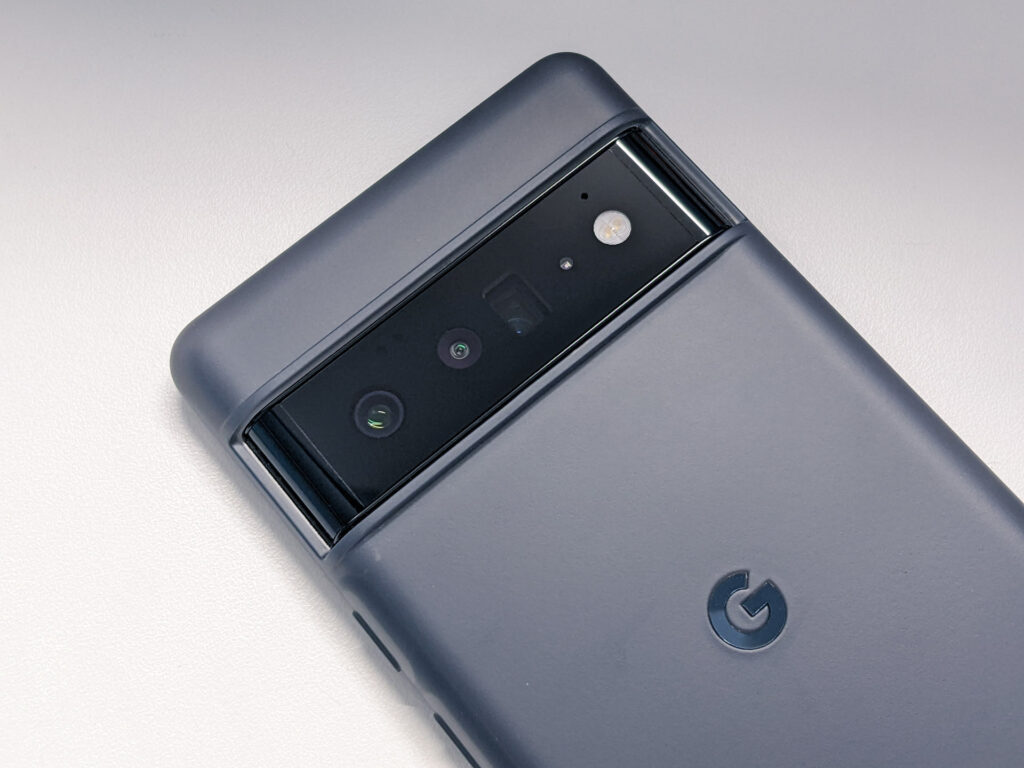 In hopes that larger social gatherings can resume locally, the Pixel 6 Pro now has a front camera that features a 94° wide-angle lens capable of wider selfies of your family and friends.
At the rear, there is now a dedicated telephoto lens which the camera app switches to at about 4x zoom level and is capable of reaching a maximum of a 20x zoom level.
Unfortunately, we found that zooming up to 20x might result in reduced image detail, restricting its usefulness to daytime shots only.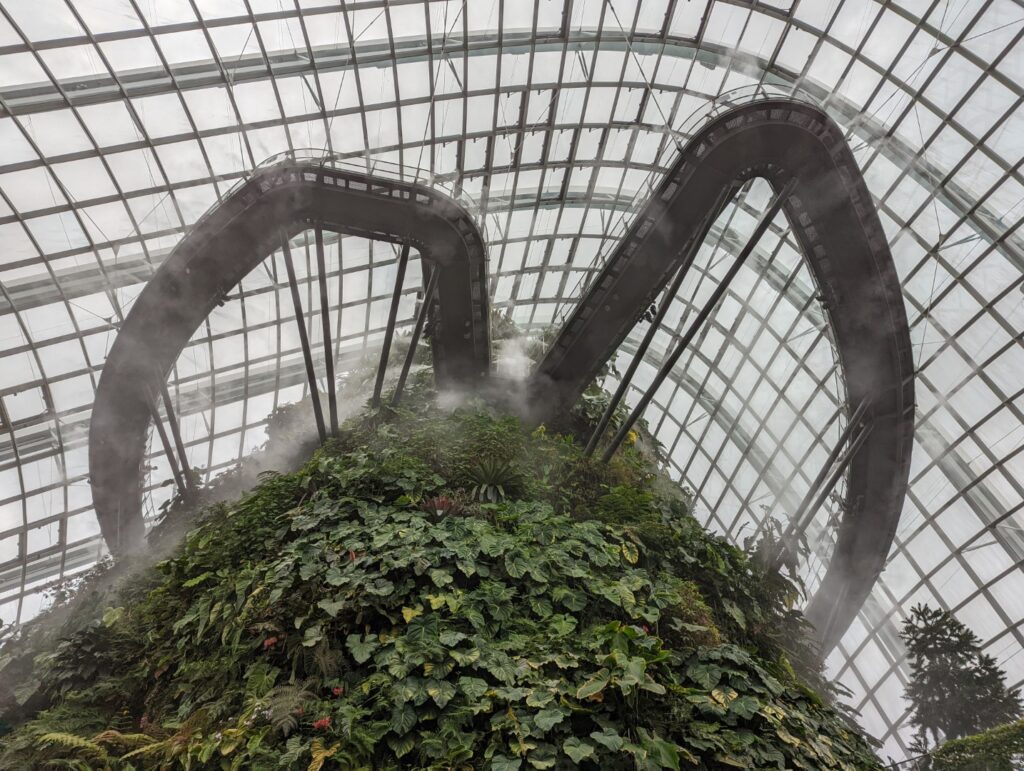 The image processing done by the Tensor chip does well as expected – producing sharp images with vibrant colours with deep contrast.
There is also a newly added Motion mode consisting of features called Action pan and Long exposure. The former helps to capture moving subjects sharply while keeping the background blur. The later helps to capture a longer exposure to emphasize motion in a shot.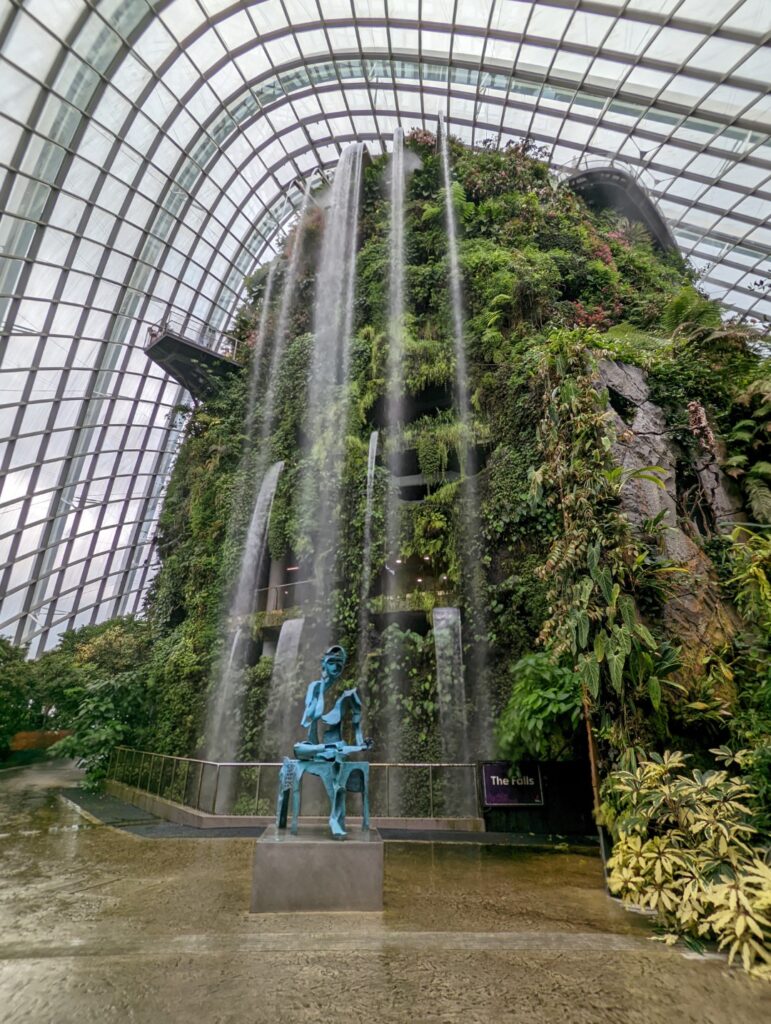 We were pleasantly surprised by the performance of Long exposure mode when we tried to take a waterfall shot without using a tripod but with our free hand.
Conclusion
Overall, the Google Pixel 6 Pro was quite a joy to use. If you are in search of a newer Pixel with a dedicated back-facing ultrawide and telephoto lens and a wider front-facing wide-angle lens, you can definitely look to upgrading as well.
Nevertheless, we would still like to see Google improve its camera APIs to have native or at least better camera integration with social media apps. This comes at a time when even the Samsung Galaxy S22 already features camera integration with apps like TikTok and Instagram to offer better image and video quality when capturing footage directly from the app.
You can now get hold of the Google Pixel 6 and 6 Pro in Singapore for S$999 and S$1,299 respectively. More details here: https://techlingo.co/news/google-pixel-6-and-pro-now-available-singapore-999/