It is without a doubt many of us own more than one device at this point of time. Whether is it your smartphone, tablet or laptop, there's one common task that all of us would need to do daily – charge them!
We recently ran a poll on our Instagram Story asking our viewers how many device(s) they usually charge a night and the average response was 2.5. Considering how smartphones have become considerably more affordable, the results were not surprising at all.
What is a USB charging hub?
With the above-mentioned problem statement in mind, we hope to give you a better idea of what a USB charging hub actually is.
Please do not confuse this with the regular computer USB hubs that convert a single USB port into multiple ports for data transfer.
Rather, the sole purpose of a USB charging hub is to charge multiple devices and it does so very effectively due to its ability to provide a higher power output.
Why do you need one?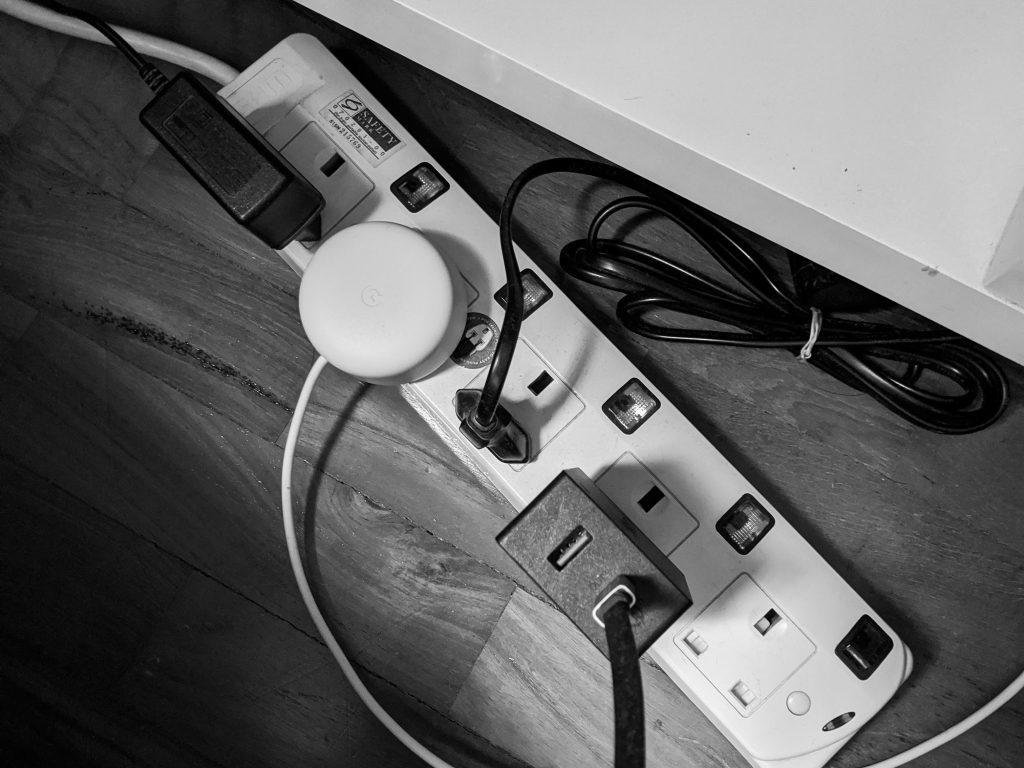 Let's say you have multiple devices that you need to charge every day. In order to accommodate each device's power adapter, you would need to obtain a power extension bar; which can get quite messy quickly.
Also, what do you do when you need to travel? Contemplate bringing the whole mess of adapters and cables along with you?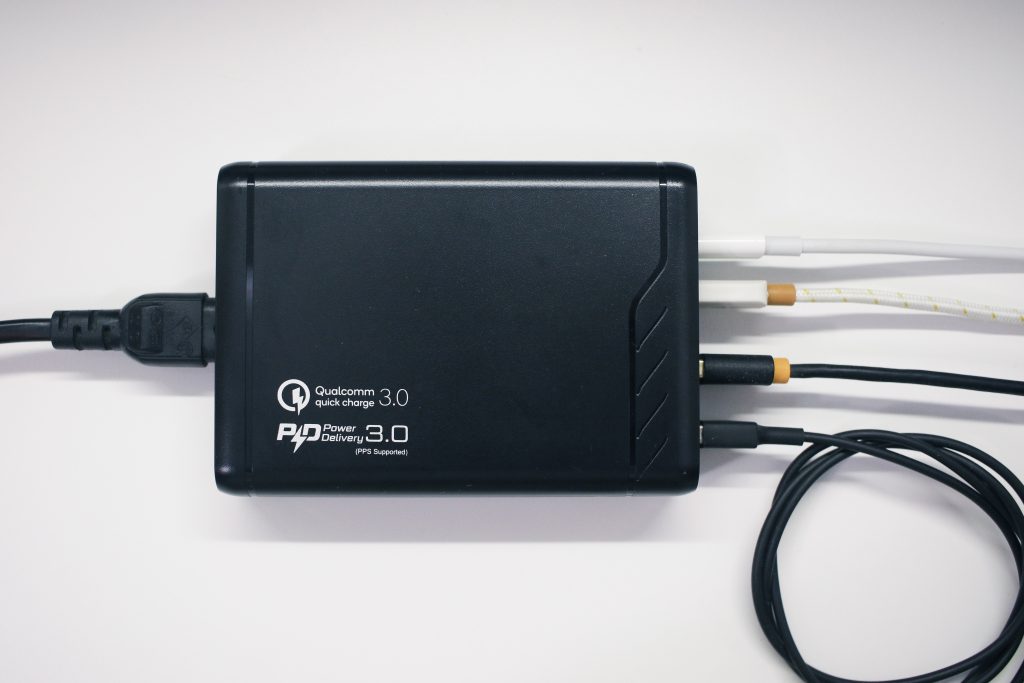 This is where a USB charging hub comes in to save the day! The Verbatim 100W USB Charging sports 2 (Type C) + 2 (Type A) USB ports for charging up to 4 devices at once.
Important crash-course on USB Type C
Before we continue on with our review, it is important to know that not all Type C ports/cables are the same. You can also read the guide we published a while back for a more comprehensive explanation on USB Type C.
But here's the most important formula to note:
Power (W) = Voltage (V) * Current (I)
P = V * I
For example, most smartphones like the Google Pixel requires 5 volts and draws about 3 amperes of current to charge. That would equate to 15W (5 x 3 = 15). See how easy that was? You can do a quick Google search to find out how much power your device needs or check the output specifications printed on the power adapter that comes with your device and apply this formula.
The reason why we emphasise this formula here is so that you can distinguish the different power requirements of each device and pair it with the correct charger.
One does not simply use a smartphone charger to charge their laptop. Even if they both use USB Type C, they operate on different power ratings!
Here's another example: A MacBook Pro 13-inch laptop would require 61W to charge. Which is why a 15W smartphone charger (using the same Type C cable) would not be able to charge your laptop.
It is also important to note that the Type C cable used would also have to support the same power rating. That is, a 61W-supported Type C cable and a 61W-supported charger are required to charge a device that will draw 61W. Fortunately, you can still use a 61W-supported Type C cable and a 15W-supported charger to charge your 15W smartphone – but of course, it would not make charging any faster ?.
Power Ratings
Apple MacBook power adapters at a glance
| | |
| --- | --- |
| Model | Power Required |
| MacBook/MacBook Air | 30W |
| MacBook Pro 13-inch | 61W |
| MacBook Pro 15-inch | 87W |
| MacBook Pro 16-inch | 96W |
Source: https://support.apple.com/en-us/HT201700#usbc
Dell XPS power adapters at a glance
Model
Power Required
Comments
XPS 13
45W
–
XPS 15
130W
Will start charging slowly as long as >60W provided
XPS 17
150W
What we like
With the above technicalities out of the way, we can proceed on with our review!
The high power output of 100W
Not a lot of USB charging hubs can support up to 100W and we really liked that the Verbatim USB charging hub can supply it. This means it is capable of charging even the latest MacBook Pro 15-inch or 16-inch while charging 2 smartphones or tablets at the same time! Or you can use it to charge 2 MacBook Pro 13-inch laptops while charging 2 smartphones at the same time.
This makes it the perfect companion for business travellers or families looking to lighten their travel load all because you would only need one plug (+1 travel adapter) to be able to charge up to 4 devices.
Equivalent charging speeds
We also did a test to measure how well it could charge our MacBook Pro 13-inch as compared to the original charger that came with the laptop.
In this test, we used the original USB Type C cable that came with the MacBook and connected it to the original charger versus the Verbatim USB Charging Hub. The overall charging time between both chargers was very similar; taking approximately 1 hour and 45 minutes to fully charge from 10% to 100%.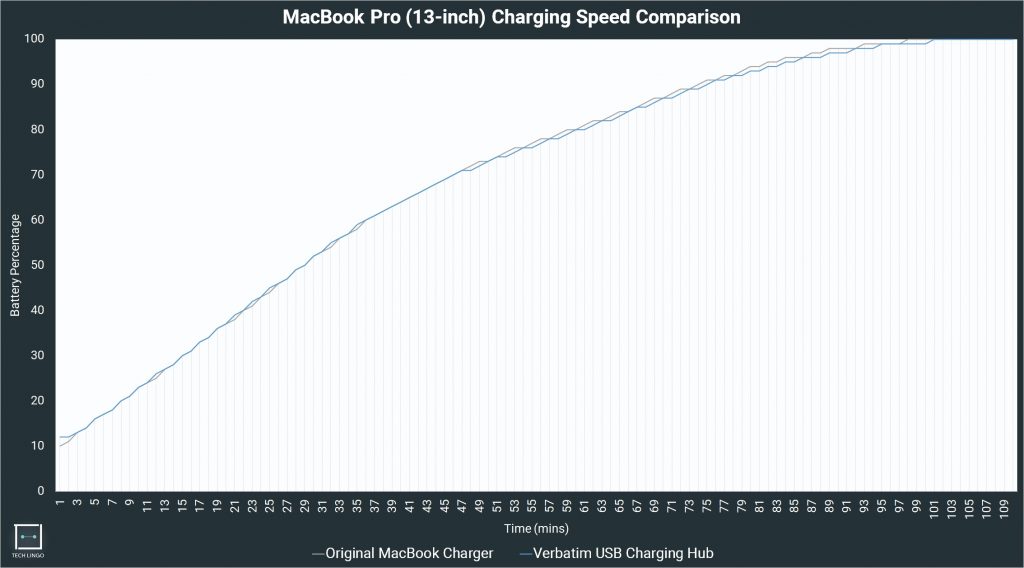 Original MacBook Charger: From 10% to 100% in around 1 hour 42 minutes.
Verbatim USB Charging Hub: From 10% to 100% in around 1 hour 45 minutes.
Charging multiple devices simultaneously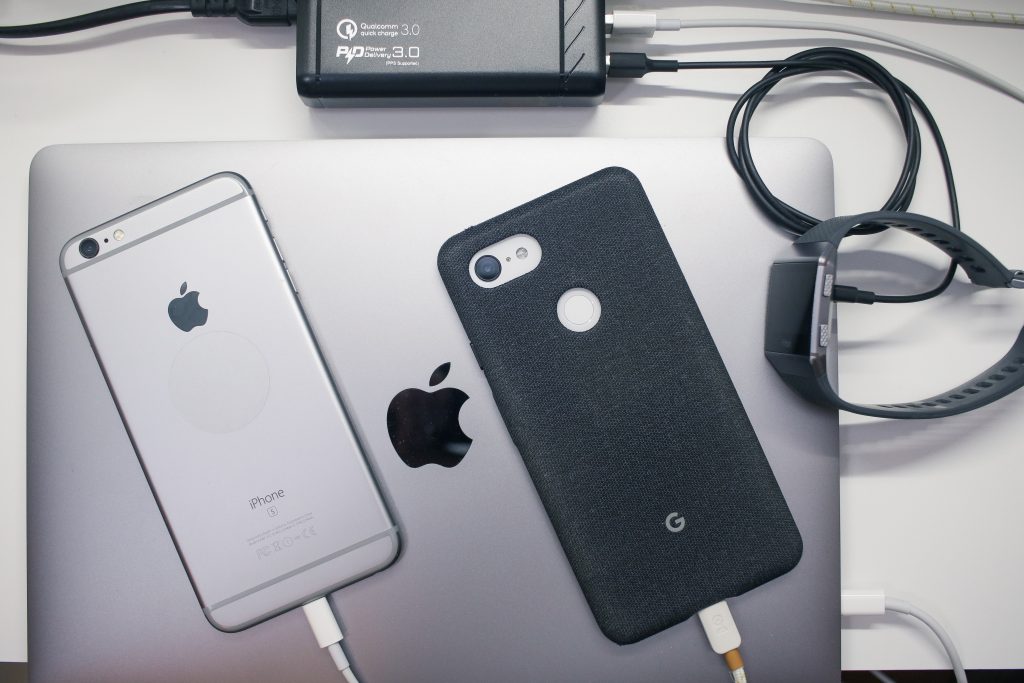 In another question presented by one of our followers on Instagram, they wanted to find out about the performance of the Verbatim USB Charging Hub when charging multiple devices at the same time.
As such, we tried utilising all ports with these devices:
MacBook Pro 13-inch (USB Type C Port)
Google Pixel 3 XL (USB Type C Port)
Apple iPhone 6s Plus (USB Type A Port)
Fitbit Ionic (USB Type A Port)
We are happy to say we did not encounter any issues charging this set of 4 devices simultaneously. The Google Pixel 3 XL did also indicate that it was "charging rapidly" which means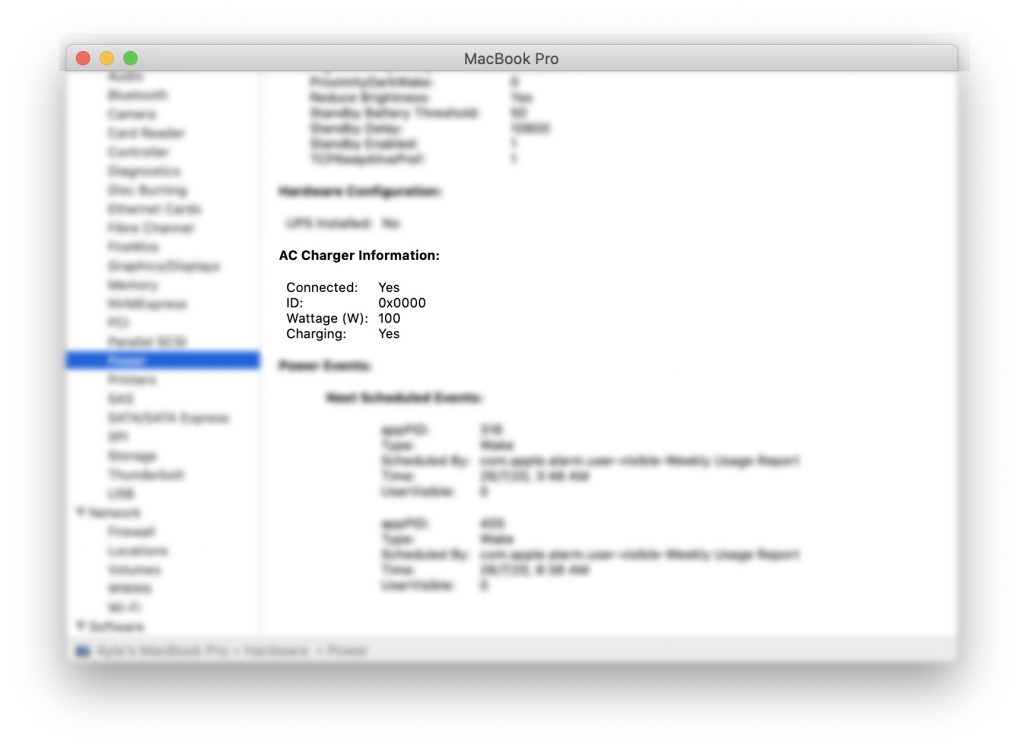 However, if you are using the MacBook Pro 15-inch or 16-inch variant, do keep in mind that making use of both USB Type C ports at the same time will limit the power output to 60W each. Your MacBook Pro 15-inch or 16-inch should still charge but at a much slower rate since they require 87W and 96W respectively. Using both the USB Type A port simultaneously will still provide you with 18W each.
Therefore, if you need the full 100W charging speed for your laptop, we would suggest keeping one USB Type C port vacant. You can still use the remaining two USB Type A ports.
Improvements we hope to see
We are really amazed at the small form factor of this charging hub. But of course, if it could be a tad lighter or smaller, it would make it the perfect travelling companion.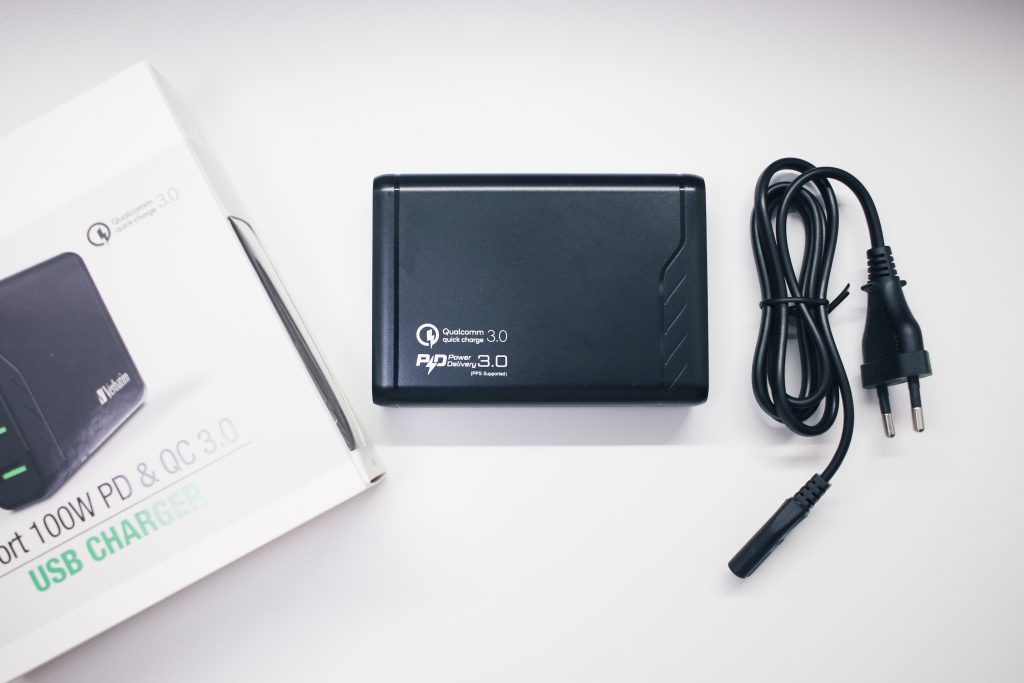 Speaking of travelling, Verbatim could also look into including a universal plug along with the included power cable. In that way, users would not have to obtain their own universal plug, making the Verbatim USB Charging Hub a true travel companion.
Conclusion
In conclusion, we would definitely recommend this USB charging accessory to consumers who already own more than one device at home. It really helps organise your charging station and make charging all your devices a breeze.
Availability
You can now get the Verbatim USB Charging Hub from Verbatim's Lazada Online Store at a retail price of S$85 (including GST).