The Universal Serial Bus (USB) standard is great; at least the concept of it is. A standard that can be shared across different devices so you won't have to get different cables or connectors for each device you buy. Mobile phones of the past had so many variations, we wonder if you can even keep track of what you own.
In this article, we aim to clarify any doubts you may have on the USB Type C standard as well as introduce an accessory buying guide for you Singaporeans out there!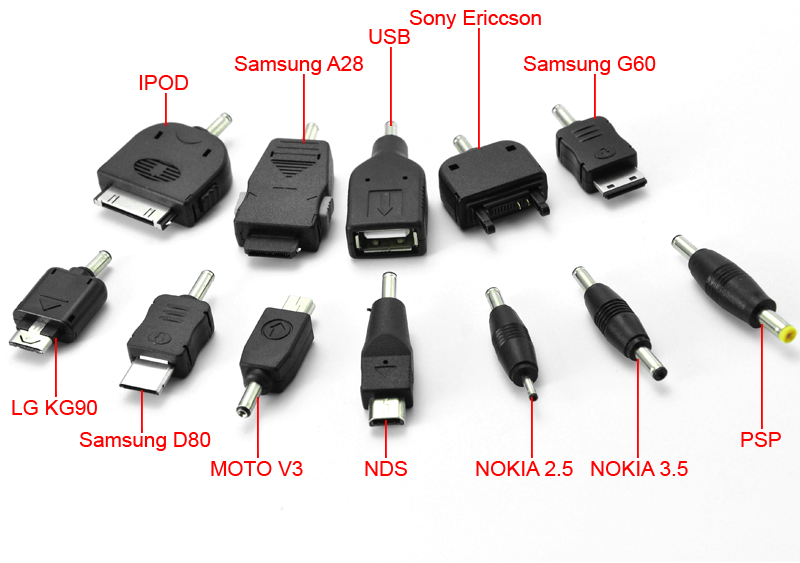 We're glad those days are behind us. A quick look around now and you will see majority (if not all) smartphones either use a microUSB connector or the lightning connector on the iPhone. But it still isn't enough. More devices are now becoming ever more power hungry and the old microUSB standards are standing to the test of time. These connectors wear out easily and you tend to waste time especially when you can't plug it in the right way.
Here's where the new USB Type C standard comes in. It can deliver more power, be plugged in either side up and be used on both ends of the cable! You probably would have seen it in the many new smartphones and laptops such as the MacBook Pro which now only features USB Type C ports. Sure, it calls for more adapters to continue using your old devices but just bear with this transition phase! Imagine a future where you charge, transfer files, present slides on a projector and everything else just by using the same exact cable. Being able to work seamlessly between your smartphone, laptop and other devices is pretty exciting!
Slow Down
If you're still with us, we applaud you! But before we celebrate, the new Type C standard hasn't been so straightforward to consumers. Not all USB Type C accessories are the same! A USB Type C Wall Charger for your smartphone won't necessarily charge your laptop. Transfer speeds would also be hindered if you purchased an incorrect USB Type C cable. It is just not clearly stated to consumers. Everyday users must be well-versed with the different USB versions and power ratings to get the full experience.
Here's where we try to clear the air and provide you with the best explanation we can muster. To avoid confusion, let's leave Qualcomm Quick Charge out of the picture for now. This is because they make use of special communication protocols to negotiate a higher power transfer and are only supported in a number of devices. Furthermore, Google has strongly advised against it in all Type C devices and chargers.
USB Types
USB type is used to describe the physical connector used and it does not automatically determine the version number. Different USB connector types are able to support different USB versions.

USB Version
USB version is a number that you usually see on thumb drives and external hard disks which only determines the maximum transfer speed. A Type C smartphone like the Nexus 5X/6P can still feature a USB 2.0 port which will be limited to a 480 Mbps transfer speed. In any case, the connected device with the lowest version will be limited at that transfer speed.
| | | | | |
| --- | --- | --- | --- | --- |
| | USB 1.0 | USB 2.0 | USB 3.0 | USB 3.1 |
| Data Rate | 12 Mbps | 480 Mbps | 5 Gbps | 10 Gbps |
| Default Power | 2.5W (5V, 0.5A) | 2.5W (5V, 0.5A) | 4.5W (5V, 0.9A) | 4.5W (5V, 0.9A) |
As most devices need about >5W (5V, 1A) to substantially charge, this explains why your phone charges slowly when you plug it into your laptop's USB 2.0 port.
USB Power Standards
Again, not to be confused with Qualcomm Quick Charge, different devices are able to negotiate and draw the required amount of power. Part of why it gets confusing here is because USB is trying to maintain backwards compatibility with older devices while introducing new technologies.
Precedence

Mode of Operation
Current
Voltage
Power

Highest Priority


↓



Lowest Priority

USB Power Delivery

5A
Configurable
Up to 100W

USB Type C Current @ 3A

3.0A
5V

15W

USB Type C Current @ 1.5A
1.5A
5V

7.5W

USB Battery Charging 1.2
5A

5V

25W

Default USB Power

See USB Versions
Buying Guide
Wall Chargers – Smartphones
Best we found was the CHOETECH 5V/3A USB C Charger. It comes with a USB C to C cable (1m) and is easily purchasable from Lazada. Costing just S$15.19 with free shipping to Singapore, this is seriously the best deal you can find right now. Alternatives such as Aukey are certainly more expensive.
Wall Chargers – Laptops
This is where we urge you to be more mindful of the different power requirements of each device. Laptops like the new MacBook Pro have all transitioned to solely using USB Type C ports. A quick search on the Apple online store shows 3 different types of power adapters for the various MacBook Pro sizes. Do note these adapters come without the USB C cable and you may buy them separately here.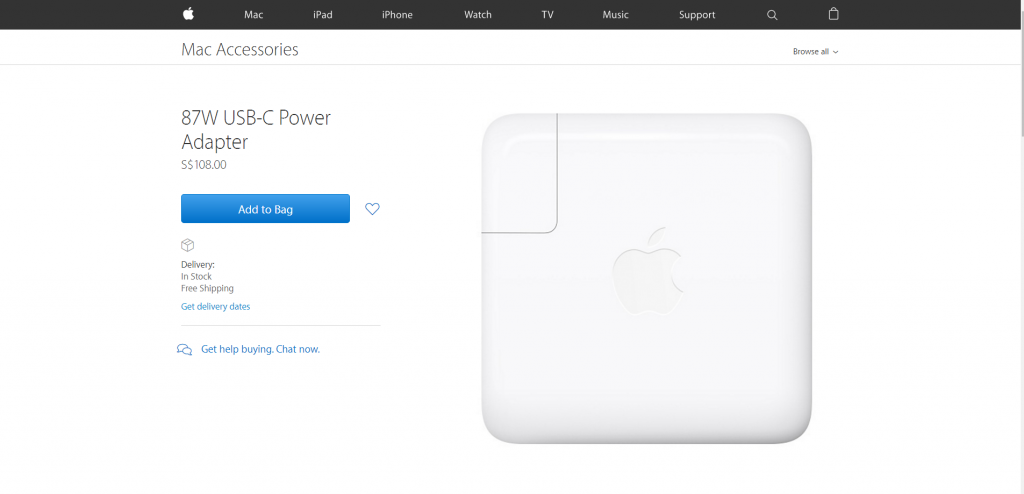 Car Chargers
Monoprice Dual Port 3A USB-C/USB-A Car Charger is the best deal we have found so far. At US$9.90, you have both the Type A and C port for convenience. Unfortunately, they may not ship to Singapore but you may use a shipping forwarder like ezbuy to purchase it on your behalf. Again, the USB C cable is not included so you may purchase them separately from here.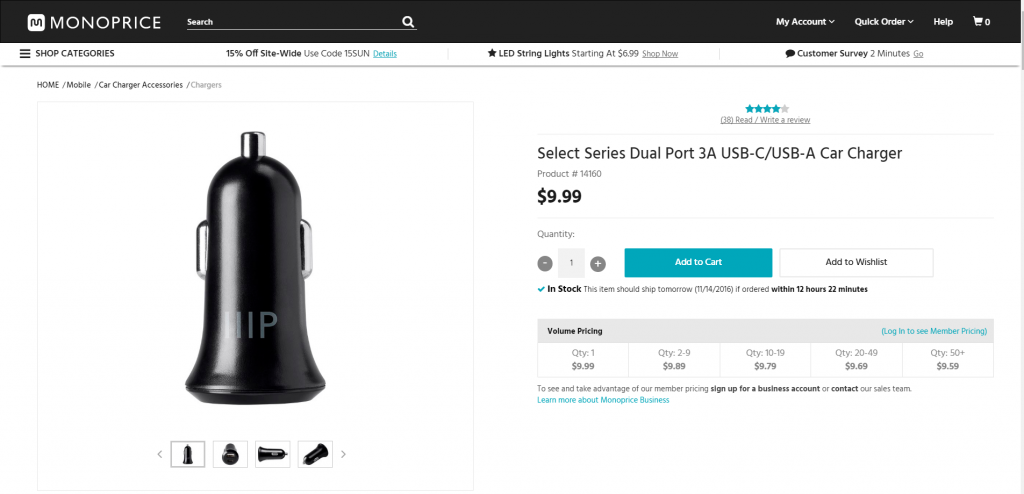 Power Banks
You may take the budget approach by just using a USB A to C adapter to continue using your current power bank but charging speeds may be significantly slower as well. Nevertheless, if you are still keen on getting a reputable Type C power bank, take a look at the Sony CP-SC5 Portable USB Charger. It will set you back about S$89.00 providing just 5,000mAh. Sony also offers the 10,000mAh one at S$149.00.
A cheaper alternative would be the Xiaomi 10,000mAh Mi Power Bank Pro which cost about S$31.00. Unfortunately, the USB C port on the power bank is only being used to charge itself and not the smartphone.
Conclusion
We certainly hope you've found this article useful! If you do have any doubts on whether a particular Type C accessory is endorsed, head over to this Google Docs that was compiled by a few Redditors containing an extensive list of approved products. Pretty neat!