Google announced the Pixel 8 and Pixel 8 Pro earlier this month during the Made by Google event on 4 Oct 2023, 10am ET (10pm SGT). With quite a number of new generative AI features and physical design tweaks, here's our take on the Google Pixel 8 Pro.
First Impressions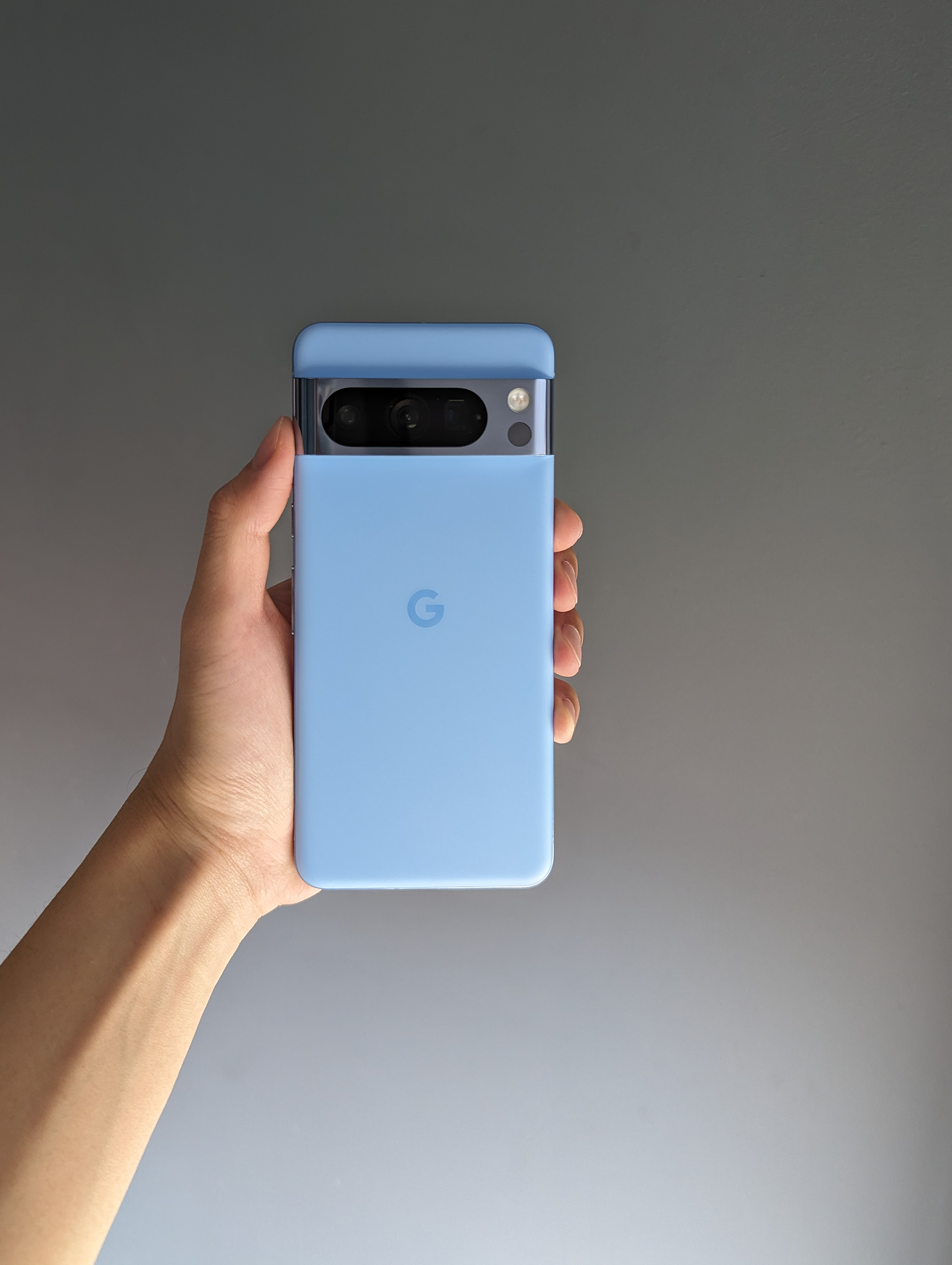 The device features a nice polished matte glass backing that provides sufficient grip which the accessory case closely mimics. In contrast, the previous Pixel 7 was a little too smooth causing us to lose grip sometimes. Apart from the finish, the Pixel 8 now has flattened screen edges (left and right) and curved corners which we felt was a nice new look.
Enhanced Hardware with Extended Software Support
With the preceding generations boasting Google's Tensor G system-on-chip (SoC) processors and extended software support, the Pixel 8 Pro does not fall short of this expectation. Not only does it get the latest Tensor G3 chip, but Google has committed up to 7 years of continued software updates, surpassing what other smartphone manufacturers can promise in the market.
Even in earlier devices, users could expect occasional Feature Drops, security updates, and Android OS upgrades. As such, we could see more features of the same or higher calibere come to the Google Pixel 8 and Pixel 8 Pro in the future to fully utilise the power of its hardware.
Stupendous step in its camera abilities – with AI capabilities
The Google Pixel 8 Pro comes with the following rear camera setup:
50MP Octa PD wide camera, ƒ/1.68 aperture
48MP Quad PD ultrawide camera (125.5° field of view), ƒ/1.95 aperture
48MP Quad PD telephoto camera, ƒ/2.8 aperture
The extent to which Google has managed to achieve its latest AI-powered features is quite mindblowing. So many that including all of them here would make it an overwhelming article.
Some generative AI features in particular could even raise some questions on the realism of photographs from here on: Is your photo still considered a real moment in time if it was manipulated/edited?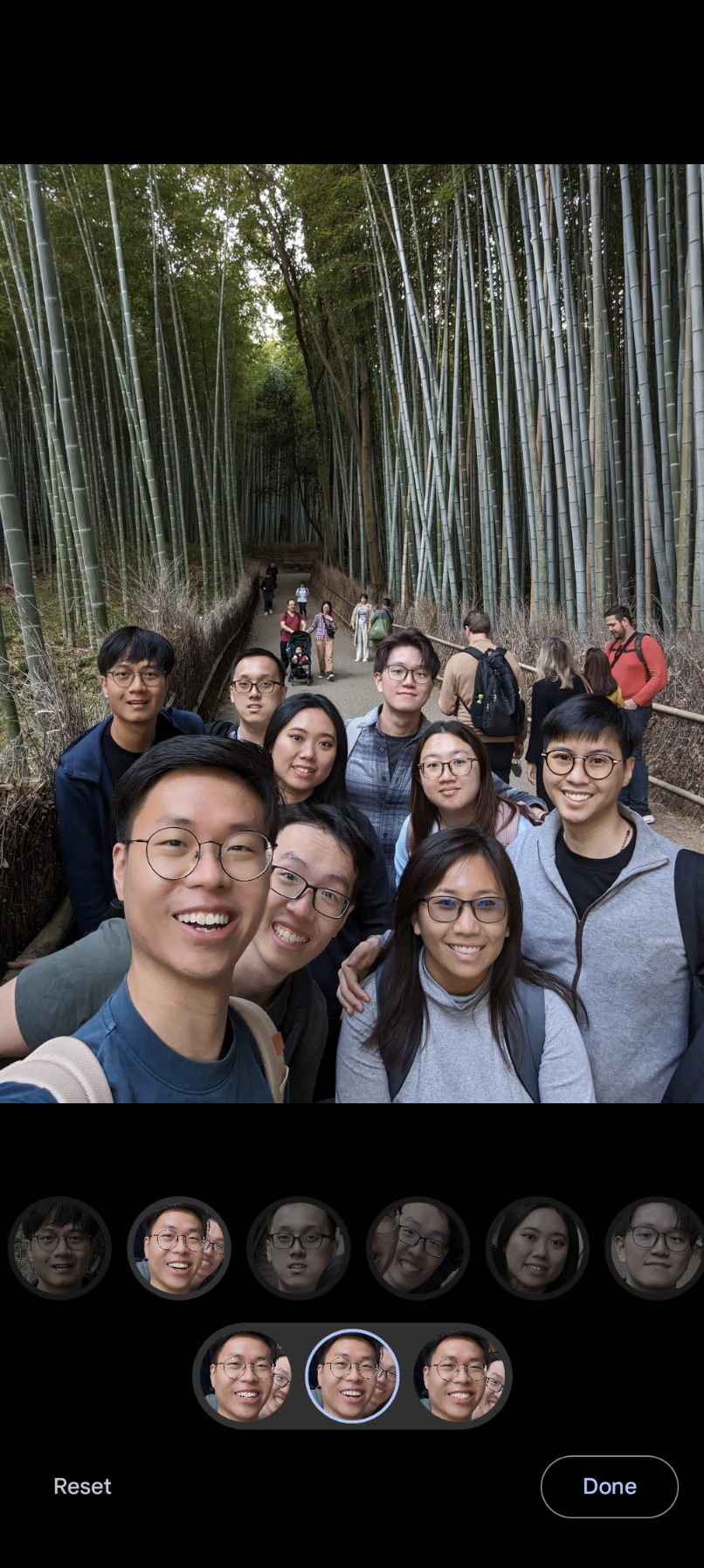 Starting off with the star feature, Google introduced Best Take in Google Photos which gives users the ability to blend similar photos taken in short succession into one final picture where everyone looks their best. Heads up: It even works on photos taken from any device – photo samples were captured using a Pixel 7 Pro. The only requirement is that you upload it to Google Photos.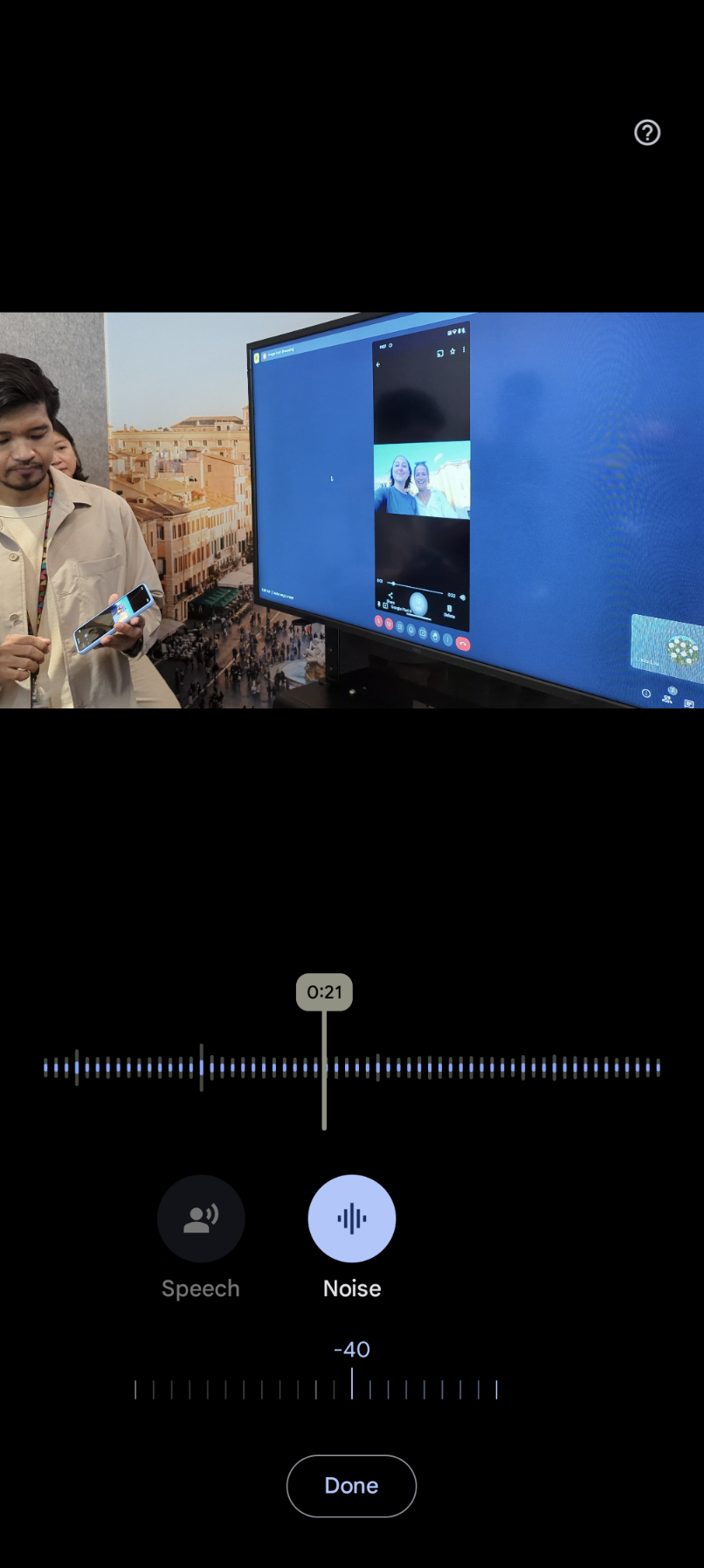 Audio Magic Eraser reduces audio interference for videos to a desired noise proportion. This feature is also available for pre-recorded footage from any device. At the moment, it only works in short clips of up to 2 minutes. Attempting to use the Audio Magic Eraser on a lengthier video will prompt you to trim the video first.
Potentially becoming an entry point for advanced photo editing, the Magic Editor enables its users to reimagine photos by moving subjects, removing background objects, switching out the sky – to name a few.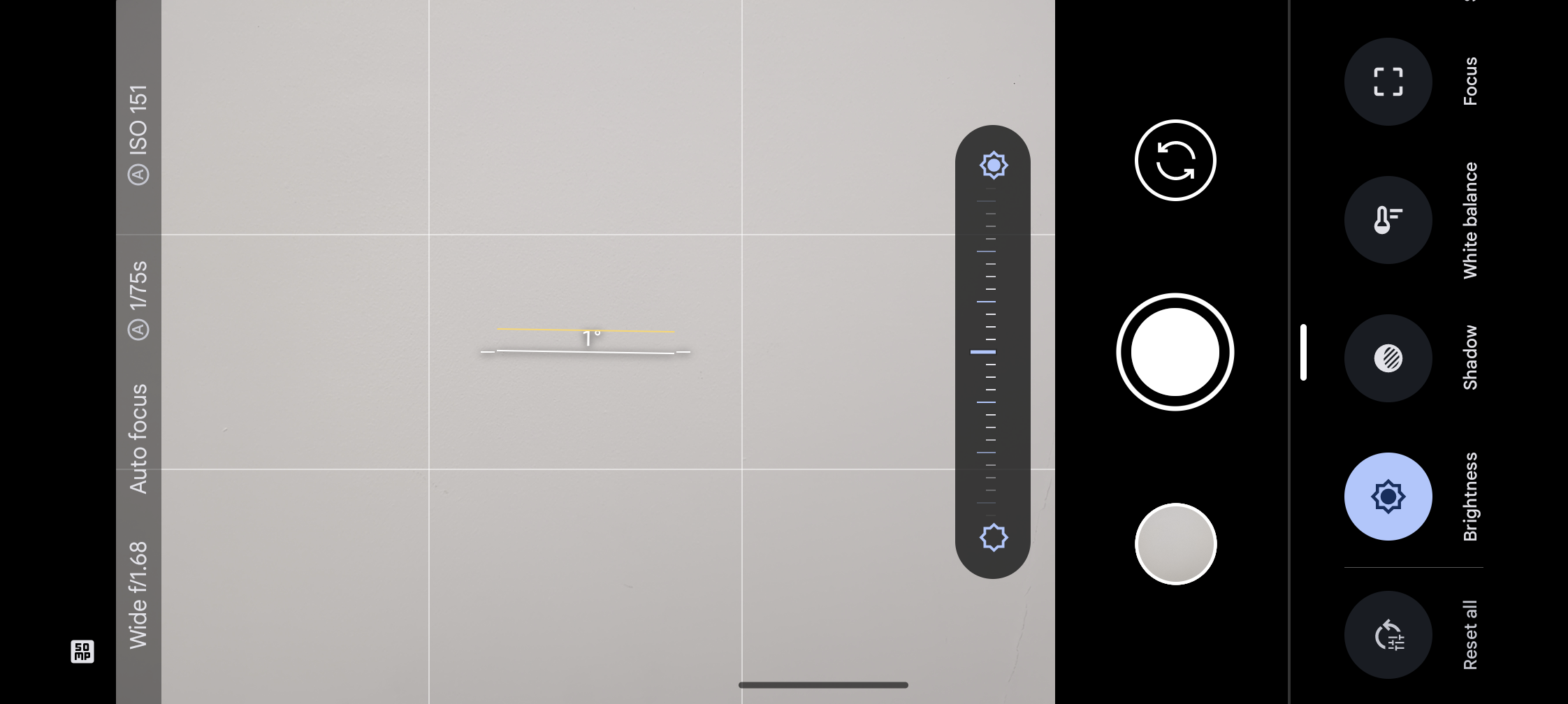 Specific to the Pixel 8 Pro, Pro Controls is Google's attempt to uphold the Pro suffix – by taking a hands-off approach from its automatic controls. For novice photographers, manual controls such as shutter speed and ISO could be an introduction to professional photography.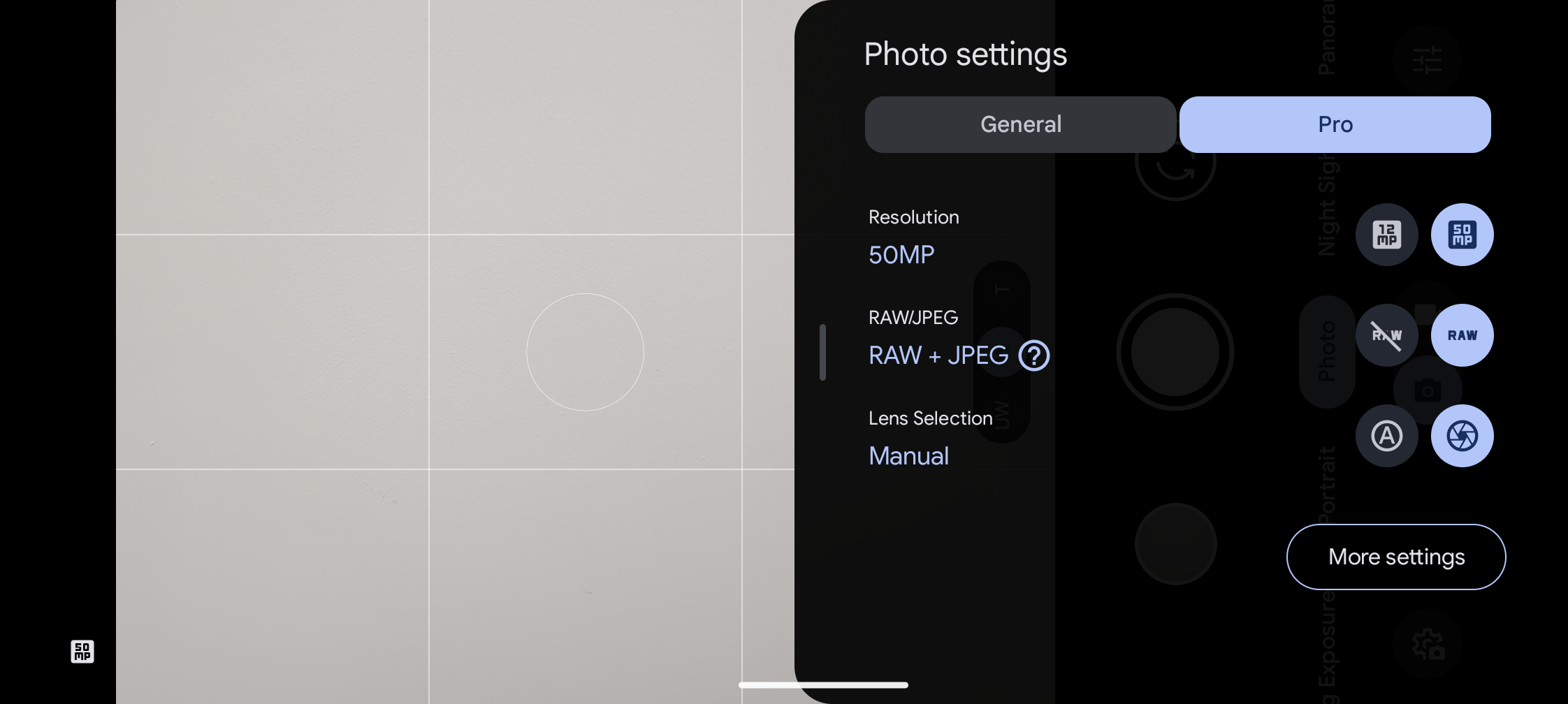 Regardless of editing knowledge, the RAW format for the 50MP shooter opens more possibilities for after-effects in photographs. One notable example is the ability to edit photo exposure without severely affecting the elements of the photograph.
Currently, photo editing can not be natively done on the device, requiring third-party apps such as Adobe Lightroom – we look forward to Google releasing in-house RAW editing capabilities in the near future.
Stepping it up, you can now delegate one of the three lenses (as the main sensor for the photograph) which is a big improvement over the Pixel 7 Pro's seemingly counterintuitive auto-selection protocol.
Depending on the variant, Super Res Zoom grants a maximum zoom of 8x on the Pixel 8 and 30x on the Pixel 8 Pro. To top it all off, the new Tensor G3 chip would actually allow most of the AI features to run locally on the device, safeguarding user privacy and the reliance on an active internet connection.
Connectivity
Both the Pixel 8 and Pixel 8 Pro could have distinguished itself from other smartphones released this year with the support of Wi-Fi 7 (802.11be). However, this is only limited to certain variants that are sold in specific regions such as the US, Canada, UK, Europe, and Australia. Variants sold in Singapore will only support up to Wi-Fi 6 (802.11ax).
Another thing to note if you're currently using an eSIM and would like to upgrade to the Pixel 8 or Pixel 8 Pro is the lack of eSIM transfer (or migration) in the Android space at the time of this writing.
Albeit not a big hassle for most users who are still relying on physical SIMs, the migration of eSIM will still need to be done via your existing telco which will most likely involve a small fee. In contrast, we understand that iPhones already provide an in-house solution to transfer your eSIM to a new iPhone.
Minor details that add up
In an effort to enhance daytime visibility, the Pixel 8 Pro's screen brightness can now reach up to 1600 nits in HDR and up to 2400 nits peak brightness when under the glaring sun. In contrast, the earlier Pixel 7 Pro could only reach 1500 nits peak brightness making this a huge improvement.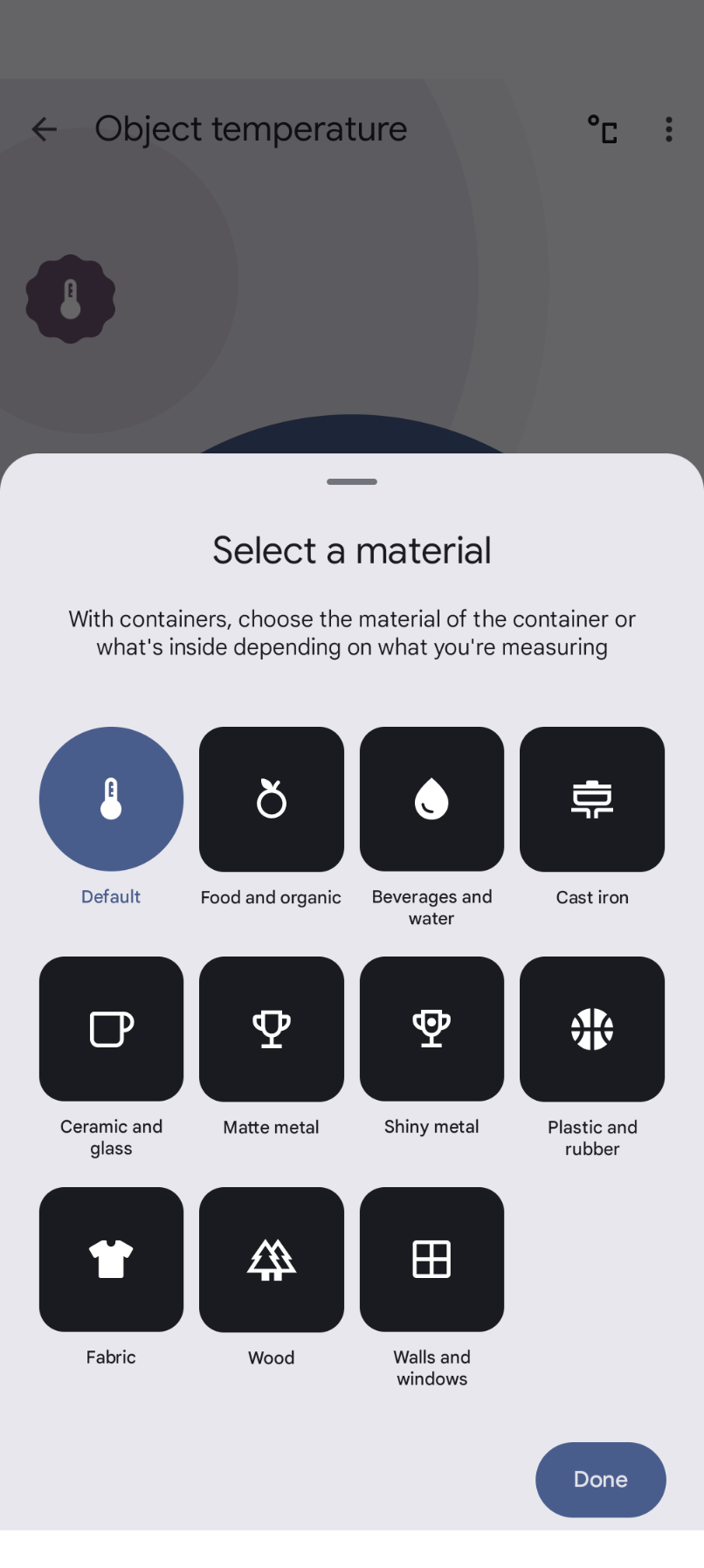 At the time of this article, the infrared temperature sensor found on the Pixel 8 Pro is capable of measuring the temperature of drinks and acting as a food thermometer. Google is currently working with the Food and Drug Administration (FDA) to potentially allow body temperatures to be recorded using a separate Thermometer App.
Availability and Pricing
The Google Pixel 8 and Pixel 8 Pro are now available in stores at a starting retail price of S$1,099 and S$1,549 respectively.
At the time of this writing, there is an ongoing Google Store exclusive deal to get a free limited edition Pixel Pouch and a discount code for your next purchase. Be sure to catch it before it ends!