BLINK is a remarkably portable, battery-powered, wire-free home security and HD video monitoring system. It fills the unmet need for those who are in the search for a camera that offers not just peace of mind, but also unprecedented placement flexibility. This compact size allows you to place these cameras anywhere in your home. Anywhere! With no wires to worry about, Blink is designed to go where other systems cannot. Place it on a bookshelf, desk or tabletop, attach it to the wall or ceiling, or mount it in a corner.
This exceptional technology delivers up to 2 years of battery life powered by only two AA Lithium batteries. In addition to live streaming anytime and from anywhere through the Blink Home Monitor app, be awed by Blink's sophisticated and instant motion-activated video alerts which bring surveillance to a whole new level. Free cloud storage, auto arm/disarm, temperature sensor, low-light illumination, and a built-in microphone round out a rich feature set that allows Blink to assuredly deliver ease of mind to homeowners.
Look out for our full review coming up soon!
Limited Promo
Simply flash this coupon at participating Challenger outlets to enjoy $10 off before 31 Jan 2017!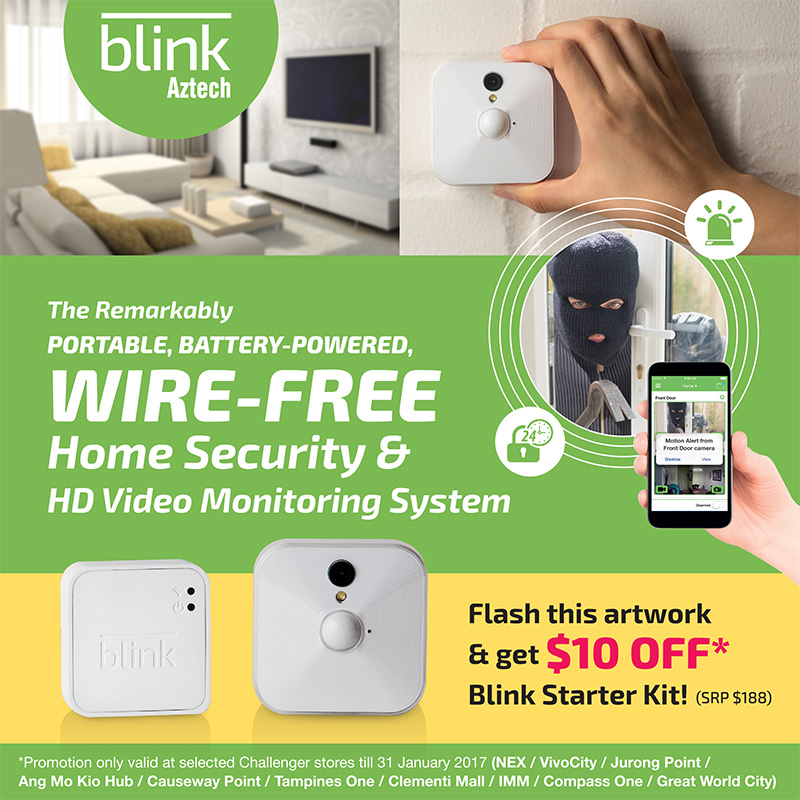 Specifications
Sync Module
Each Sync Module can connect up to 10 Blink Cameras. You may also connect as many Sync Modules as you like to your Blink account.
Dimensions: 62x59x18 mm
Power: 100-220V AC to 5V DC converter included
Wireless: 2.4 GHz 802.11n
Camera
Dimensions: 71x71x30 mm
Battery: 2 AA lithium batteries
Battery Life: 2 years under normal operation (defined as 40,000 total seconds of video over this 2-year period) *Differs based on individual usage.
Video Resolution: 720P HD
Video Format: H.264
Imaging: Full color, auto white balance, auto exposure
Field of View: 110°
Night Vision: visible white LED
Motion Detection: passive infrared (PIR)
*Note: Blink Home Monitor App Requires iOS 8.1 or Android 4.4 KitKat or higher.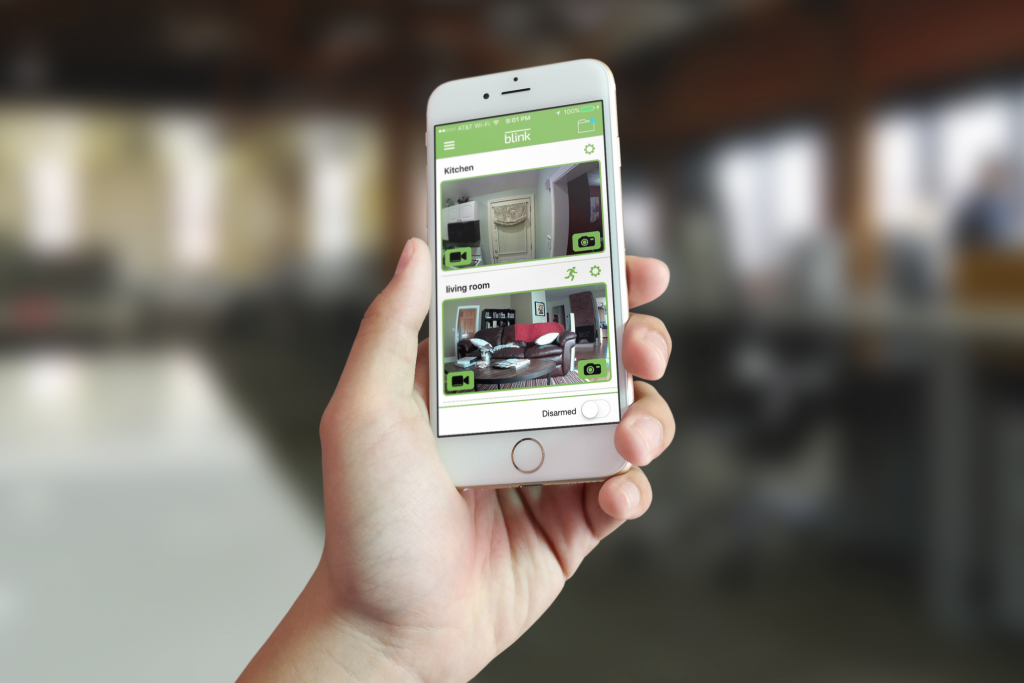 Availability
Blink Home Security and HD Video Monitoring System is expected to be available at retail stores in Singapore from March 2017.
Starter Kit (Sync Module + Camera) – S$188.00
Camera Only – S$132.00
*Inclusive of GST in Singapore.
Article Credit: Aztech