Razer, the leading global lifestyle brand for gamers, is now winning over environmentally conscious fans as well. On 7 April 2021, it will unveil an apparel line made entirely from recovered marine plastics. Turning the problem into a solution, it presents an uncomfortable truth in a comfortable fit.
The Kanagawa Wave Apparel Collection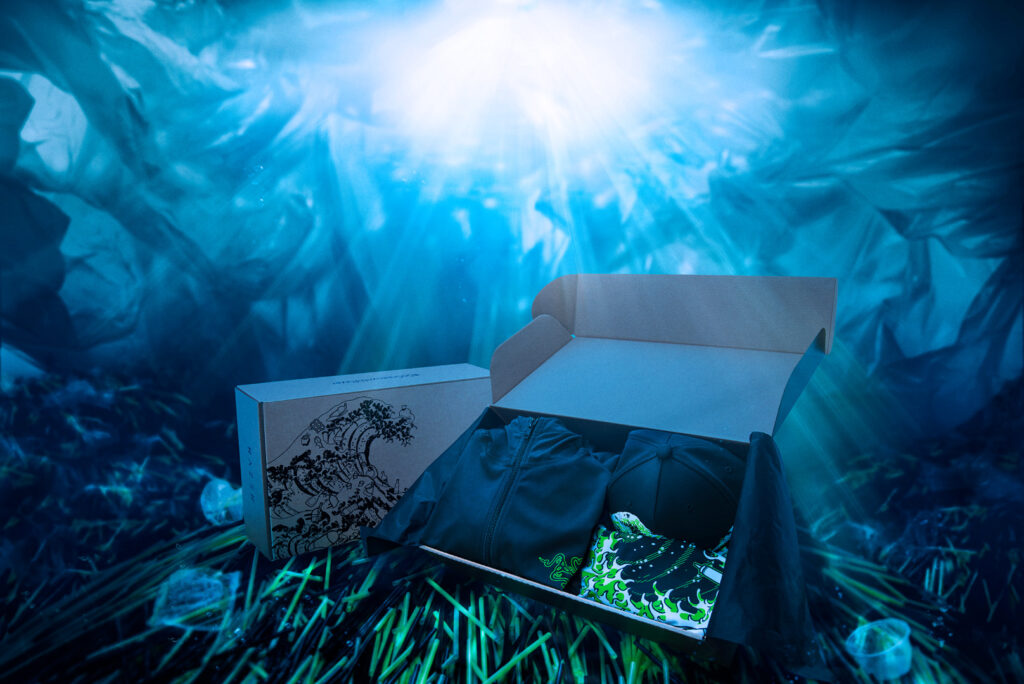 The apparel is inspired by a stylized take on the famous Great Wave off Kanagawa woodcarving. Each item is created using high-quality fabrics made from 100% recycled marine plastics.
The fabrics are manufactured under a wider program to remove marine plastics from the seas and recycle them into useful products, which now includes Razer's stylish Kanagawa Wave Apparel.
The Great Wave off Kanagawa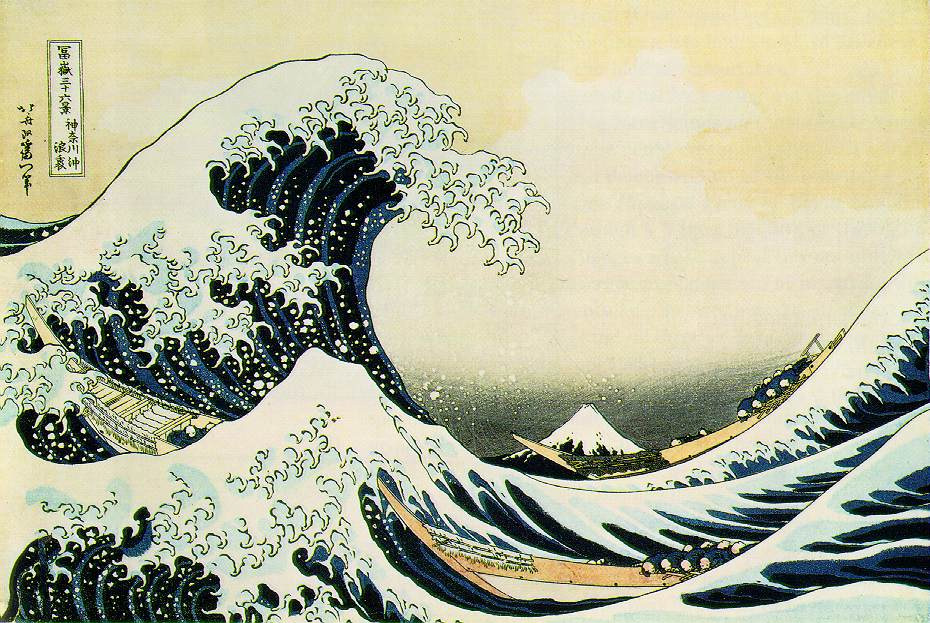 Katsushika Hokusai (葛飾 北斎, c. 31 October 1760 – 10 May 1849) was a Japanese artist, ukiyo-e painter, and printmaker of the Edo period. Hokusai is best known as author of the woodblock print series Thirty-six Views of Mount Fuji which includes the internationally iconic print, The Great Wave off Kanagawa (1830).
In Japanese culture, ocean waves were considered a form of protection for their country. Hokusai saw them as especially important as Japan was kept safe from foreign invasion or influence due to their nearly impassable rough seas.
Hokusai's woodblock prints had a big influence on Western artists such as Manet, Claude Monet, and Van Gogh.
How do they look and feel?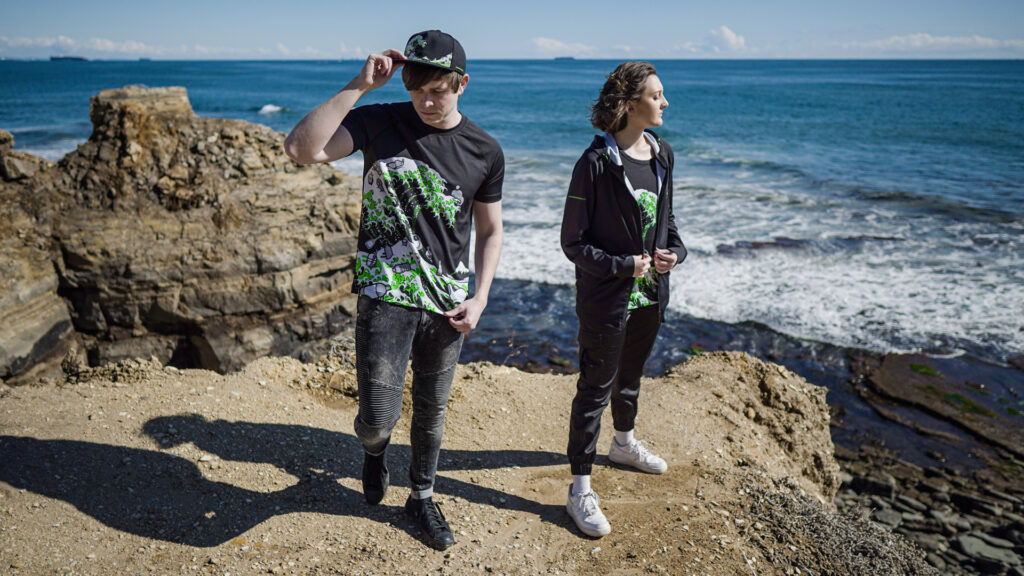 All items are available in sizes S to XXXL and made of 88% recycled polyester and 12% spandex. The innovative polyester fiber reduces greenhouse gas emissions, water, and energy consumption. It diverts plastic waste from landfills to create durable and sustainable fibers that can be used in textile fabrics.
Polyester is known for being durable, lightweight, and resistant to wrinkling or shrinking. Spandex is best known for its stretchability.
The range includes a hoodie, t-shirt, tank top, shorts, and cap.
Hoodie
The Great Wave of Kanagawa is emblazoned on the back of the hoodie while the Razer logo is imprinted on the front of the hoodie.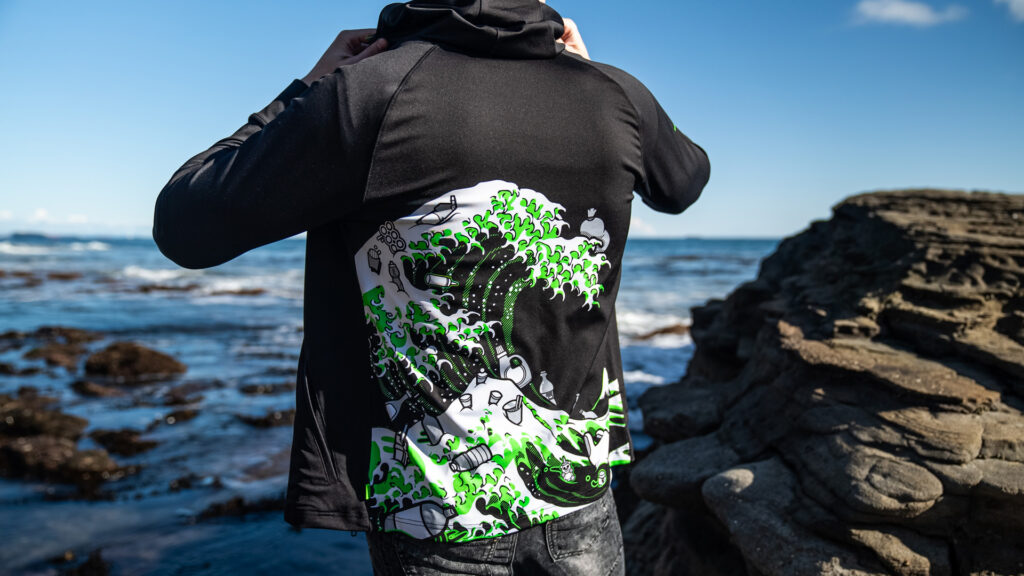 T-shirt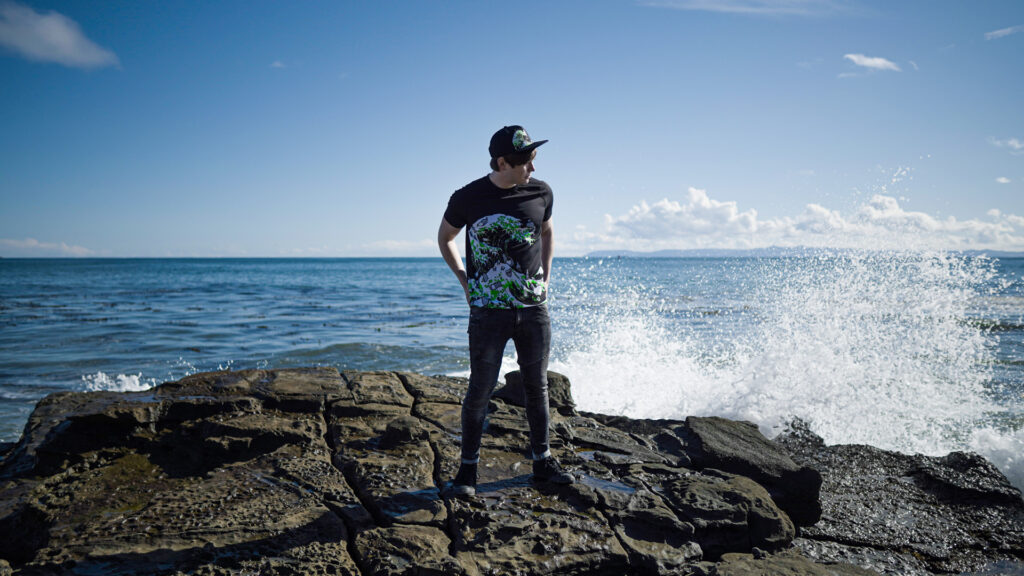 Cap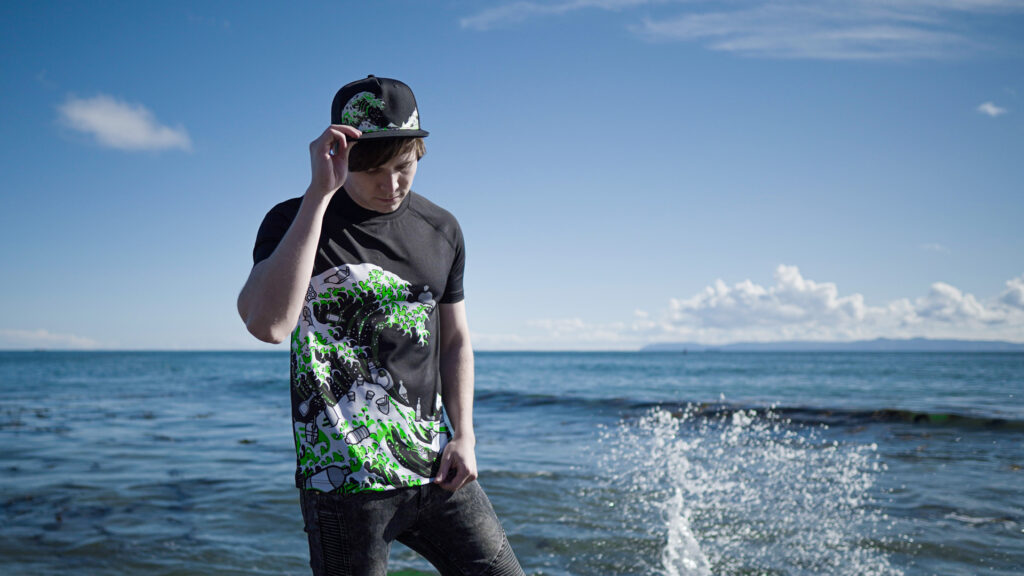 Shorts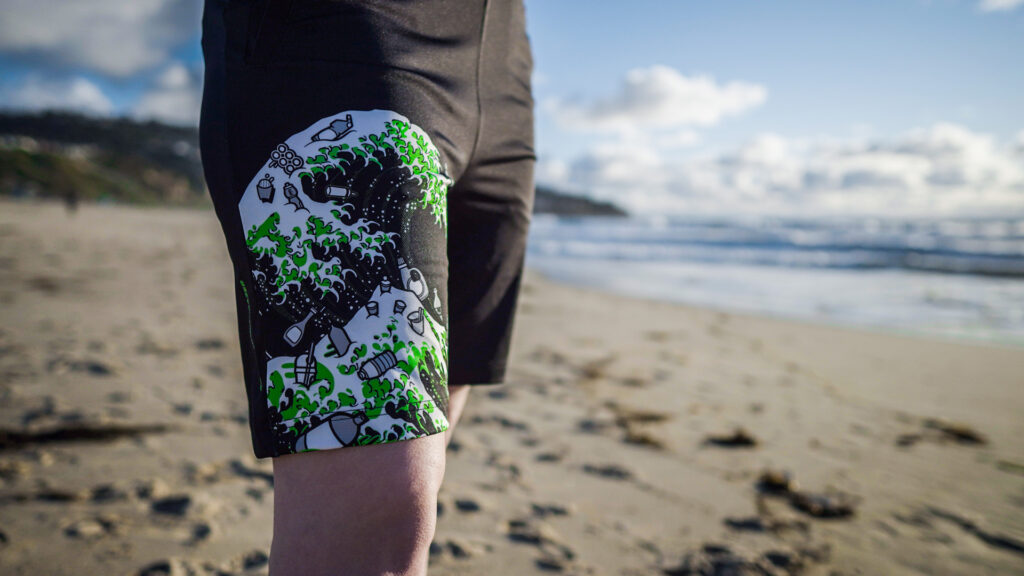 Tank Top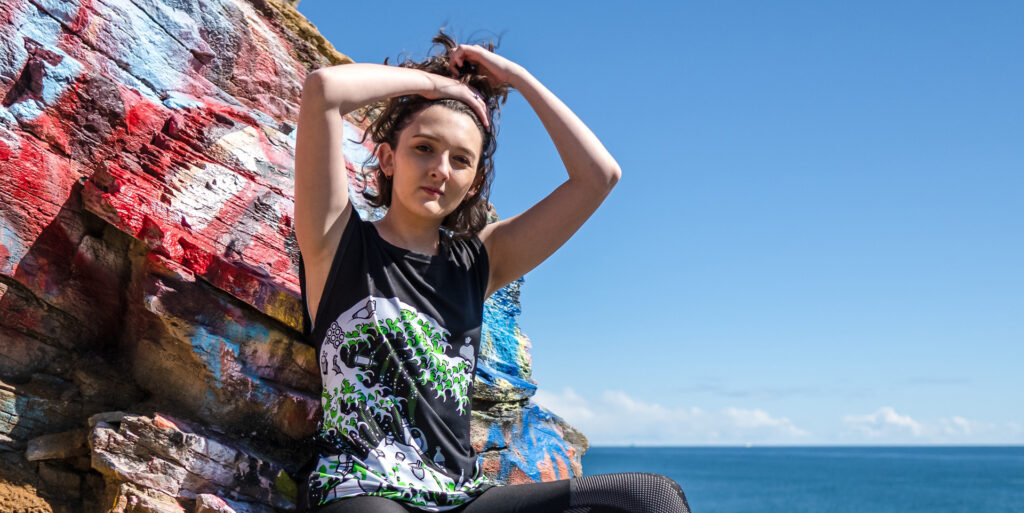 Go Green With Razer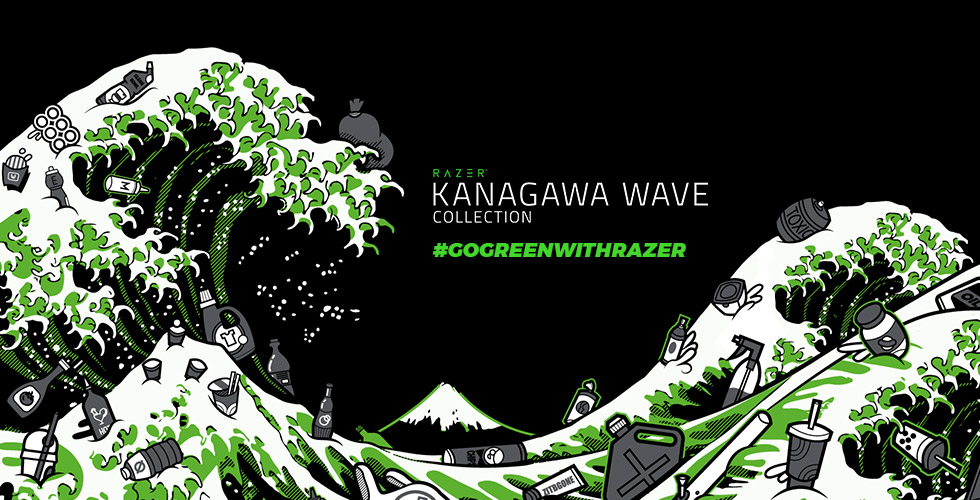 This is not the first time that Razer has released a product range to fund environmental conservation efforts. In 2020, Razer released the Sneki Snek, its official chief gaming mascot – a plushie toy made out of 100% polyester and 100% biodegradable polybag packaging.
Razer worked with Conservation International to ensure that proceeds went to the saving of 100,000 trees. It has surpassed its original target of saving 100,000 trees and is now aiming to save 1,000,000 trees.
This year, the limited-edition Kanagawa Wave Apparel Collection is designed to highlight the issue of marine plastics pollution. It will fund efforts in reducing marine plastics to protect ocean ecosystems. Razer will fund the recovery of 1kg of marine plastics with every item sold in the collection.
These efforts are part of Razer's 10-year environmental road map #GoGreenWithRazer, which aims to ensure a cleaner world for future generations. Targets include being 100% carbon neutral by 2030.
As part of this movement, Razer is galvanizing the community – youth, millennials, and Gen Z to help preserve nature through green initiatives.
Availability and Pricing
Razer Kanagawa Wave Zip Hoodie: $149.99 USD
Razer Kanagawa Wave Tee: $89.99 USD
Razer Kanagawa Wave Tank Top: $69.99 USD
Razer Kanagawa Wave Shorts: $79.99 USD
Razer Kanagawa Wave Cap: $49.99 USD
There are only 1,337 pieces per item available worldwide. The Kanagawa Wave Apparel collection will drop on 8th April 2021, 10am SGT. With Razer's last apparel drop, 'A GAMING APE', selling out in minutes, do register early to avoid missing out.
Be sure to catch the exclusive showcase at Razer Store Live.