With the combination of AI and AR being introduced to the improved Google Maps, your navigation within the concrete jungle (or proclaimed garden city) will be made easier in the near future.
Live View Through The Roof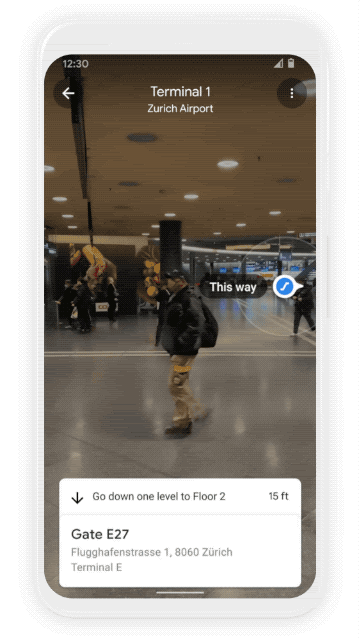 For the first time in mobile navigation, you can do away with "drastic" measures such as tracking unit numbers or looking for directory panels when navigating through a building. This can be accomplished with a technology called global localisation which uses AI to interpret the precise altitude, orientation and placement of objects in a building. With that, you would never be truly lost when finding the nearest washroom or an ATM machine in unfamiliar places.
Rain Or Shine At A Glance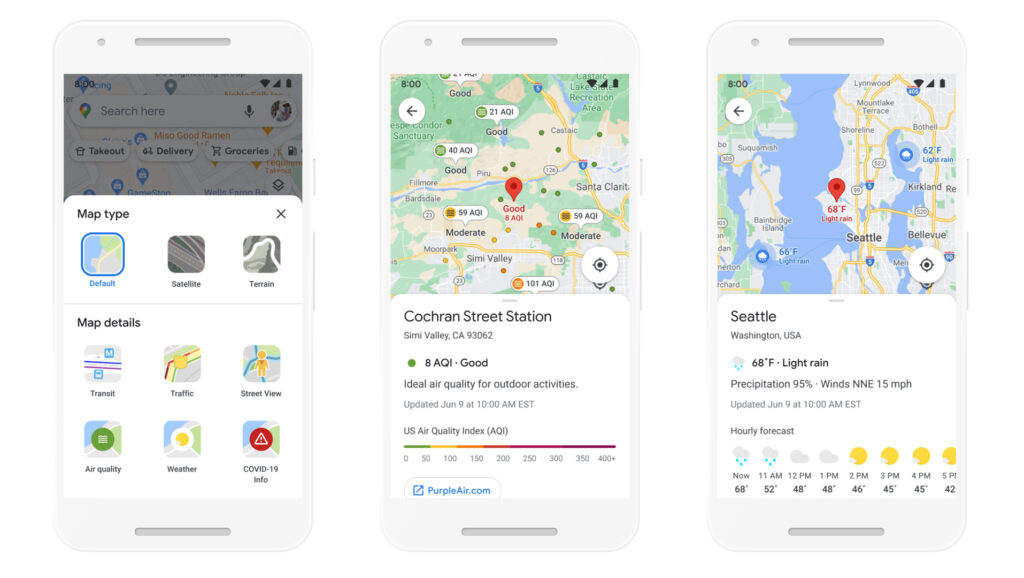 The sight of having contrasting weather – glaring sunlight on one side of the island and heavy downpours at the other, is no surprise for anyone living in Singapore. To decide if you need a brolly for the rain or sun, the new weather layer feature provides a glimpse of the forecasted temperature and weather conditions in your area that you are searching – along with the air quality index to decide whether you need a mask for the day.
Save On Fuel While Avoiding Clutter
In the midst of everyone returning to the office, explore other driving routes that can potentially save fuel cost or travel time. With the new directions interface, users can compare the duration needed for the different modes of public transportation without switching tabs. The various transport routes will also be prioritised with the help of machine learning.
Truly Grab And Go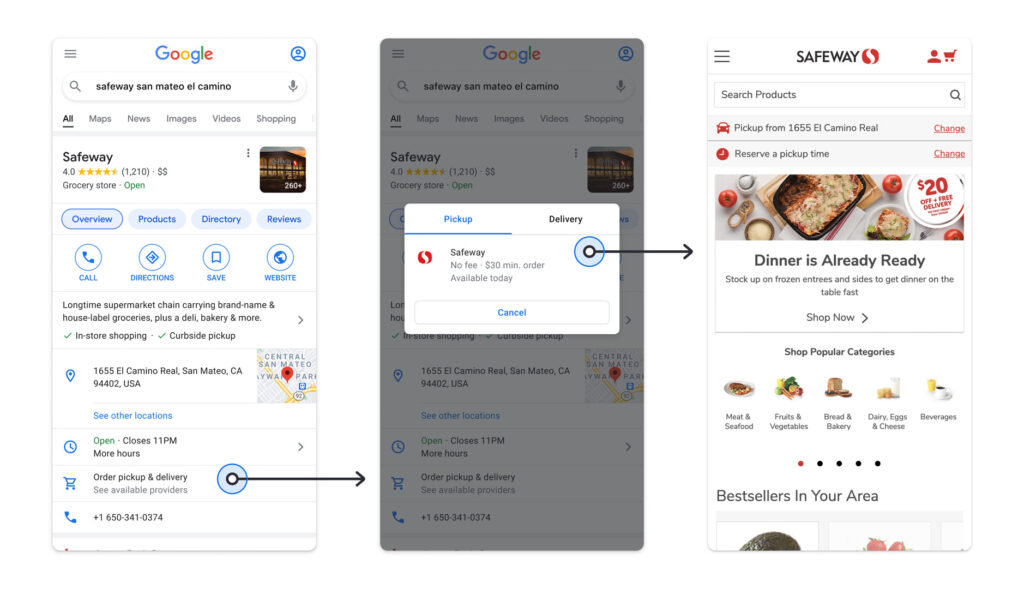 Your shopping journey becomes more seamless with integrated store information such as order minimums, pickup windows and delivery providers – all within the Google Maps app. Based on your location and surrounding traffic, you can also be notified when it's time to leave for your destination.
Availability
While you may be attracted by the new bells and whistles, not all features are available in Singapore yet. At the time of this writing, only the weather layer is available locally. Despite that, having features such as Live View is definitely a huge breakthrough in guiding you to your favourite spot in no time.