Working from home in a non-ergonomic chair can result in various problems, including neck strain and back pain. If you're searching for a chair to meet your long-term gaming needs, this is it! Razer has just introduced the Iskur X – the newest addition to Razer's family of gaming seats, ergonomically engineered for maximum comfort and built to last.
The Iskur X
The Iskur X is ergonomically designed to give you long-term support and comfort through the most extended gaming sessions. Game in style with the steel-reinforced body, high-density foam, and multi-layered, abrasion-resistant synthetic leather. It is upholstered in a material that feels wonderful and more durable than conventional PU leather, making it better suited to endure the peeling that occurs from long hours of everyday use.
The Iskur X can hold up to 136 kg and has a contoured backrest that provides extra support along the spine's natural curve. Its multi-function recline allows it to be adjusted for the most comfortable posture during extended periods of play.
The sloped seat edge optimises upper leg and thigh cushioning, while the 2D armrests alleviate wrist and shoulder stress. The armrests of the Razer Iskur X can be changed in height and rotated inwards or outwards to keep your arms in a natural, comfortable position when gaming.
The Razer Iskur X boasts soft, deep cushions that provide greater contouring, letting your weight apply just enough pressure as they conform to suit your particular body type for the optimum blend of support and comfort.
With a steel-reinforced body, armrests, and wheelbase, this ergonomic gaming chair can accommodate a weight of up to 299 lbs/136 kg and is perfect for gamers with a height of 5'6″–6'2″/170–190 cm. It also has angled seat edges to optimise the amount of resting surface area.
Razer Head Cushion and Razer Lumbar Cushion
Razer recently introduced the Razer Head Cushion and Razer Lumbar Cushion as well.
Improve the ergonomics of your chair with the Razer Lumbar Cushion. The Razer Lumbar Cushion, designed for any gaming chair, helps set the spine neutrally for the optimal seating experience. Designed for all-day support, it helps you easily maintain a good posture by providing a perfect angle for your lower back to rest. This is done via biomechanical support adapting to the user's back thanks to the memory foam padding. The Razer Lumbar Cushion is wrapped in a plush, black fabric that not only offers another layer of luxury but also keeps your battle station looking upscale.
If you want to round out your support, add the Razer Head Cushion to your gaming chair – made of dense memory foam for comfort that genuinely moulds to your head shape for snug support and comfort. The Razer Head Cushion's curve is designed to cradle your head and neck, providing natural, posture-perfect support that works best when combined with a Razer gaming chair.
Availability and Pricing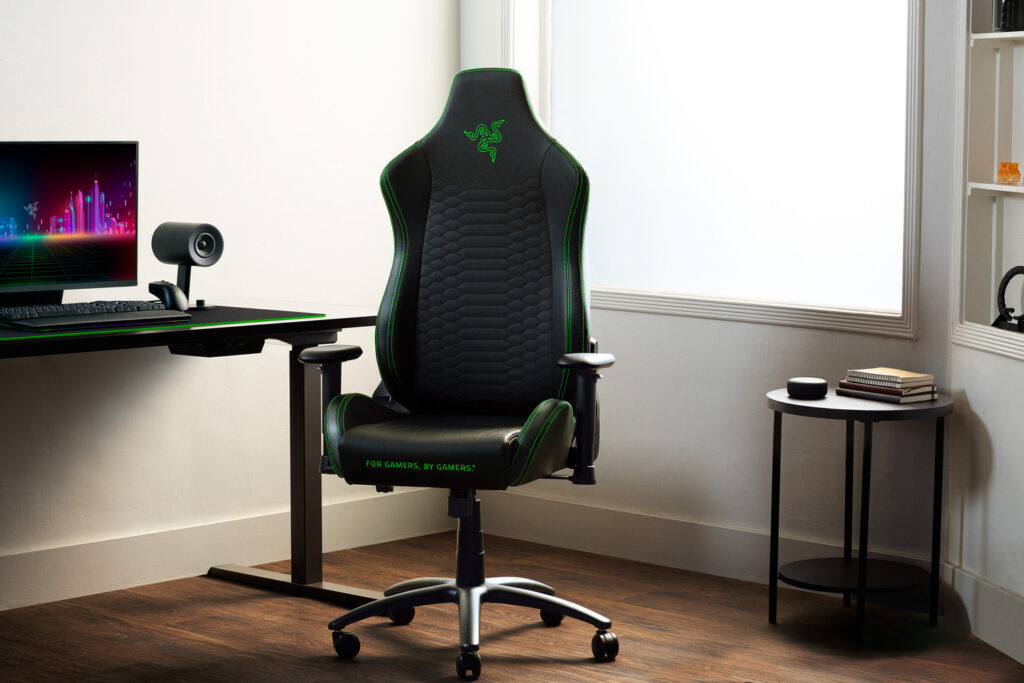 All are available at major retailers and on Razer.com.
Other gaming recommendations from Tech Lingo
Since you'll be getting a brand-new Razer gaming chair, why not consider upgrading other components of your gaming arsenal as well? Check out the following articles for a total makeover: