It is more essential than ever to own a personal computer for remote working and learning. HP has recently unveiled two new premium laptops – HP Spectre x360 14 and HP ENVY 14.
Both models aim to empower users in capturing their creativity and exchanging new ideas through collaboration. Read on to find out what differentiates them from their peers.
HP Spectre x360 14: For the multi-tasker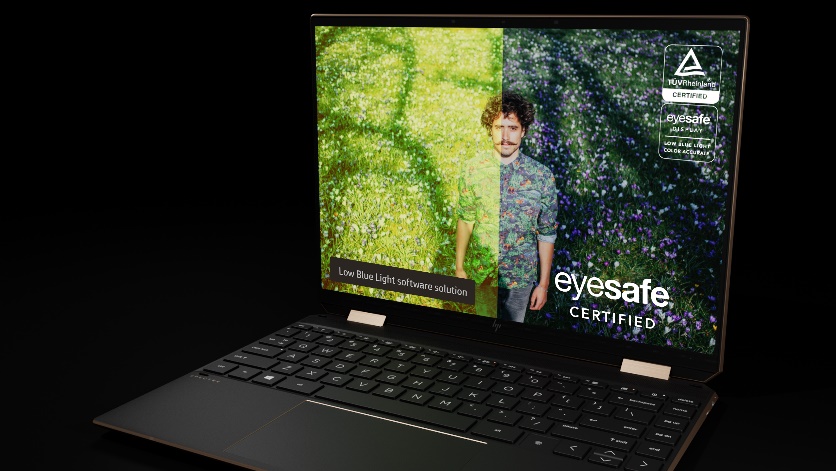 The Spectre x360 14 is a beautifully designed 2-in-1 PC enabling users to achieve a high-level output of productivity throughout the day.
A vivid colour experience is guaranteed all thanks to an OLED display with True Black HDR. The display area is also generous with a large 3:2 aspect ratio display and a viewing area of 90% screen to body ratio. Best of all, the display adapts colour and brightness based on the content and their surroundings, giving users an optimal viewing experience.
The quad speakers have been custom-tuned by Bang and Olufsen experts, promising superior sound. The integrated AI Noise Removal function intelligently mutes background noise during calls and audio recordings, making it easier for users to concentrate on their conversations.
Designed to be a productivity workhorse, the powerful 11th Gen Intel Core processor provides 34% performance improvement over its predecessor. The Smart Sense feature optimises the system for performance based on existing usage scenarios. Users can also enjoy up to 17 hours of battery life thanks to the adaptive Battery Optimizer designed to protect the battery's health.
If you frequently carry your laptop in your bag, rest assured that you will never have to worry about overheating or battery drain again with a new in-bag detection function and thermal design capability.
For the multi-tasker, connectivity speed is essential. Get 3x faster connection speeds through Wi-Fi 6 and Bluetooth 5.0 support so that sharing content between PC and mobile over Wi-Fi is done in the blink of an eye with the HP QuickDrop.
If you are an eco-friendly workaholic, the HP Spectre x360 14 contains the world's first keyboard scissors made from natural and renewable material. This reduces a substantial 1,300 pounds of coal worth of CO2 emissions over the lifetime of the laptop.
HP Envy 14: For the creative and mobile self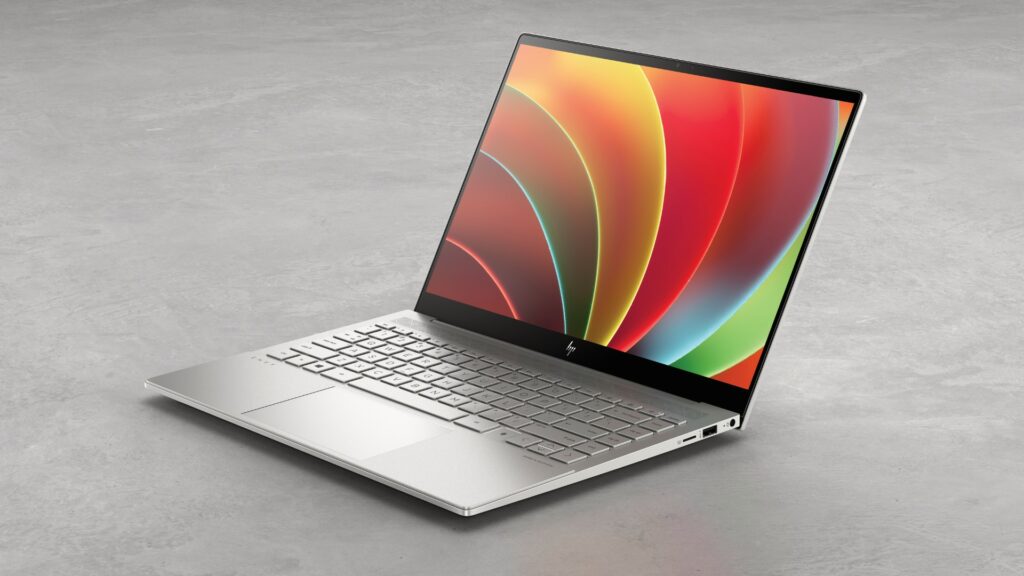 Creatives and freelancers will love the new HP Envy 14 for its sleek personal studio. An immersive display and advanced audio provide limitless possibilities for the creative. The 16:10 aspect ratio display on the HP Envy 14 translates into an 11% larger viewing area as opposed to a regular laptop with a 16:9 aspect ratio display. Colours are also precisely calibrated for the perfectionist's eye, with a Delta E < 2 colour accuracy.
Take better-looking selfies with the HP Enhanced Lighting. Like the HP Spectre x360 14, Bang and Olufsen custom-tuned speakers are included, along with AI Noise Removal that will please even the most demanding audiophiles.
Acting as your personal, mobile studio with powerful 11th Gen Intel® Core™ processors and NVIDIA® GeForce® GTX 1650 Ti Max-Q design graphics, you can work with intensive creative software such as Adobe Photoshop, Illustrator, Lightroom, for up to an outstanding 16.5 hours on battery.
The HP Envy 14 includes a digitally controlled camera shutter to dispel any concerns of hackers access your camera. There also exists a dedicated microphone power button to eliminate any eavesdropping concerns. Lastly, for maximum protection, users can log in using their fingerprints as the ultimate form of security.
Availability and Pricing
Both the HP Spectre x360 14 and HP Envy 14 are now available in Singapore at the following recommended retail price:
HP Spectre x360 14: S$2,899
HP Envy 14: S$2,349
Interested customers can now purchase them at over 40 Challenger stores around the island and online via the Hachi Tech Store and the ValueClub mobile app.
If you're still undecided, here's a recent laptop buying guide that we have published to help you decide on the right one.