Staying safe at home doesn't only mean to stay physically away from the virus – we should also keep ourselves safe from online scammers.
Google Safety Center
With more of us going online during this circuit breaker period, Google has recently created a new online resource on the Google Safety Center. It aims to teach people how to spot scams and avoid them.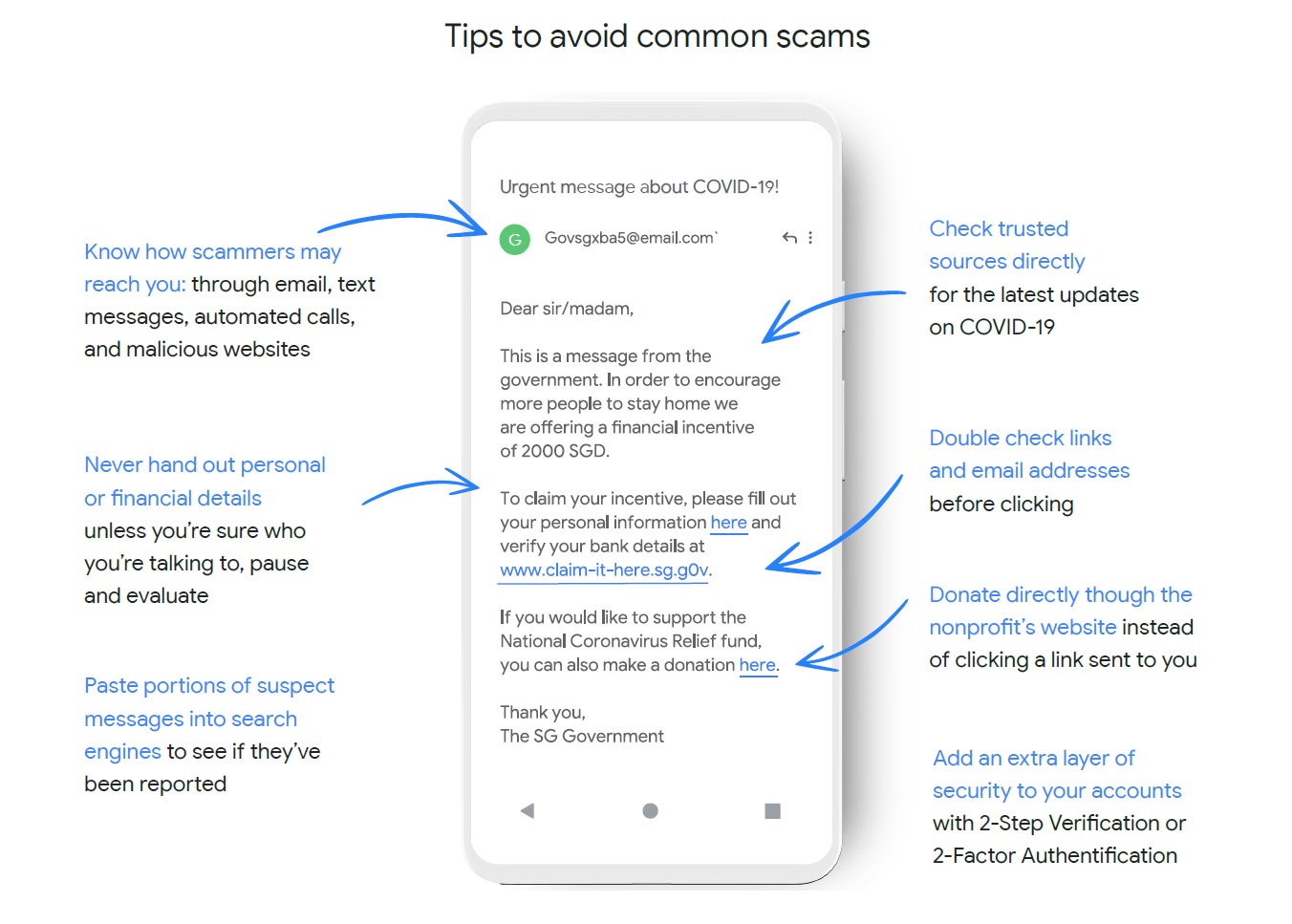 Know how scammers may reach you
Visit authoritative websites directly
Be cautious of requests for personal or financial information
Donate directly through nonprofit organizations
Double-check links and email addresses before clicking
Search to see if it's been reported
Add an extra layer of security to your account
Common types of scams
Stealing your personal data
Scammers who ask for too much information, such as your address, bank account details or even PIN number to "fix" your insurance policy or conduct fake contact tracing.
Fake offers of goods and services
Massive discounts on masks or subscriptions to online entertainment services from unknown third parties.
Impersonation of authorities
Impersonation of government organisations like the Singapore Ministry of Health (MOH) or Gov.SG offering COVID-19 information.
Fraudulent medical offers
Offers of cures, test kits, hand sanitiser or face masks that never arrive.
Fake requests for charitable donations
Donations to support COVID-19 relief from non-profits, hospitals, or other organizations should be carefully checked.
Help by reporting scams
If you see something suspicious, report it to g.co/ReportPhishing or g.co/ReportMalware.
Learn more about how Google is protecting businesses against cyber threats during COVID-19 and beyond in this blog post.