You have probably seen a whole assortment of antivirus software and virtual private networks (VPNs) – but what do you actually need to protect yourself online?
Here at Tech Lingo, we hope to provide you with the necessary skills and knowledge so that you can find the right tools to keep yourself safe online.
In this article, we will help you identify what solutions are available out there and how to use them to help you.
Why do you need to protect yourself online?
Just a month ago in August 2020, CNA reported a >2,500% spike in banking-related phishing scams for just the first half of 2020. Yes, you read that right – the 2,500 per cent figure is not a typo but a sad reality because of the highly digitalised world that we live in.
Phishing is a type of social engineering attack where the attacker masquerades as a trusted entity in order to steal user data, login details, credit card numbers and much more. This could come in the form of a fake email or a website that claims to be a bank that you are trying to access. The moment you enter your details into the fake site, the attacker receives all the fields you have entered.
Another example worth mentioning is how often people get their Instagram or Facebook accounts "stolen". You might have heard someone close to you falling victim to such scams or even experienced it yourself. All of a sudden, you get logged out of your very own account. Then you start hearing from your family/friends saying that they see new posts or photos that are certainly not from you.
This usually happens whenever you use the same password for all your online accounts. The moment your password gets leaked (usually happens when cybercriminals are able to steal user account information from smaller websites that you might have used in the past), attackers will get bots to try logging into all possible accounts using that same login information.
With so many existing threats out there on the internet, taking care of your online presence may not be an easy task if you are not armed with the right technical knowledge.
Finding the right software to help you
Some say that the best antivirus software is yourself. This is definitely true to a certain extent. Every click and every action is performed by the user and if you are careful enough, you should be safe.
But the average user may not be familiar with potential threats that are lurking on the internet. In this case, we would certainly recommend getting a threat protection solution that fits your needs.
In this article, we will explore Norton's 360 solution which provides users with a wide range of protection on just a single subscription. We will also go through some of these features so that you would get a better idea of how it protects you.
At a glance, the Norton 360 plan offers multiple layers of protection in a single solution:
Secure VPN
Password Manager
Real-time threat protection
Password Manager
And many more…
Norton 360 Standard
Norton 360 Deluxe
Norton 360 Premium
Number of Devices
1 Device
5 Devices
10 Devices
Device Security
Anti-Spyware, Antivirus, Malware & Ransomware Protection

PC Cloud Backup

Firewall for PC and Mac

Password Manager

100% Virus Protection Promise

x
Parental Control
Online Privacy
Secure VPN

SafeCam for PC
Why pay for a protection service?
Even with free alternatives out there that users can opt for, a paid service from a company like Norton will provide you with additional benefits.
As Norton is very confident in their antivirus and malware protection, the company offers a 100% virus protection promise and 60 days money-back guarantee in the unlikely event that users get an infection on their device that experts cannot remove. In comparison, their competitors only offer a 30-day guarantee.
The moment you subscribe, a Norton expert will be available via a phone call away to help you keep your device free of viruses. This is a type of guarantee that you would not be able to get when opting for a free version.
In the next few paragraphs, we will go further in-depth into some of the included protection services that a Norton 360 plan will provide.
1. Anti-Spyware, Antivirus, Malware & Ransomware Protection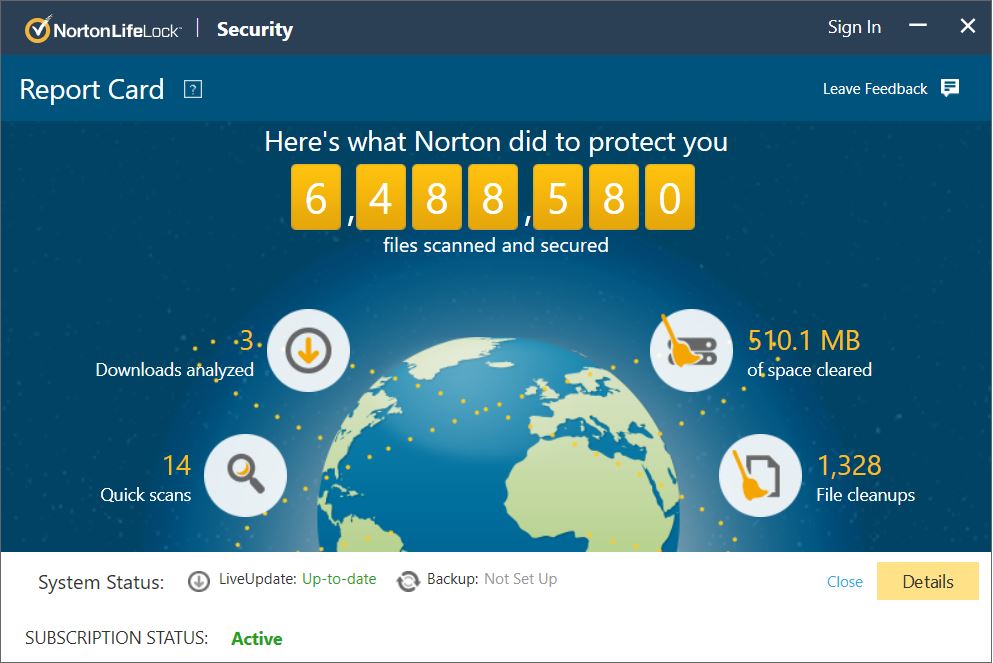 Since Norton is a global company, they are able to monitor online threats across the world and use the expertise gained to help protect your devices against viruses, malware, spyware and even ransomware. These are the type of threats that are specifically designed to gain access or damage a computer without your knowledge.
Some of the Top Threat Vectors that you will be protected against include:
Drive-by Downloads and Web Attacks
Social Engineering Attacks – FakeAV and Fake Codecs
Bots and Botnets
Non-Process and Injected Threats (NPT)
Targeted Attacks including Advanced Persistent Threats (APT), Trojans and general Malware Zero-day threats
Malware as the result of drive-by downloads that bypassed other layers of protection
Malware uses rootkit techniques to hide malware
You will also gain access to Norton's browser extension which will provide you with internet security, protecting you against existing and emerging online threats. This is especially crucial if you deal with private and financial information when you go online.
2. VPN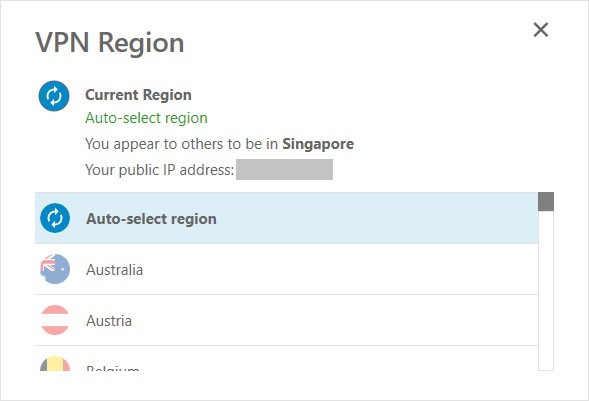 The best part about subscribing to a Norton 360 plan is that it also comes with a secure no-log Virtual Private Network (VPN).
In very simple terms, a VPN allows you to securely connect to a server that you trust so you can browse the web using their internet connection. This effectively means that you can encrypt (shield) your browsing activity from prying eyes. But it also means that you have to trust the entity that you are connecting to – in this case, it is Norton. As such, we do not recommend using free VPN services that you are unfamiliar with as the other entity could be the one spying on you.
Having a secure VPN access is especially useful if you constantly rely on public WiFi hotspots in areas (e.g. shopping malls, airports, etc.) to do sensitive transactions like banking. Not only will your internet traffic be encrypted, your source IP address will be masked as well. This will make it seem like you are browsing the internet from another location or country.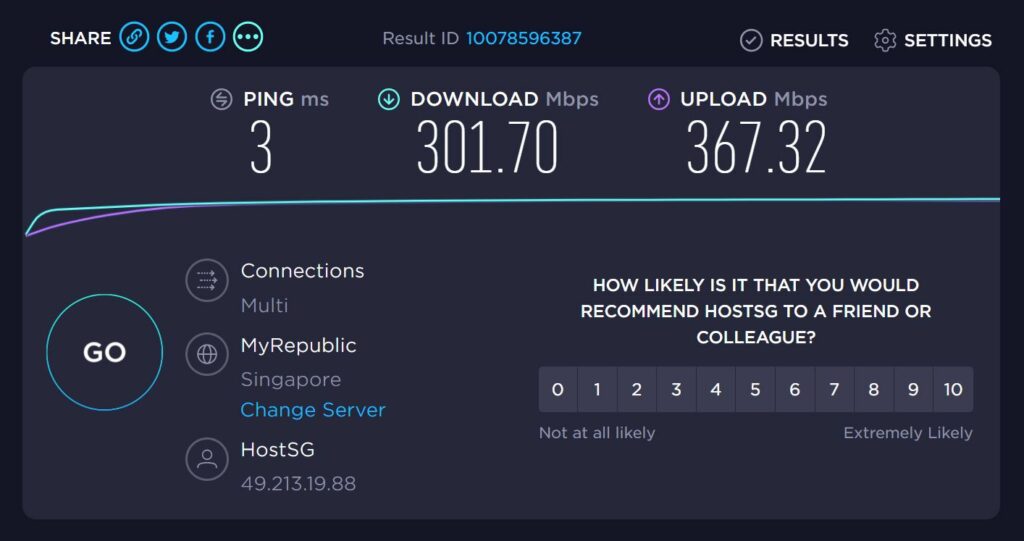 For the purpose of protecting your internet browsing activity, you can simply connect yourself to Norton's Singapore server which will provide you with the fastest internet speeds due to the close proximity. We have tested it for ourselves and managed to easily reach speeds above 300Mbps.
A benefit of connecting to a VPN server located in a different country will allow you to access region-lock content that might otherwise be unavailable in Singapore. Of course, the further away the server is located, the slower your internet speeds will be.
If you would like to learn more about how VPN really protects your IP address or your privacy, have a look at this informative article.
3. Password Manager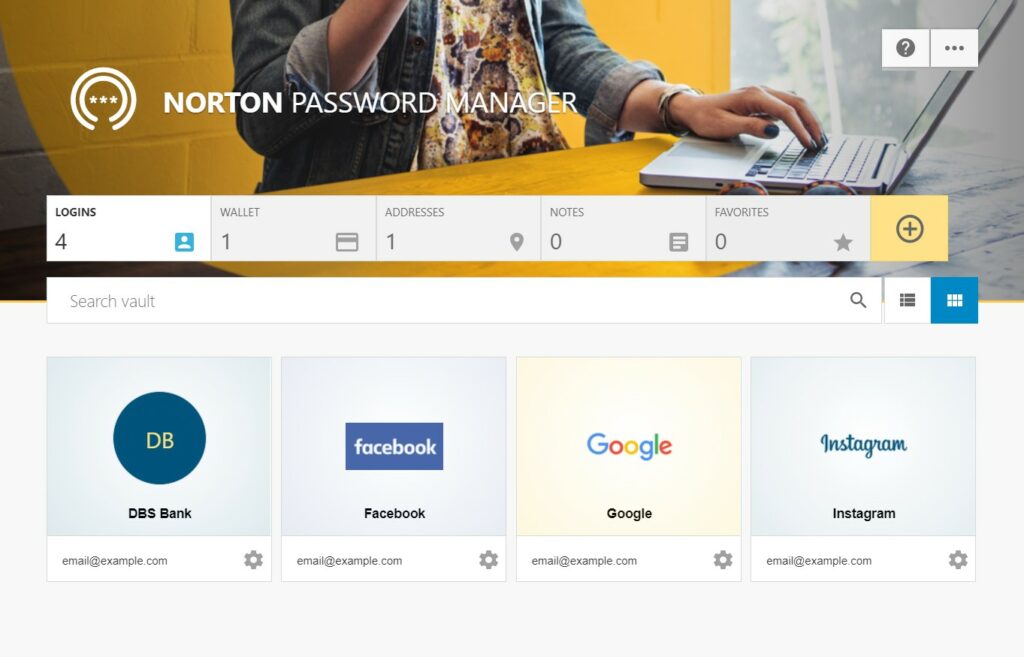 With reference to the earlier scenario that we mentioned above, it is always best to use different passwords for different accounts and ensure they are long and complex (containing symbols, numbers, etc.). However, this also means that it is difficult to remember them.
Fortunately, subscribing to a Norton 360 plan will also provide you with a way to manage all your passwords in a centralised manner securely, so you won't have to memorise or write them down anywhere. Norton Password Manager will help you to generate complex passwords easily and store them in an encrypted cloud-based vault. That way, you can easily and securely access all your passwords at any time.
Think of it as a secure virtual notebook that is stored in the cloud. You will be able to store all kinds of secrets like your passwords, credit card numbers, addresses and notes and access them securely using a single vault password. You can also download the Norton Password Manager app for your iPhone/Android device for easy access.
4. PC Cloud Backup
Regardless of which antivirus protection service you choose, we always recommend our viewers to backup their files on the cloud (or on a separate device). This is important because your laptop/PC is dispensable – it may get lost, stolen, damaged, etc. and you will have no way to ever recover the lost data because it only exists in one physical location.
The reason why we are bringing this up is that by subscribing to a Norton 360 plan, you would also be getting a dedicated cloud storage solution for all your files. Using Norton's Cloud Backup can be seen as another preventive measure to help keep your files safe – be it a ransomware attack or a hardware failure.
Note: Norton Cloud Backup features are only available on Windows.
Do not wait until it is too late. We have seen countless scenarios where users only realise the importance of backups after having lost all their lifetime memories and important work files.
Pricing
Since Norton is now running a 33% discount for their Norton 360 Standard plan, you can get started with a subscription for just S$49. To give you a simple breakdown, it equates to just $4.08 per month.
Alternatively, you may also opt for the Deluxe plan which is currently at a 39% discount and covers up to 5 devices and more storage space for your PC Cloud Backup.
Norton 360
Standard
(1 device)
Deluxe
(5 devices)
Premium
(10 devices)
1 year
2 years
1 year
2 years
1 year
2 years
First Year
S$49
S$99
S$69
S$139
S$139
S$229
Renewal Price
S$74
S$148
S$114
S$228
S$144
S$288
Save (Discount)
S$25
S$49
S$45
S$89
S$5
S$59
Learn more about Norton 360: sg.norton.com/products/norton-360
---
This article was kindly brought to you by Norton.