With most lessons now moved online, teachers and students must both acclimatize to digital learning and collaboration in the virtual world.
Most of us will have used Zoom by now. Zoom customers have complained of poor video and audio quality with unreliable Internet connections. It does not integrate smoothly with several Google tools such as Calendar, nor does it contain attendance taking and flag content options. On the bright side, it does have annotation and whiteboarding functions.
What else is there beside Zoom? Continue reading to learn about great online classroom tools that will make your life easier.
HeyHi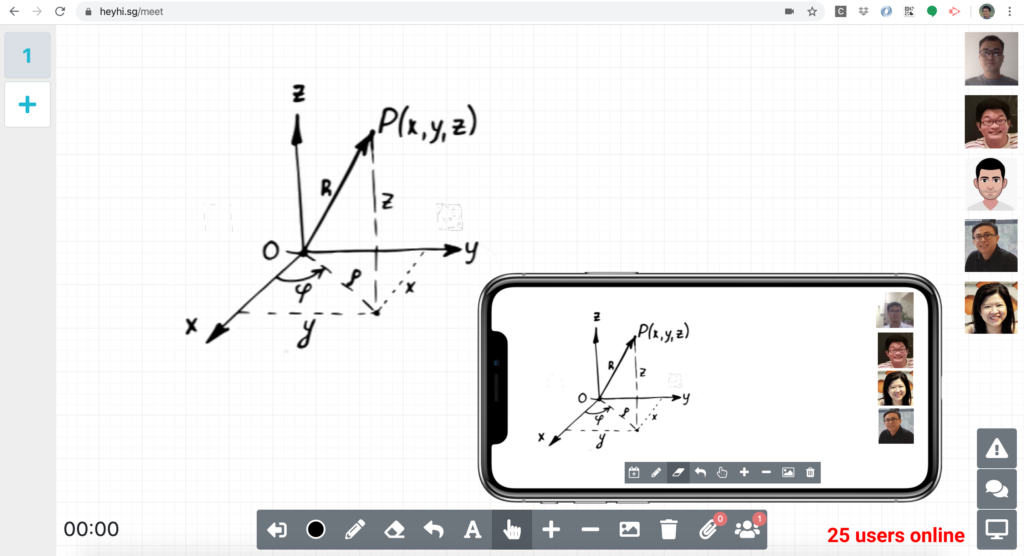 HeyHi is an amazing platform that has an interactive whiteboard in addition to a video call function. It is a lightweight whiteboard app that works on devices with varying form factors and operating systems. HeyHi is highly recommended for Math tutors.
Great Features:
"Draw via Touch" function: You can use your touchscreen device as a canvas and link the end results to your laptop through a QR code. This is especially handy for drawing pictures, graphs, or equations.
Live poll: Teachers could use the Live Poll function to promote student interest and participation in class.
Student attendance function: You can automatically take your students' attendance. This is especially useful if you have a big class.
Personalized library: You will have your own data bank to store your teaching materials and lesson records.
Instant messaging: Students can leave an instant message for the teachers for any questions throughout the lesson, without disrupting the lecture.
"Limitless" whiteboard: The whiteboard is "limitless", meaning it is not restricted by 4 borders. HeyHi offers an endless amount of writing or drawing area (whiteboard) spreading over several screens, allowing you to create a new board without erasing the previous one.
Save and record: You have the option of saving and recording your lessons and whiteboard for a quick recap before a new lesson.
One downside is that the number of participants in 1 meeting is capped at 50, which is not compatible with larger lectures.
HeyHi is available on its website and through the Apple App Store and Google Play Store.
IPEVO Annotator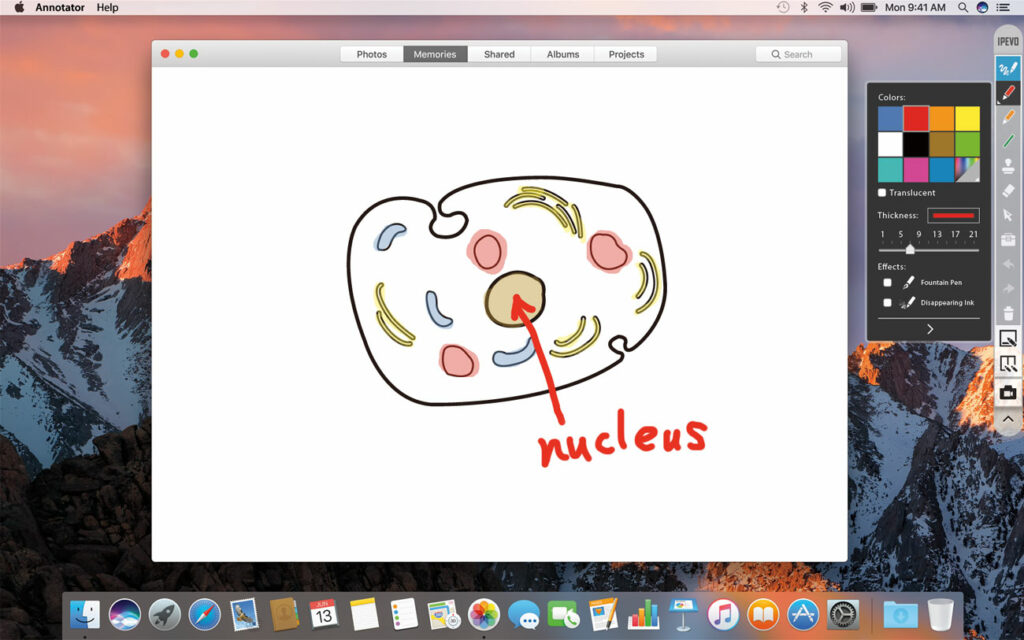 IPEVO Annotator is a useful and effective interactive whiteboard for teachers.The program converts the entire screen of your devices into a whiteboard for real-time annotations. Videos and screenshots can be captured for future recaps and edits.
Great Features:
One of the nicest aspects of IPEVO is that it is now free. IPEVO functionalities are available without a subscription charge.
Spotlight, Protractor, Scissors, Ruler, and Magnifying Lens: These are useful instruments, particularly for teaching Science or Math. These tools can be used to measure lines and angles. You might also use the magnifying lens and spotlight to zoom in on and highlight crucial notes/points in the lessons.
IPEVO supports a variety of mainstream operating systems
Save and Record: You can record a video or screenshot the lesson notes for future replay and modification.
Drawbacks:
Does not support audio and video calling functions on its own; you must integrate with IPEVO's other products.
IPEVO does not give a "add text" function for the whiteboard on desktops. That is, you will be unable to type in information or supplementary text for your students on the whiteboard. The only way to enter the text is to write it down. This is quite inconvenient since it may cause you to become frustrated because it is difficult to type, especially if you are using a mouse.
IPEVO is available in both website and mobile apps on the Apple App store and Google Playstore.
Tutor Room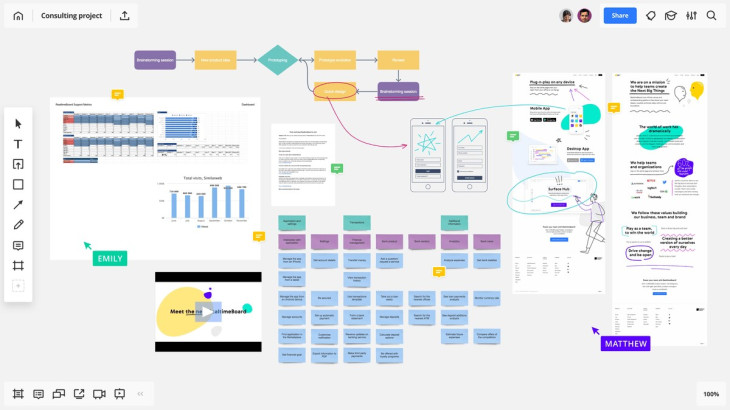 Tutor Room incorporates an online whiteboard, video calling, and other interactive capabilities such as instant chat.
Great features:
Formative feedback: Tutor Room provides formative feedback to teachers so that you can learn about your students' performance and areas for development (if any). This can greatly assist you in improving your teaching and guiding your students to a successful learning outcome.
Online scheduling: Assists you in scheduling your courses based on your availability and providing study materials for your students. This is quite useful if you have been looking for a good scheduler for your timetable.
Drawbacks:
Subscription fees are quite high.
Uploading media or documents takes time.
The procedure of creating a new account is complicated and time-consuming
Delay in displaying live chat messages in the feed
Tutor Room is only available from the website. It is not available on mobile devices yet.
Conclusion
The three platforms we discussed are all great options if you are looking for an alternative to Zoom. Try them all out to find out what works best for yourself and for your students.