In the beginning, the Google Assistant resided solely as a voice assistant that you can speak to and then listen for a response. Google is now introducing a new and enhanced iteration called the Google Nest Hub which is now available in Singapore – it's like the Google Home but with a screen!
What is the Google Nest Hub?
Well, it's certainly not just a screen or a speaker as some may think. A good way to describe it is an augmented version of the Google Assistant. It is similar to Apple's Siri or Amazon's Alexa where the use of Artificial Intelligence can help you get through your everyday tasks by asking it questions or as a gateway to controlling your smart devices at home.
This new 7-inch screen is now there to provide a more detailed level of information without having to listen to a whole paragraph of speech. Take for example the weather. If you'd like to know the weather forecast for the week ahead, you aren't going to be listening to a response of "Monday, a high of 32 degrees and a low of 28 degrees… Tuesday, a high of 29 degrees with a chance of rain…", you get my point.
In summary, whatever the existing Google Home or Home Mini can do, the Google Nest Hub will definitely do it as well; or maybe perform it even better! This includes asking for your favourite recipes, getting the latest news from The Straits Times, getting inspiration, playing YouTube videos or Spotify music, etc. The list goes on! (In fact, there are so many things the Nest Hub can do, we were wondering if we should cover a list of things that it can't do instead.)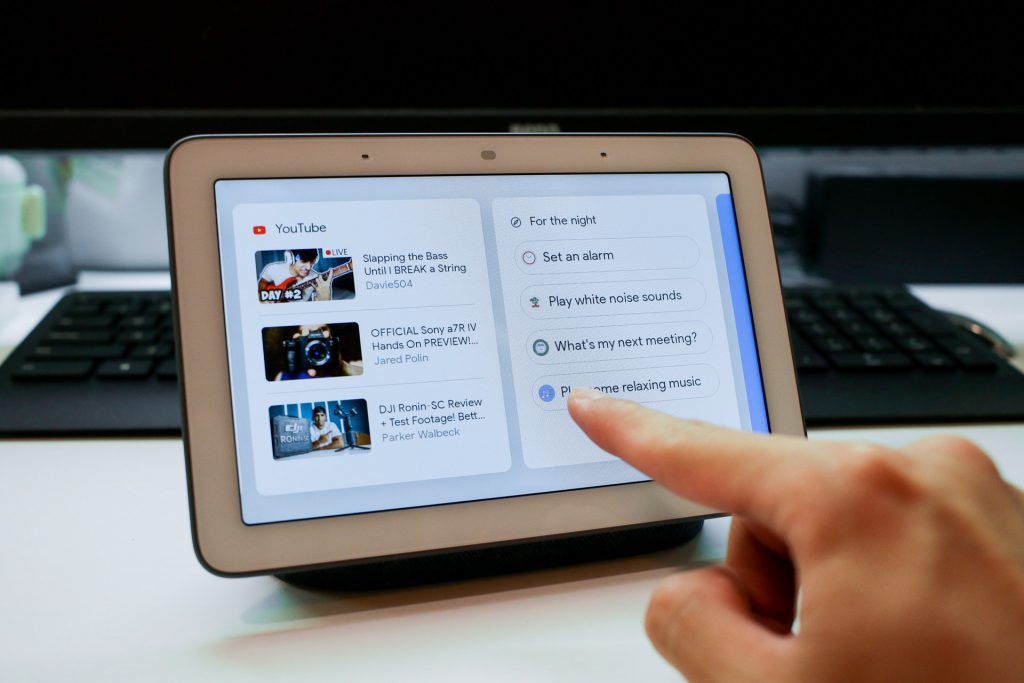 A great start towards a Smart Home
The Google Nest Hub is a great device to kickstart a Smart Home project. Even if you do not have any existing smart devices at home, it acts as a perfect gateway to control virtually any smart device that you might wish to add to your home in the future. This includes smart light bulbs, coffee machines, curtains, etc. which you can all control with just your voice.
The screen also presents a summary of all your devices that you can control in your house if you would prefer touch control.
Privacy
One important point that's worth mentioning is that the Google Nest Hub does not come built-in with a camera. This means that consumers can comfortably place them on the bedside table without much worry.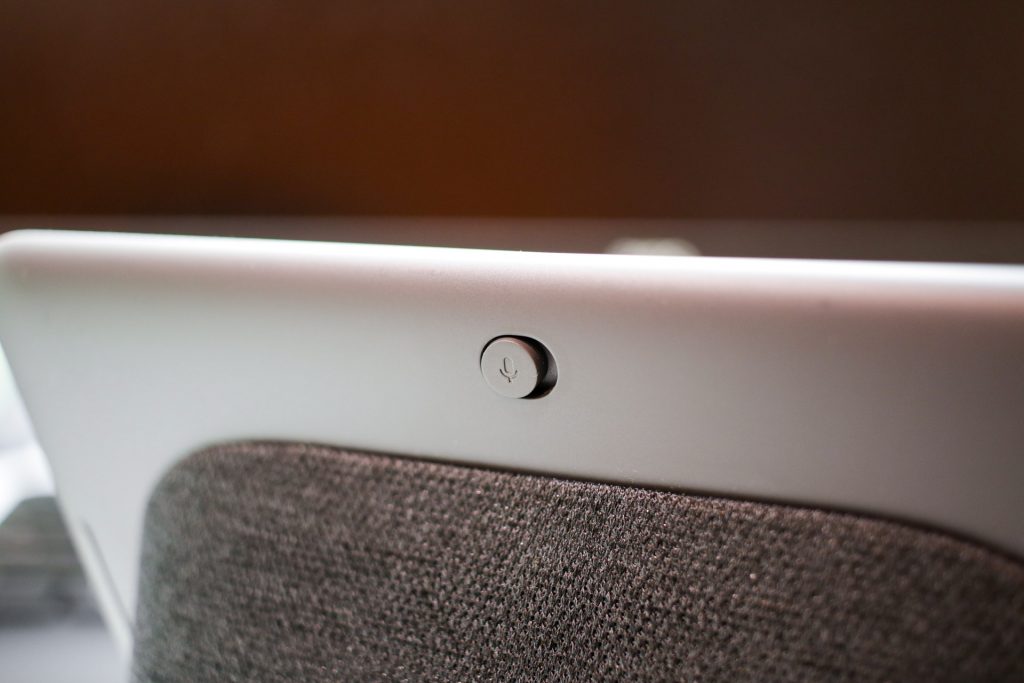 On the back of the display, users can choose to activate a physical kill-switch that will cut power to the microphone when necessary.
What we like
Ambient EQ
The screen on the Google Nest Hub is also really smart. You might imagine a display that's turned on for 24-hours might cause some light pollution especially when you're trying to get some rest at night. That's where the Ambient EQ light sensor comes into play.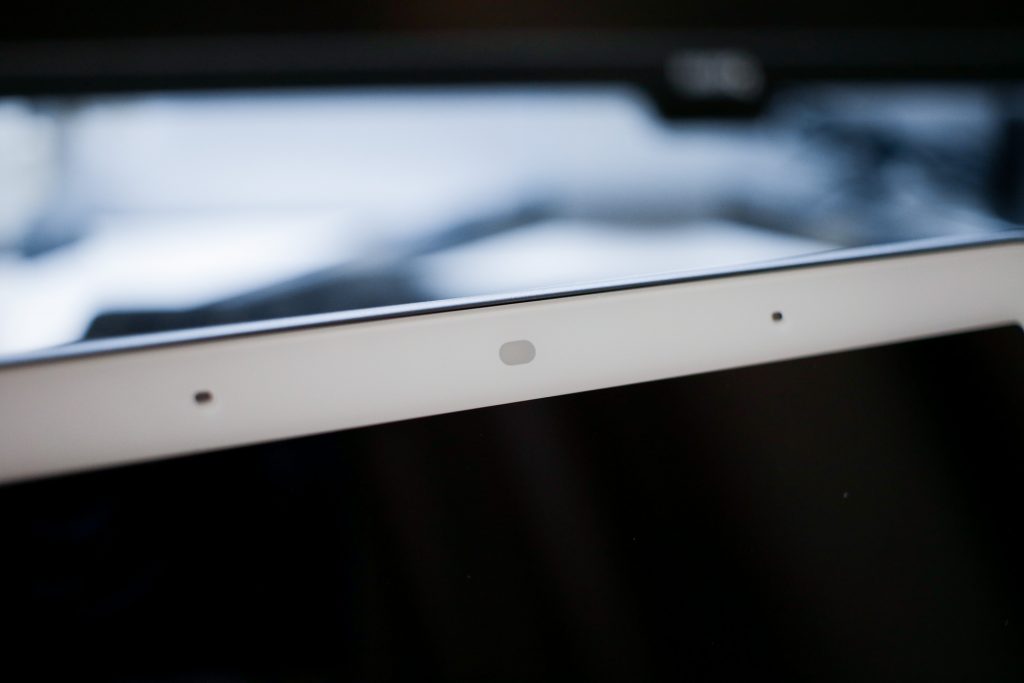 Through our experience with the Nest Hub, we found that the light sensor was surprisingly quick to react to the surrounding colours and light in the bedroom. It reacts promptly to changes in the environment and matches both the display's brightness and colour temperature. This makes for a much more comfortable and natural viewing experience when looking at the screen. It almost makes it look like a piece of paper rather than a digital display at times!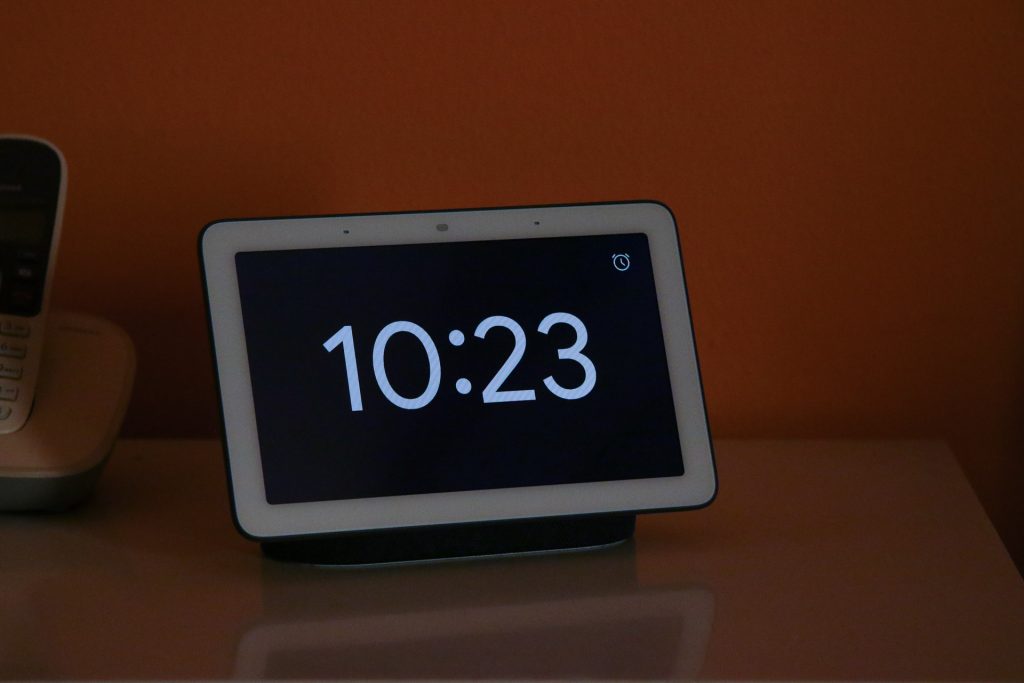 When the room gets really dark, the display will switch to a digital clock that produces minimal light. These threshold values are also customisable in the Google Home app.
Digital Photo Frame?
When you're not using the Google Nest Hub, it can function as a digital photo display. You can choose to have it display a curated batch of images and artwork from Google or select an album from your Google Photos account.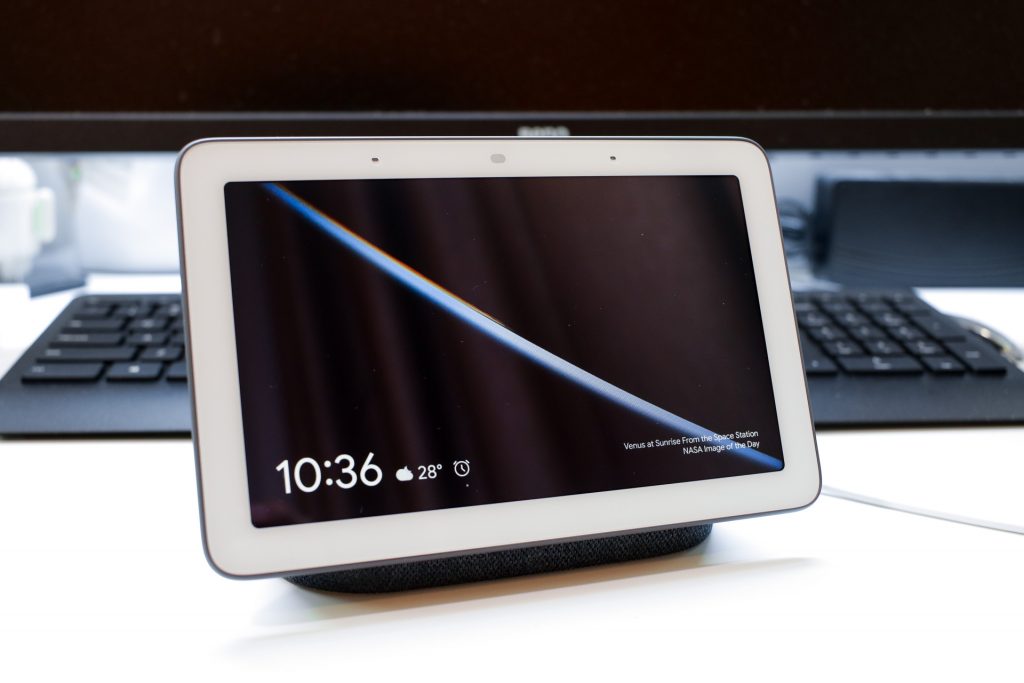 The integration with your Google Photos account will also allow you to select photos to display based on faces that matter to you; making use of the facial recognition feature that currently exists in Google Photos.
What we didn't like
Audio Quality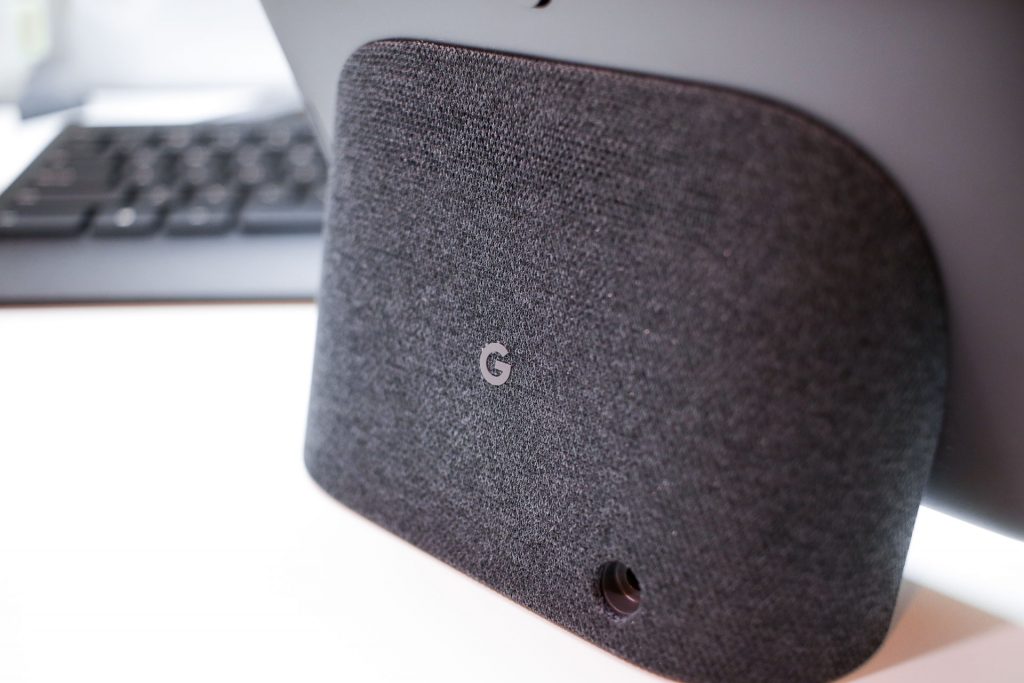 The speakers on the Google Nest Hub are pretty decent and loud. But when compared to the Google Home, the Nest Hub speakers might be lacking in the low-frequency range. Users who want to use the Nest Hub as a daily driver for music might just want to take note of this.
Pricing & Availability
The Google Nest Hub is now available in Singapore at S$189. Singaporeans will also enjoy a complimentary Mi Home Security Camera 360° 1080P (worth S$59.90) with every purchase. So get yours now!
Google Nest Hub (S$189): store.google.com/sg/product/google_nest_hub