If you think business laptops are boring, here's why you need to reconsider that thought. Have a look at the HP Elite Dragonfly – it is catered perfectly to users who not only want to prioritise productivity and security in their daily work but also have a device that looks and feel great.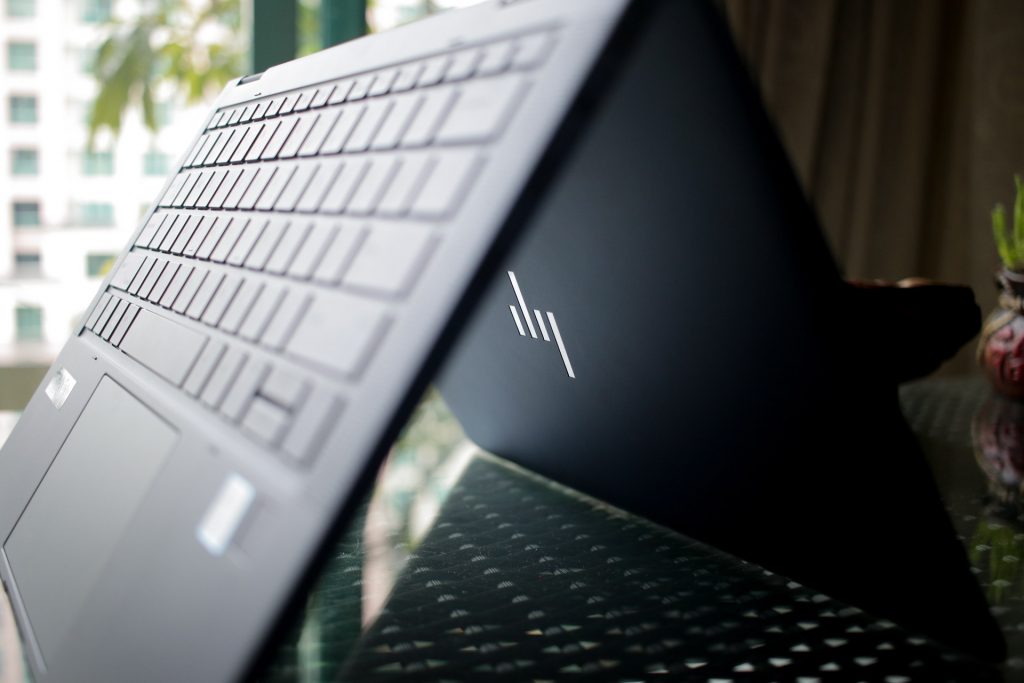 We managed to get our hands on this sleek convertible 2-in-1 HP Elite Dragonfly laptop which has certainly wowed us. In this review, we hope to help you discover if the HP Elite Dragonfly is the right laptop for you and also share what we like and dislike about it.
P.S. We are writing this entire review using the Dragonfly; what an experience!
A quick rundown
Here's the starting configuration of the HP Elite Dragonfly that you can get in Singapore which sells from S$2,699 at the HP Online Store.
Operating System
Windows 10 Pro 64
Processor
Intel® Core™ i5-8265U with Intel® UHD Graphics 620
(1.6 GHz base frequency, up to 3.9 GHz with Intel® Turbo Boost Technology, 6 MB cache, 4 cores)
Form Factor
Convertible
Memory (RAM)
8 GB LPDDR3-2133 SDRAM (onboard)
Storage (SSD)
512 GB PCIe® NVMe™ M.2 SSD
Display
13.3″ diagonal FHD IPS BrightView WLED-backlit touch screen

Corning® Gorilla® Glass 5 with HP Sure View integrated privacy screen

1000 nits, 72% NTSC (1920 x 1080)

Graphics
Intel® UHD Graphics 620
Battery Type
HP Long Life 4-cell, 56.2 Wh Li-ion polymer
Weight
Starting at 0.99 kg
Build Quality
The HP Elite Dragonfly features a stunning design with a chassis made of ultra-light CNC magnesium and honestly feels well-built. In fact, the lightest configuration you can get just weighs under 1 kg – pretty impressive!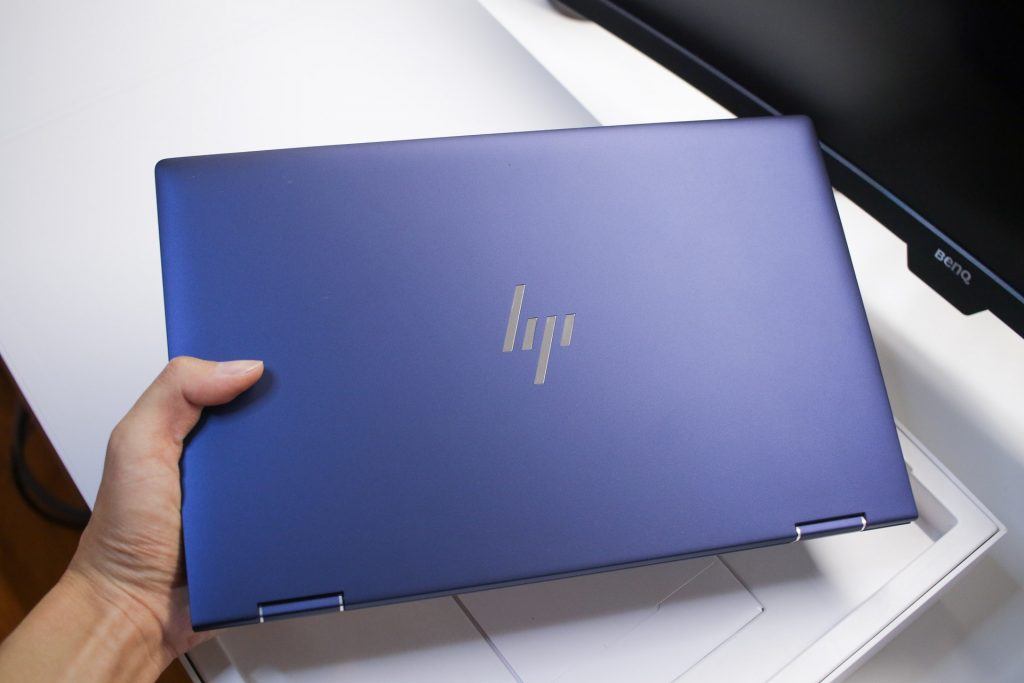 At the point of this writing, there is only a single colour choice for the Elite Dragonfly. HP calls it the Iridescent Dragonfly Blue which resembles a dark blue. It has a matte-like finishing which is also resistant to dirt and fingerprints which is definitely a plus point.
Who is this laptop for?
If you are looking for a productivity-oriented laptop with strong built-in security features, this laptop might be the one for you. Whether you are a freelancer or an employee working in a company, you would always want a secure and reliable laptop to be able to work on, even on the go. That's where the Elite Dragonfly shines.
Security Features
An agile and secure workstation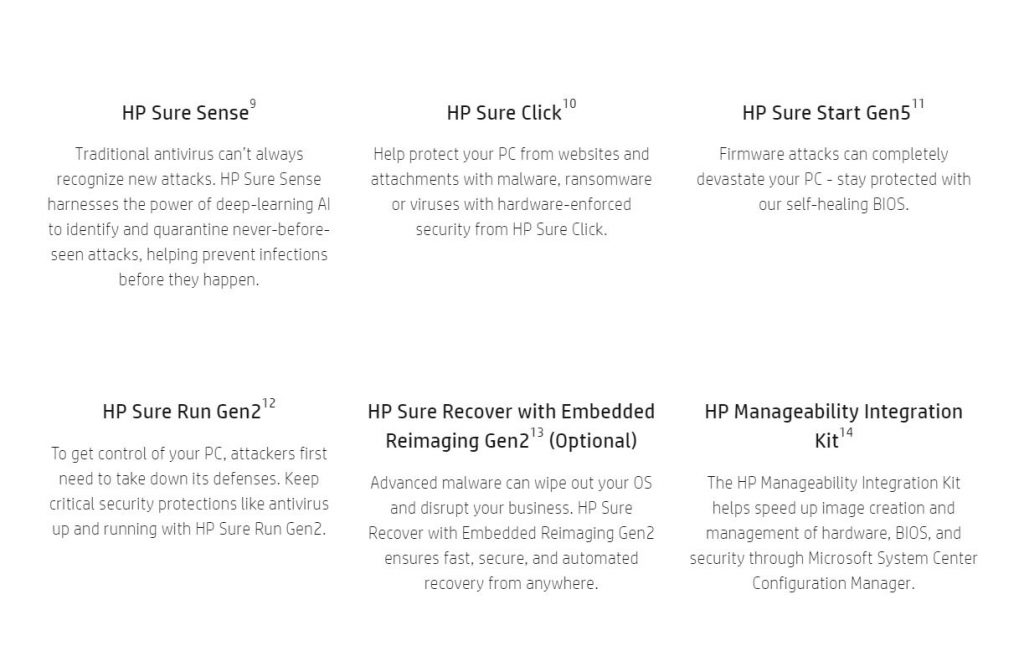 It includes at least 6 different security features that help to protect your computer from threats. This includes a wide range of protection ranging from defending the BIOS to the internet browser. The BIOS is a critical program in virtually every personal computer to help the computer discover devices and boot up. It lives separately from the Operating System where the average anti-virus software has no jurisdiction over it.
We are not entirely qualified to do any sort of penetrating testing to evaluate the effectiveness of these measures that HP has put in place but you can rest well knowing that there are added layers of protection.
Built-in Privacy Filter
Other protection features include the HP Sure View Gen3 which works like an on-demand privacy filter that is built into the laptop screen. We were able to easily activate the filter by pressing the F2 button on the keyboard and it instantly limits the viewing angle of your screen to keep prying eyes off your sensitive data.
This is particularly important if you are working on confidential company data because it just takes a random stranger to snap a photo of your screen to steal them instantly. There is even a term for it that is called Visual Hacking.
Unfortunately, even when the privacy filter is deactivated, we still noticed a slight drop in viewing angles when you compare it with other displays that don't have this electronic privacy filter built into it. We would describe it as a sort of "shadowy" effect that is persists even after deactivating the filter. It could take a while to get used to.
Built-in Privacy Camera
The webcams on our laptops can also be vulnerable to hijacking. To combat this, HP has included a physical shutter can slide to close or open the camera.
This method proves to be the most convenient and effective as the entire camera lens is physically blocked.
Multi-Factor Authentication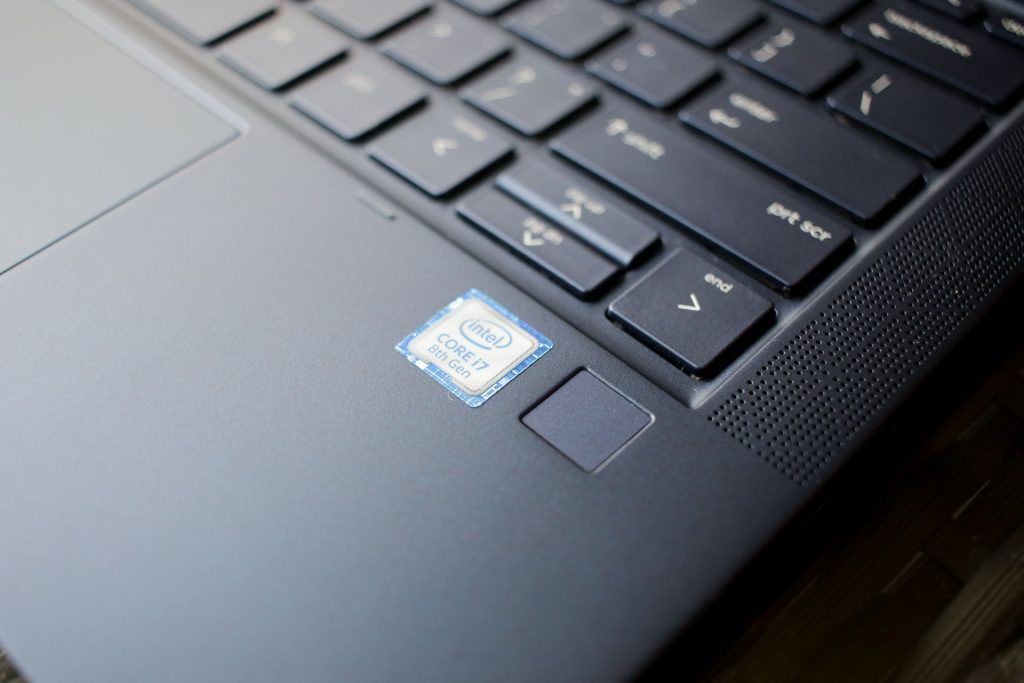 You can also increase your security by using up to 3 authentication factors with the help of HP Multi-Factor Authenticate Gen3. It takes into account your fingerprint and facial recognition.
At the point of this writing, we have not been able to find a supported application to try out 3-factor authentication.
Features
4G LTE Module
No available WiFi to get online? Not a problem! Make sure to get the Elite Dragonfly model with the 4G LTE Module and stay connected anywhere you go.
This dedicated SIM slot located on the left side of the laptop allows you to insert a data SIM to get connected via 4G LTE. This is the same data connection which your phone uses to get online as well.
In our opinion, we feel that 4G LTE Modules should be a feature in all business laptops. Not only for the convenience but security as well. Public WiFi hotspots can be malicious and are prone to man-in-the-middle attacks (MITM) where an attacker can position himself in between the user and the application (server) to eavesdrop or impersonate one of the parties.
4 convertible modes
With the 2-in-1 convertible nature of this laptop, you can achieve up to 4 different modes: laptop, tablet, tent and media.
Tent and media modes allow you to easily present or share content with others during a meeting by folding the screen to any angle you like.
The included HP Rechargeable Active Pen Gen3 enhances your tablet experience by allowing you to take hand-written notes by folding the screen back. This stylus also sports a USB C connector so that you can easily get it recharged by using the same charger used to charge the laptop.
Laptop Ports
Something to note is that the power button is located on the left side of the laptop. This may be due to the convertible nature of this device. Whether you are in tablet or tent mode, you will always be able to access the power button this way. You will also be glad to know that there is still 1 USB A port for your peripherals.
To charge the laptop, simply make use of the included USB C power adaptor (65 watts) and plug them to any of the 2 USB C ports located on the right side. Presenting with the laptop should also be rather convenient with the presence of a regular-sized HDMI port that is also located on the right side.
Battery Life
The Elite Dragonfly is rated to provide up to 13 hours of usage on a single charge. During our usage, the battery lasted us just enough for a moderate workday – about 10 to 11 hours. Your actual mileage will always be dependent on factors like display brightness, CPU load, Wi-Fi, etc.
Typing experience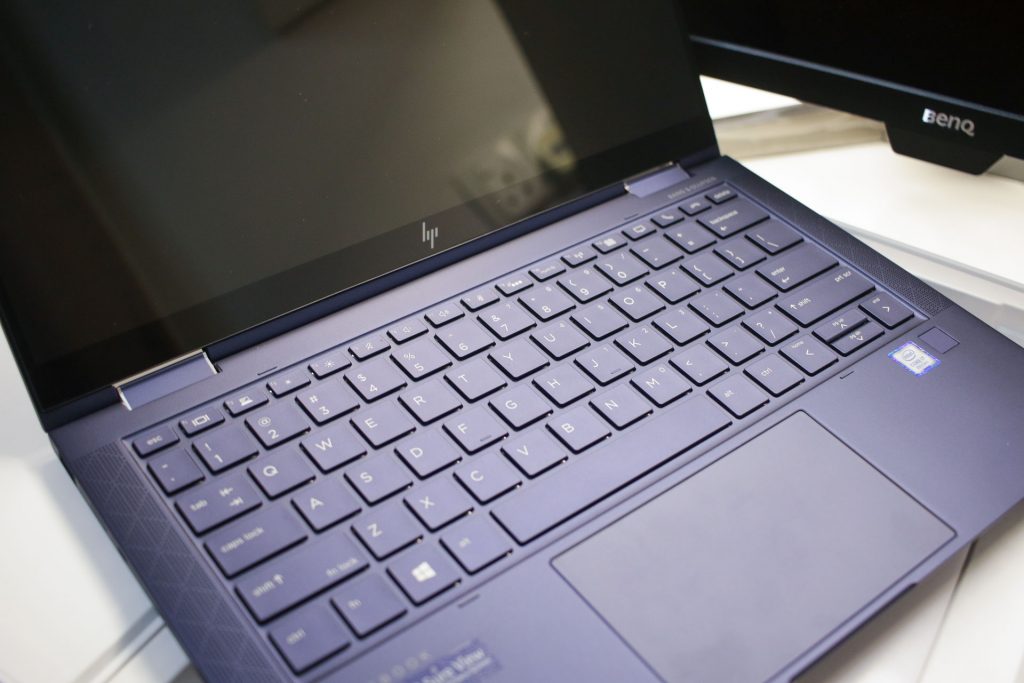 Our typing experience on the keyboard is rather satisfactory. Buttons are tactile and naturally spaced out.
Users can also optionally activate the LED-backlit keyboard by pressing the F9 key. This makes it easier to find your keys in the dark. We did notice that the LED does not stay lit throughout when activated – something we aren't exactly sure why.
Conclusion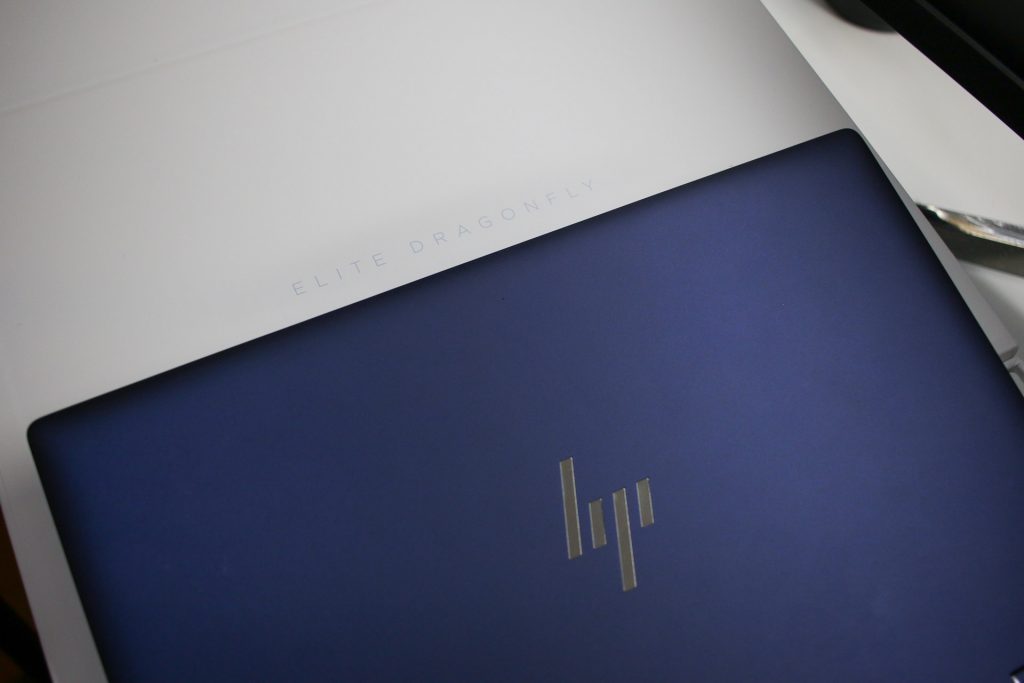 Over the past 3 weeks of trying out the HP Elite Dragonfly, I must say we had a rather pleasant experience. Productivity-oriented users who want a secure and stylish laptop should definitely take the Elite Dragonfly into consideration.
Availability and Pricing
The HP Elite Dragonfly is now available in Singapore at a retail price starting from S$2,699 and comes with the HP Rechargeable Active Pen Gen3.
Every purchase of this laptop also comes with a carry-in warranty and 24/7 help desk support for 3 years.