We were recently given a chance to try out the Vivo V17 Pro – a mid-tier smartphone that was made available in Singapore on 16 November 2019. It promised a great camera experience as well as an FHD Super AMOLED Ultra FullView™ display that is beautifully "notch-less".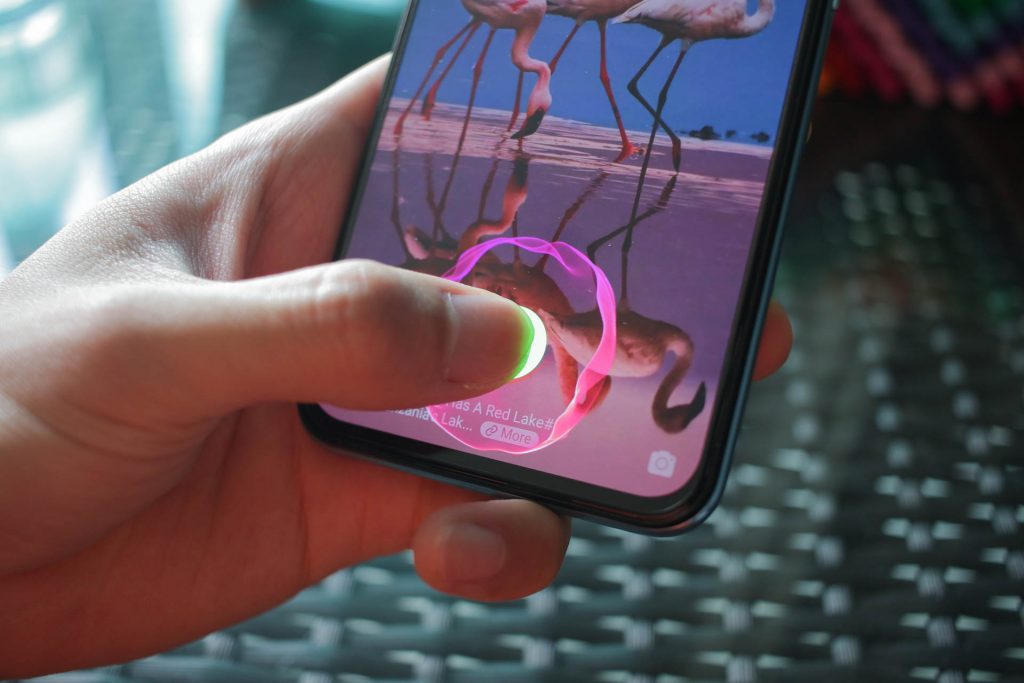 In this review, we hope to help you discover if the V17 Pro is the right smartphone for you and also share what we like and dislike about it.
A quick rundown
Here's a quick look at the specifications of the Vivo V17 Pro:
Display
6.44 inches
2400*1080 FHD+
Super AMOLED
Ultra FullView™ display
Chipset
Qualcomm Snapdragon 675AIE
Octa-core
Memory
RAM: 8GB
Storage: 128GB
Main Camera
48MP (Main) + 8MP (Wide-angle) + 2MP (Bokeh/Depth) + 2MP (Macro Lens)
Rear Flash
Front Camera
32MP (Main) + 8MP (Wide-angle)
Front Flash
Battery
4,100 mAh
The Vivo V17 Pro is available in 2 colours options: Crystal Sky and Glowing Night.
What we liked ??
Display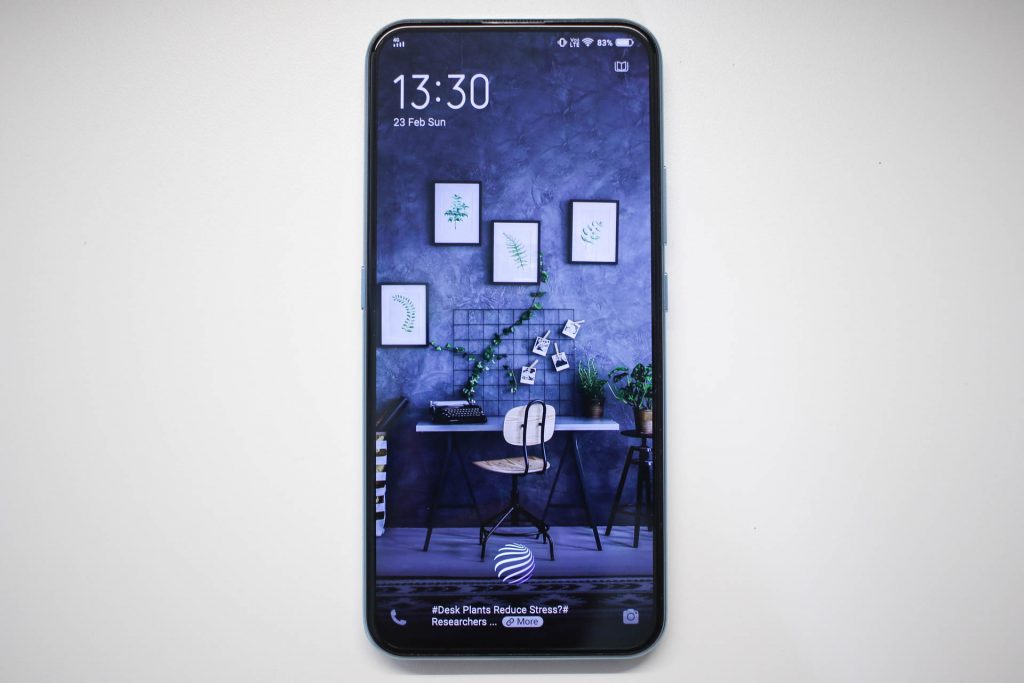 The V17 Pro has a vibrant and bright 6.44-inch (6.22-inch when measured at the rounded corners) display which Vivo calls a Super AMOLED Ultra FullView™ at a 2400 x 1080 resolution. Colours appear vibrant and it is an overall pleasant viewing experience.
Thanks in part to the hidden selfie cameras (more on this later in the article), the undisturbed display is perfect for users who want a device for media consumption (i.e. movies, shows, etc).
The main cameras
Marketed as the AI Quad Camera, you will find a total of 4 different lenses in the rear camera. This setup provides you with 3 different modes: main camera, wide-angle and a super macro mode. The 4th lens simply provides depth information for the bokeh mode.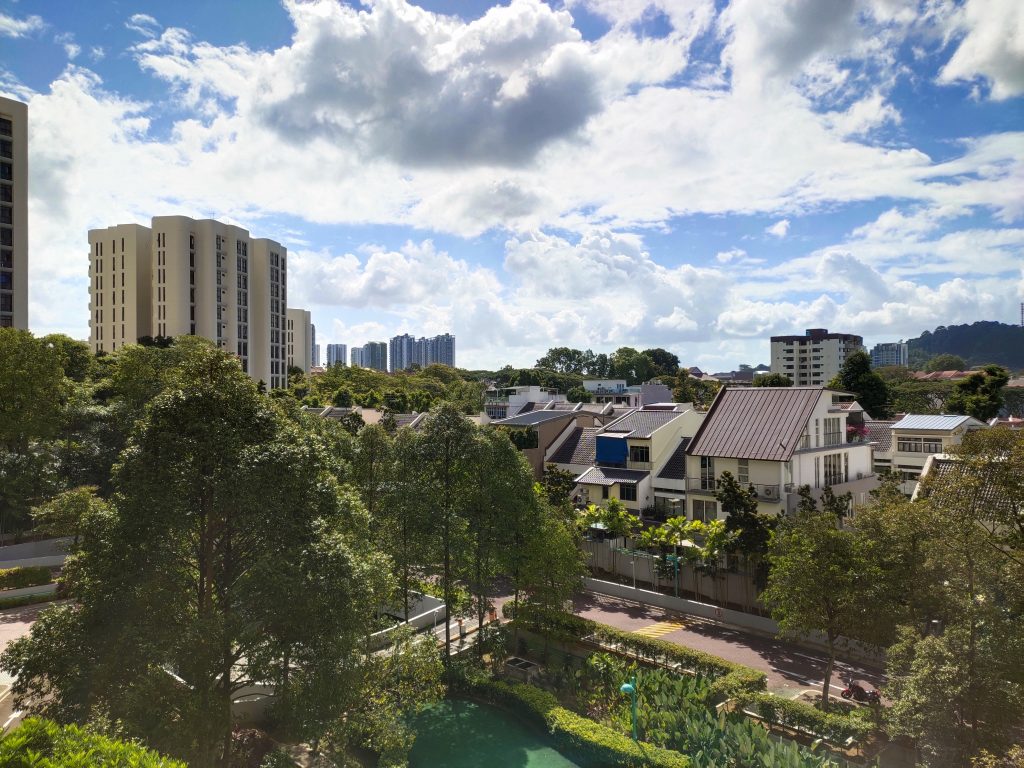 We discovered that the 2x zoom mode still makes use of the main 48MP sensor. This probably indicates a digital zoom implementation rather than an optical one. Nevertheless, picture quality still turns out pretty well because of the high pixel count at 48MP.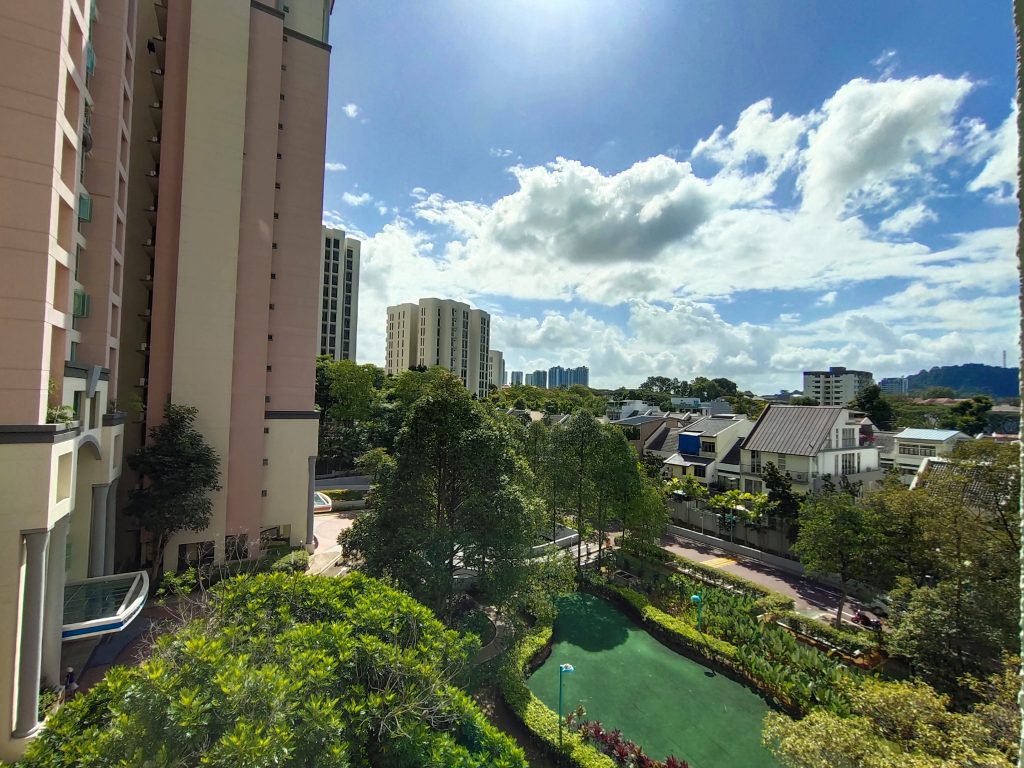 The wide-angle mode provides a more interesting perspective, allowing you to capture at 120-degrees.
While the super macro mode allows you to get really close to an object to capture fine details. The camera app recommends that you place the target at least 4cm away when taking such a shot.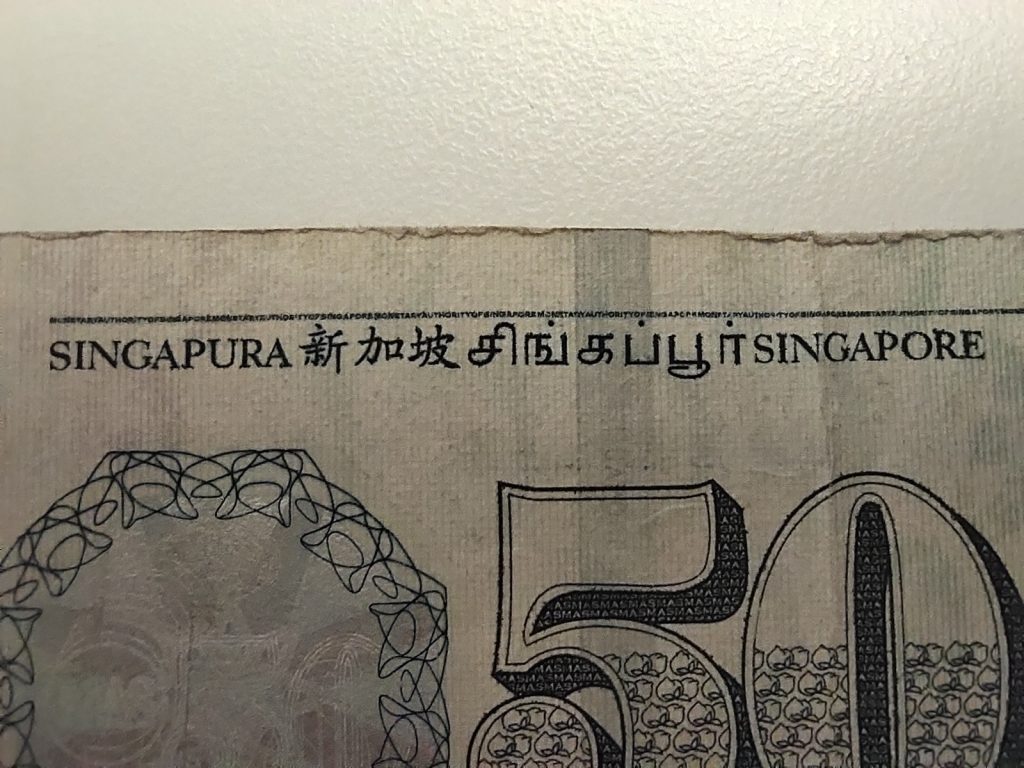 Here's an example of a Singapore 50-dollar note, which unveils a really tiny security feature at the macro level. When observing from a distance, one would just see a simple line that appears above the word "Singapura". But upon closer inspection, you actually see a fine print of repeating words when we capture using the super macro mode. Pretty impressive!
The elevating front cameras
Smartphone manufacturers are beginning to employ mechanisms to physically hide the front-facing camera(s) so that no cutout or notch will obstruct the screen. Vivo calls it the elevating front camera which simply extends out whenever you activate the selfie camera.
This mechanical pop-up is also protected by a smart drop-detection feature which will automatically retract the camera when a fall is detected.
The front camera also sports both a 32MP main camera along with an 8MP wide-angle camera capable of capturing at 105-degrees. This makes it great for large group selfies.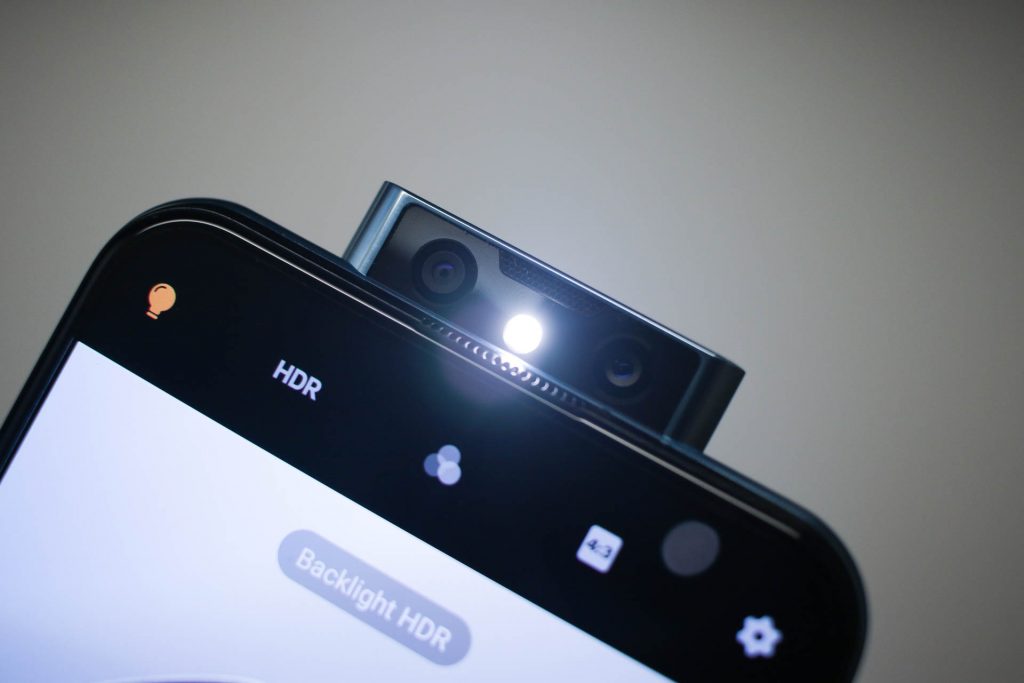 Capturing selfies at night is also an improved experience with the use of a front-facing LED to light up the scene.
Dedicated Google Assistant button
The Vivo V17 Pro also features a dedicated assistant button on the left side of the phone. This is in addition to the usual lock button and volume rocker which is located on the right side of the phone.
Pressing it will provide you with quick access to the Google Assistant, allowing you to easily ask questions or tell it to do things with just your voice.
What we disliked ??
Face Beauty
To be fair, this is a pretty subjective opinion. The V17 Pro camera app includes a Face Beauty feature which beautifies faces in Portrait mode. We found it a bit too drastic to the point where I almost could not recognise myself.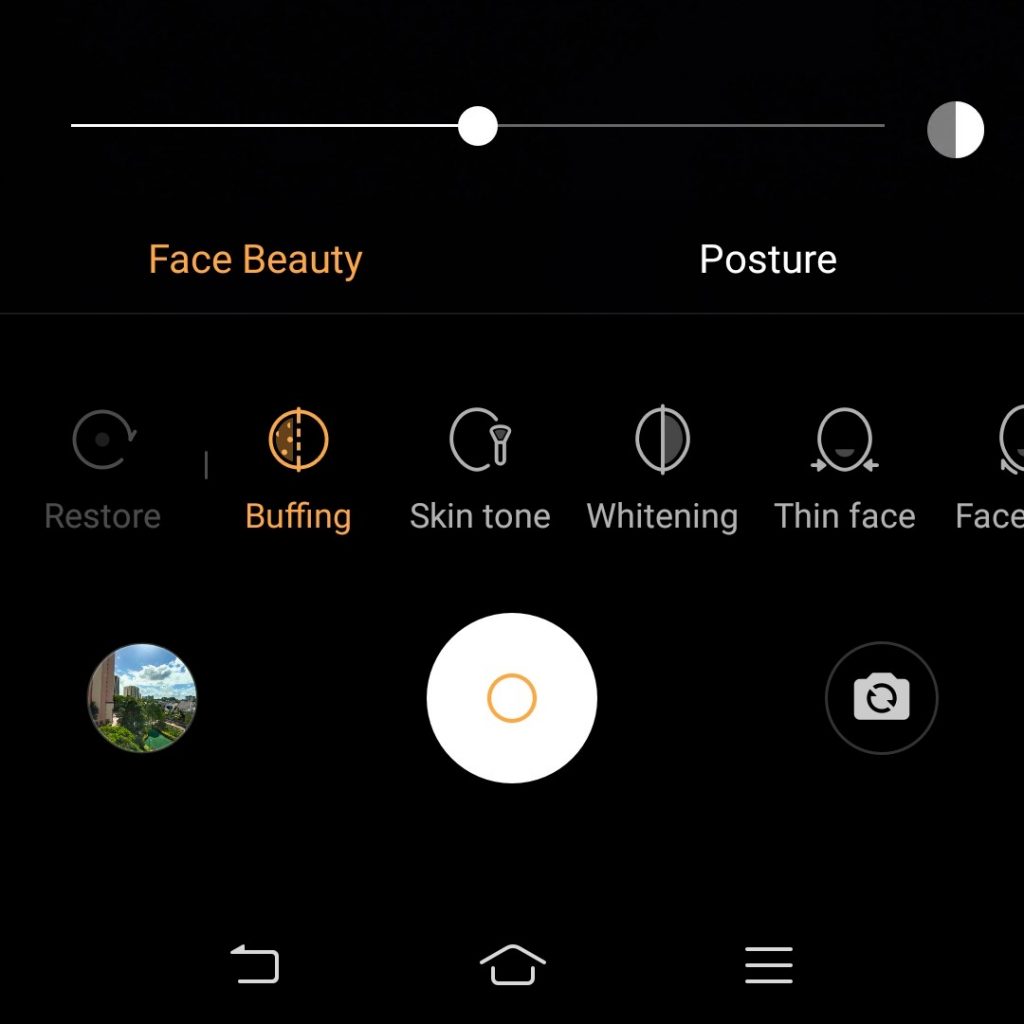 There are options to turn off some of the buffing, face reshaping or even jaw filters but there still seems to be some effects persistent in the background.
Nevertheless, the ability to enhance your facial features may be liked by some users, making this a plus point.
Availability & Pricing
The Vivo V17 Pro is now available in Singapore starting at $599 (without contract) at authorized retailers (i.e Best Denki, Challenger, Courts), Lazada and Vivo's concept store at Causeway Point. Consumers can also purchase the V17 Pro from major telcos including M1, Singtel and StarHub.