Google has officially unveiled the Google Pixel 4 during the Made by Google event in New York City held on 16 October 2019 after months of leaks appearing online. It generated so much hype online that consumers including ourselves had huge expectations of what Google might be offering. But now that we have the phone with us, does the Pixel 4 live up to these expectations?
Looking back at the Google Pixel 3 that was launched last year, it gained a great reputation of having one of the best smartphone cameras of 2018 – we even nicknamed it the King of all Androids showcasing what an ideal Android smartphone should be like. It was the year that Night Sight was first featured as well as the ultra wide-angle selfies. Safe to say, many people were properly intrigued by this smartphone from Google.
What's new in Pixel 4?
Google has once again added a whole new bunch of features into its new Pixel phone. But at the same time, it had to forgo some key features that many users were looking forward to having, such as the ultra wide-angle lens in the front or rear camera. We also bid goodbye to the fingerprint sensor in place of face unlock.
In this article, we plan to go through some of the pros and cons of these new features and how they might affect your experience on the new Pixel 4.
Motion Sense
The Google Pixel 4 is the first smartphone to have a radar sensor built into the phone. Nope, it's not the kind of radar that can scan the oceans or skies but it's a new dimension of control that Google foresees people using.
Under the code name of Project Soli, Google has been hard at work since 2015 to miniaturise a radar sensor that is able to fit into a smartphone to sense your hand gestures, allowing you to control your phone without ever touching it. You can see a short video that Google released showcasing the many possibilities of hand gesture control.
Some people might call it a gimmick but we beg to differ. We had a go with Motion Sense on our review unit of the Pixel 4 XL and although it may not work a 100% of the time, there's definitely some potential to it.
Only two gestures supported at this time
At the moment, there are only 2 gestures available – swiping left or right. Google has mentioned that they are still continuing to develop it to sense more gestures and get them released along the way.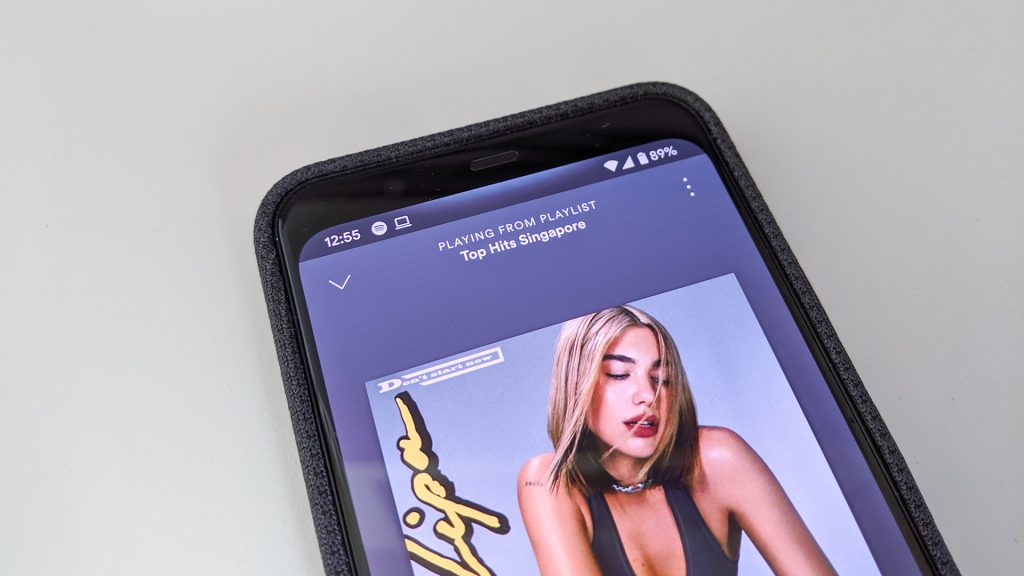 Whenever Motion Sense is available, a white glowing bar appears at the top of the screen. This indicates that the phone is actively watching for gestures.
The 2 gestures allow you to perform simple tasks like skipping to the next or previous track when you're listening to music. It even works when the screen is off! It works about 80% of the time whenever we attempt to navigate the music track and you ought to give it a few tries before you know what sort of movement actually gets it to work. Many reviewers have also pointed out that it would have been better if Google provided some sort of feedback on how to do it better.
What we think Motion Sense is great for is when you receive incoming calls. In situations where you're cooking or your hands are dirty, a simple swipe can answer or dismiss an incoming call. Additionally, when the alarm on your phone goes off and your hand approaches the device, the phone gradually quietens down. Swiping across the phone will help to snooze the alarm. We thought that was a pretty neat feature as it feels as though your phone can sense you and it's being polite! This is the part of Motion Sense that works way better, at almost 90% of the time we use it.
Face Unlock
The Pixel 4 now uses face unlock instead of a fingerprint sensor for authentication and it's really fast – possibly faster than the iPhone 11! That's thanks to Motion Sense which readies up the infrared projector just as your hand approaches the phone. In comparison, the iPhone 11 makes use of the accelerometer to detect movement and only fires up Face ID after the phone has been moved.
Google was also quick to emphasise that its face unlock meets banking standards. It uses a depth map of your face which cannot be easily faked by using a picture of the owner. Unfortunately, it will still unlock the phone even if your eyes are closed which may not be too secure. Google has then mentioned that it will be issuing a software update to include eye detection in the coming months.
Improved Camera
The camera on the Pixel 4 has now been improved with new features like Live HDR+, dual exposure controls and a new function in Night Sight called Astrophotography mode. It is also the first time that Google has added a 2x telephoto lens for better portraits. It stopped short of adding an ultra wide-angle camera in both the front and rear setup.
Dual Exposure Control
We especially loved the new dual exposure controls as you now get full control of the overall brightness of the image as well as shadows. These controls are also performed live so you can easily get an idea of how your picture will turn out instantly.
Astrophotography
The Astrophotography mode makes the Pixel 4 one of the world's first smartphones that can capture breathtaking images of the night sky. With an estimated exposure time of 4-minutes, it is able to capture stars, planets and even galaxies as claimed by Google. Most likely, this would not work in Singapore and every other dense city in general due to light pollution. But we would expect you to get great results if you're bringing the Pixel 4 along to your next holiday trip overseas! Just remember to bring along a smartphone tripod for the best results.
Slightly larger battery capacity
On paper, the battery capacity on Pixel smartphones is not exactly huge when you compare it to other similarly tiered phones in the market. It also boils down into how the OS of the smartphone can efficiently consume power while offering the same performance.
| | |
| --- | --- |
| | Battery Capacity |
| Pixel 3 (2018) | 2,915mAh |
| Pixel 3 XL (2018) | 3,430mAh |
| Pixel 4 | 2,800mAh |
| Pixel 4 XL | 3,700mAh |
Our review unit of the Pixel 4 XL lasted just enough for a full day of use, accumulating about 5 hours of screen on time at best. This is mostly thanks in part to Motion Sense, where the display or face unlock sensor only gets activated when you are nearby.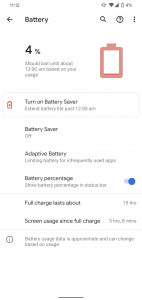 Here's why the Pixel 4 still feels a little underwhelming
Despite all the hype surrounding the new features on the Google Pixel 4, we honestly felt a little underwhelmed in a few areas of the smartphone.
Too quick to kill the fingerprint sensor
Google's move to remove the fingerprint sensor was done too early in our opinion. Virtually every app in the market right now has not moved over from the older Fingerprint API to the newer Biometrics API which supports face unlock. Banking apps especially, now require us to type in our password every single time before a cashless payment and we found that to be such a hassle.
Perhaps Google should have prepared the Android OS early on to be ready for face unlock before permanently killing the fingerprint sensor. On the bright side, this issue should be resolved over time as developers update their apps to support the new Biometrics API.
Where's the wide-angle camera?
While wide-angle can be fun we think telephoto is more important.Marc Levoy, Computational Photography Lead, Google
We are not too sure everyone can share the same sentiment as the above statement. The Pixel 3 featured a dual front-facing camera – a normal lens and an ultra wide-angle lens. The ultra wide-angle lens allowed family and friends to easily take large group selfies and was something we found ourselves using the most often on our Pixel 3 XL review unit.
Fortunately, the front-facing camera on the Pixel 4 can capture at a 90° angle which is slightly wider than the normal selfie lens on the Pixel 3 which only capture at 75°. For comparison, the ultra wide-angle lens on Pixel 3 reached up to 107°.
Pricing & Availability
You can now get hold of both the Google Pixel 4 and Pixel 4 XL in Singapore from the Google Store, Challenger, COURTS and Starhub.
Pixel 4: from S$1,119
Pixel 4 XL: from S$1,319
Colour options: Just Black, Clearly White and Oh So Orange (limited edition)
Storage options: 64GB, 128GB