Picture this: You're motivated to start a new fitness routine at the beginning of the year to keep yourself healthy. But you never seem to know if you're doing the exercises right or even find that motivation to continue. If that sounds like your current experience, perhaps a smartwatch that specialises in fitness tracking could help you out.
Fitbit was kind enough to send us one of their smartwatches – The Fitbit Versa Special Edition that is in a Graphite Case with a Woven Charcoal Band. In this review, we will be writing down our thoughts on the Versa after using it for the past few weeks.
Design
Some may say that the Fitbit Versa shares a similar design language with the Apple Watch which is quite true when you view it from far. Upon closer inspection, you'll see that it is slightly different due to its chamfered edges and the button placements. The 3 navigational buttons on both sides of the watch face are tactile to the touch and allow you to easily navigate through menus or start/stop workouts.
Interchangeable Bands
The special edition comes with an additional woven band on top of the classic bands that are found in the original Fitbit Versa. The bands are easily interchangeable just by sliding the pin and inserting the band at an angle. The best part about the special edition is that you can always choose to swap it to the rubber-style band depending on the occasion. Not forgetting that it also includes 2 sizes, a small and a large size band for both rubber-style and woven-style.
As such, the Fitbit Versa can virtually be worn by any gender due to all-inclusive design. Simply pick a version of the Versa that best fits your style and you are good to go!
SmartTrack™
We particularly enjoyed the fact that the Fitbit Versa can automatically track your workouts without you having to manually start them. This is triggered when the smartwatch senses an elevated heart rate after 10 minutes and automatically starts logging your exercise. If you would like to get more fitness-accurate tracking, you can choose between a wide range of exercises to begin: run, bike, swim, treadmill, weights, interval timer and workout.
Coach
Another feature that caught our attention was Coach. It acts just like your very own personal coach by helping you time and instructs you on your next move. These include 10-Minute Abs, 7-Minute Workout and Warm It Up. We found them especially useful if you are exercising alone or just unsure of how to get started on your new fitness routine.
Phone's GPS
Unfortunately, the Fitbit Versa does not include a dedicated GPS sensor in-built. That also explains why the Versa is at a much lower price point compared to the higher end Fitbit Ionic which comes with the GPS sensor built in. With that in mind, you can still carry out your exercises and the Versa can still calculate the timing and distance of your run using some clever techniques. You can still track the entire route of your run by making use of your smartphone's GPS sensor. Just remember to have it paired.
Music
Since the Versa uses Bluetooth to pair up with your smartphone, the Bluetooth support means you will be able to pair a Bluetooth headset of your choice directly to the watch. Simply head into the settings menu of the smartwatch and to get it paired up for the first time.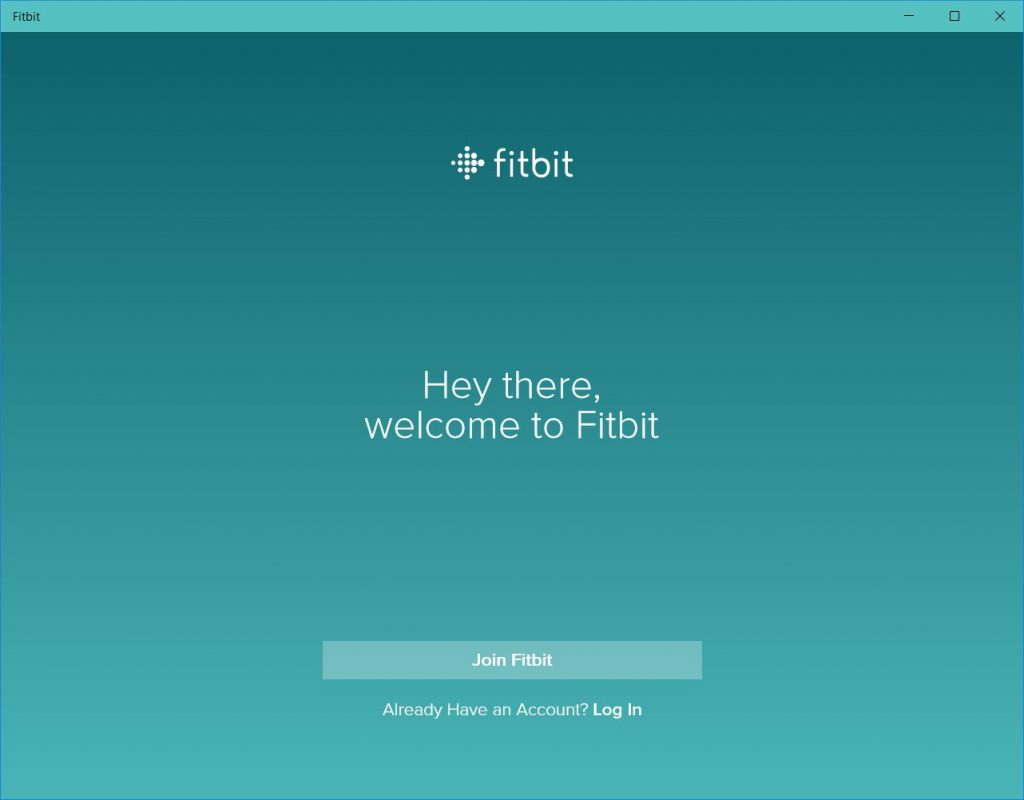 This means that music is stored locally on the watch's storage, so you won't have to bring your smartphone out with you when you're exercising. You can either choose between loading your own music files or make use of the Deezer app. Unfortunately, Spotify is not supported so this may leave many users without a choice but to join Deezer. If not, head over to www.fitbit.com/sg/setup and click on the device you are using. On Windows, we were able to manually load MP3 files using the Fitbit Windows App. To be honest, it can be quite a hassle having to load new tracks into the Versa every now and then.
Other features
Notifications
Owning a Fitbit also gives you the power of a smartwatch. For both Android and iPhone users, you may opt to have notifications displayed on your watch. This way, you won't have to take your phone out in meetings to read messages or emails. For Android users, you also have the option to make quick replies on your watch. This quick reply feature, unfortunately, is not available for iPhone users.
Fitbit Pay
The Fitbit Versa also includes an NFC chip which we thought further enhanced the experience for users. When you are out exercising, you would want to bring as little things as you can with you. Making use of the Fitbit wallet, we just had to add our credit cards using the Fitbit app and we can make use of cashless payments all around Singapore. However, do take note that there are only a few banks officially supported at the moment – OCBC and UOB bank cards. More details at this link: www.fitbit.com/fitbit-pay/banks.
Battery and Charging
Battery life on the Versa has been fairly decent providing at least 4 days of usage in our testing. We were able to even last 5 days on a single charge by using it only for notifications. Having a smartwatch that you don't have to charge constantly is important as it can be inconvenient having to charge it every time.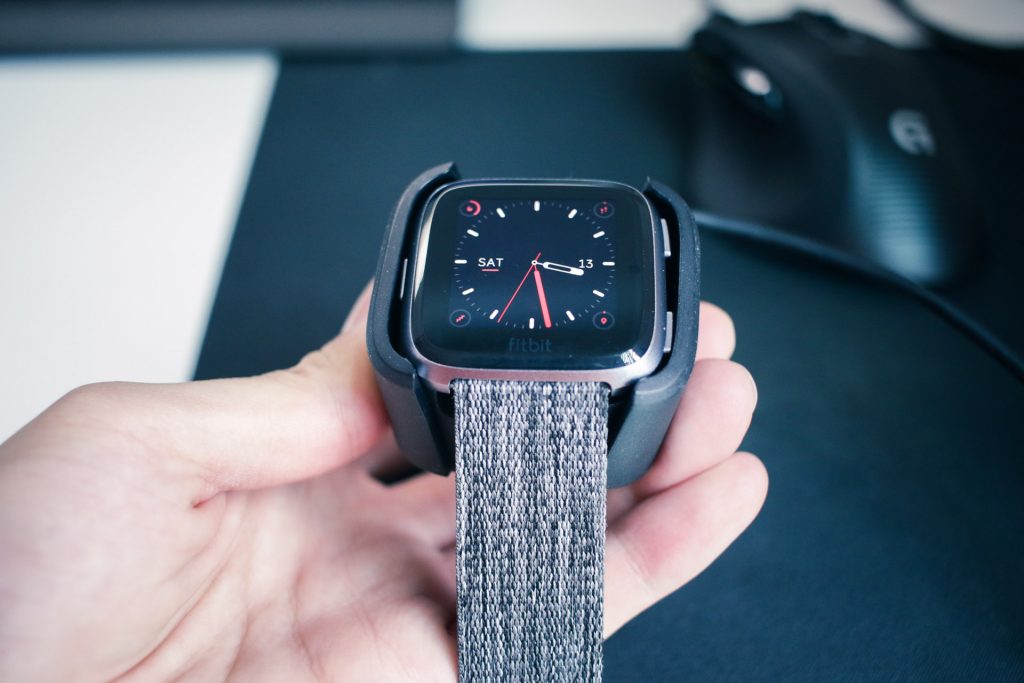 One thing we would like to point out is the charging stand for the Versa. It requires you to squeeze the base with one hand while inserting the watch flat down with the other hand. This action takes a bit to get used to. Compare this to the Fitbit Ionic where a magnetic charging cable is used – we still prefer the small form factor of a simple cable for charging the Ionic. Especially so when travelling around, you wouldn't want to have to lug your mini base charger just for the Fitbit Versa.
Availability
You can choose from 3 different colour variations of the Fitbit Versa ($318):
Black Aluminium Case with Black Band
Rose-Gold Aluminium Case with Peach Band
Silver Aluminium Case with Grey Band
2 different Special Editions (S$358):
Rose-Gold Aluminium Case with Woven Lavender Band
Graphite Case with Woven Charcoal Band
Fitbit Versa (from S$318) – lazada.sg
Learn more: Fitbit
Related products
Check out our recent review on the Fitbit Ionic which comes with an inbuilt GPS sensor! Perfect for those who want a total solution to your fitness routine.