Sonos has just introduced the Sonos Arc on 7 May 2020. It is a new premium smart soundbar that brings immersive, cinema-quality sound to homes around the world.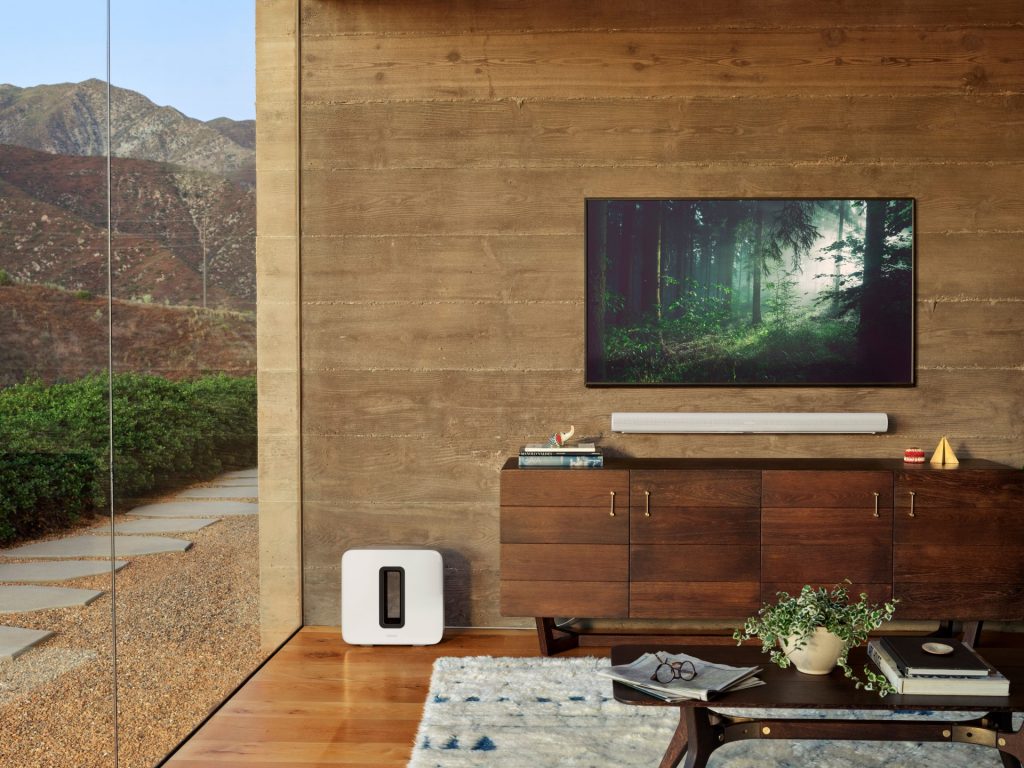 More than just a soundbar, the Sonos Arc brings brilliant sound to anything you can stream to it. It is tuned for what's playing on the TV to music. This includes listening to podcasts or the radio when the TV is off.
Home has never played a more important role in our lives and we've always been about making the home more enjoyable with great sounding products and new experiences. Arc brings the sounds of our favourite shows and artists to life like never before. Our goal is to make any room you have a television a place you can easily enjoy all of the great streaming video and music that exists today. Arc illustrates our commitment to brilliant sound and premium design, and sets a new standard for soundbars.Patrick Spence, Sonos CEO
Meet the Sonos Arc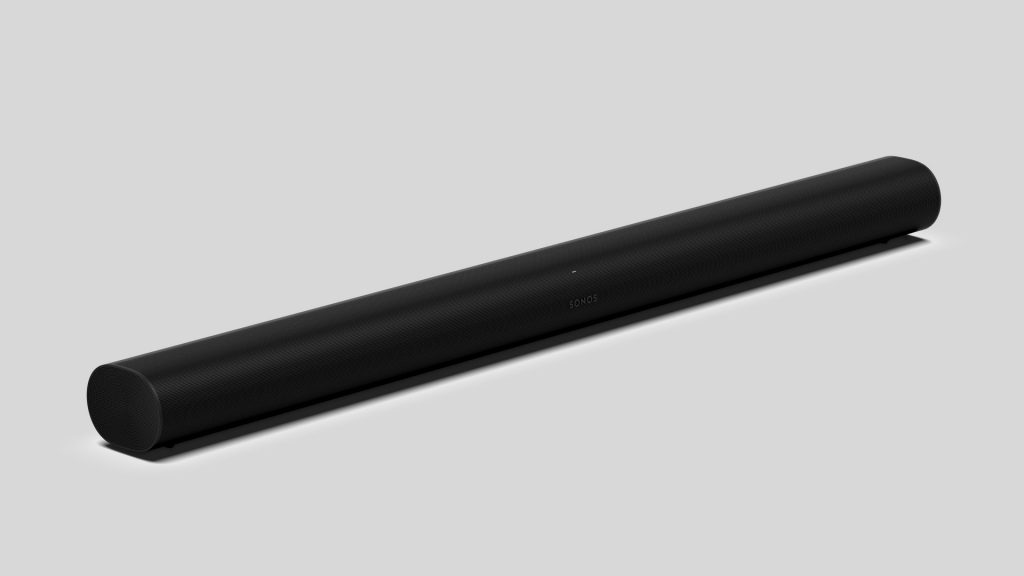 The company says the Arc is capable of delivering an ultra-wide soundstage and impressive bass. Specifically, eleven high-performance drivers, including two that are upward firing, helps to produce 3D audio in dramatic clarity, detail and depth.
Tuned in partnership with Oscar-winning mixing engineers, the Arc can even adjust its sound profile through software, based on the home theatre set-up and what's playing, whether stereo, Dolby Audio 5.1, or Dolby Atmos.
Listeners can further refine Arc's sound in the Sonos app with features including Speech Enhancement to further clarify vocals and Night Sound to temper loud explosions. An update to Sonos' Trueplay tuning technology would also allow users to adjust the Arc's acoustic profile based on the room, accounting for horizontal and vertical sound that comes with immersive sound.
Available in matte black and matte white, it features a 270-degree rounded plastic grille and a calm, seamless exterior for multi-dimensional sound that elegantly fits within the home. Set Arc in front of a standing TV or mount to the wall with a separate custom designed wall mount. A simple connection through HDMI eARC or ARC keeps set-up simple.
Built on Sonos' next generation S2 software platform, control Arc from the new Sonos app, an existing TV remote, Apple AirPlay 2, and with voice using Amazon Alexa or the Google Assistant. While Arc delivers powerful, cinematic sound on its own, adding Sonos Sub and a pair of One SL surrounds offers an even more immersive experience. Arc replaces Playbar and Playbase in the Sonos line-up.
Sonos Arc Availability
The Sonos Arc will be available in matte black and matte white starting from 10 June for S$1,499. Customers can pre-order today at trysonos.sg.
Sub (Gen 3)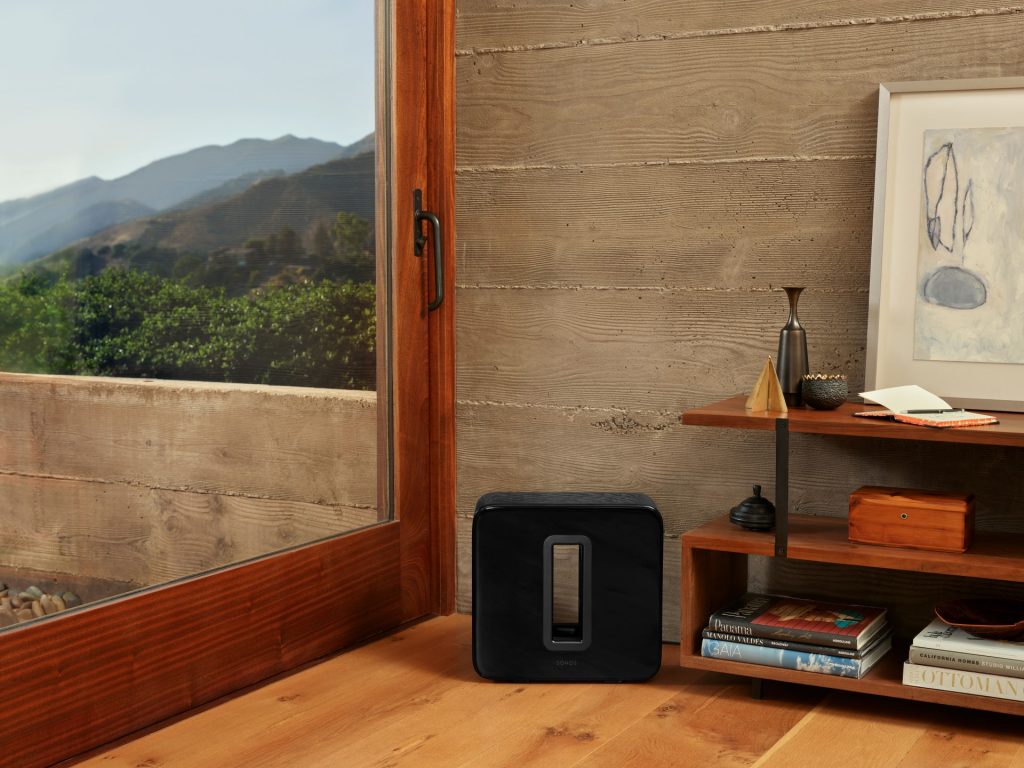 Alongside Arc, Sonos introduces two updates for premium sound in the home – Sonos Sub (Gen 3) and Sonos Five, replacing Play:5 (Gen 2), bring increased memory and faster processing power while delivering the same great sound experiences customers have come to know.
Sonos Sub has been a long-time favourite for added bass when wirelessly connected to a Sonos speaker. Sonos speakers are designed with great bass performance on their own – adding Sub optimizes the lower frequencies for even richer and more dramatic sound.
Sonos Sub (Gen 3) Availability
The new Sub brings the same iconic design and bold bass, available in both black and white. It will be available starting from 10 June for S$1,149. Customers can pre-order today at trysonos.sg.
Sonos Five
An update to Sonos' most powerful speaker for music, Sonos Five delivers the same great sound and acoustic architecture as Play:5. True to its predecessor, Sonos Five fits in any space with versatility. Use as a stand-alone speaker horizontally, or pair two Fives in the upright position for incredibly detailed stereo separation. A great choice for vinyl, use the line-in to connect to a record player for playback on Sonos.
Sonos Five Availability
An enduring design that continues to fit perfectly into any space, Sonos Five is available in black with a black grille and, for the first time, white with a white grille. Five is available on 10 July for S$799 but customers will be able to pre-order today at trysonos.sg.