If you are looking for a new laptop to level up your work-from-home productivity while placing high emphasis on security, do consider the newly released Surface Laptop 4 from Microsoft.
Available in two attractive finishes – Alcantara or metal, you can pair it up with a variety of colour options including Black and Platinum. It certainly will be an aesthetic addition to your workspace.
Alongside the laptop release, the company also included a series of accessories aimed to maximise the potential of the laptop and deliver a wholesome experience for its users for  work and even entertainment purposes.
All-rounded computing experience
Amid rising security concerns, the Surface Laptop 4 combines hardware and software solutions to keep your data safe. Out of the box, the laptop offers data retention controls and provides more authority for cloud-first device deployment and management which goes down to the firmware layer.
To ensure a cinematic experience when indulging in your favourite shows, the device integrates Dolby® Atmos™ Omnisonic speakers and the signature 3:2 PixelSense high-contrast touchscreen displays, which comes with the choice of 13.5 or 15 inches.
Available in either the 11th Gen Intel Core processors, or AMD Ryzen Mobile Processors with Radeon Graphics Microsoft Surface Edition (8 cores),  the Microsoft Surface Laptop 4 is capable of handling intensive workflows assigned to it. In the age of telecommuting, a built-in HD webcam with incredible low-light capability and a studio microphone array ensures superior call quality regardless of the surrounding environment.
Surface Headphones 2+ for Business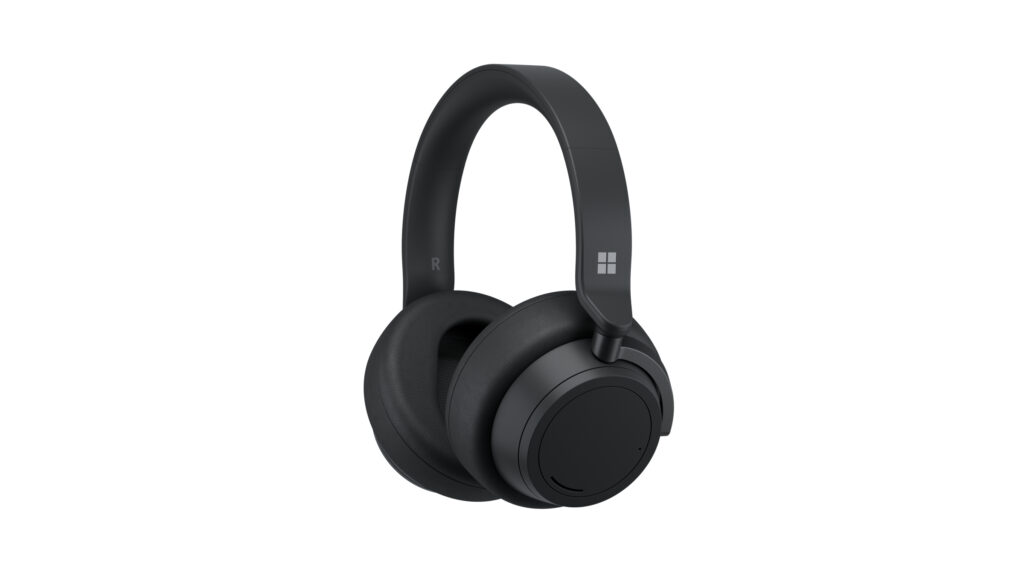 Designed to empower your telecommuting experience, this pair of headphones comes with an advanced 8-microphone system with a choice of a detachable enhanced microphone dongle, and high-fidelity sound playback for up to 18.5 hours.
Keeping in mind that it may be used for prolonged phone calls, the Surface Headphones 2+ features innovative earcup dials for increased comfort, together with 13 levels of active noise cancellation to reduce unwanted background noise.
Microsoft Modern USB & Wireless Headsets
Centred around telecommuting, users of the Microsoft Modern Headsets can join a Microsoft Team meeting or answer a phone call with a dedicated Teams button. In hybrid, shared workspace environments such as co-working spaces and homes, you can take charge of your privacy with a physical mute button and LED mute indicator.
Microsoft Modern USB-C Speaker
The powerful speaker driver produces high-quality audio to let you indulge in casual music listening and hear your colleagues clearly during meetings and calls. With portability in mind, the device comes with a small device footprint and integrated cord storage. Akin to the Microsoft headsets, this speaker comes with dual microphones and Microsoft Teams Certified controls to give you full control over your video calls.
Microsoft Modern Webcam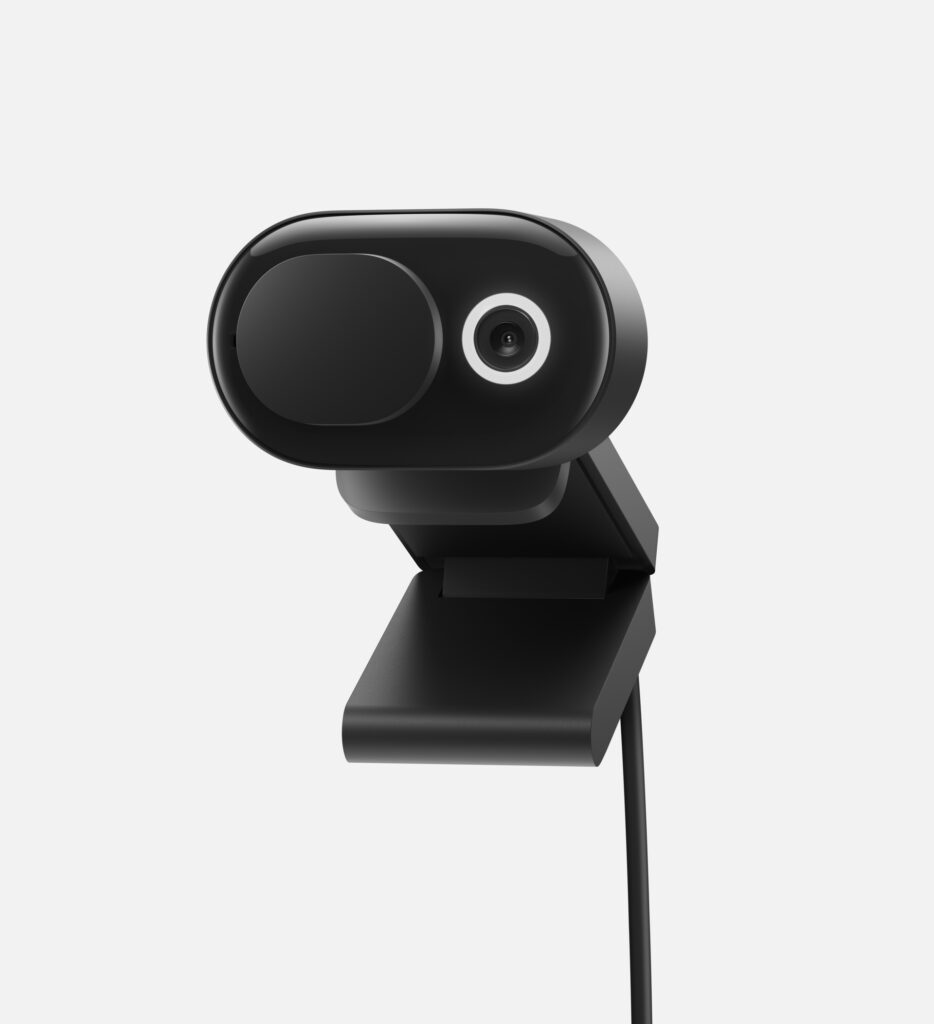 If you fancy a sharper camera than what you find on the Surface Laptop 4, the Microsoft Modern Webcam might be suited for you. The dedicated camera features a 1080p sensor with colour-brightness balance, HDR, and a 78° field of view optimized for meetings.
The webcam easily attaches to your monitor, laptop, or tripod, with an integrated privacy shutter and an LED usage indicator for maximum privacy.
Availability and Pricing
You can now preorder the Surface Laptop 4 in Singapore at a starting price of S$1,499 (for the variant with AMD Ryzen 5 CPU, 8GB RAM and 256GB SSD). Accessories other than the Surface Headphone 2+ will only be available later this year, retailing at the following prices.
Surface Laptop 4
Surface for
Consumers (in SGD)
Surface for
Business (in SGD)
Surface Laptop 4 (13.5")
AMD Ryzen5 4680U, 8GB RAM, 256GB SSD **
Intel Core i5-1145G7, 8GB RAM, 256GB SSD **
AMD Ryzen5 4680U, 16GB RAM, 256GB SSD **
Intel Core i5-1145G7, 8GB RAM, 512GB SSD **#
Intel Core i5-1145G7, 16GB RAM, 512GB SSD **#
Intel Core i7-1185G7, 16GB RAM, 256GB SSD #
AMD Ryzen7 4980U, 16GB RAM, 512GB SSD #
Intel Core i7-1185G7, 16GB RAM, 512GB SSD **#
$1,499
N/A
$1,799
$1,899
$2,249
N/A
N/A
$2,499
$1,638
$1,788
$1,938
$2,038
$2,388
$2,388
$2,488
$2,638
Surface Laptop 4 (15")
AMD Ryzen7 4980U, 8GB RAM, 256GB SSD *
AMD Ryzen7 4980U, 8GB RAM, 512GB SSD *#
Intel Core i7-1185G7, 8GB RAM, 256GB SSD *
Intel Core i7-1185G7, 16GB RAM, 256GB SSD *#
Intel Core i7-1185G7, 8GB RAM, 512GB SSD *#
AMD Ryzen7 4980U, 16GB RAM, 512GB SSD #
Intel Core i7-1185G7, 16GB RAM, 512GB SSD *#
$1,949
$2,199
N/A
N/A
N/A
$2,399
$2,599
$2,088
N/A
$2,238
$2,538
$2,538
$2,588
$2,738
** Platinum magnesium with Alcantara® palm rest
* Platinum magnesium with metal palm rest
# Matte Black magnesium with metal palm rest
Accompanying Accessories
Accessories
Suggested Retail Price (in SGD)
Surface Headphones 2+ for Business
$458
Microsoft Modern USB Headset
(Available in Black and Classic Platinum only)
Microsoft Modern Wireless Headset
(Available in Black and Classic Platinum only)
$78
$149
Microsoft Modern USB-C Speaker
$149
Microsoft Modern Webcam
$109