Singapore, 10 Oct 2018 – Google has just announced that it will be bringing the Google Pixel 3 and 3 XL to Singapore from 1 November 2018.
It will be sold through telcos such as Singtel and Starhub including Google's online store store.google.com.
What's New
The biggest improvement is definitely the camera. A new Top Shot feature will now allow users to pick out the best picture in the event where someone blinked or shake the camera. The Super Res Zoom also captures multiple shots and combine them into a final photo so that pictures will be sharper without the need for optical zoom. A Photobooth mode will automatically snap selfies when you smile and pose for the camera without having to manually press that shutter button. Not forgetting the new Night Sight mode which strives to perform much better in low-light conditions compared to other smartphones (Google compared it with the iPhone XS).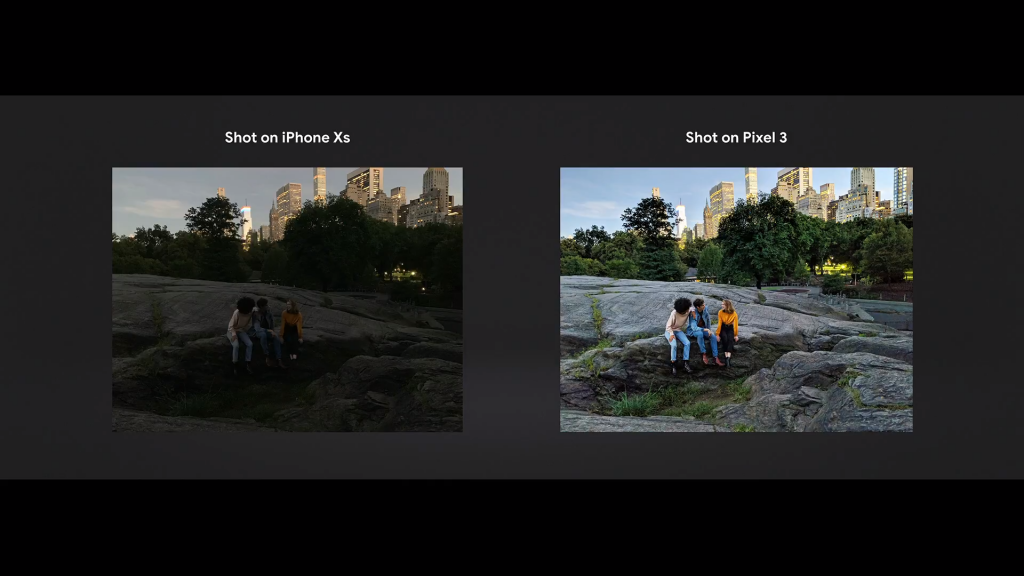 Wireless charging is back as well with the optional Google Pixel Stand. When docked, the phone can display information from the Google Assistant and even act as a live photo frame.
Google also introduced an interesting way of dealing with spam calls with a feature called Call Screen. If you ever suspect an unknown number being a spam call, just press a button to let the phone take care of it for you. It will also display a transcript of the call in real-time!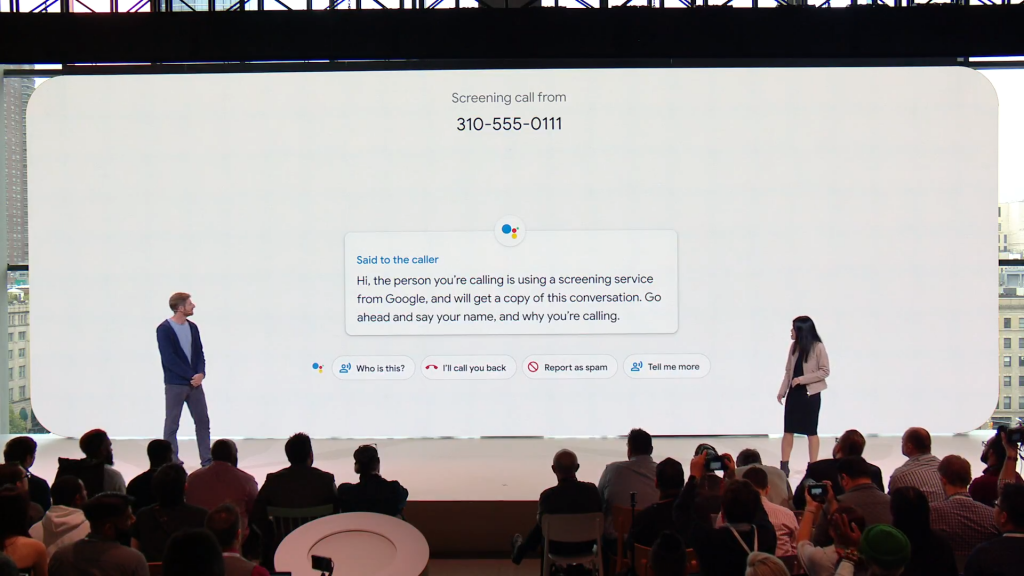 Pricing
Pixel 3 (5.5″): S$1,249 (64GB) and S$1,349 (128GB)
Pixel 3 XL (6.3″): S$1,399 (64GB) and S$1,549 (128GB)
The Google Pixel 3 and 3 XL comes in three colours: Clearly White, Just Black and Not Pink.
Pre-order
You can now pre-order your very own Pixel from the Google online store at store.google.com/product/pixel_3.