If you missed the live stream of the Made by Google event 2018, we got you covered! It was an intense 1 hour keynote with a total of 3 new products being introduced into the Pixel family – Google Pixel Slate, Home Hub and the Pixel 3.
Google Pixel Slate
Google Pixel Slate is Google's next attempt at how a tablet should be – a powerful one. Google claims it has a colour-accurate screen with loud and clear dual front-facing speakers. It runs chromeOS which is definitely a more productive operating system compared to Android which was used on tablets previously. You would also be able to run both Chrome apps as well as Android apps found in the Google Play Store.
You also have the option of purchasing a separate keyboard which snaps onto the Pixel Slate with magnets providing you with a better typing experience. Not forgetting the support of Pixelbook Pen as well.
The Pixel Slate sports a 12.3″ display with a resolution of 2000 x 3000 pixels. Both front-facing and rear cameras at features an 8MP sensor with f/1.9 and f/1.8 aperture respectively. You can get storage options from 32GB, 64GB, 128GB or 256GB. Google has mentioned that the Pixel Slate will not be available in Singapore.
Google Home Hub
If the Google Home and Home Mini hasn't convinced you enough, have a look at the Google Home Hub. This latest edition strives to be your all-in-one dashboard that can display all sorts of information – from the status of all your smart devices in your home to even showing a video feed of your smart doorbell. This includes all present features that are available on the current Google Homes but with a screen to visually represent them.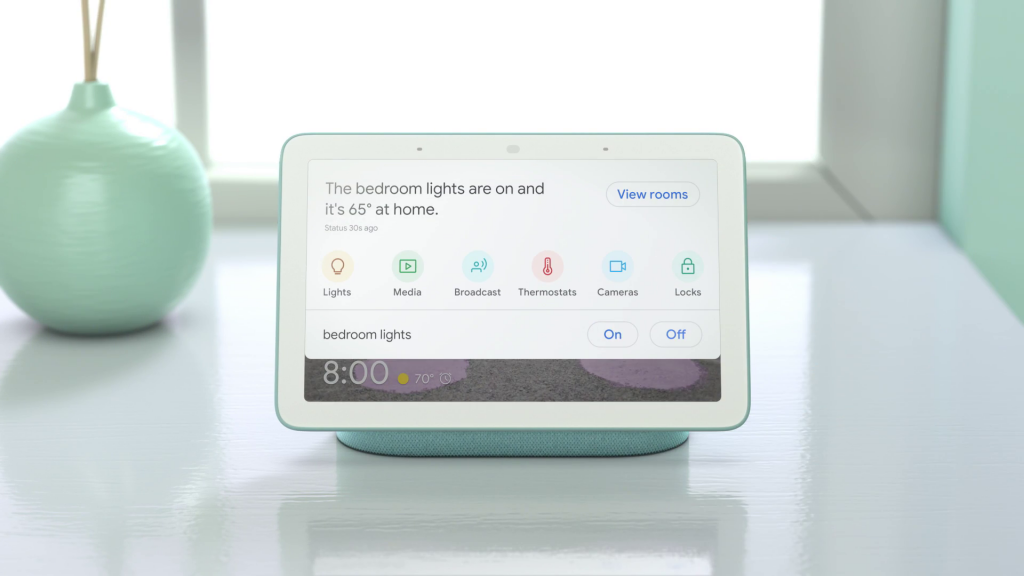 The screen will also automatically adjust brightness and colour temperature based on the ambient light using the dedicated sensors located on the top. Google also mentioned that it purposely did not include a camera on the Home Hub because they wanted users to be comfortable placing them in bedrooms.
The Google Home Hub comes in four colours: Green (Aqua), Pink (Sand), Dark Grey (Charcoal), and White (Chalk).  Google has mentioned that the Home Hub will not be available in Singapore.
Google Pixel 3
The long awaited and heavily leaked Google Pixel 3 and Pixel 3 XL was finally announced. The biggest improvement is definitely the camera. A new Top Shot feature will now allow users to pick out the best picture in the event where someone blinked or shake the camera. The Super Res Zoom also captures multiple shots and combine them into a final photo so that pictures will be sharper without the need for optical zoom. A Photobooth mode will automatically snap selfies when you smile and pose for the camera without having to manually press that shutter button. Not forgetting the new Night Shot mode which strives to perform much better in low-light conditions compared to other smartphones (Google compared it with the iPhone XS).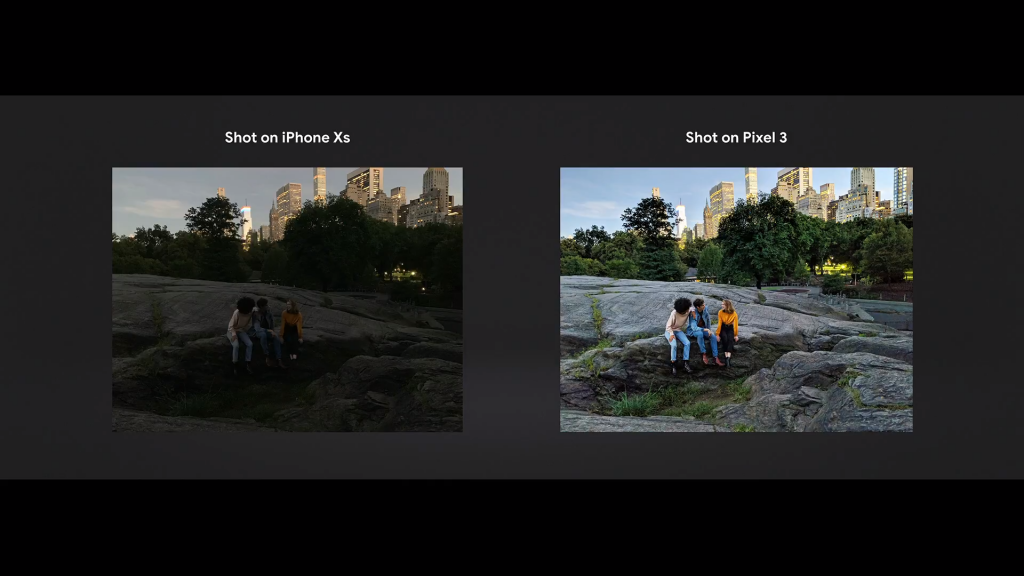 Wireless charging is back as well with the optional Google Pixel Stand. When docked, the phone can display information from the Google Assistant and even act as a live photo frame.
Google also introduced an interesting way of dealing with spam calls with a feature called Call Screen. If you ever suspect an unknown number being a spam call, just press a button to let the phone take care of it for you. It will also display a transcript of the call in real-time!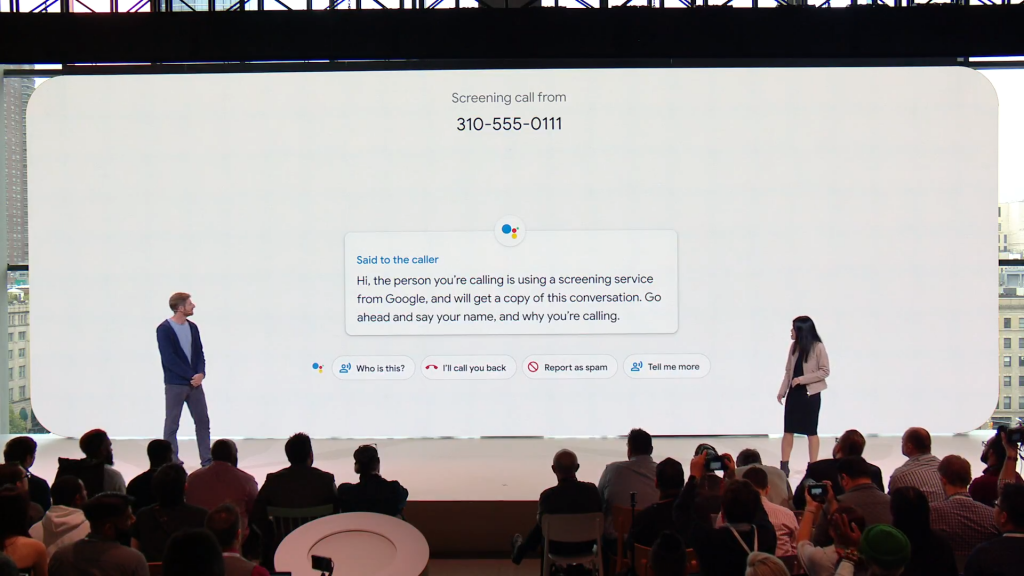 The Google Pixel 3 and 3 XL comes in three colours: Clearly White, Just Black and Not Pink. It will be available in Singapore from 1 November 2018.