As more people are starting to travel or explore attractions around the island on bicycles, Google Maps has unveiled its new cycling navigation feature – making Singapore the first Southeast Asian country to receive such a feature.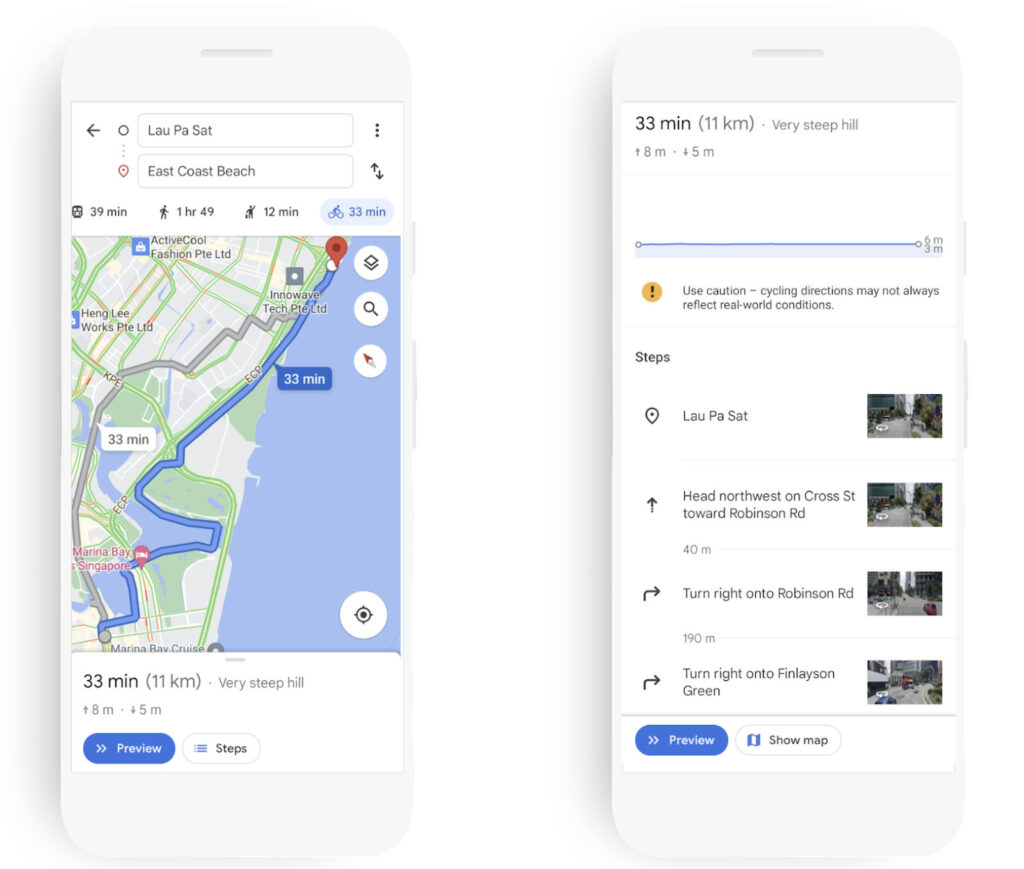 Just like navigation in other forms of transport, the said feature comes with step-by-step cycling directions to guide riders around the country. It is now available on Google Maps for both desktop and smartphones (Android/iOS).
In collaboration with the Land Transport Authority (LTA) and National Parks Board (NParks), and around 500km of data provided, users can expect 6,800km of cycling trails and biking directions. This includes an island-wide network of park connectors, dedicated cycling paths and recommended bicycle-friendly roads that will help boost the safety of riders.
For a better riding experience, cyclists can explore different cycling routes, track their trip progress with turn-by-turn navigation, receive real-time ETA updates, and find out the elevation of the route to stay focused on the road.
In Singapore we've seen a huge spike in searches on Google for cycling routes, with a jump of 75% from 2020, and an increase of 400% from 2019, so it's clear that Singaporeans are keen to get on their bikesMs Cordula Oertel, Head of Geo Panerships, South East Asia, Google
Demo
Convenient remote working with Google Workspace
In the earlier half of this year, Google Workspace (previously G Suite) was made available for everyone. The program promises added convenience for individuals and collaboration between team members amid the remote-working era. Read this article to find out how it can level up your productivity.