It has been 3 years since Adobe has brought Adobe XD out of beta and there are many new exciting dimensions to explore. These new updates can bring your designs to life and help your team move faster.
Limitless Innovative Creations with 3D Transforms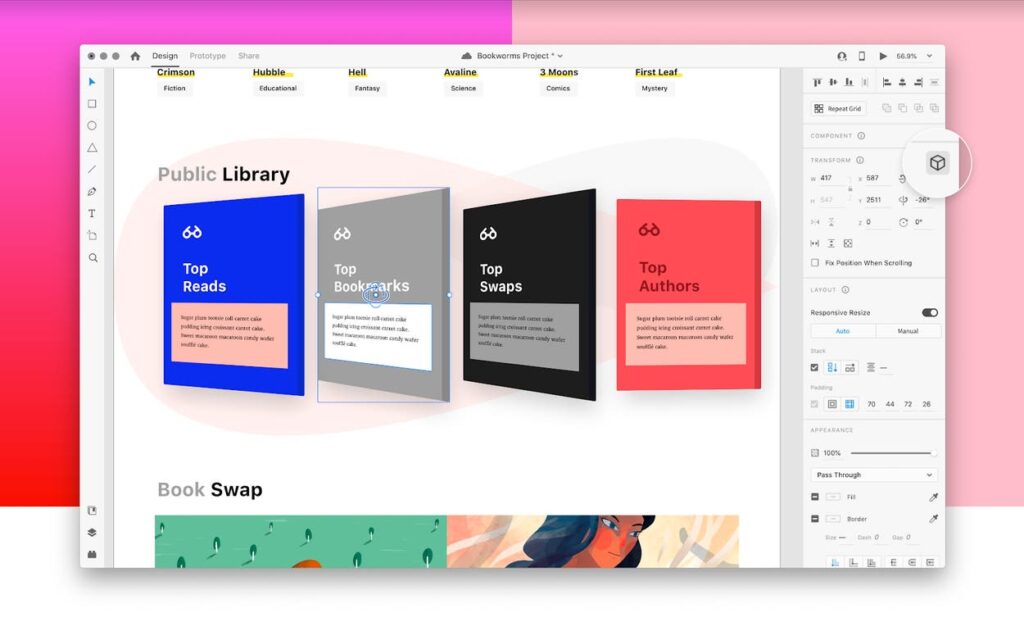 The world of digital experiences is ever evolving. We are becoming more familiar with these new types of experiences such as augmented and virtual reality. Yet, the tools we use to design these experiences are limited to flat, 2D design styles.
With 3D Transforms, we can now move and rotate objects forwards, backwards and across planes to bring depth and perspective into our designs. This can create a whole new level of user experience.
3D Transforms can be applied in multiple different ways to elevate your design. Overlay UI elements in physical spaces to design augmented reality experiences. Flip and rotate objects for playful interactions and animations. Stack objects in-depth to create layered effects. Tilt and turn designs and showcase mock-ups in perspective. You can even apply 3D Transforms to shapes, text, or groups – sky's the limit. Watch this video to get a small taste on what you can achieve with 3D Transforms.
It is a powerful tool, yet it is simple and convenient to use. Simple, select an object and enable 3D Transforms in the Properties Inspector and you can view the new control on your canvas.
Design and Collaborate with Creative Cloud Libraries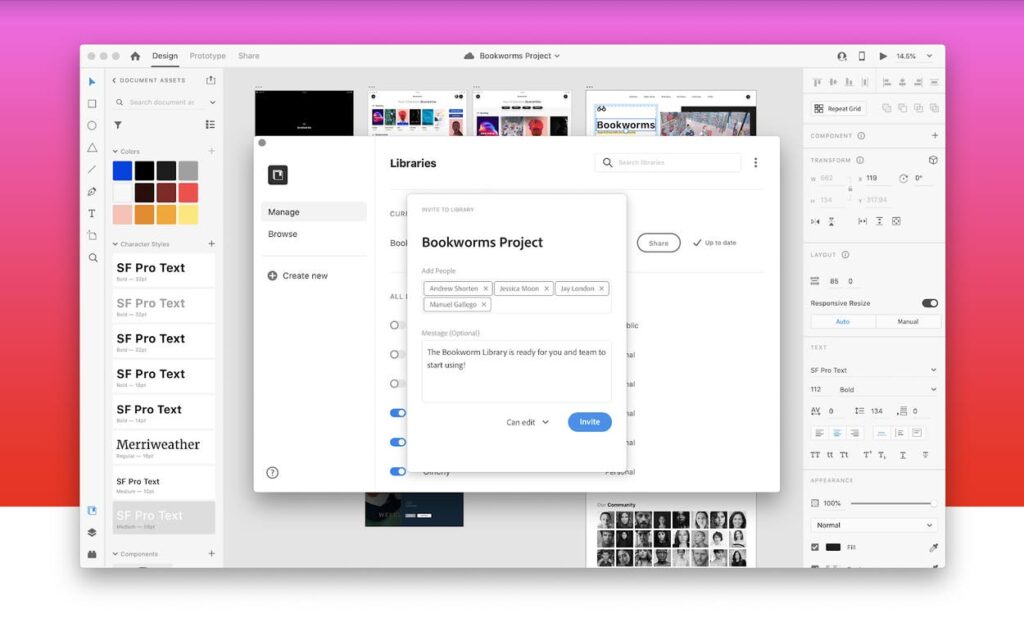 In a design team scale, it is important to stay connected and aligned. With Creative Cloud Libraries, your team can create and share design systems. With Libraries, you can easily publish your design system with a single click and invite your team to contribute and work together.
You can easily control the access of your Library and manage updates across the systems. Working together involves working with different tools for different workflows. Libraries allows easy access for your other assets across other Creative Cloud applications like Photoshop, Illustrator and InDesign. Libraries empowers you to build a creative system that seamlessly integrates workflow across different tools.
Bridging the gap between designers and developers with extension for Microsoft Visual Studio Code
For any design system to succeed, it has to be created, maintained and adopted by both designers and developers. Oftentimes, developers use multiple tools and have to leave them to use the system.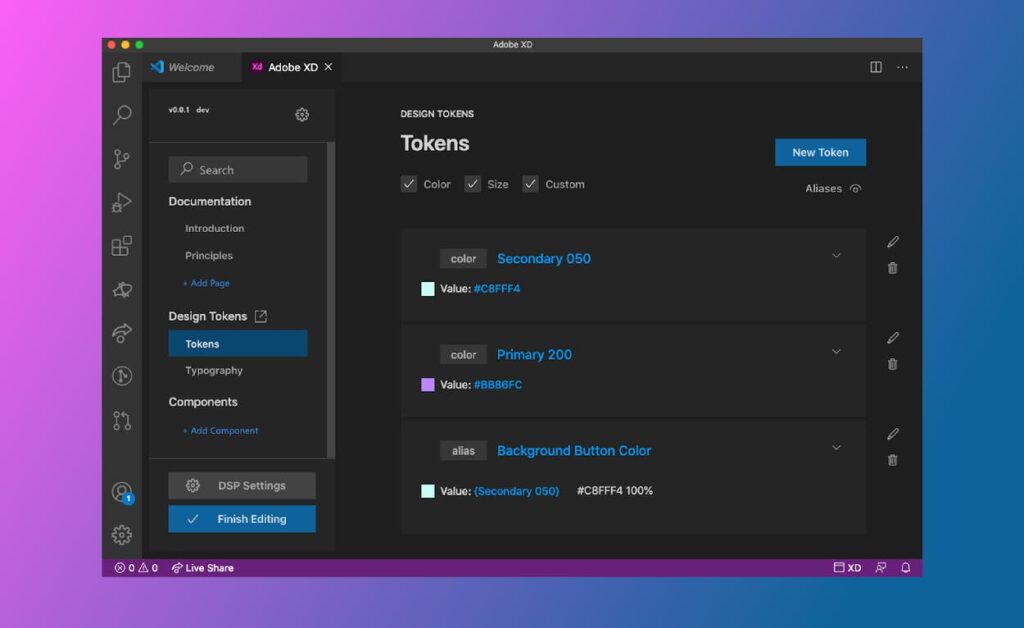 Adobe XD extension for Microsoft Visual Studio Code provides a solution for developers to work with a design system without ever leaving their editor.
Powered by Creative Cloud Libraries, developers can create design tokens in seconds and compile them to multiple platforms such as web, iOS, Android, and Flutter. While coding, they can quickly access any relevant documentation and code snippets.
More Features to be Discovered
Collaborate with your team in real-time with Coediting. Invite other people to edit design documents with you and view the latest versions while working together in real-time.

Nearly 275 Plugins and Integration. Allows for easy connection to other apps and tools in your team's workflow, such as Zoom, Wrike, Miro, UserZoom Go, Marpipe, and Maze, and Microsoft Teams and Confluence.

Automatically resize text layers with Auto Height Text. Auto Height Text Boxes grows and shrink in height based on the amount of text. Combined with Stacks, you can design layouts that accommodate different lengths of content while maintaining spacing between objects in a layout. Find out more here:

https://video.tv.adobe.com/v/41290t1/?captions=eng&hidetitle=true

Create more flexible components with Nested Components.

Support for Component States in Design Specs.