The Fresco team has been working relentlessly to provide us with the new state-of-the-art features that are now within our reach. Not only have they made it more convenient for design teams to work on-the-go, but they have also enabled us to bring our designs to life.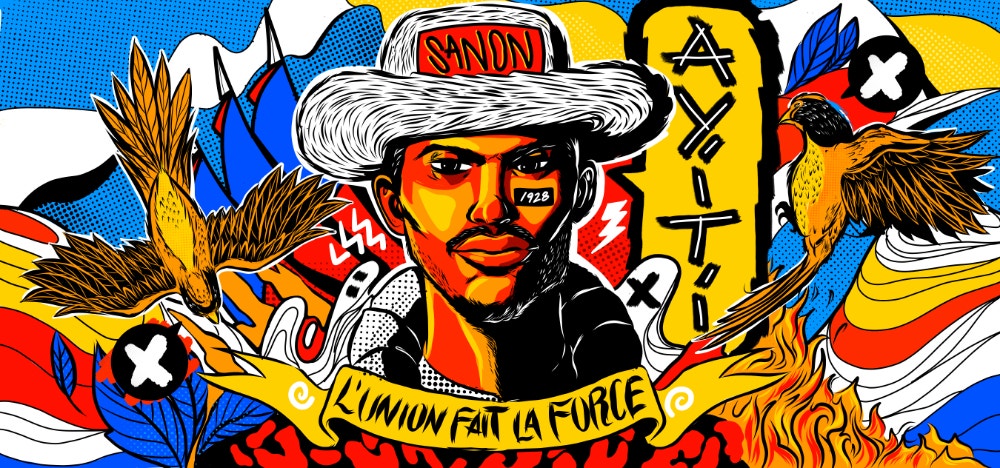 Avant-Garde Customizable Brushes
Fresco has always been known for its amazing brushes. Now, brushes and brushwork are better than ever.
With Pixel Brushes, you can create a multi-coloured custom brush for your document with the multi-colour eyedropper. Additionally, with Adobe Capture Ribbon brushes, you can turn any photo in a brush. By bringing the image into Adobe Capture, you can achieve a fully custom RGB brush. Altering the colours of your selected pattern is easy too. Watch the video below for a simple illustration.
This example barely scratches the surface on what you can achieve with the Ribbon brushes. Experiment and run wild with this new feature to elevate your potential and achieve the unimaginable.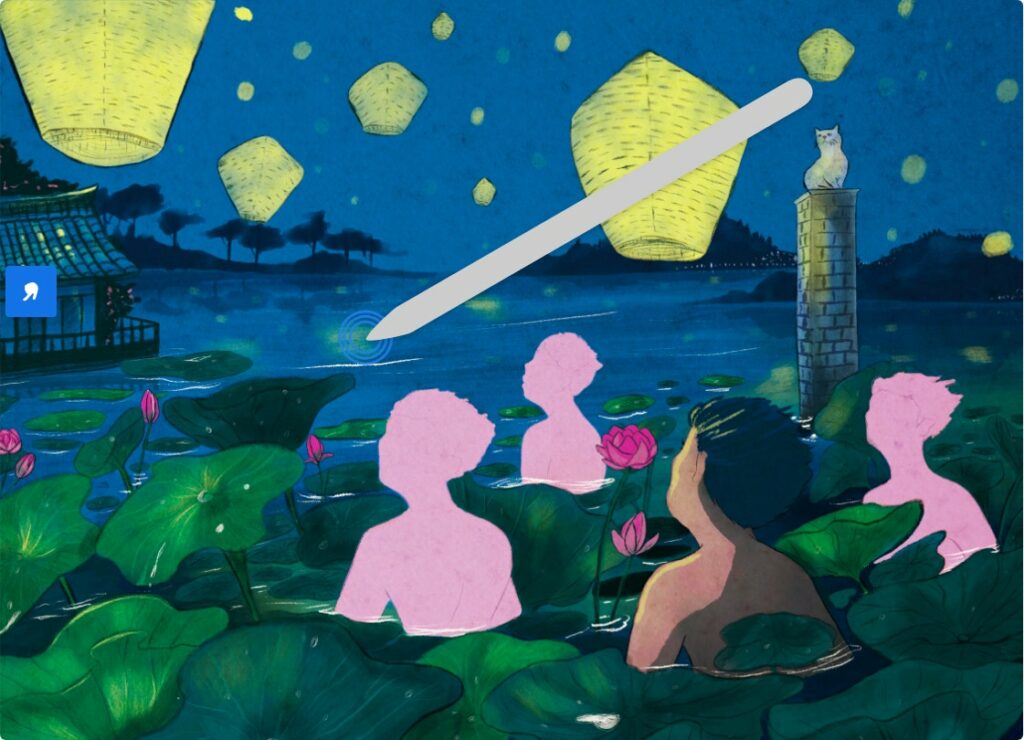 Fresco has also included the Smudge brushes, a popular demand. With the new Smudge brush, you can soften strokes, blend edges and blur the linework of any pixel or Photoshop brush. This can help you get rid of any harsh lines to achieve the desired soft look, replicating your physical artworks.
Fresco On-the-Go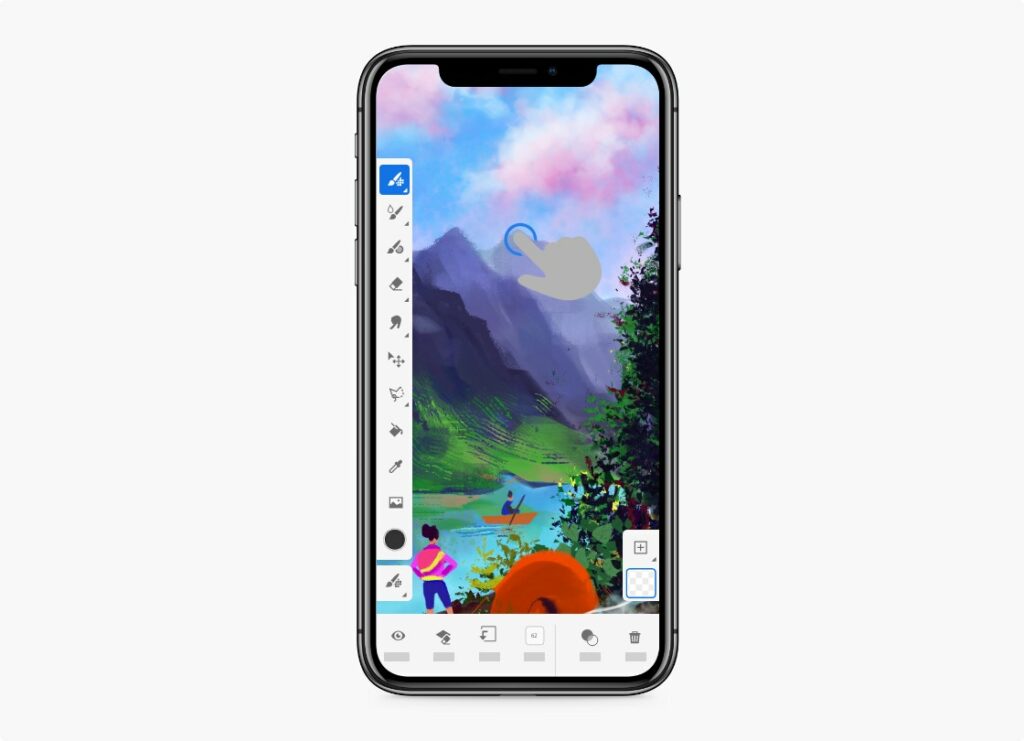 Set aside iPads and Windows PCs to focus on Fresco's new screen – iPhone. Fresco is now supported on iPhone! Our best ideas occur when we're busy or out and about. Fresco has given us the benefit to create, share and show our work when we're not at our desks. It has a similar interface, the same brushes and even makes the exact documents you've been working on before you left your house accessible.
Adobe Fonts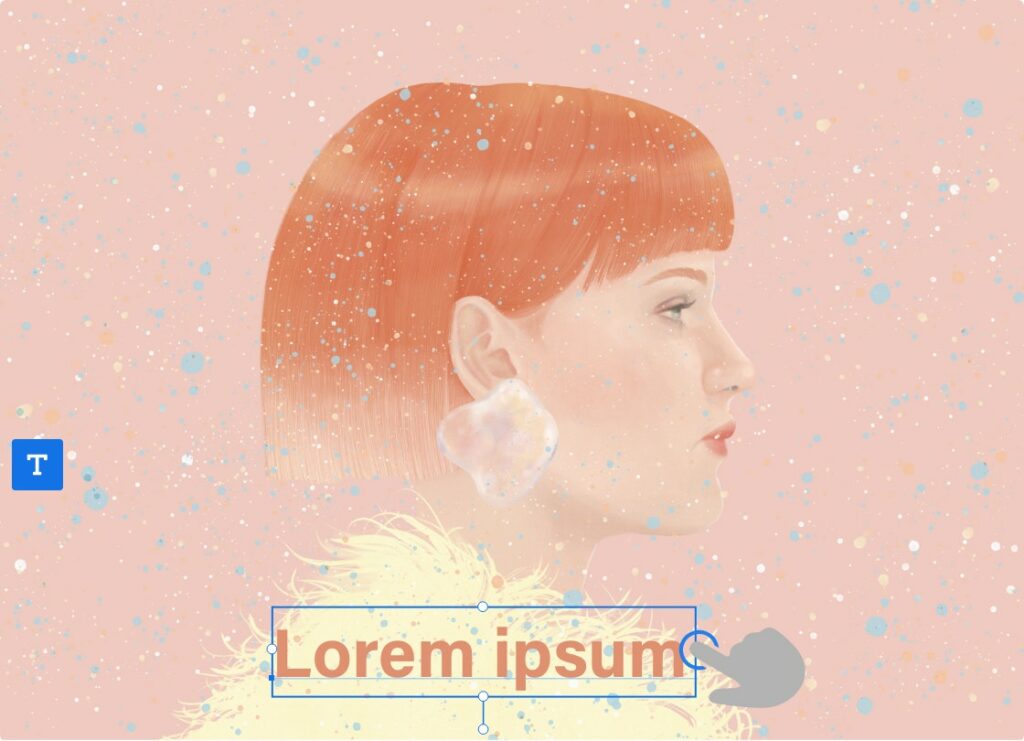 Texts enrich your design by helping you paint a clearer picture of the story you are telling. It is important that your fonts do not ruin your entire design. Fresco now allows you to pick from the thousands of Adobe Fonts typefaces to find that perfect one. There are also sliders for sizing leading and tracking which eases the process of inserting your texts.
Share Your Art
With Fresco, you can record every stroke placed on the digital canvas. From the first mark to the final line, timelapse video captures the entire process and allows you to share it with anyone. Livestreams are also available if you rather share your techniques with a live audience. Every tool that you use is added to a timeline so you and your audience know when and where each brush was used. This saves you the trouble of explaining or remembering which brush you used on each part of your artwork.
To fully understand how to use Livestream, Fresco has provided users with a Fresco livestream video tutorial before you try it for the first time.
Save Your Art
Restoring an earlier version of a document is available at the tip of your fingers. Simply head to the More actions menu in Recent and Cloud documents. You can access the progression of any save/synced file by selecting View version history.
Save your document without having to close it by tapping on the Save now button in editing mode. With a tap of a button on the document name on top of the canvas, reveals the date/time the drawing was saved.