What's so special about a table lamp? After all, it is just an illumination device that lights up our desks at night. When placed side by side with other table lighting solutions, this ScreenBar looks nothing like any of them.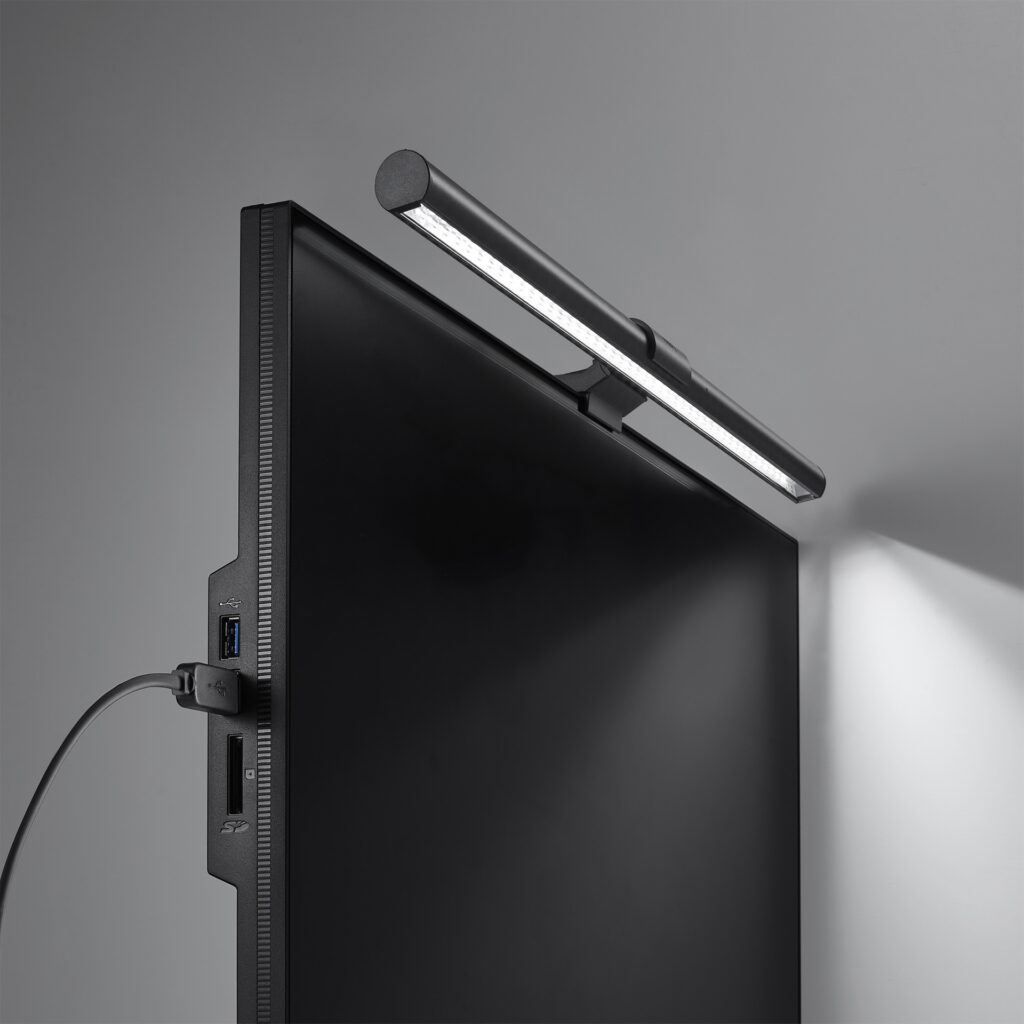 In this review, we wish to find out what makes the BenQ ScreenBar so special when compared to similar products (two types of USB lamps in our case) and find out if the difference extends beyond its appearance.
Like a lamp but not your traditional lamp
While the base of table lamps have gotten smaller over several iterations, the BenQ ScreenBar takes it to another level – stacking on your current monitors. It may not be a big deal but if you are dealing with a small tabletop, every inch matters. Wasting precious space for a lamp does not make sense.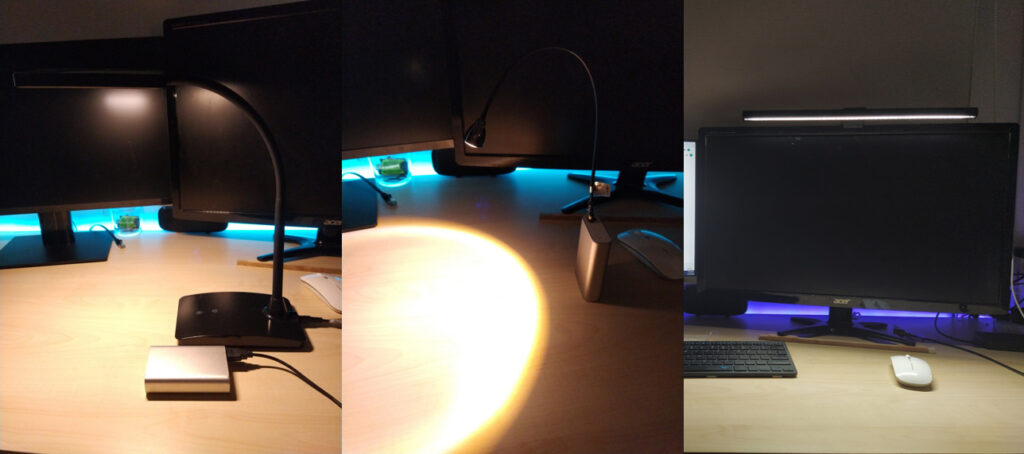 While it is easy to find smaller USB lights which do not have a base and connects directly to a USB outlet, many of them tend to be insufficiently bright. The lighting also tends to be either too diffused or too directional, which can greatly affect our visuals.
A clip that does not clip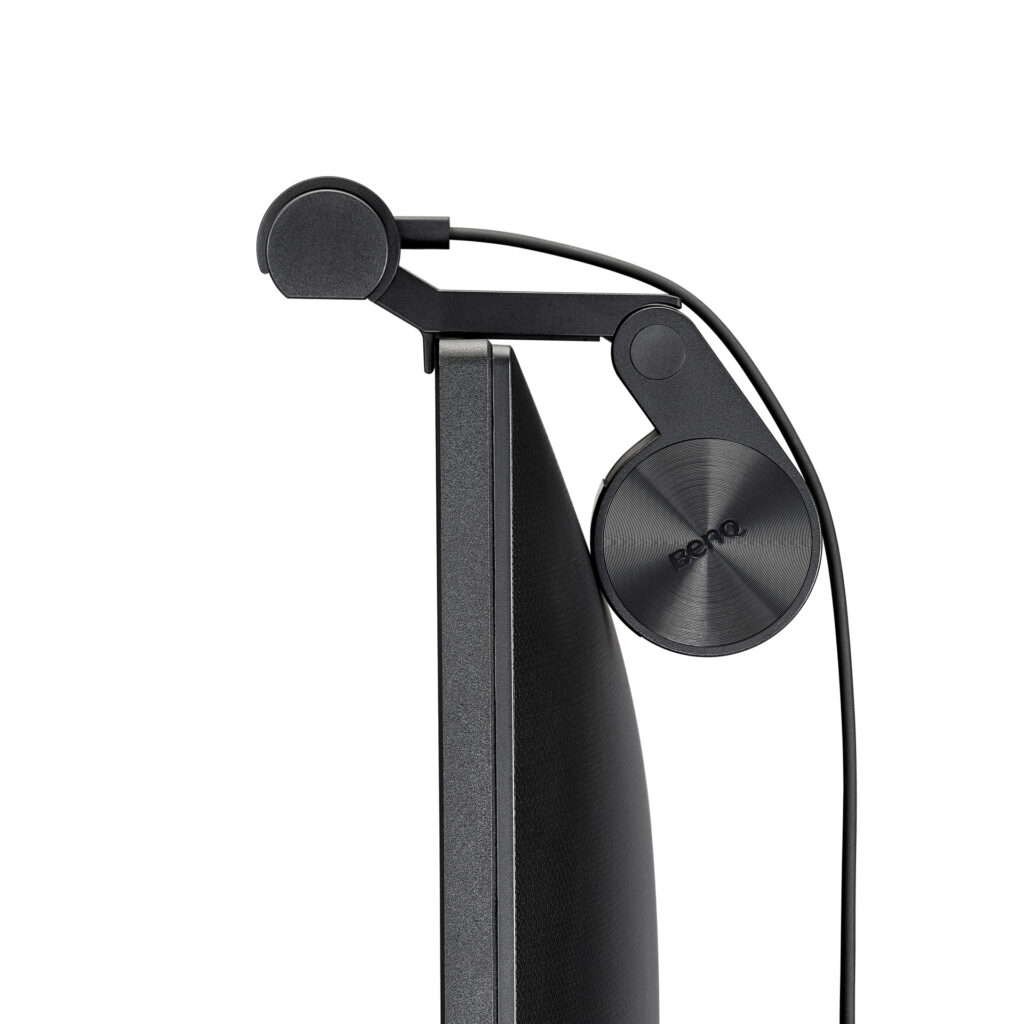 While the mounting mechanism may look like a clip, don't let the appearance of it fool you. Instead of using a clip, the mounting mechanism on the BenQ ScreenBar acts like a seesaw to balance the light bar with a counterweight at the back. What this means is that you will not risk breaking your display from any harsh clipping forces.
Goodbye to dust and harsh reflections
You may be obsessed with cleaning your screen and tabletop but unfortunately, dust is here to stay around us unless you choose to reside in a vacuum chamber. With the BenQ ScreenBar's pivoting design, you will be less prone to distractions from the dust on your monitor.
By allowing the ScreenBar to pivot around the light holder, less light will be shone onto your monitor which makes dust less visible, so that you won't have the compulsion of wiping your monitors. After all, why would you want to spend so much of your precious time wiping down your displays?
When placed side by side with other USB lighting products (which can also be compelling options to consider), light reflection offscreen is still a common issue. When compared with two of our other products, we realise that while the flexible design does help to remove some screen reflection. However, it is unable to eliminate the issue completely no matter how we try to adjust it.
Evenly distributed gentle lighting with adjustable brightness and colour temperature
While all lamps serve the function of brightening our view in the dark, the ability to fine-tune the brightness and colour temperature makes the whole user experience even better. In total, the ScreenBar has 14 brightness levels and 8 colour temperature levels for you to choose from.
During our tests, we were able to control the brightness and colour temperature precisely on the BenQ ScreenBar without much hassle. Best part: we only have to do it once since it remembers our desired settings even after multiple power cycles.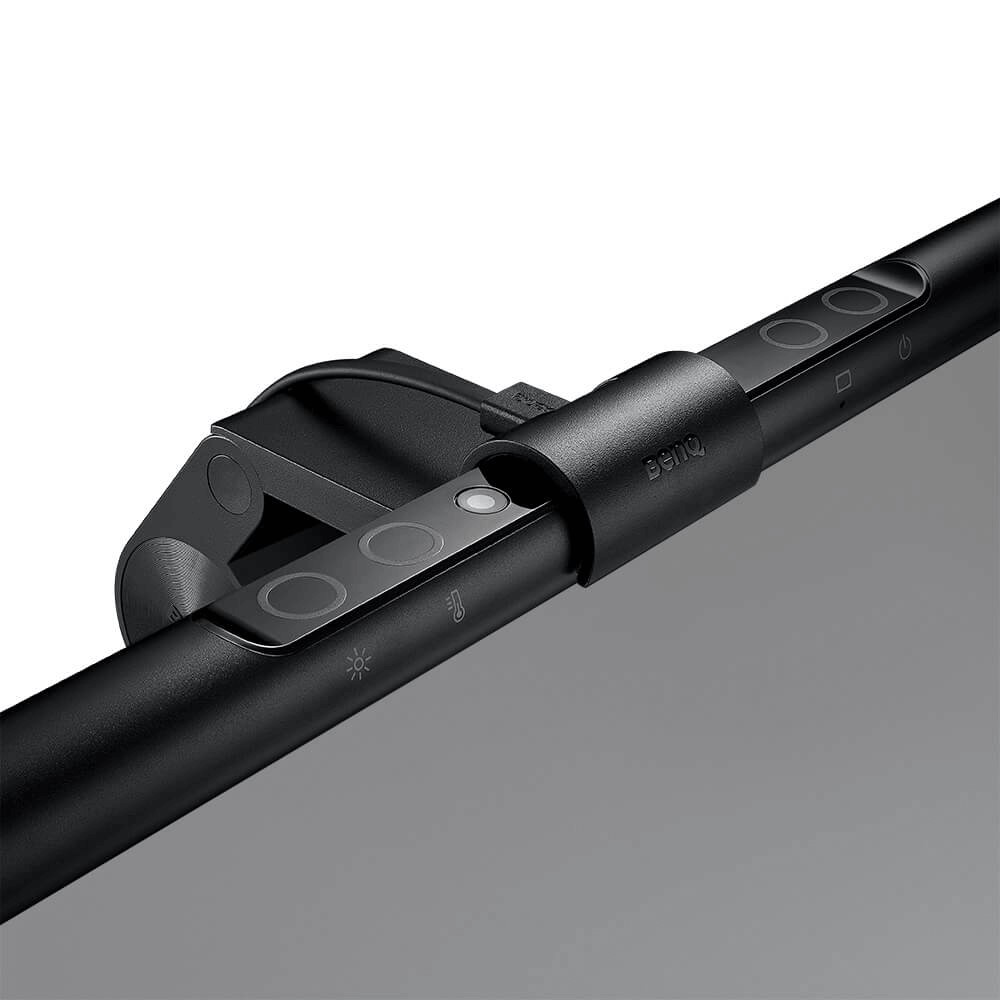 If you are unable to decide on the light setting that is the best for you, you can simply press the auto adjust button beside the power button. During our tests, we tried to shine a flashlight at the light sensor and instantly, minor adjustments were made automatically to the brightness and colour temperature of the ScreenBar which we felt was just nice.
While it may seem like something minor, the even distribution of light can improve the comfort of our workplace as well. When comparing another product which is also based on USB, the difference is clear.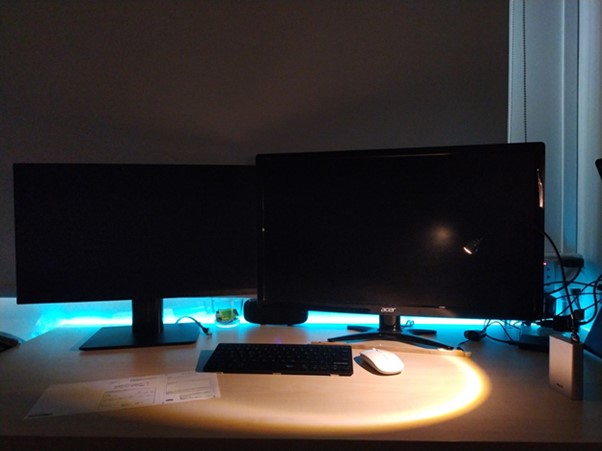 As you can see from the photograph, the shape of the light resembles something found in a spotlight, which is significantly brighter closer to the source but quickly fades as it gets further. This means that if you wish to look at something that is placed further away from the light source, you may have difficulty looking at it without straining your eyes.
Conclusion
While the price tag of S$159 might scare many away, we find that the features and refined adjustments actually makes the BenQ ScreenBar a well-built product. One can call it a worthy investment to make for your desk setup. After all, you would want to be most efficient at your workspace without having to strain your eyes constantly.
Pricing and Availability
The BenQ ScreenBar is now available on Lazada Singapore at a retail price of S$159.
Learn more about the BenQ Screenbar: benqurl.biz/343Ml3m