If you are looking for an affordable smartwatch with built-in GPS, have a look at the Mi Watch Lite from Xiaomi. Made available in Singapore since 17 Dec 2020, you can get hold of it for just S$89.
The company highlights that the Mi Watch Lite is built for fitness and health enthusiasts as it features professional health monitoring and a comprehensive display of the user's physical condition.
A quick rundown
Frame Colour
Black, Navy Blue or Ivory
Display
1.4'' TFT LCD with Touch

320 × 320 pixels, PPI 323

Dimensions
41mm * 35mm * 10.9 mm

(11.9mm at HRSensor)

Bluetooth
BLE 5.1
Sensors
PPG, Accelerometer, Gyro, Light sensor, E-Compass, Barometer
Built-in GPS
GPS + Glonass
Battery Capacity
230mAh
Water Resistance
5 ATM
Weight
35g (with strap)

21g (without strap)

Wristband
Material: TPU

Width: 20mm

Adjustable length: 140mm to 210mm

Colours: Pink, Ivory, Black, Navy Blue, Olive
Build Quality
The Mi Watch Lite sports a pretty sleek and modern design. Some might even say it resembles an Apple Watch from afar.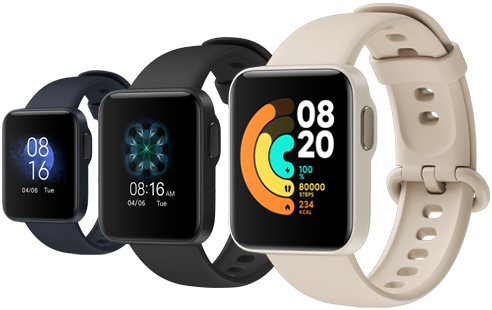 The main body (frame) of the watch comes in 3 different colours: Black, Navy Blue or Beige. It is coated with a nice matte finishing that feels great to the touch.
When putting it on for the first time, we realised how lightweight it was – 35g to be exact when taking into account the strap. This makes it a great device to strap onto your wrist so that it doesn't hinder your day-to-day activities.
We also felt that the straps were rather comfortable. Made from Thermoplastic Polyurethane (TPU), it resembles a rubber-like material that is very flexible and smooth to the touch.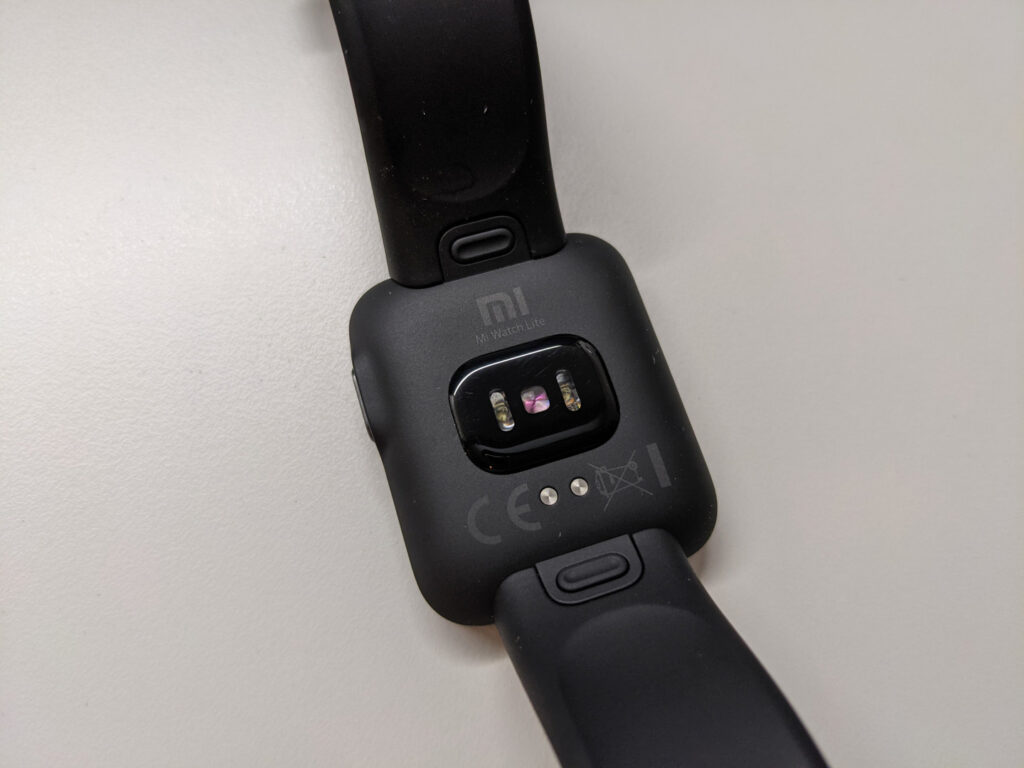 These straps come in 5 different colours: Pink, Ivory, Black, Navy Blue, Olive. They are detachable by pressing on the clips so that it makes customising your Mi Watch Lite possible. These clips are very secure to prevent them from detaching unintentionally.
Display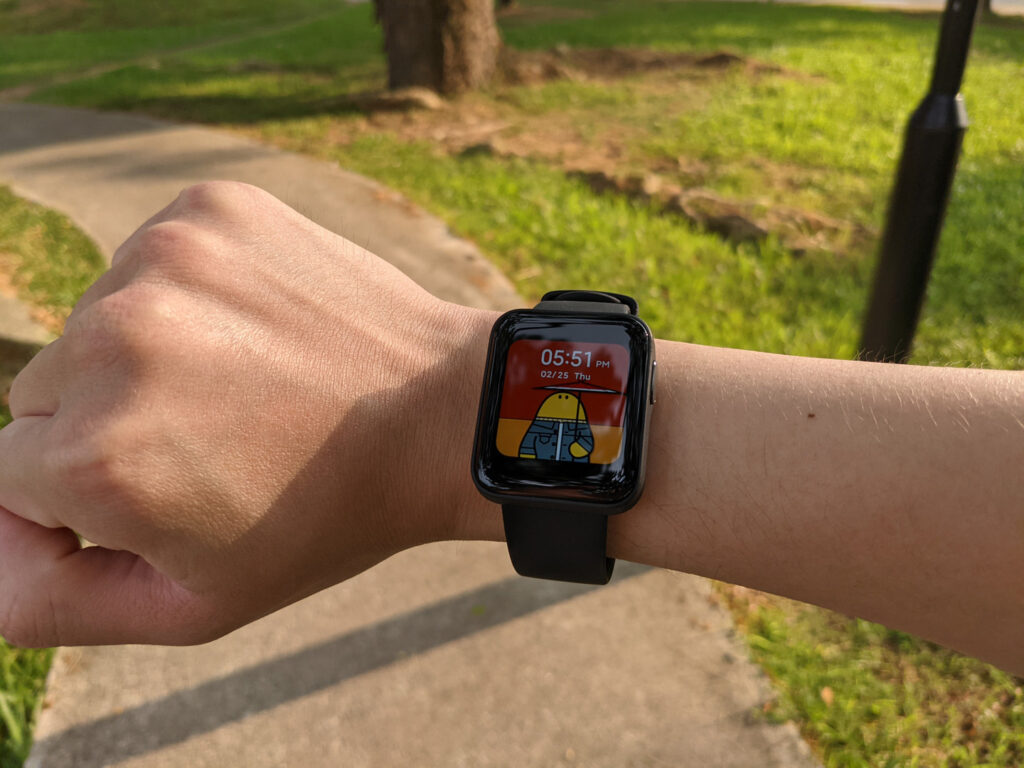 The Mi Watch Lite features a 1.4-inch TFT LCD display with touch support. To be exact, it comes with a 320 x 320 resolution, equating to a 323 PPI. The brightness can reach up to 350 nits which is certainly bright enough for most conditions. We do find that text and graphics displayed to be crisp and clear.
However, the refresh rate of this display is not the same as what you have on your modern-day smartphone or smartwatch for that matter. The display on the Mi Watch Lite has no fanciful animations which resemble a screen with a low refresh rate.
In our honest opinion, this is perfectly alright; especially for a smartwatch at this price range. This might even be key in helping to prolong the overall battery life of the Mi Watch Lite, which we will go into more detail about later on in the review.
Activity Tracking
At just S$89, we were pleasantly surprised when we found that the Mi Watch Lite comes with a built-in GPS (including A-GPS & GLONASS), along with altitude and air pressure sensors. This is because there are still more expensive smartwatches out there that do not come with built-in GPS sensors.
With the combination of sensors, the Mi Watch Lite can track a wide range of exercises such as outdoor running, treadmill, outdoor & indoor cycling, freestyle, walking, trekking, trail run, pool swimming, open water swimming and cricket. For daily life and health use cases, you can also monitor your heart rate, sleep, breathing, notifications, weather, clock, alarm, flashlight, music control.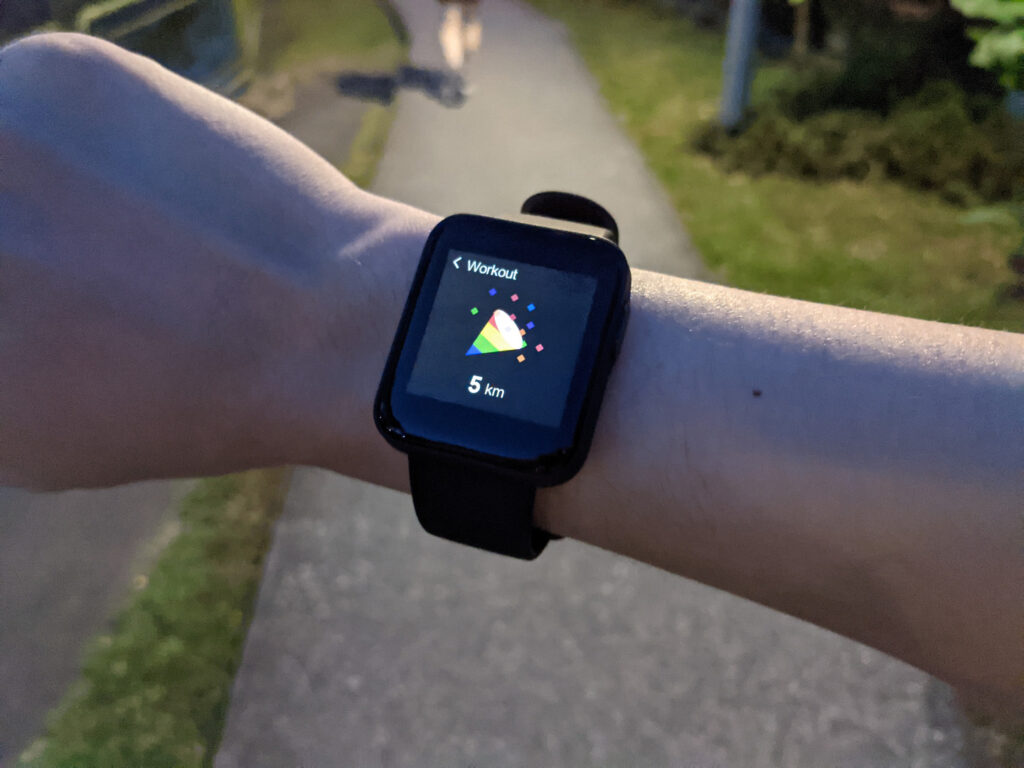 In our testing, we mainly used it for outdoor running to track our overall route and time. To verify the accuracy of the GPS on the Mi Watch Lite, we also made sure to record the run using a separate app on our smartphone (assuming a smartphone GPS sensor is more accurate). We are happy to report that both the Mi Watch Lite and smartphone app reported the same distance (+/- a few meters) and tracked the route similarly for the same run. That means you can reliably trust the GPS tracking of the Mi Watch Lite without having to bring your smartphone along with you.
Water Resistance
The Mi Watch Lite has an official water resistance rating of 5 ATM. This roughly equates to being able to survive up to 50 meters underwater. Nevertheless, it is good to point out that this is not an official diving watch.
Such a water resistance rating is suitable for everyday use in virtually all kinds of weather. You should also be able to wear it while showering, shallow-water swimming, snorkeling and water related activities like fishing.
Smartwatch Experience
Our overall experience with this smartwatch has been rather pleasant. There exists a single physical button on the right side of the display which makes navigation pretty simple to learn. Pressing it the first time will bring you to the home page and pressing it again will open up the app drawer.
Subsequently, you can use similar swipe gestures that you are accustomed to directly on the display – like scrolling up or down, swiping from the left which acts as the back button and for your home screen, swiping left or right to navigate through the different pages. In all, we got the hang of it quite quickly.
When given the right permissions through the Xiaomi Wear App, you can also control your music playback and receive call/text notifications via the Mi Watch Lite. Such features are really useful especially when you have your phone in the bag. Glancing at the watch will give you all the control or information that you need.
There's also a "Find Phone" feature that can be really useful when you just can't remember where you placed your phone, which could be under some clothes or your blanket. Pressing the feature will immediately ring your phone even if it's in silent mode.
Unfortunately, the Mi Watch Lite does not offer any NFC payment methods. That is, you won't be able to make purchases by tapping your watch on any payment terminal in stores or on public transport here in Singapore.
Xiaomi Wear App Experience
The Xiaomi Wear App that pairs up with your Mi Watch Lite has a pretty clean and simple user interface that we really liked. Our first setup was also a breeze after creating your own account.
The app is there to provide a deep-level access to all the data you have collected while wearing the smartwatch. What we really liked was the level of detail you could obtain, which was presented in a really understandable interface. You can trace back all your previous activities, right down to the specific date and even see how your heart rate changes throughout the activity.
Battery and Charging
In terms of battery life, we were rather satisfied by the overall lifespan we were able to achieve from a single charge of the Mi Watch Lite. Officially, Xiaomi states that this smartwatch would provide up to 9 days of battery life.
In our testing, we were able to easily achieve 9 days and longer if you do not wear the watch every single day. That is, the battery life does not deplete too quickly on standby (when you are not wearing it).
In terms of activity tracking, we were able to track a total of 5 outdoor runs (on alternate days) before the battery depleted.
The Mi Watch Lite takes about 2 hours to charge to a 100% using the included clip-on style charger.
Availability and Pricing
The Mi Watch Lite is now available in Singapore at a retail price of S$89. You can head down to any of the authorised Mi stores across Singapore or their official Shopee and Lazada stores online.
The Mi Watch Lite comes in 3 watch case colours: Black, Ivory and Navy Blue.