Despite the petite size, the Sharp IG-EX20B-B air purifier, simply known as the Cube Purifier, holds many bold claims – from suppressing adhering contaminants, to being the world's first in reducing airborne novel coronavirus (SARS-CoV-2). Sharp, commonly known for their inclusion of nanotechnology in their products, have brought multiple breakthroughs to this product, by including their well-known Plasmacluster™ Technology into this air purifier.
Portability above all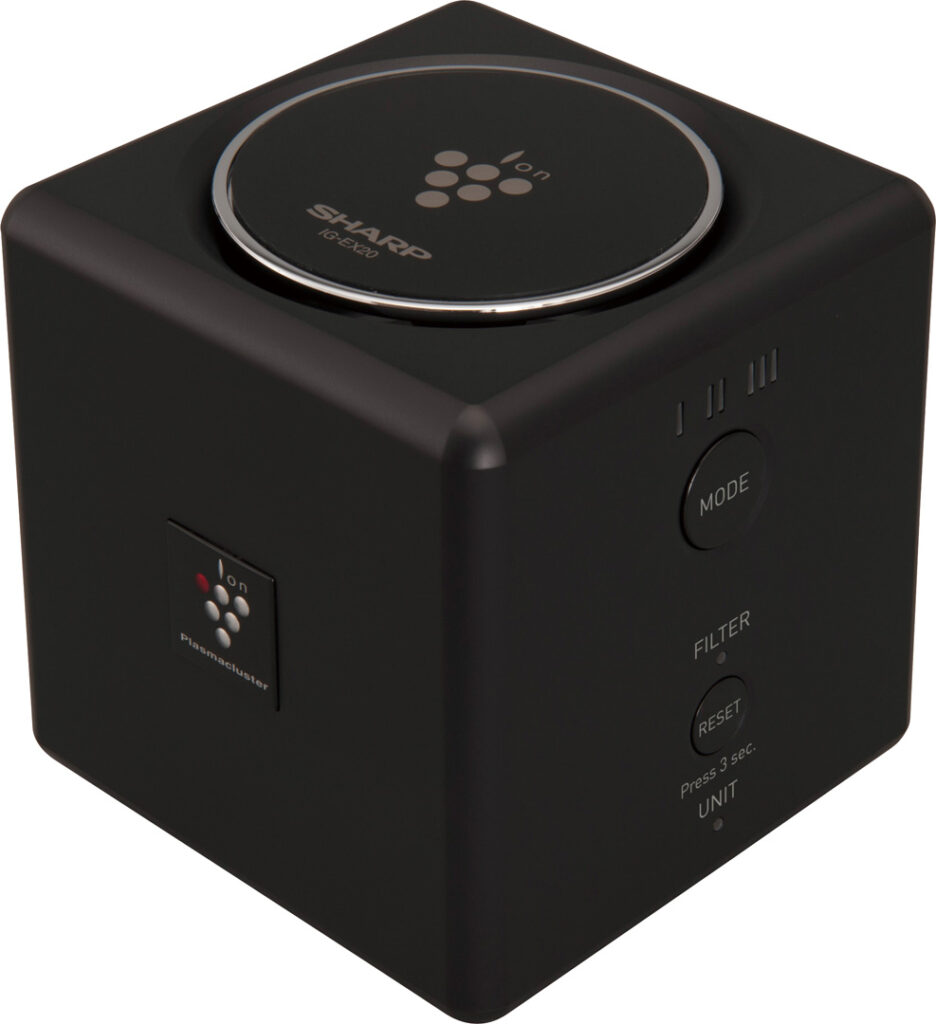 Compared to the other mainstream air purifiers in the market, the biggest attraction is undoubtedly the size of the device, which measures at just 90mm x 90mm x 95mm. The unit can be powered via USB or by mobile battery, making it highly portable and ideal for personal spaces such as small closets, shoe cabinets or even cars.
The capability of the Sharp Cube Purifier is no slouch despite the size, as it produces up to 50,000 ions under full power, double of what is standard.
Atmosphere and surfaces, all covered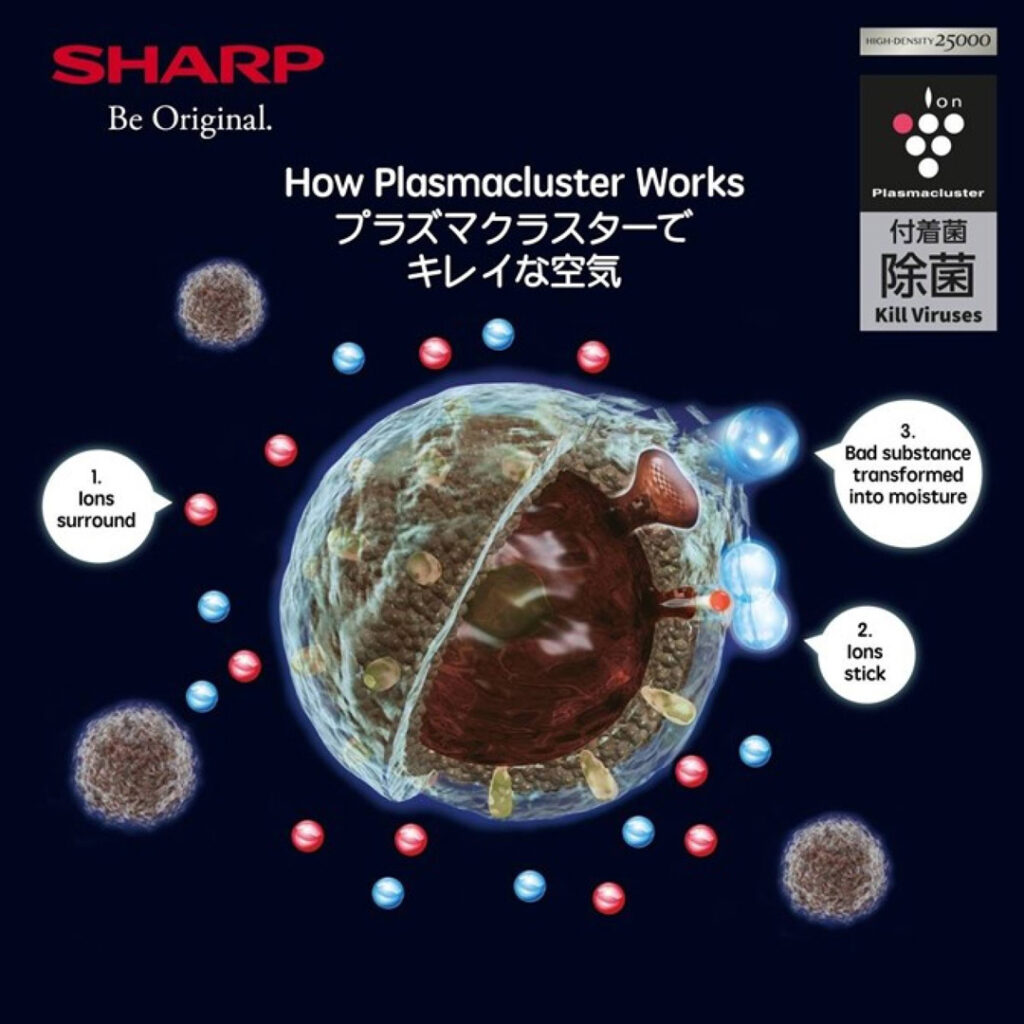 While we commonly associate air purifiers with disinfecting the air, the Sharp cube purifier promises to take it a step further by claiming to reduce pollutants adhered to surfaces – from allergy-causing moulds, bacteria, dust mites and even life-threatening coronavirus particles.
Thanks to the use of Plasmacluster™ ions which is emitted by the Sharp Cube Purifier, the device achieved optimal results in lab tests, with 99% reduction and suppression of airborne pollutants and limitation of adhering pollutants after several days.
More than just contaminants
In addition to the removal of contaminants which are expected of any air purifiers, the Sharp Cube Purifier goes the extra mile to remove other irritants such as odour and even static electricity.
Through tests involving cloth swatches stained with cigarette odour, the odour was successfully eliminated after 55 minutes in a testing space of 41m3. Similarly for static electricity, there is a ten times decrease in approximately 80 seconds, in a testing space of 55m3.
Availability and Pricing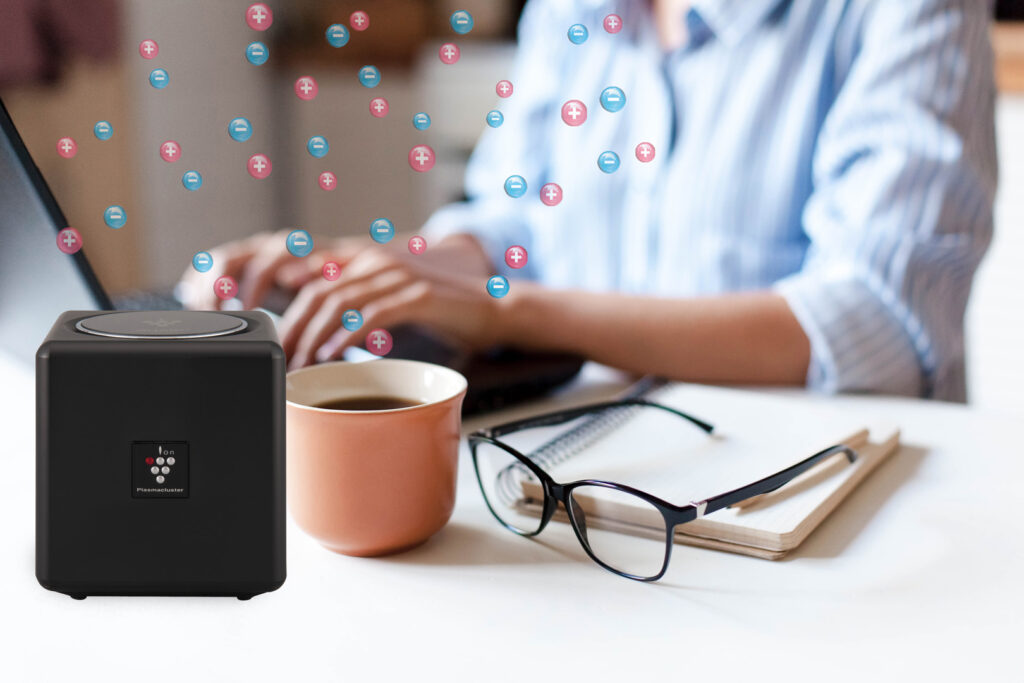 The Sharp Cube Purifier comes in black colour and can be purchased at Sharp's official store, Lazada and other authorised dealers for S$299.