Seagate has recently announced their new Seagate One Touch SSD in Singapore, a compact, portable drive geared towards technology enthusiasts and content creators with its NVMe-competitive performance.
To help potential content creators kickstart their creativity, the drive even comes with a one-year complimentary subscription to Mylio Create and a four-month complimentary membership to Adobe Creative Cloud Photography plan.
Contemporary design inside out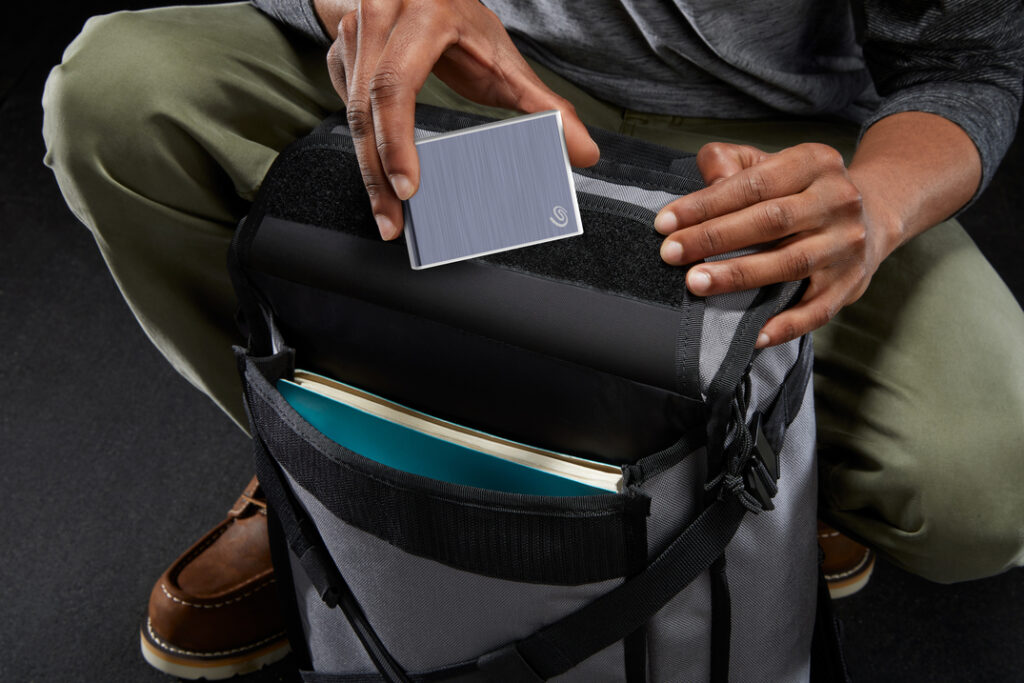 Designed with an aluminium top cover and fabric-soft touch on the sides, it is clear that the Seagate One Touch portrays an elegant look. Apart from the exterior, the One Touch SSD can deliver a maximum transfer speed of up to 1,030MB/s with its total of 2TB storage capacity. This should allow users to run programs directly from the drive itself without delays arising from slow drive speeds.
The drive is equipped with Seagate's Toolkit desktop software, consisting of Sync Plus offering file synchronization via continuous backup and Rescue Data Recovery Services to help defend against data loss and retrieval costs. The bundled service reduces interruptions in the unlikely event of a disk failure.
Universally compatible
With both USB 3.0 Type-C and Type-A cables included in the box, the Seagate One Touch is compatible with virtually all Windows and Mac computers. Android devices and iPads with Type-C connectors can also benefit from the universal standard. This provides support for everyday tasks from media backups to productivity tasks like video editing directly from the drive.
Backing up your Android devices is also made simpler with the Seagate Mobile Touch app which is available on the Google Play Store. Simply install the app and follow the onscreen instructions for a seamless backup experience, to free up your phone's storage.
Availability and Pricing
The Seagate One Touch SSD is available in 3 capacities: 500GB, 1TB and 2TB, priced at S$149, S$279 and S$449 respectively, with black, silver, and blue colour choices.
From now to 29 May 2021, interested buyers can take advantage of Shopee-exclusive discounts, which lowers the price to S$139, S$239 and S$449 respectively.