Some may associate gaming keyboards to feature loud and bulky designs, but Razer recently released the BlackWidow V3 Mini HyperSpeed keyboard offering a 65% compact form factor gaming keyboard, for a minimalistic and limited space set-up.
Compared to the plastic construction found on some other keyboards, the Razer BlackWidow V3 Mini features a sleek aluminium construction giving a premium feel and enhanced construction.
Getting the full experience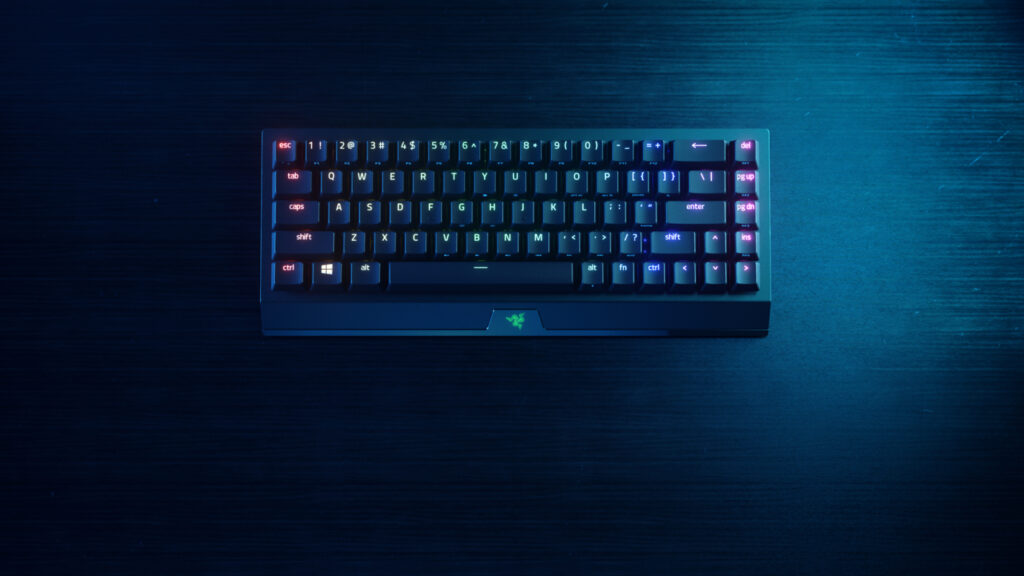 Despite coming in a smaller size, the BlackWidow V3 Mini comes with full-height keys, arrow and navigation keysets, just like its full-sized counterparts. By cleverly adjusting the keyboard layout and moving the navigation keys to the side, users have access to the frequently used functions with all other full-sized functions available through secondary keys.
Minimalist and lag-free setup
Using Razer's new HyperSpeed Multi-Device Dongle, an additional HyperSpeed compatible mouse can be connected to the PC via a single dongle, vacating USB ports for other peripherals. This connection is also responsible for lag-free and instantaneous key inputs.
Additionally, the BlackWidow V3 Mini comes with Bluetooth connection, allowing seamless switching between 3 paired devices. With the included USB-C connectivity, you can get 200 hours of use on a full charge, or use it while it is being charged.
Customisable Razer parts
Akin to other Razer products, the BlackWidow V3 Mini HyperSpeed comes with Razer's industry-leading keyboard switches. You can also expect to get attributes such as Razer Chroma RGB lighting, sturdier keycaps and extra-thick sidewalls for added durability.
You can also choose either the silent yellow switches or the classic tactile green switches, according to your preference. The yellow switches come with newly improved sound dampeners for a more silenced keypress.
Availability and Pricing
The Razer BlackWidow V3 Mini HyperSpeed is now available in Singapore for S$309.09 at razer.com.
If you are looking to get the keyboard for S$279.90, you can purchase it from select physical and online retailers such as Lazada.