Samsung has just officially unveiled the Galaxy Z Fold2 – the company's next generation of foldable devices.
Featuring a larger Cover Screen and Main Screen, the Galaxy Z Fold2 boasts a solid design with intuitive new features for a unique mobile experience that caters to everyday life demands.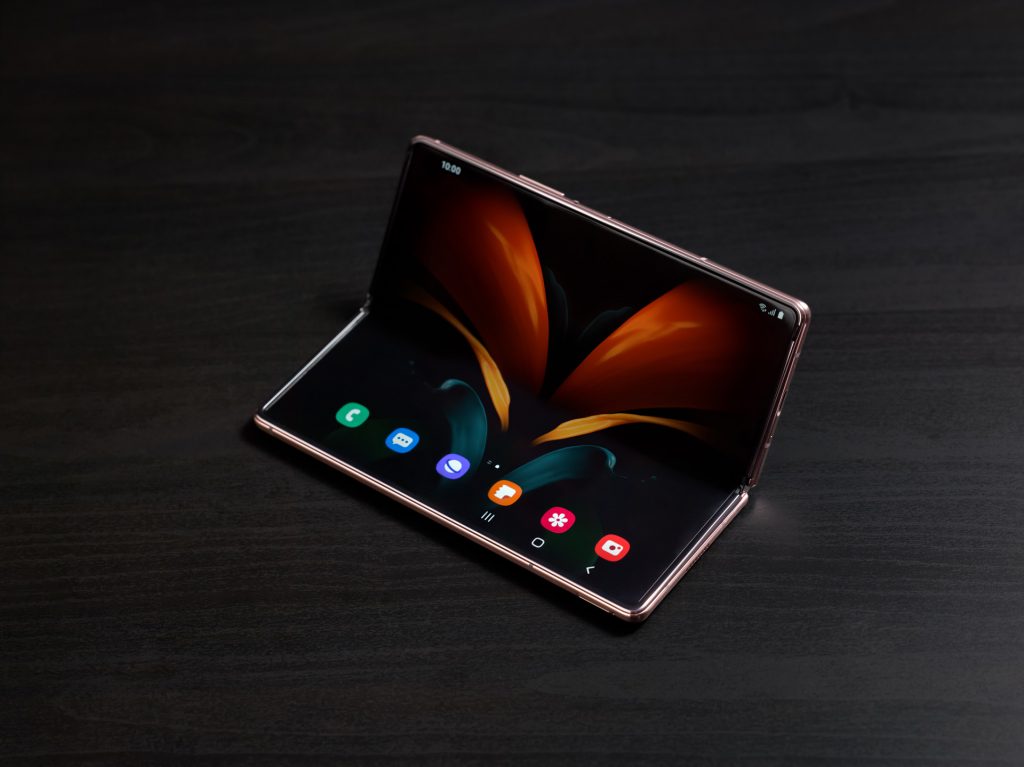 Our journey towards the next generation of mobile devices is full of originality and innovation. With the launch of the Samsung Galaxy Z Fold2, we closely listened to user feedback to ensure we were bringing meaningful improvements to the hardware, while also developing new innovations to enhance the user experience. Further strengthened by our industry-leading partnerships with Google and Microsoft, we're reshaping and redefining the possibilities of the mobile device experience.Dr. TM Roh, President and Head of Mobile Communications Business, Samsung Electronics
What's new
Larger display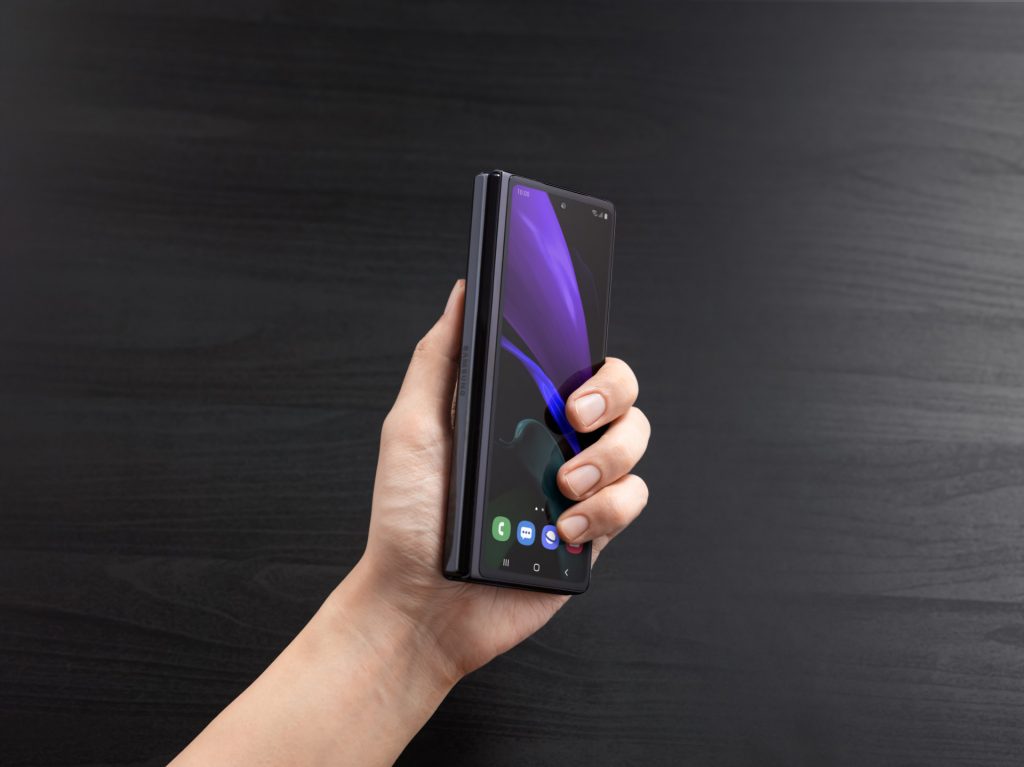 The external display that Samsung calls a Cover Screen, is now a larger 6.2-inch Infinity-O display to provide maximum usability. Users can now check their emails, look up directions or even watch videos without needing to unfold the device every time.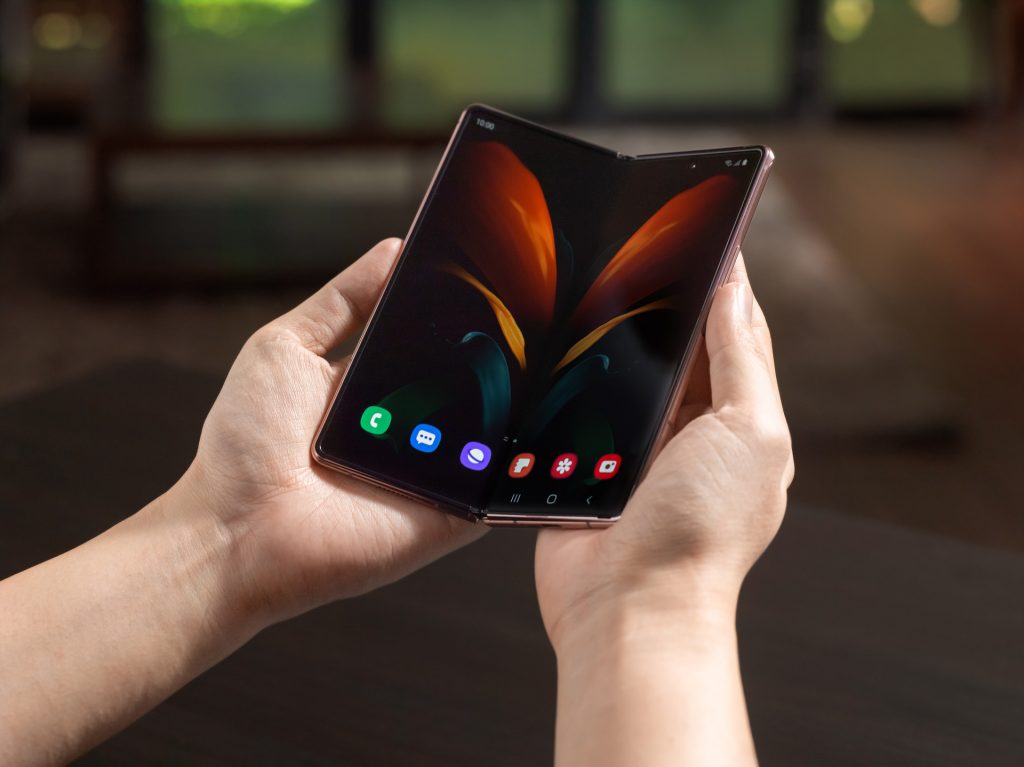 When unfolded, a massive 7.6-inch Main Screen is unveiled with minimized bezels and notch-less front camera.
This display even supports up to a 120Hz adaptable refresh rate for smooth scrolling and gaming experience.
To complete the experience, Samsung says the Galaxy Z Fold2 comes with the best dynamic sound available on any Galaxy device to date. It features an enhanced stereo effect and clearer sound provided by high-dynamic dual speakers.
Build quality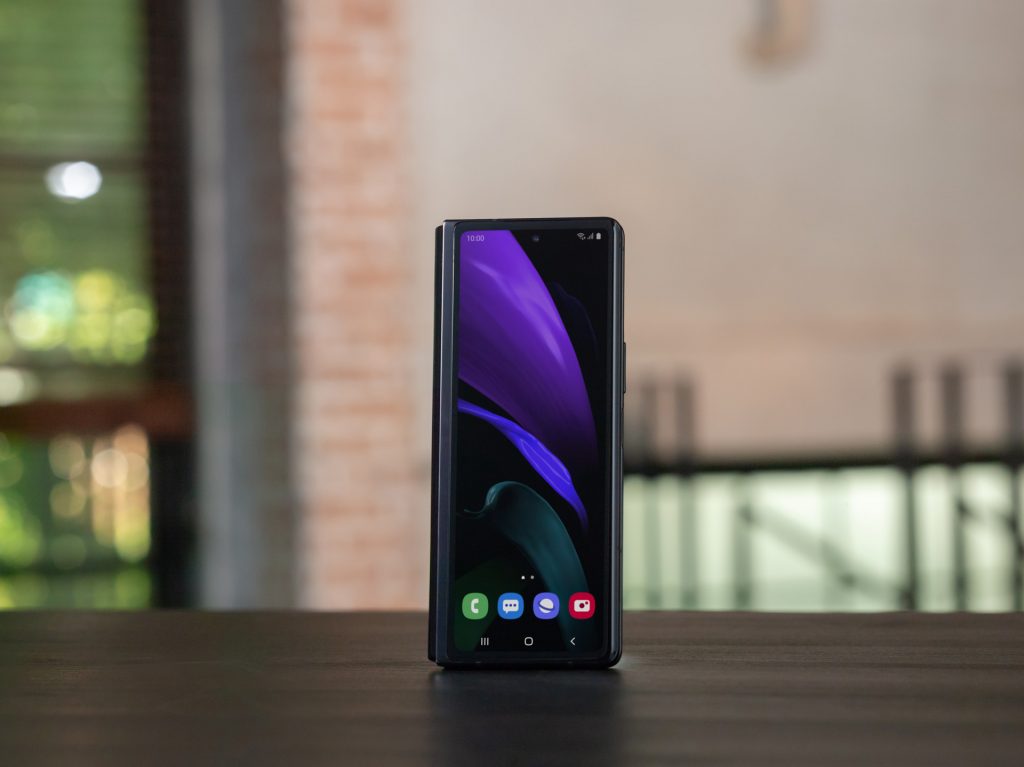 Samsung's Ultra Thin Glass now covers the Main Screen, providing a premium and refined feel for the display. Its design is anchored by the Hideaway Hinge, which fits seamlessly into the device body with the CAM mechanism and enables free-standing capabilities that power all new Flex mode experiences.
The Galaxy Z Fold2 features a new innovative sweeper technology called the Hideaway Hinge. First introduced on the Galaxy Z Flip within the gap between the body and hinge housing, it's job is to repel dust and undesirable particles from entering the internals. This new innovative sweeper makes the structure even smaller on the Galaxy Z Fold2 and manages to achieve the same level of protection in a smaller space.
Availability
The Galaxy Z Fold2 will be available in Mystic Black and Mystic Bronze, in around 40 markets including the U.S. and Korea from 18 September 2020.
Pre-orders start from 1 September 2020 in select markets including the U.S. and Europe.
Customized options will be available for users on Samsung.com in select markets with four distinct colours for the hinge: Metallic Silver, Metallic Gold, Metallic Red and Metallic Blue.
The Galaxy Z Fold2 Thom Browne Edition will be available for pre-order from 1 September 2020 in select markets with general availability on 25 September 2020.