With society constantly adapting to the notion of work-from-home due to the coronavirus, Samsung has released the world's first smart monitors, the M5 and M7, to help working professionals "Do-It-All" at home.
An entertaining brain of its own
To start, this series of monitors are the first smart monitors that can be used independently, without a host device and separate audio devices (sounds like a smart tv, doesn't it). Indulge in your favourite Netflix series or therapeutic pet videos without lifting up your phone or laptop.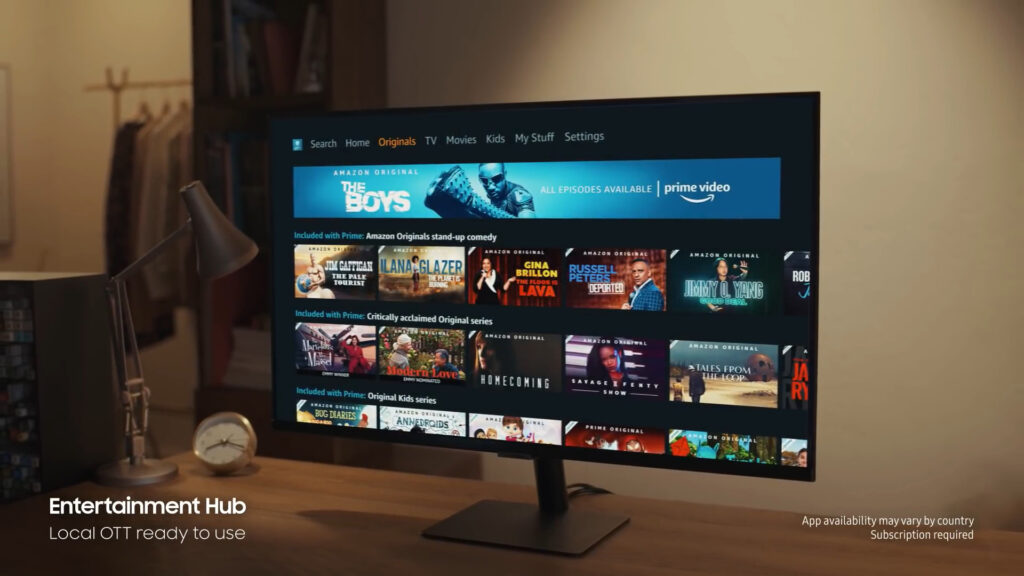 Wish to view your personal collection of family-oriented content on your mobile device? With just a tap on the monitor using your phone (Android phone of course), you can display the contents on your phone onto the smart monitors of your choice. While Apple users may not use this feature, you will get AirPlay 2 in exchange.
M5 Smart Monitor
This monitor is suitable for anyone who wishes to experience a smart monitor without paying the extras. After finally deciding to work after several hours of immense chilling (yes we are all guilty of that), use the same monitor to link it to your computer via the included HDMI port or connect wirelessly to the computer, probably collecting dust in the office. Just a tip: do not scare your colleagues into thinking that some supernatural activity is going on.
Not having a computer in reach will no longer be an excuse to not get work done with the smart monitor. Lucky users of Office 365 subscriptions can access its services directly from the monitor, essentially doubling up as a word processing station.
Have your hands on the latest flagship phones? Fully utilise the extra cost of the phone with the wireless DeX feature which essentially mimics the desktop experience wirelessly, with your latest Samsung flagship phone.
M7 Smart Monitor
Just like its more affordable counterpart, the M7 smart monitor attempts to strike the balance between entertainment and productivity at work. For a little extra cost, you would be treated to an immersive 4K display instead.
Your goal of a minimalistic single wire setup can also be achieved with the included USB-C connectivity found on this variant (given that you have a distrust with the wireless connectivity). Supplying up to 65W to your laptop while doubling as a USB hub, the upgraded M7 monitor can possibly be the "swiss army knife" for your work-from-home setup.
Availability and Pricing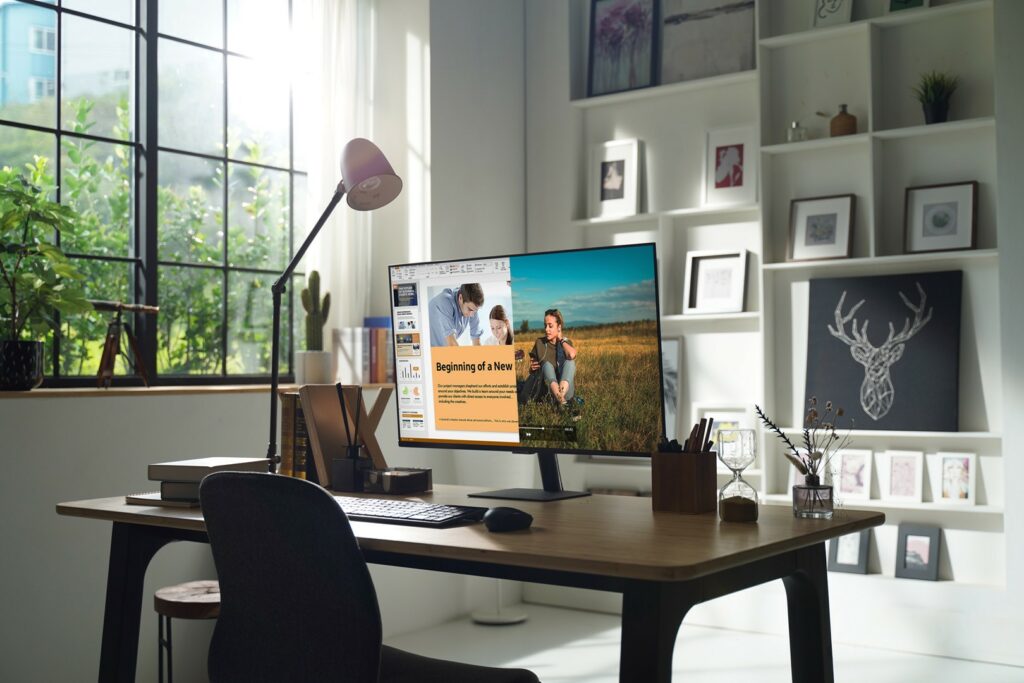 The Samsung M5 series of monitors come in two sizes: 27-inch and 32-inch at 1080p resolution. They both cost $548 and $698 respectively. While this model is sufficient for most users, users who favour a sharper display and the USB-C charging abilities should prioritise getting the M7 32-inch at 4K resolution instead, priced at $898.
For a limited time, you can get hold of the monitors at a discounted price of $448, $528 and $698 respectively, from the major retailers in Singapore such as Courts Megastore and Best Denki.