After 7 years, Razer has brought back the original Razer Blackshark, that is known for its distinct helicopter design that provided superior sound isolation, comfort, and sound quality. The company re-engineered the previous model to address the fundamentals to produce a great esports gaming headset today. Razer has worked closely with esports professionals and understands their needs:
Amazing audio,
Superior mic clarity,
Supreme sound isolation, and
Premium comfort
At first glance, both headsets look identical. However, the latter is a more affordable option.
Razer Blackshark V2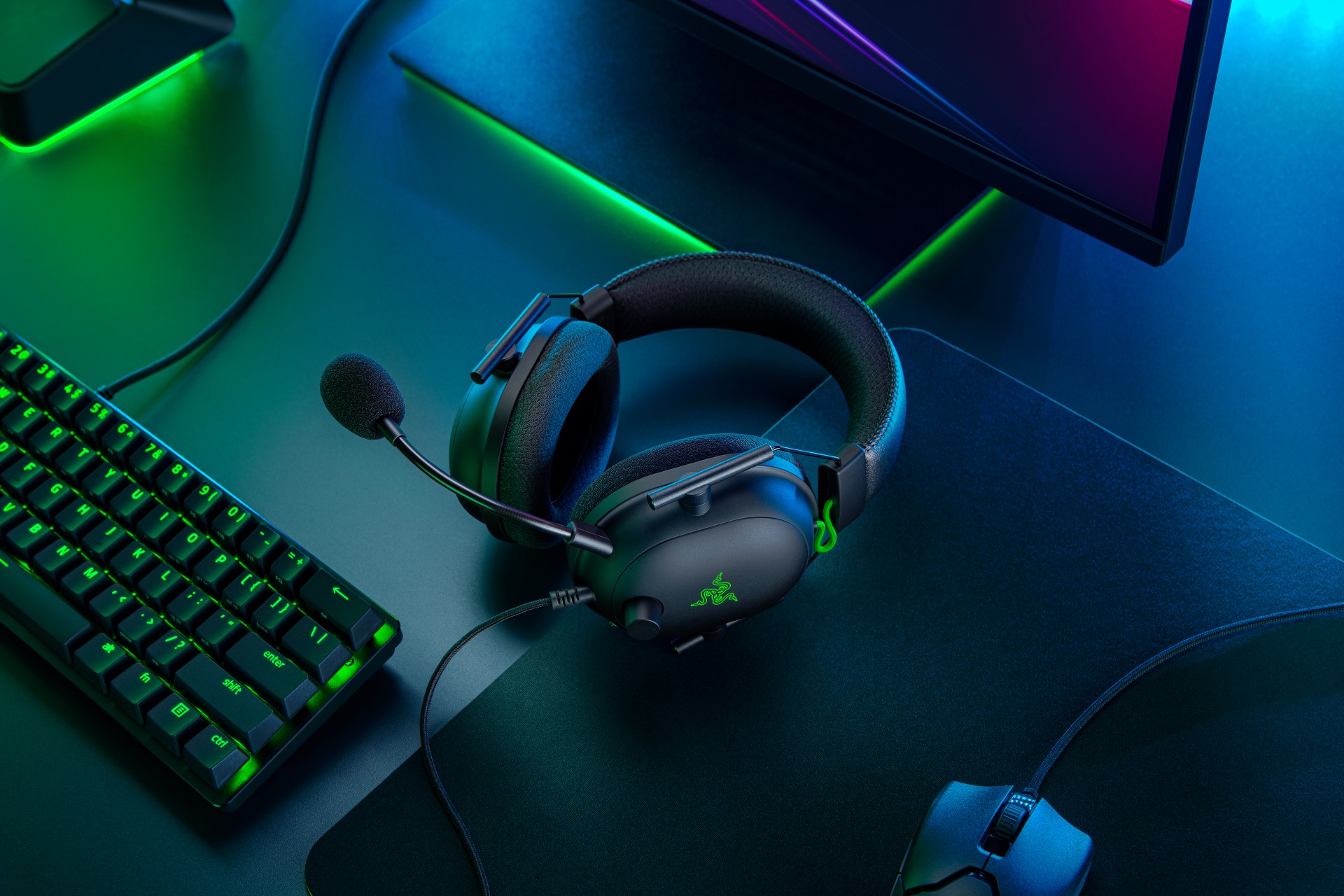 The Razer Blackshark V2 is the definitive esports gaming headset. Other than the notable differences, which are the colour of the side of the headsets and the wiring, the mic is removable and it provides a USB sound card for advanced audio and mic controls. Also, in the premium version, it uses a similar foam material to protect the memory foam in the earpads and headband. This allows for extra breathability.
At a glance, the key features of the Razer Blackshark V2:
Razer™TriForceTitanium 50mm Drivers for high-end audio performance
Removable Razer™HyperClear CardioidMic with USB Sound Cardforenhanced voice capture and advanced mic controls
Advanced Passive Noise Cancellation for uninterrupted focus
Ultra-Soft Breathable Memory Foam Ear Cushions for premium comfort
THX Spatial Audio for pinpoint positional accuracy for greater immersion and competitive gaming
Cross-Platform Compatibility for use across devices with its 3.5mm jack
Razer Blackshark V2 X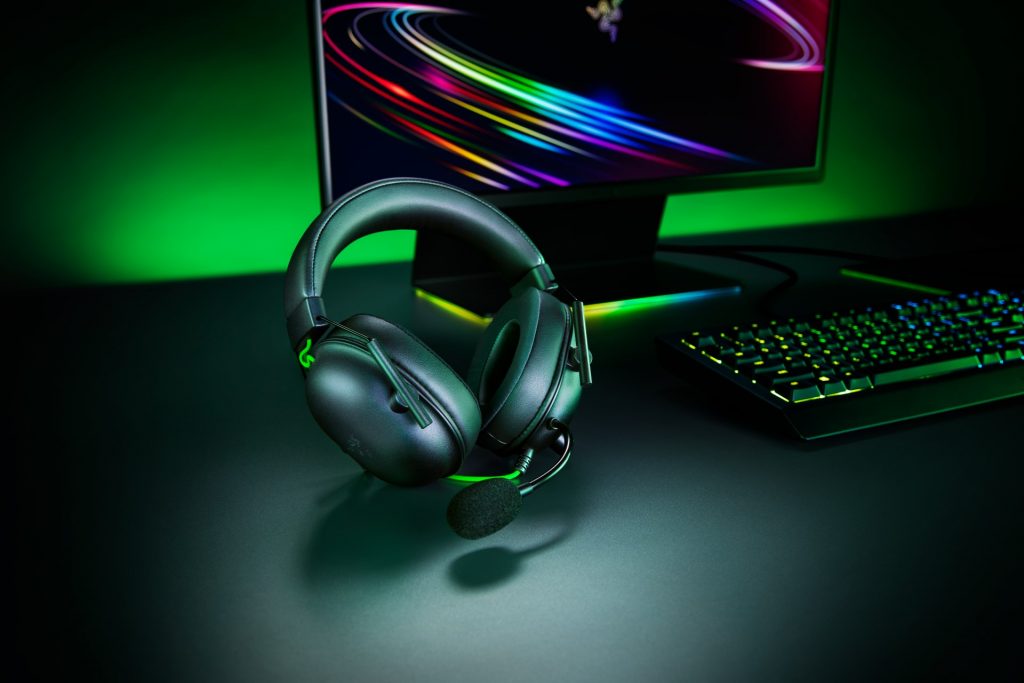 Despite the outstanding specification of the premium model, the Razer Blackshark V2 X is the best entry-level esports gaming headset with tournament-grade features:
Razer™TriForce50mm Drivers for high-end audio performance
Razer™HyperClear Cardioid Mic for enhanced voice capture
Advanced Passive Noise Cancellation for uninterrupted focus
Lightweight Design with Memory Foam Ear Cushions for long-lasting comfort
7.1 Surround Sound for accurate positional audio
Cross-Platform Compatibility for use across devices with its 3.5mm jack
For both models, the left earcup is fitted with build-in volume dials and mic mute buttons, which can be crucial for multiplayer gaming. Also, with the memory foam ear cushions, it allows a lightweight and natural feeling. It is equally comfortable for spectacles users too. One noticeable disadvantage would be the extensions of height adjustments seem to be on individual suspensions. This means both rods does not move simultaneously
Pricing and Availability
The retail price for the headsets will be listed below:
Razer Blackshark V2: SGD 159.90 / USD 99.99/ Euros 109.99 – https://www.razer.com/sg-en/gaming-audio/razer-blackshark-v2
Razer Blackshark V2 X: SGD 94.90 / USD 59.99/ Euros 69.99 – https://www.razer.com/sg-en/gaming-audio/razer-blackshark-v2-x
Razer Blackshark V2 Specifications
Headphones
Frequency response: 12 Hz – 28 kHz
Impedance: 32 Ω @ 1 kHz
Sensitivity (@1 kHz): 100dBSPL/mW,1KHz
Drivers: Customized Dynamic 50mm Driver
Inner ear cup diameter: 65 x 40 mm / 2.56in x 1.57 in
Connection type: 3.5mm
Cable length: 1.8 m / 5.91 ft.
Approx. weight: 262g / 0.6lbs
Oval ear cushions: Breathable memory foam cushions
Microphone
Frequency response: 100Hz – 10KHz
Signal-to-noise ratio:60dB
Sensitivity(@1kHz): -42dB V/Pa,1KHz
Pick-up pattern: Unidirectional
Mute Function: Click-to-mute
On-earcup Controls
Volume up and down
Mic mute on/off toggle
Audio Usage
Audio Usage: Devices with 3.5 mm audio jack
Audio Usage + USB Sound Card: Devices with USB port