As Premiere Pro continues to be the most popular video editing software, Adobe has rolled out several new enhancements in a new public beta, to improve efficiency and connectivity between different parts of the editing workflow.
You can currently install Premiere Pro (Beta) from the Beta tab in Creative Cloud Desktop if you would like to enjoy the newest features while working on your projects.
New header bar

The bar will now consist of Import, Edit and Export – core phases of the editing process. Task-specific editing workspaces are also accessible via a dropdown menu, along with Quick Export, System Compatibility Report, new features logs and a feedback link.
Starting with Premiere Pro, other Creative Cloud apps will receive this new header bar in their respective beta releases.
New import workflow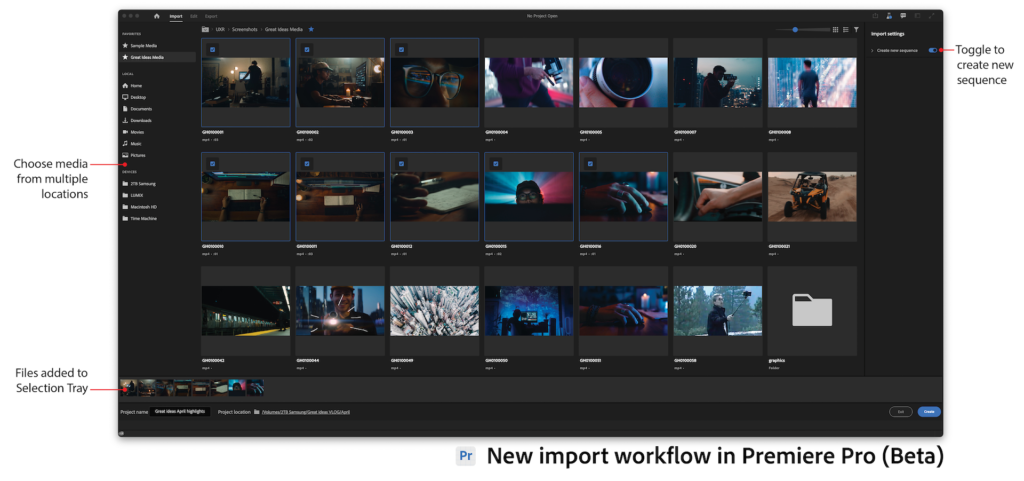 The new workflow shifts its focus onto your media rather than the project settings – you can now visit multiple locations (on the left), select media from them (in the middle) and create a new sequence (on the right). By customising the workflow to your needs, you can get your media onto the timeline faster.
Users can benefit from the Create New Sequence feature which adds clips in sequence, allowing for edits without repositioning it later. Sequence settings can also be automatically selected based on the media of the project.
New export workflow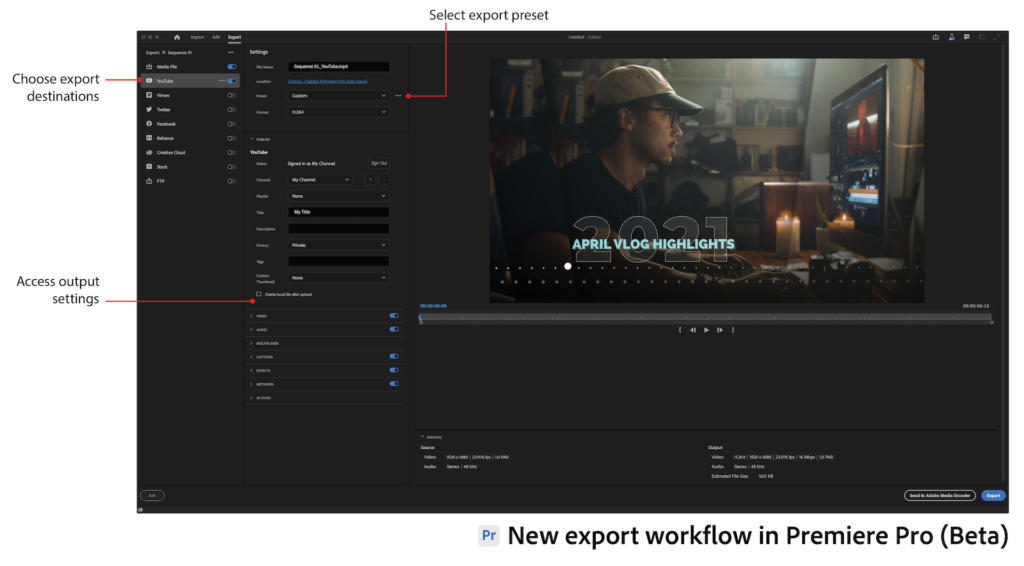 The new enhancement streamlines the video export process to various social platforms, with optimised render settings for each of them. The custom settings are readily accessible from the dropdown menus if you are exporting the video for another platform.
The optimised render settings are based on frame rate, frame size and other factors. Simply choose the High Bitrate preset for the highest quality.
Adapting to the new enhancements
To learn how to operate the new enhancements in this beta release of Premiere Pro, read this guide from Adobe for the respective set of instructions for each function.