Facebook has just launched a new data portability transfer tool to allow users to securely transfer their photos and videos from Facebook to Google Photos. This new tool gives users control over where they choose to share information and provides an option to easily move to another service.
The launch of this tool is the first of its kind from the Data Transfer Project — an open-source, collaborative initiative among companies (e.g. Google, Twitter, Microsoft, etc) to create a data portability platform that allows people to easily move their data between online services.
Here's how to access the tool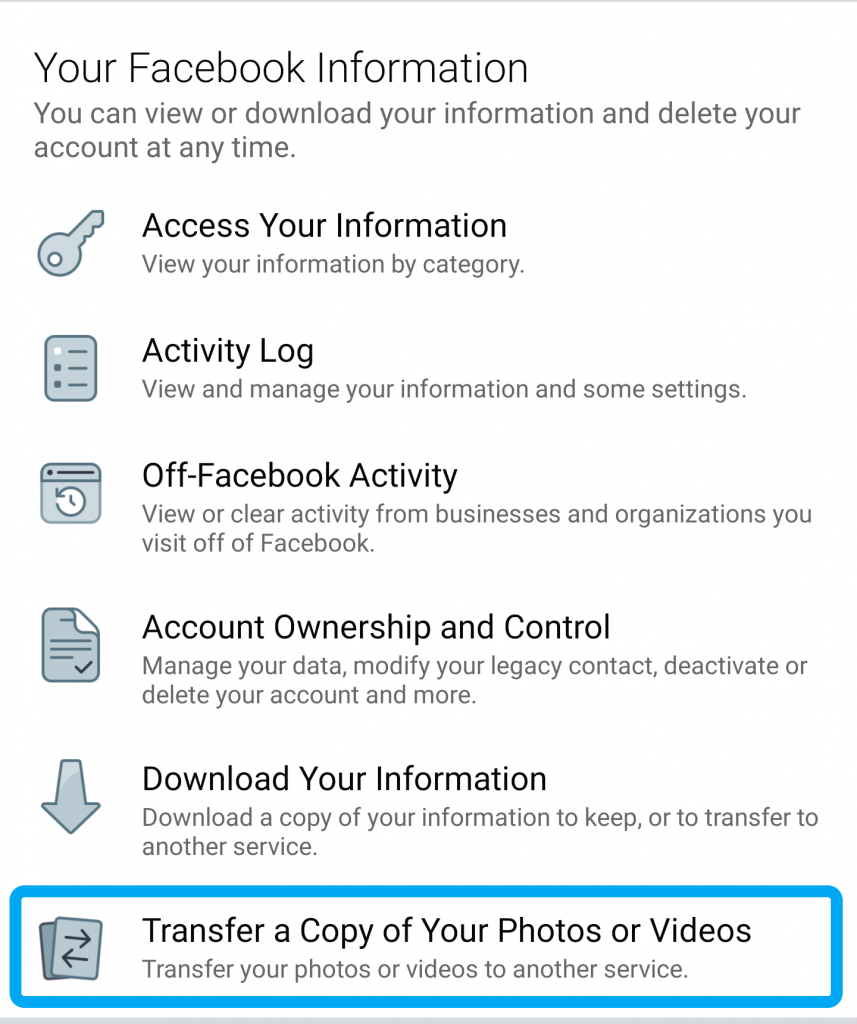 Head to the Settings menu inside the Facebook app, then select "Transfer a Copy of Your Photos or Videos" which is found under "Your Facebook Information"
You can then choose a destination (Google Photos) to transfer your photos and/or videos
You will be directed to a Google homepage where you will have to enter your login details
After that, just confirm the transfer and your photos/videos will be available in your Google Photos
At the moment, the tool allows users to transfer photos and videos from Facebook to Google.
Facebook expanding availability
Singapore is one of the key markets in APAC for the rollout, as well as Latin America. Other countries launching this new data portability tool on 21 February include Japan, Korea, Brazil, Egypt, Australia, New Zealand, South Africa, Mexico.
This launch follows a pilot in Ireland that was an initial launch for Facebook to test the tool, learn and receive feedback from stakeholders early on. The feedback has since helped to refine the tool ahead of this current rollout.
Commitment to privacy and security
Facebook also stressed that the company is committed to ensuring privacy and security for all users of the tool. As such, all data will be encrypted and users will be required to re-enter their password on both sides of the transfer. This ensures assurance and confidence that the visual contents are secure and going to the right place.