Since December 2019, Typewise, a Switzerland-based technological company, has developed an intuitive hexagonal keyboard layout combined with a predictive typing engine to improve the typing speed on smartphones.
To date, the company has about 1,000,000 downloads with 250,000 active users across iOS and Android. The company even managed to secure the CES 2021 Innovation Award and Best of Swiss App Awards 2020 under its belt. In their most recent revision, Typewise 3.0 has new autocorrect abilities to help further improve typing speeds.
Patented 'honeycomb' keyboard layout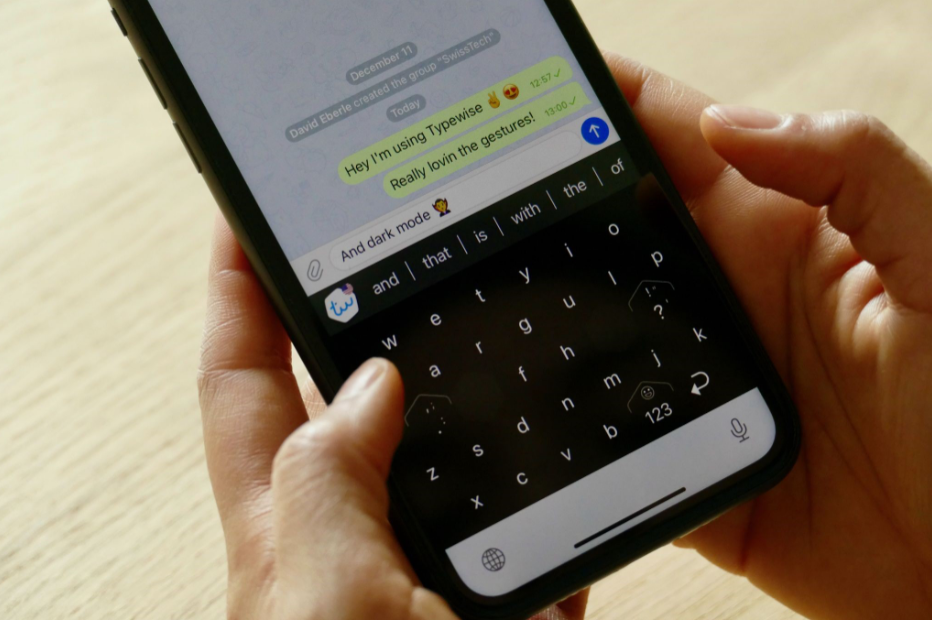 The patented keyboard layout has been specially designed to optimise typing speeds for smartphone users. Its uniquely arranged hexagonal key layout can reduce typo errors by 4 times and achieve 33% faster typing speeds.
Integration of language detection
Typewise saves the need of manually switching between multiple keyboards by intelligently detecting and changing the input language accordingly. The said feature boasts a high level of accuracy and localised features, even recognising any dialects or colloquialisms for over 40 languages.
AI autocorrect with security features
The autocorrect feature utilises an AI algorithm which was developed with experienced engineers from the Swiss Federal Institute of Technology (ETH Zurich), one of the world's leading institutes for technology and engineering. Without requiring an internet connection, the app can protect users by not exposing any keystrokes to anyone, including Typewise.
The development of these AI features were heavily inspired by an informative study by Cambridge University and ETH Zurich, where the typing habit of 37,000 people indicates that typing speed is improved with accurate contextual autocorrect technology.
Availability and Pricing
The basic version of Typewise is available for free on the Apple App Store and Google Play Store. Access to premium features like language detection will require an in-app purchase for S$2.48/month, S$6,98/year or S$32.98/lifetime.