From 4 to 26 February 2021, Singaporeans can participate in a new social game built into Google Pay to usher in a prosperous Lunar New Year in Singapore.
The company aims to create a more rewarding and "huat" experience for new and existing users while celebrating the spirit of togetherness and reunion during this festive season.
Cash ang pow on Google Pay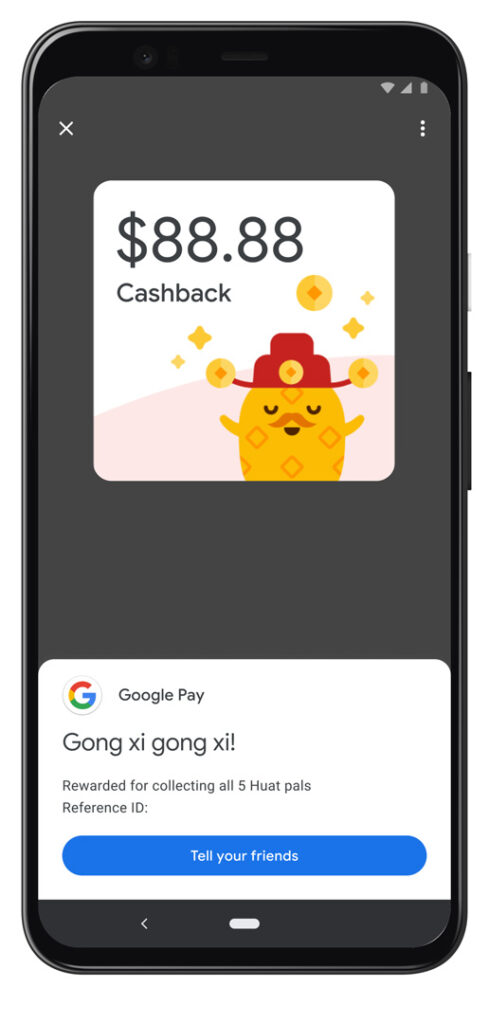 The game called Huat pals – allows Singaporeans to claim an ang pow valued between $8.88 to $88.88.
To do so, they just need to collect 5 playful characters or "Huat pals" within the app, which is received at random upon completing transactions and other actions on Google Pay.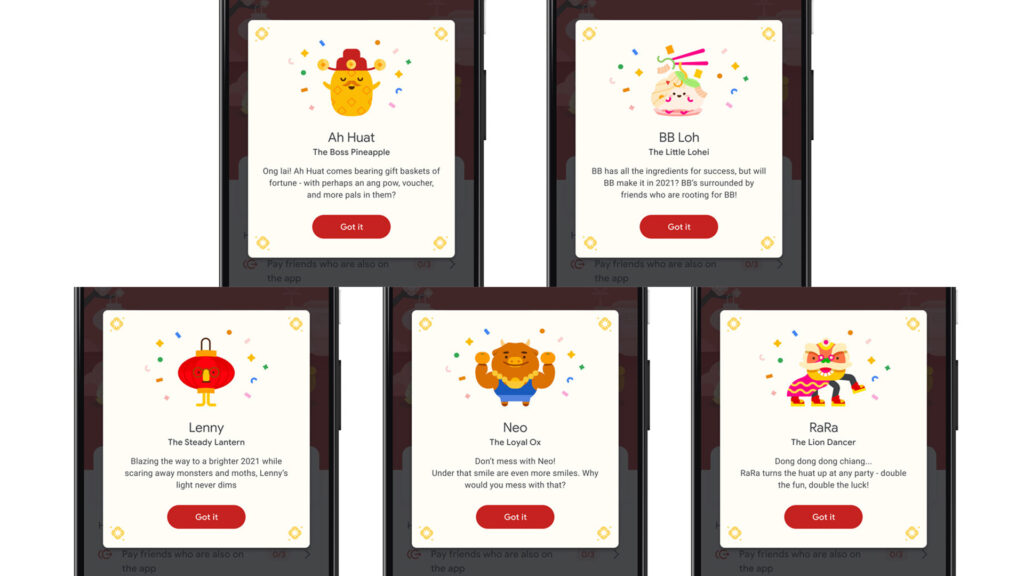 4 ways to collect a 'Huat pal'
There are 4 types of actions users can complete to collect a "Huat pal". Every activity can be done several times a day to give you multiple chances to collect "Huat pals" daily:
Making eligible transactions to unique merchants daily on Google Pay. Types of transactions include:

Using Tap & Pay in-store (for NFC-enabled Android devices)
Using Scan and pay (via PayNow SGQR or via a UEN)
Purchasing movie tickets from Shaw Theatres or Golden Village on the app
Ordering food on the app

Sending to different friends who are on Google Pay
Referring new friends to Google Pay
Gifting or receiving 'Huat pals' to/from friends
Made better with family and friends
To help spread the joy and love of sharing, you can bring in friends and family into the game to make it more rewarding. Among the five lovable "Huat pals", 'Ah Huat' – the Boss Pineapple, is known to drop a gift basket that you can share with groups of three or more friends.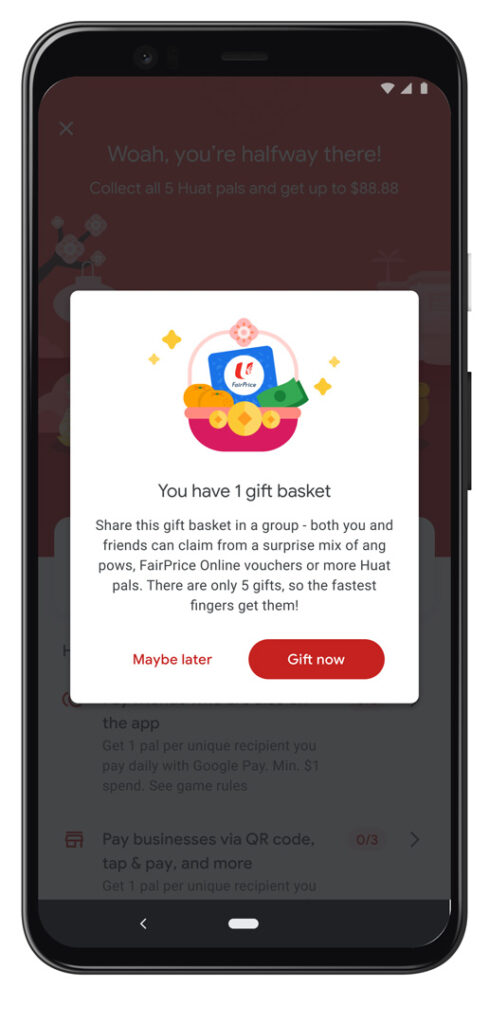 In partnership with FairPrice Online, these gift baskets provide an opportunity for up to five people (including the sender) to claim a gift each, which includes a random mix of FairPrice Online vouchers, ang pows or additional 'Huat pals' to complete the collection. Collected 'Huat pals' can be gifted to your friends to increase your chances of collecting more characters and speed up earning of rewards.
Get started on Google Pay
The Google Pay app can be downloaded on the Google Play Store (Android) or the App Store (iOS).
---
Update (5 Feb 2021): Google announces changes in transaction limit. Users are encouraged to check the Google Pay app daily for updates.