In a recent survey conducted by GetApp, they interviewed over 500 SMEs and businesses in Singapore to find out their digitalisation plans moving forward the pandemic.
GetApp is an online search engine platform for businesses to find software tools tailored to their needs.
Almost half of these organisations (41%) are looking at replacing their current software to achieve greater results with digitalisation. But the challenge lies in finding the right software to expand their digitalisation plans effectively and prudently – a struggle that 79% of respondents face.
No 'one-size-fits-all' solution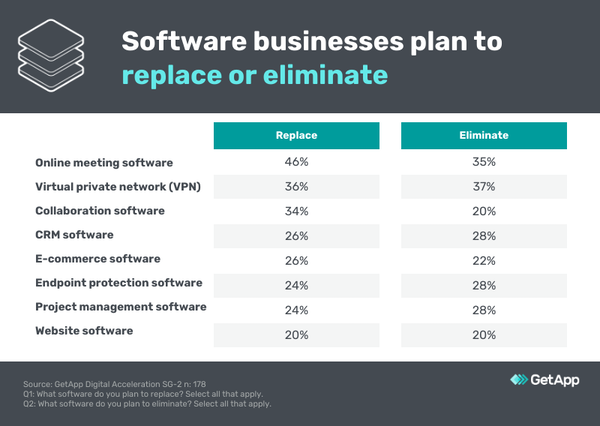 Results in the survey showed that online meetings (46%), virtual private networks (36%) and collaboration (34%) were the most sought after technologies to replace.
Even though the majority of businesses (84%) acknowledged that their previous software purchases have enabled them to adapt and survive during the pandemic, almost half of these organisations (41%) now plan to replace these outdated systems.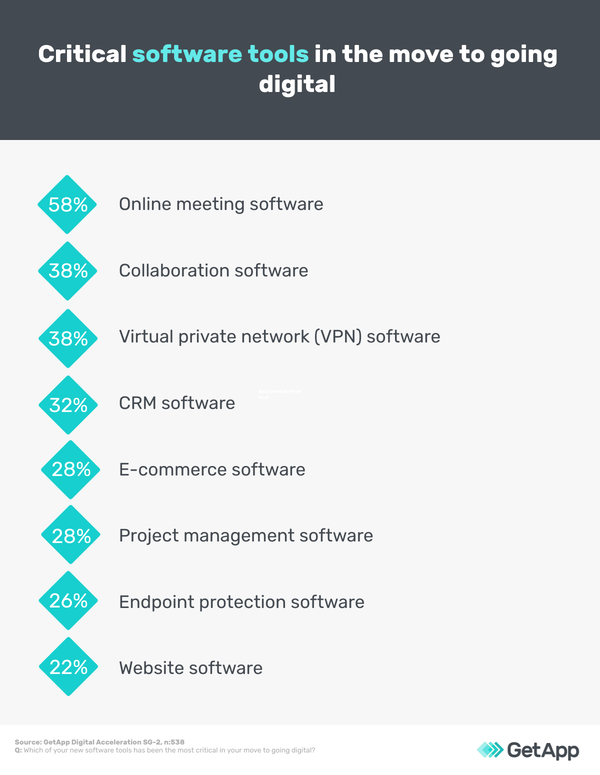 The survey also showed that more businesses are beginning to recognise the value of emerging technologies in big data analytics (64%), AI and machine learning (60%), as well as in IoT connectivity (48%).
As such, organisations should start considering how these smart software tools can enable them to reach business goals more efficiently.
Digital tools can play a role in offering value-added insights for businesses to improve productivity in their areas of focus – mainly in sales and promotion (65%), logistics and supply chain support (55%), and data mining and analytics (51%).
SMEs should continue exploring digital options
GetApp closes off the report by recommending that SMEs should continue to explore digital options to achieve business goals in 2021.
There is a pressing need for business leaders to be strategic in planning, especially in a climate of uncertainty. As businesses are concerned about profit-maximising and cutting costs, it is essential that they are investing consciously in software tools that can meet their current and future needs.
By harnessing smart software tools, businesses can discover greater opportunities by using data-driven insights, potentially increasing profits in the long run.
To find out more about how businesses in Singapore can harness IT strategies, you can read more about the survey details here.