Starting 3 August 2019, gamers in Singapore can look forward to getting a free high-performance gaming router (worth $399) when they sign up for StarHub's new Turbo Gamer 2Gbps plan.
This 2Gbps fibre home broadband service will cost S$62.90 per month and requires no additional service activation or installation fees. Additionally, two months of subscription fees will be made free as well as part of a launch promotion.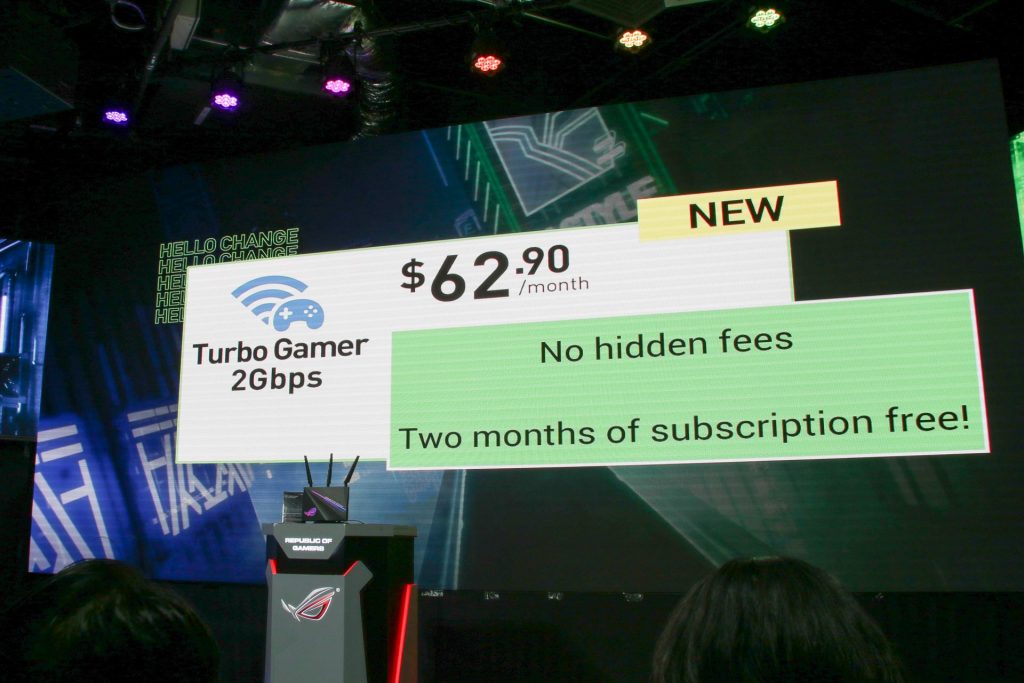 StarHub's #HelloChange journey is all about transforming our customers' experience and serving them better than anyone else. StarHub's recent chart-topping achievement for Broadband in Customer Satisfaction Index of Singapore 2019 is a major boost as we continue to make a slew of improvements, from eradicating hidden fees to offering smarter and more powerful routers to address WiFi performance challenges. ASUS ROG has gained plenty of gaming cred worldwide, and we cannot wait to turbocharge our customers' gaming experience with top-notch and sleek gear, all without hurting their wallet.Mr Yann Courqueux, Vice President of Home Product, StarHub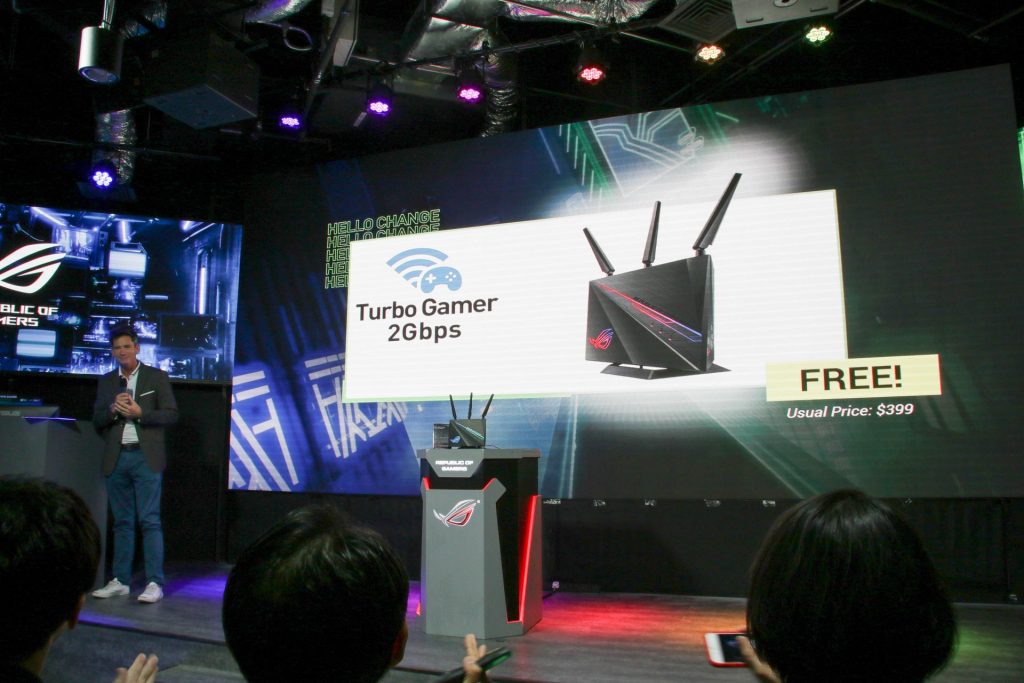 ROG Rapture GT-AC2900
The new 802.11ac WiFi gaming router ROG Rapture GT-AC2900 was exclusively launched in a joint announcement between ASUS Republic of Gamers (ROG) and StarHub.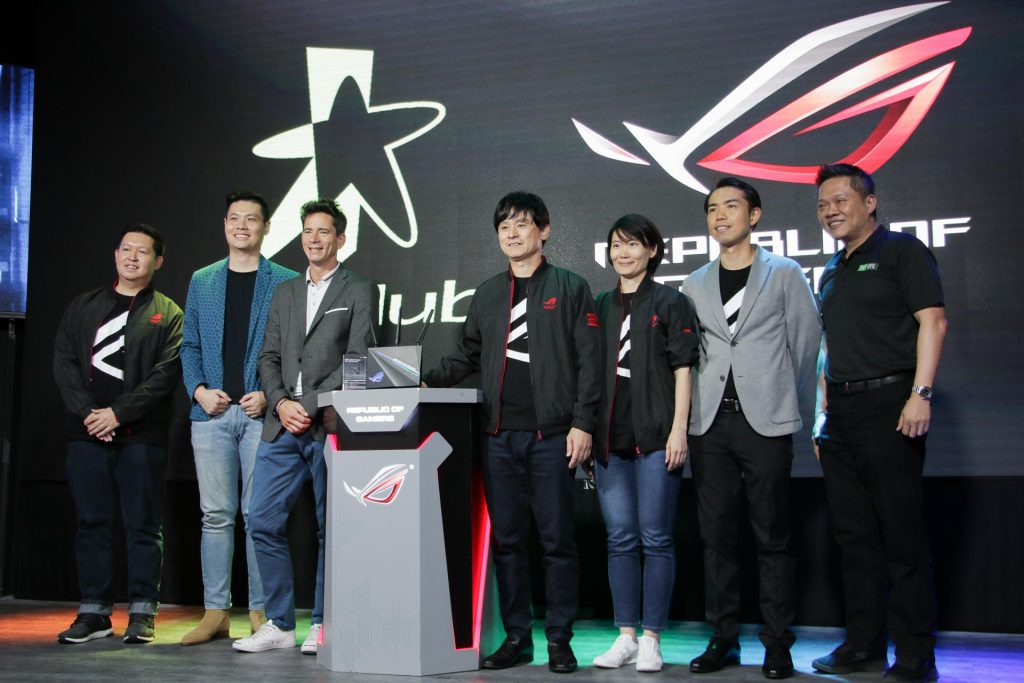 Built to give PC, console and mobile gamers a competitive edge, it features a suite of technologies such as triple-level game acceleration, adaptive QoS, wtfast®, Dynamic Frequency Selection and MU-MIMO – to boost speeds and optimise internet routes between the home network and game servers for minimised ping times.
The ASUS ROG Rapture GT-AC2900 Router is also equipped with AiProtection Pro, powered by Trend Micro, which aims to protect the entire home network from threats. This real-time network protection service also offers users advanced parental controls and no subscription fee is required. Users can also enjoy complete peace-of-mind, knowing that security and router firmware updates are done automatically.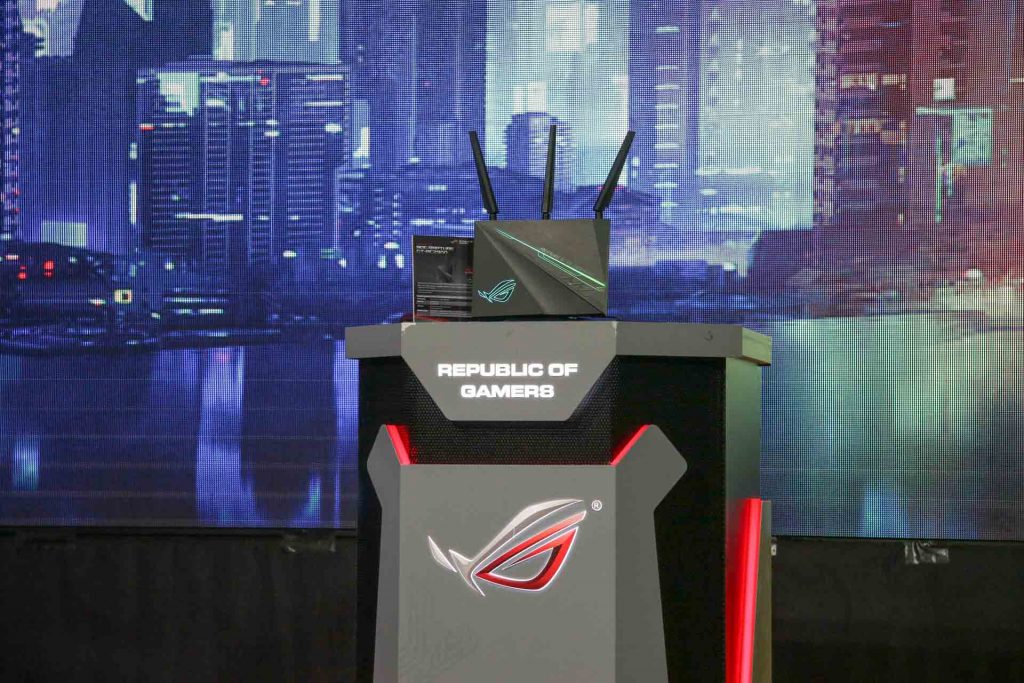 Republic of Gamers was founded on this very determination to create an entire line-up of powerful and beautiful gear designed to help you win. We create products for those who dare to be different, who dare to challenge the status quo and those who dare to say I deserve nothing but the best in every game. We also understand that gamers at home will have to compete with all their devices before they compete with their enemies. With our cutting-edge gaming router, the ROG Rapture GT-AC2900, ASUS and StarHub strongly believe that we will provide the best wireless experience for all our consumers.Mr Karl Chu, General Manager for APAC, ASUS
Availability
StarHub's Turbo Gamer 2Gbps plan will be available for sign-up starting 3 August 2019 at StarHub Shops and online: www.starhub.com/turbo-gamer.
Customers will get the ROG Rapture GTAC2900 at no additional cost (Usual price: $399). In addition, they will enjoy free two months of subscription worth $125.80 as a launch promotion, making Turbo Gamer 2Gbps the most competitively-priced offering. These customers will also have the option of buying an exclusive ROG gaming essentials bundle, comprising a keyboard, mouse and headset, at privileged rates.
With dual internet connections, the 2Gbps fibre broadband service gives customers the flexibility of setting up home networks to suit their needs, from wiring a dedicated gigabit network for resource-intensive gaming and cloud services to having separate wireless connections, without compromising on bandwidth and surfing experience. StarHub customers get faster and more convenient access to Garena's local servers, which are hosted on StarHub's broadband network. This allows customers to experience lower-latency, smoother gameplay while on Garena's games, including Free Fire, Speed Drifters, Arena of Valor, and League of Legends.