For many years, computers have been running on powerful x86 desktop processors, mainly built from Intel or AMD. On the other hand, ARM processors are a common low-power chips found on most smartphones and tablets.
Early computers using ARM processors were crippled with disappointing performance. However, the recent release of Apple's M1 chip boasts groundbreaking benchmarks, some of which surpass that of x86 desktop processors. In this article, we discuss if you should get an ARM-based laptop for your next computer.
Stunning performance on MacBook with M1 chips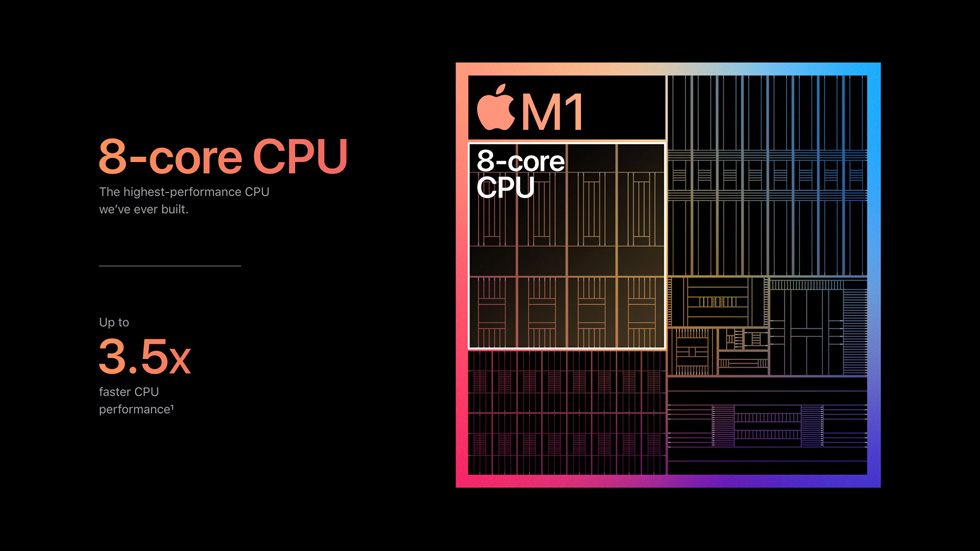 Apple claimed that their newly engineered M1 possessed more than 2 times processing power than their previous product and up to 3.5x faster CPU performance during their recent launch event held back in November 2020. This claim is also verified by many online reviewers who carried out multiple benchmarks and also experienced much faster program launches.
Even on Parallels which emulates Windows 10 while running on macOS, reviews have indicated swift performance. The impressive performance serves to break the stereotype of ARM processors being underpowered for computers.
Impressive battery life and heat performance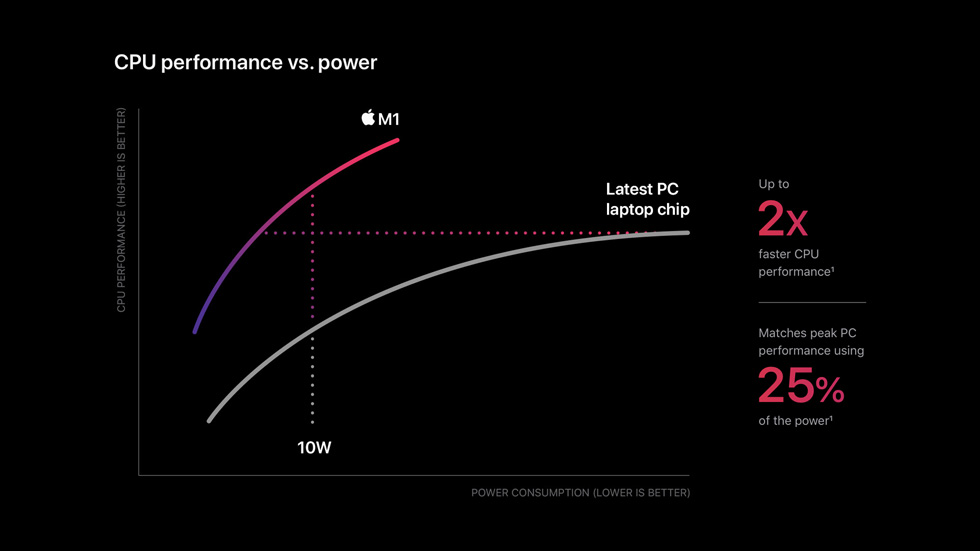 Using the Apple M1 chip as an example, they only consume 25 per cent power of what the x86 chips need, while delivering better performance. The power efficiency results in M1 models boasting a 20-hour battery life compared to 8 hours on Intel-based MacBooks.
The lowered power consumption drastically reduces heat generation, paving the way for a fanless design. The frequency of thermal throttling, which had marred earlier MacBook models, have also been reduced.
Native compatibility with mobile apps
Using the same processor design as smartphones, computers with ARM processors can run mobile apps (from the same corporation) without emulation methods. Skipping the emulation step utilises the processor's full potential, opening up many possibilities of using useful smartphone apps directly on your computer.
On Apple's M1 computers and Chromebooks running ARM processors, users can use mobile-only apps, from their respective app stores, such as Instagram and PayNow, which is more feature-packed than their web version counterparts.
Slow adaptation for Windows devices (or not even available)
Within days of Apple's M1 chip announcement, software manufacturers such as Adobe and Da Vinci have announced plans to design their programs to run on the chips without emulation. Even without the software updates from software manufacturers, Apple has announced Rosetta 2 to aid with this transition by translating x86 programs to work on the Apple M1 processors.
In contrast, when Microsoft tried a similar ARM processor transition with the Microsoft Surface Pro X, users have reflected compatibility issues with various softwares that they were using. This was worsened as Microsoft did not release any forms of emulation until later into the release. Software manufacturers were also much slower in releasing ARM versions of their programs. If you have thoughts of using Windows natively on Macs via Bootcamp, this option is discontinued on the Apple computers with the M1 chips.
ARM chips pave the way for future computing
ARM chips promise powerful performance with lesser power consumption and could see an increase in adoption for more computers in the coming years. However, looking beyond the impressive benchmarks, desktop programs have yet to adapt to the new architecture, especially on the Windows operating system.
As with every major technological innovation, there ought to be a transitional phase where such changes become the new normal. If you are willing to live with the temporary inconveniences, ARM-based computers are for you. Else, it may be better to stick to conventional computers making use of Intel or AMD chips for now.