Showcasing itself in its own spotlight (literally), the Nothing Phone (1) undoubtedly received much hype for its futuristic design – just like the Nothing Earbuds. Incorporating the GLYPH lighting and dot matrix design elements, Nothing products portray an image of the future for its users to look forward to.
Drawing some inspirations from both the iPhone and Android world, does the Nothing Phone (1) manage to create its own identity?
Design
With its signature GLYPH lighting on the back, the Nothing Phone (1) is undoubtedly an attention grabber in the smartphone market. Maintaining this status quo, it incorporates several iPhone elements such as squared-off edges, even borders, even down to the camera placements – some netizens even tried to fit their iPhone cases on it, only to fit snuggly!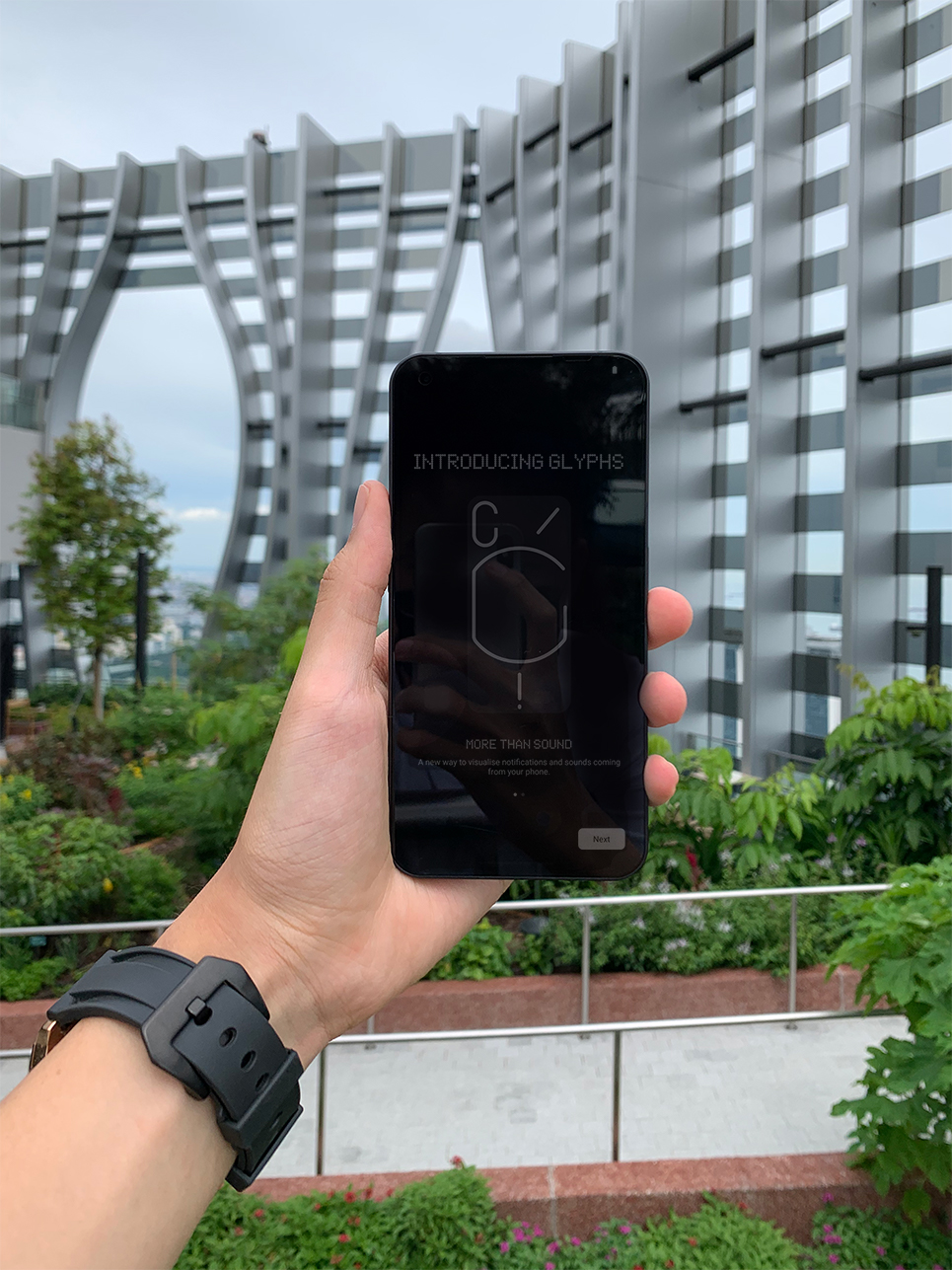 Speaking of the GLYPH lighting, it can be used as an effective and quirky way of receiving notifications – with 10 different flashing patterns and customisable light intensity. The light pulses will come in sync with the ringtone's rhythm.
The usage scenarios extend to alarms or using them as a backward selfie flash – a major upgrade over the standard flash. Contrary to popular belief, the lighting effect does not significantly drain battery life.
User interface
With no pre-installed bloatware, NothingOS adds its own flare to the stock Android vibe of the UI. The use of dot matrix can be found in almost every design aspect, together with minor tweaks in icon placements and the inclusion of the bottom control bar.
Shipping with Android 12, Nothing has yet to announce about the years of software support the device will receive. We look forward to it being streamlined with major players like Google and Samsung – with their 5-year support.
Display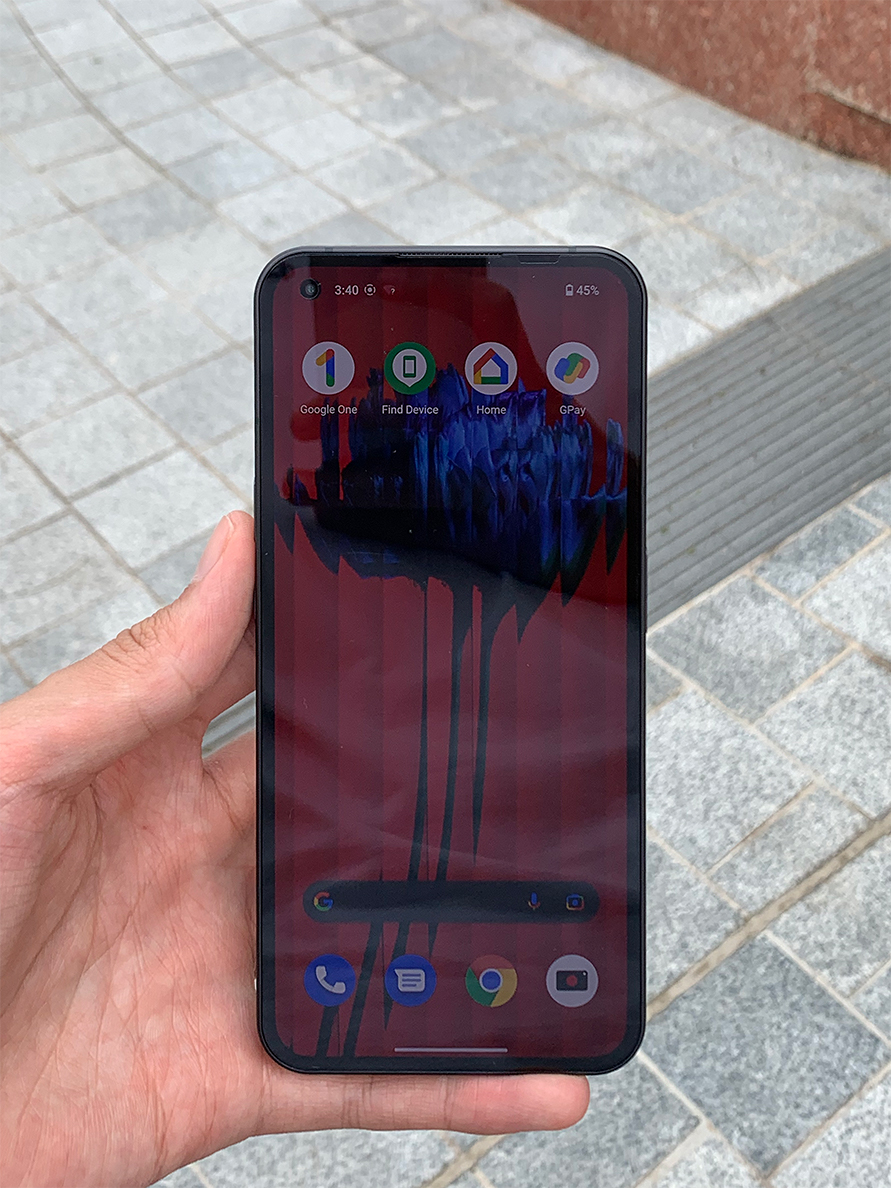 Initially proclaimed to be 1200 nits, the rating was quickly lowered to 700 nits after a couple of weeks of launch. Setting aside this controversy, the brightness of the display brightness felt about the same as our editor's iPhone XS. To add on, users would have to enable auto-brightness to achieve peak brightness – something our editor is not a fan of.
By default, the phone is tuned to a refresh rate of 120Hz, with support for HDR10+ for enhanced media consumption – supported on Netflix.
The refresh rate will revert back to 60Hz when displaying still images, instead of 10Hz on more premium screens – lowering power efficiency. Nonetheless, colour-quality reproduction does feel similar to a premium screen.
Camera Abilities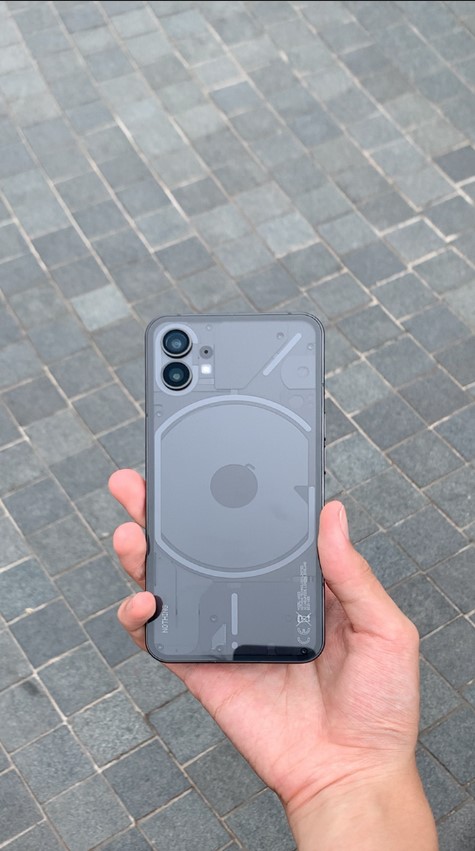 Featuring a dual 50MP rear camera setup – comprising of a wide (Sony IMX 766 with OIS) and ultrawide lens (Samsung JN1 sensor with Tetracell Colour filter), we'd expect high-quality photographs to be taken on this device.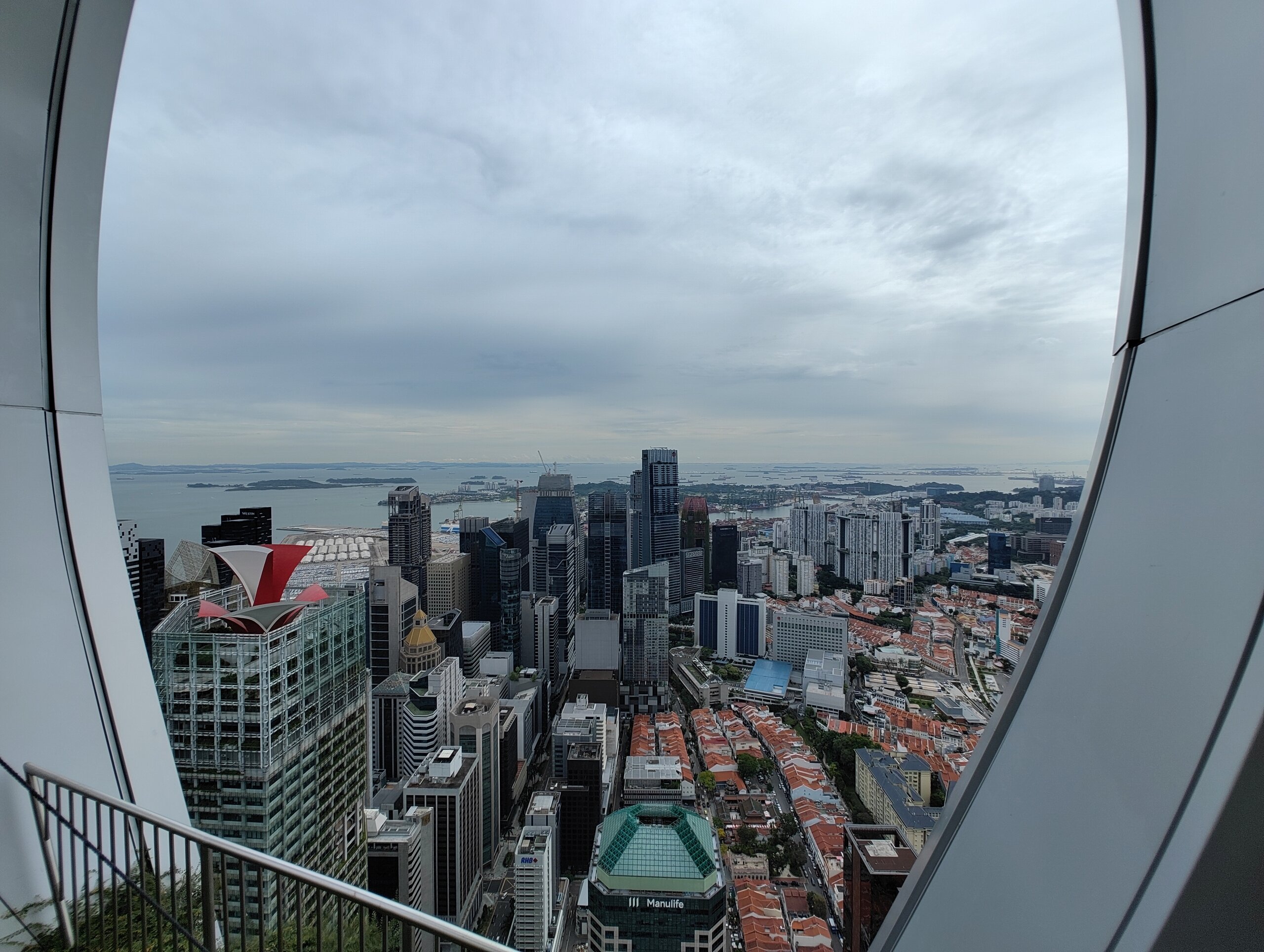 Despite its superior camera hardware, video recording is limited to 4K @ 30FPS, which could be a limitation for users pursuing smartphone videography.
We were keen on giving a try on the bokeh effect which was hyped up on this device. Looking at the previews of the bokeh did not instill much confidence that it was going to live up to our expectations.
We were pleasantly surprised by the exemplary results – it even managed to achieve accurate results on non-living, still objects such as the stone structure in the sample shot. While there were some instances of mishaps, you can still fiddle around with the settings after taking the photo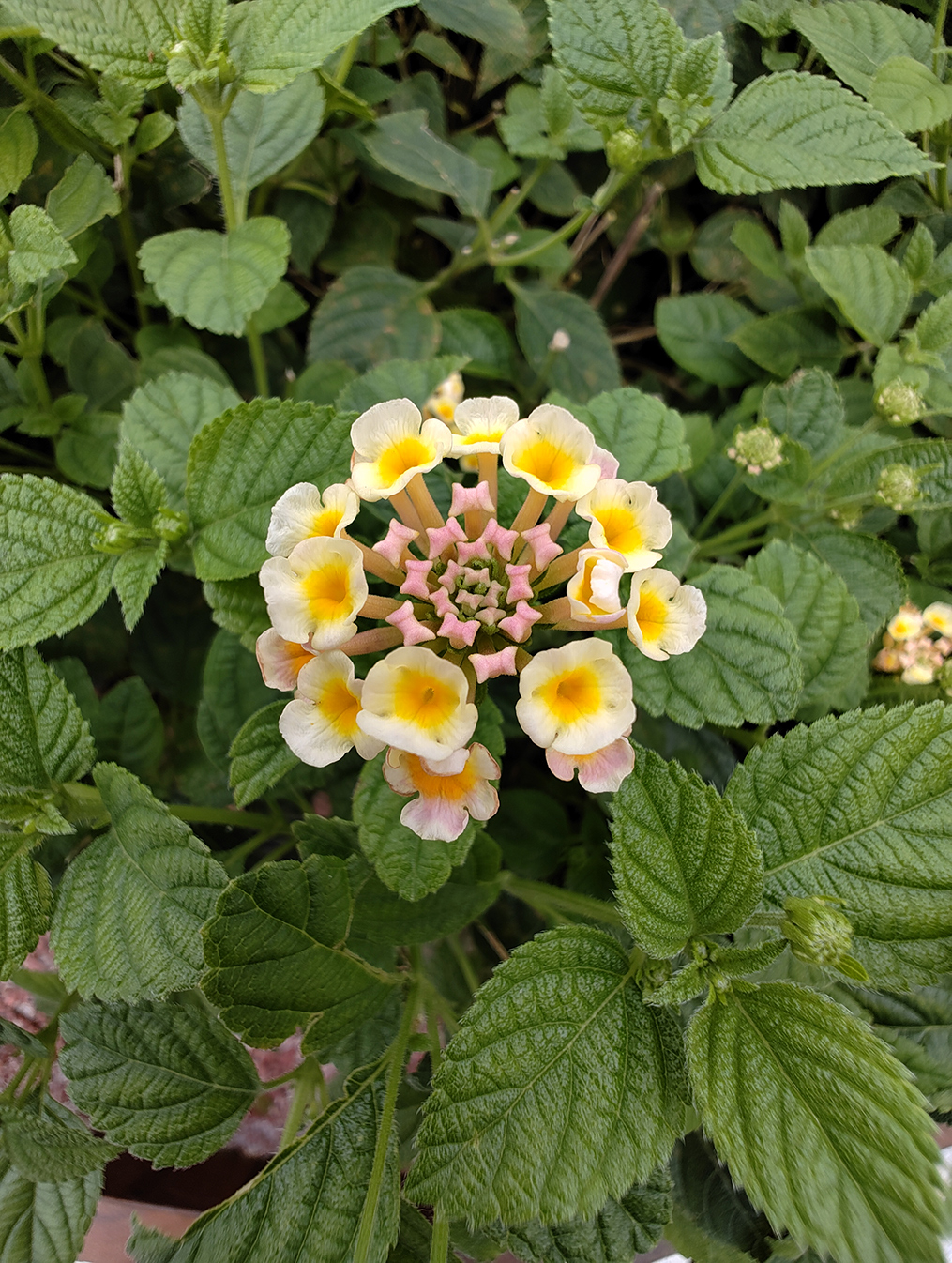 The macro mode of the camera was able to capture pictures of flowers down to about 10cm away from the camera. When brought down to 3cm, the camera failed to capture details of the internals without the fog – due to its focal length restriction.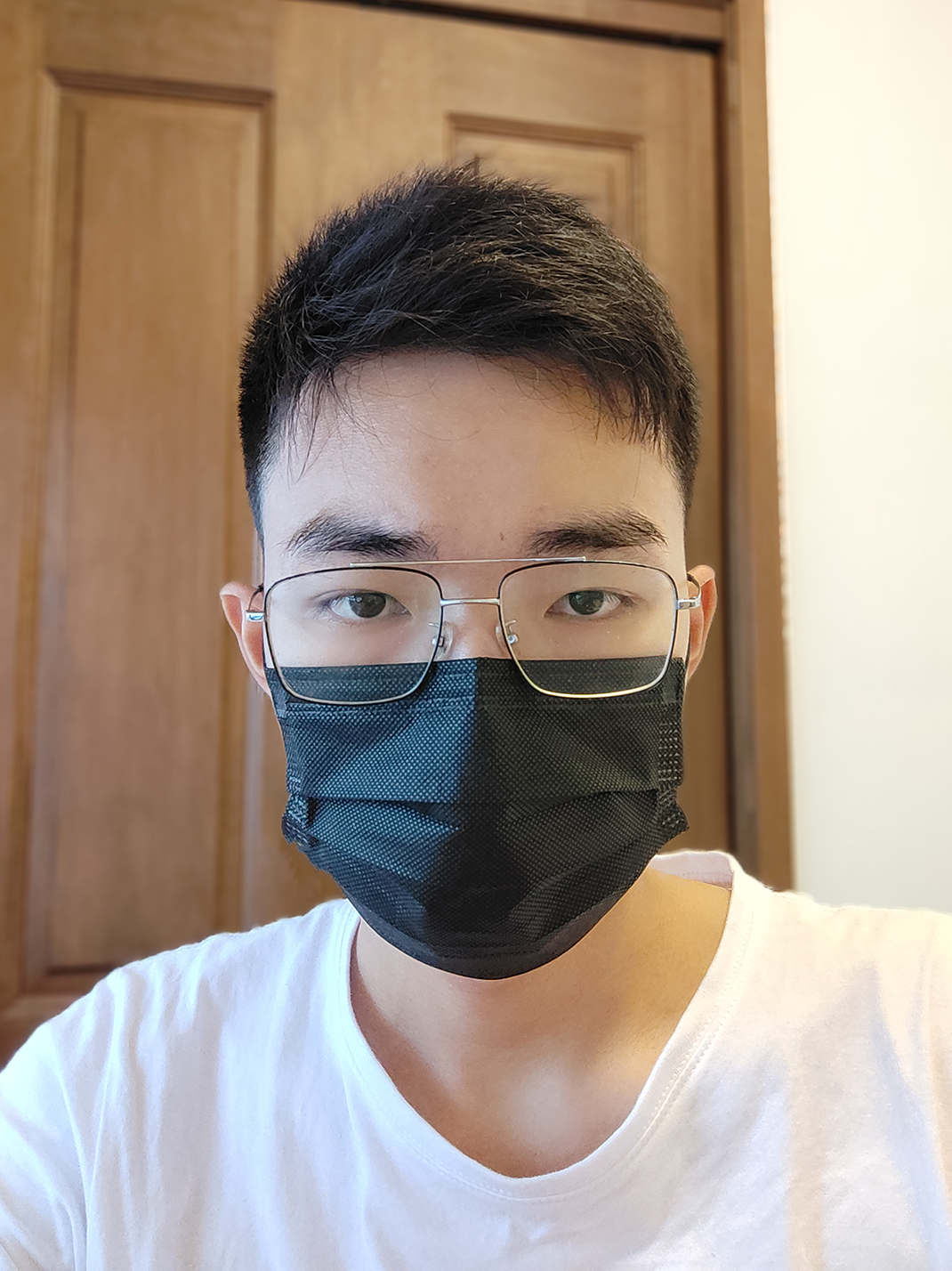 Moving to the front, the selfie camera produces sufficiently clear photographs, with a milder but still accurate bokeh effect. We do foresee more users using the rear camera thanks to the superior lighting and camera setup.
SoC performance
Containing what seems to be a mid-range chip, the device was able to get most tasks done, such as running its 1080P screen at 120Hz refresh rate screen.
We believe that the chip's AI capabilities (albeit midrange) came in handy when used with the camera – notably the bokeh effect which was one of the tightest we have seen on a smartphone.
Running on 8GB RAM, the Nothing Phone should aptly handle modern programs for years to come. We do realise that, the device tends to get warmer than comfortable when running action games, like Asphalt 9.
Battery life
We were led to believe, the midrange chip does help reduce energy consumption when paired with the 4,500mAh battery. Wired and wireless fast charging delivers 33W and 15W respectively. The claim of delivering 50% charge in 30 minutes holds true when we used a PD charger, which supported up to 65W.
Depending on your expectations, the 17-hour-ish battery life (on a usual day) could be acceptable for most users. Users who see themselves engaging in prolonged gaming and media consumption will have to take note – the battery depleted 25% from full when using YouTube for about three hours.
What else we liked
Our reviewers appreciate the Haptic feedback on this device, which resembles other higher-end phones to foster a premium experience. Straight-edged smartphone designs make the device more grippy in the hand – something hard to come by from the likes of Android.
What we found interesting was that the voice recorder app contains 3 different modes – for environmental sounds, vocals, and regular recordings. During our tests, we felt that the vocal mode made voices more defined, and we anticipate future improvements to match up closely to studio recordings.
What would be good to see
With more compact devices featuring higher charging wattage, we foresee Nothing making advances in terms of reverse charging power. While a 1080P screen is no red flag, it would be great to see the next generation having a higher-resolution display.
We are also anticipating brighter screens as 700 nits of brightness can be a stretch under the sun. The ability to record in 4K@60Hz will also be highly appreciated to fully utilise the superior camera hardware.
Pricing and Availability
The Nothing Phone (1) is available in three configurations, in black and white. The price starts from S$769 for the 8GB RAM + 128GB ROM model, S$869 for the 256GB variant, and S$949 for the 12GB RAM + 256GB ROM model.
As with phones nowadays, there will be no charging adapter included in the box – would be spectacular to see the company launch a transparent charger.