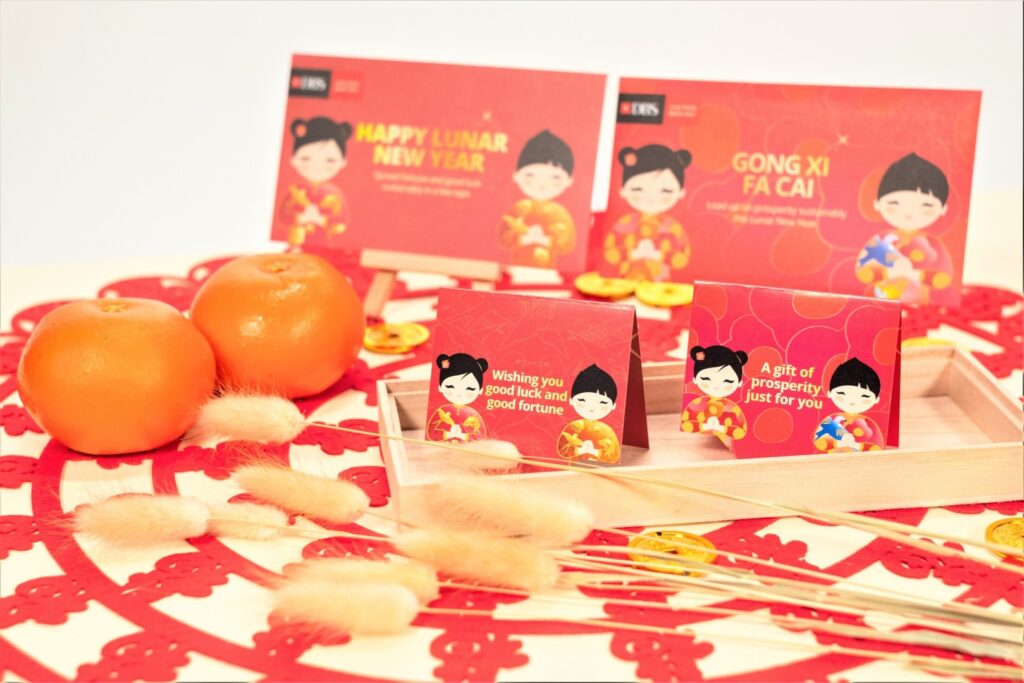 With Chinese New Year (CNY) around the corner, many Singaporeans will be taking this festive season to gift their families and friends. However, with the restrictions ongoing, CNY will never be the same again. With that, DBS is back with their QR Gift Cards and an increased number of New Notes ATMs.
To ensure a hassle-free and seamless experience for DBS/POSB customers, DBS will be stepping up efforts to bolster access to its QR Gift Cards. This initiative came about as QR Gift Cards has proven to be increasingly popular among customers. Customers will also be able to obtain new and good-as-new notes via more new notes ATMs and self-service touchpoints, which will be operational for 21 days as well as the bank's online reservation service.
From 28 December 2021 to 16 January 2022, customers can place their orders for QR Gift Cards online and the cards will be mailed to them for free. This is done to ensure safety among the pandemic and sustainability in mind.
For customers who prefer traditional cash gifting, they can obtain new notes and good-as-new notes at all DBS/POSB branches or the bank's New Notes ATMs and self-service touchpoints starting 11 January 2022. However, customers are strongly encouraged to use old notes in view of strong demand.
For the collection of new notes, customers are to book a slot via DBS' online reservation system. Once a slot has been secured, they can then visit a branch for these services during dedicated new notes collection hours at their preferred date and location. This is arranged in accordance with the latest Covid-19 guidelines.
The online reservation will open during two separate window periods, starting 4 January and 10 January 2022 respectively. Collection of new notes will similarly be done across two windows, starting 11 January and 20 January 2022 respectively.
Each customer will only be allowed a maximum of one reservation slot. To reserve a slot, visit https://go.dbs.com/sg-cny2022
Starting 11 January 2022, 64 disbursing new notes and good-as-new notes ATMs will be available across 45 locations island-wide. The machines will be operational for 21 days as compared to the 18 days last year.
To view the interactive map of the ATMs, please visit https://www.dbs.com/pop-up-atm/index.html