[cs_content][cs_section parallax="false" separator_top_type="none" separator_top_height="50px" separator_top_angle_point="50″ separator_bottom_type="none" separator_bottom_height="50px" separator_bottom_angle_point="50″ style="margin: 0px;padding: 45px 0px;"][cs_row inner_container="true" marginless_columns="false" style="margin: 0px auto;padding: 0px;"][cs_column fade="false" fade_animation="in" fade_animation_offset="45px" fade_duration="750″ type="1/1″ style="padding: 0px;"][cs_text class="cs-ta-justify"]The latest Sony WS623 Walkman® could be your next companion even in your next swim out at sea. This Bluetooth headset can endure extreme outdoor conditions which is not only waterproof but salt waterproof and dustproof. This makes it perfect for beach activities where sand may damage ordinary headphones. With a IP65/IP68 rating, you can swim to depths of 2 meters for up to 30 minutes – definitely longer than you can hold your breath!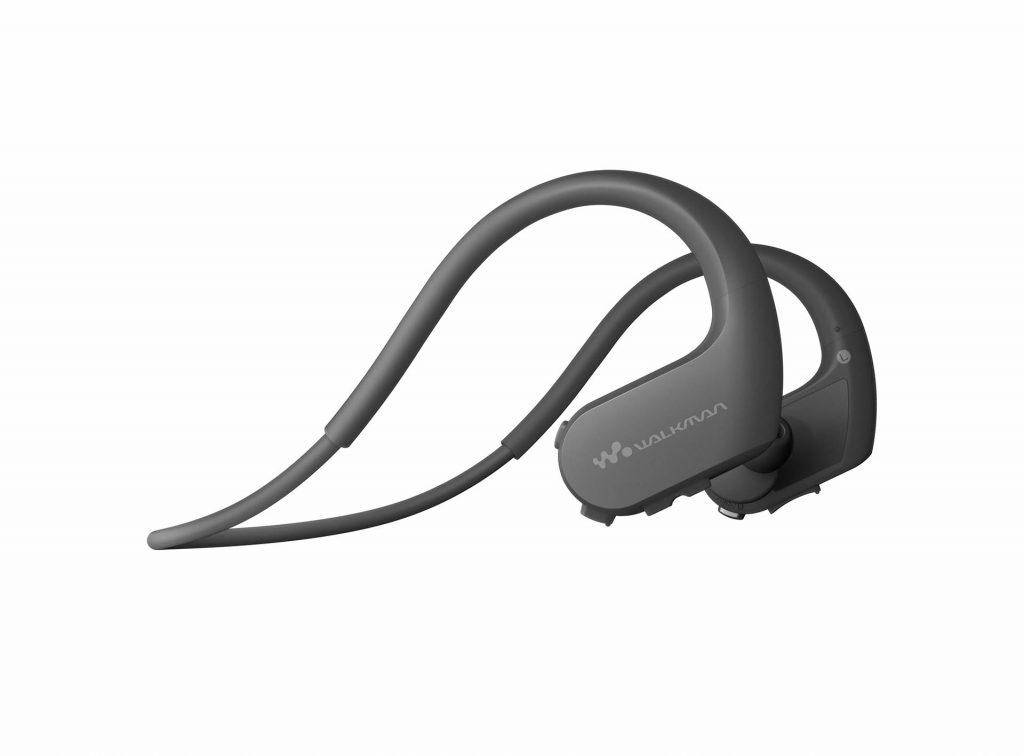 Talking about endurance, this accessory can operate between -5°C to 45°C providing about 12 hours of battery life on a full charge. No worries if you can't bring your smartphone along with you. It includes an internal memory of 16GB that allows you to store songs right onto the headphones without having to depend on your phone's media player.
With an improved ergonomic design, its slim, light and stylish design stays in place no matter the movement.[/cs_text][x_custom_headline level="h2″ looks_like="h4″ accent="false"]NFC Connectivity[/x_custom_headline][cs_text class="cs-ta-justify"]The WS623 Walkman® features a one-touch pairing that makes it very convenient if your smartphone features an NFC chip. By tapping it against the back of your phone, your phone will be paired through Bluetooth instantly.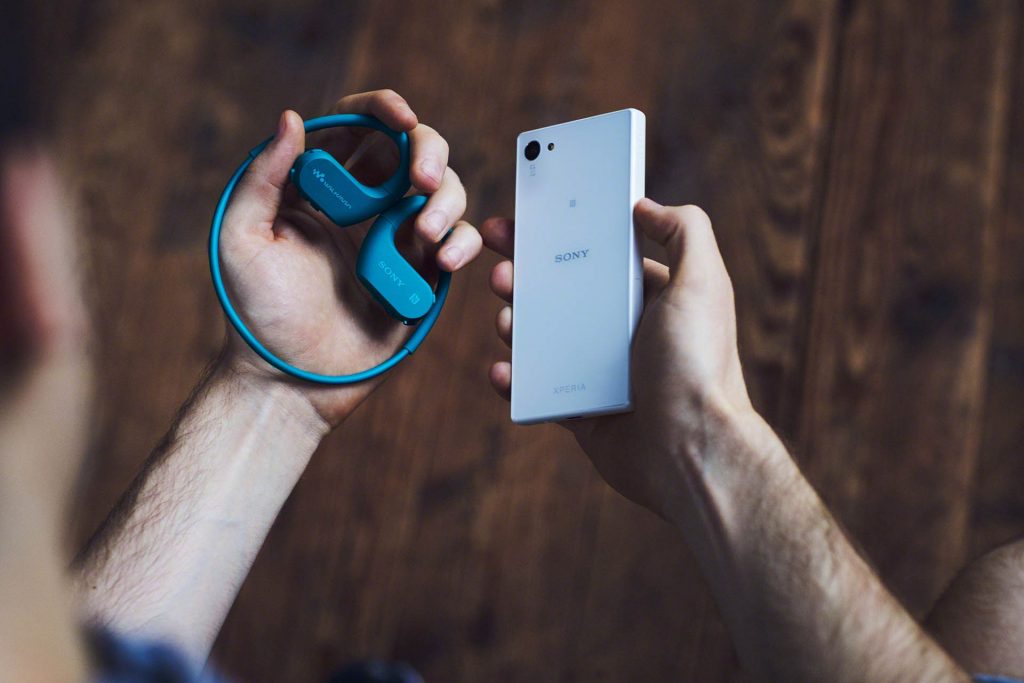 [/cs_text][x_custom_headline level="h2″ looks_like="h4″ accent="false"]Specifications[/x_custom_headline][cs_text class="cs-ta-justify"]
Model Name
NW-WS623 Walkman®
Internal Memory
4GB
Available Colours
Lime Green / Blue / Grayish White / Black (4GB)
Wireless Capabilities
Bluetooth® / NFC™
Ambient Sound Mode
Yes
Compatible Formats
MP3 / WMA / Linear PCM / AAC / FLAC
Water Resistance
Dustproofing
IP65/IP68 (IEC 60529) or equivalent7
Sound Effects
Dynamic Normaliser
Music Playback Time
Approx. 12 hours8 / 4 hours9
Charging Time
Approx. 1.5 hours
Quick Charge
Approx. 3 minutes charge enables up to approx. 60 minutes playback10
Operating Temperature
-5°C to 45°C
Mass
Approx. 32g
Accessories
Earbuds (4 sets: S/M/L/LL)
Waterproof Earbuds (4 set: S/M/L/LL)
USB Cradle (1), USB Cable (1)
Adjustment band (1)
[/cs_text][x_custom_headline level="h2″ looks_like="h4″ accent="false"]Availability[/x_custom_headline][cs_text class="cs-ta-justify"]The Sony WS623 Walkman® will be available at all Sony Stores, Sony Centres and selected Sony authorised dealers from May 2017 at a recommended retail price of SGD199.[/cs_text][/cs_column][/cs_row][/cs_section][cs_section parallax="false" separator_top_type="none" separator_top_height="50px" separator_top_angle_point="50″ separator_bottom_type="none" separator_bottom_height="50px" separator_bottom_angle_point="50″ style="margin: 0px;padding: 45px 0px;"][cs_row inner_container="true" marginless_columns="false" style="margin: 0px auto;padding: 0px;"][cs_column fade="false" fade_animation="in" fade_animation_offset="45px" fade_duration="750″ type="1/1″ style="padding: 0px;"][x_share title="Share this Post" share_title="" facebook="true" twitter="true" google_plus="true" linkedin="false" pinterest="false" reddit="false" email="true" email_subject="Hey, thought you might enjoy this! Check it out when you have a chance:"][/cs_column][/cs_row][/cs_section][cs_section parallax="false" separator_top_type="none" separator_top_height="50px" separator_top_angle_point="50″ separator_bottom_type="none" separator_bottom_height="50px" separator_bottom_angle_point="50″ style="margin: 0px;padding: 45px 0px;"][cs_row inner_container="true" marginless_columns="false" style="margin: 0px auto;padding: 0px;"][cs_column fade="false" fade_animation="in" fade_animation_offset="45px" fade_duration="750″ type="1/1″ style="padding: 0px;"][x_recent_posts type="post" count="3″ offset="" category="" orientation="horizontal" no_sticky="true" no_image="false" fade="false"][/cs_column][/cs_row][/cs_section][/cs_content]