Samsung now has the widest range of devices that are 5G-ready in Singapore. With the introduction of the latest Galaxy Z Flip 5G, this brings the total tally up to seven devices!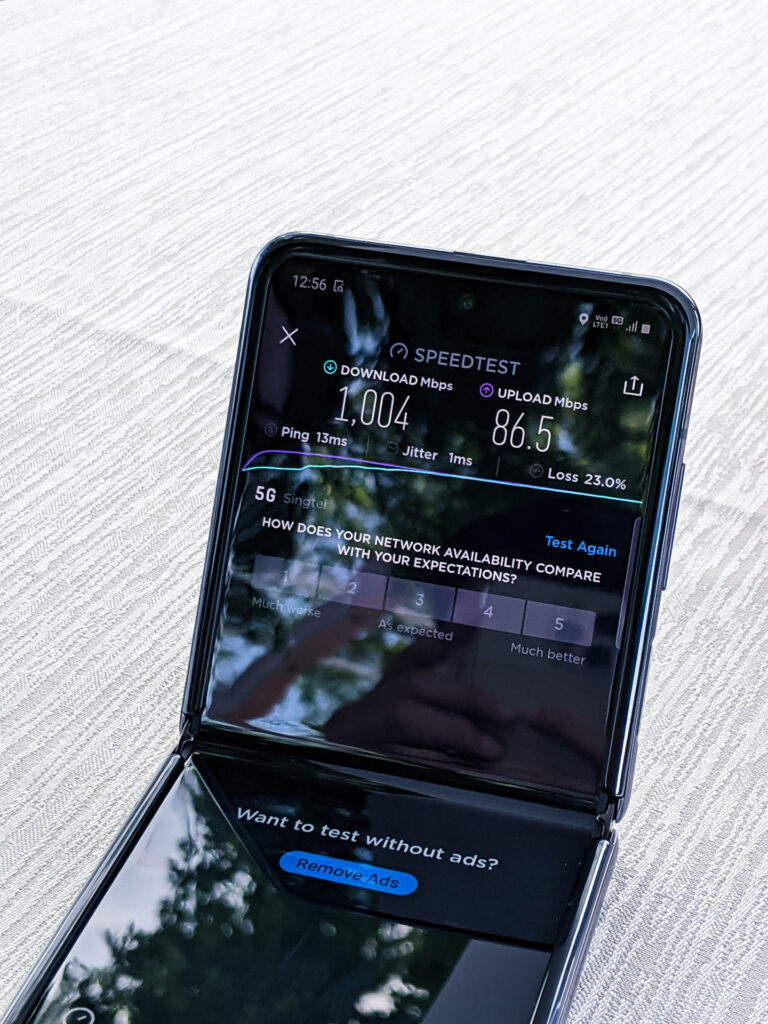 Users can look forward to accelerated download and upload speeds which promise uninterrupted video calls when you leap over to 5G.
Pricing and discounts from Singtel
The Galaxy Z Flip is now available in Singapore at a retail price of $1,998 (incl. GST). It will be available in Mystic Gray and Mystic Bronze.
Consumers who purchase the Galaxy Z Flip will also receive a complimentary pair of Galaxy Bus Live in Mystic Bronze, worth $288, while stocks last. T&C apply.
Purchase the Galaxy Z Flip 5G from Singtel and enjoy the following handset discounts:
$100 off when customers sign up or upgrade their re-contract on XO 78 and XO 108 plans
$50 off with 5G NOW add-on (12-month contract). Customers signed up on XO 48 and above, Combo 2 and above will also enjoy free 6 months of 5G NOW
$30 off with sign up of MobileSwop Unlimited Premium (12-month contract)
For more information about the Galaxy Z Flip, please visit: www.samsung.com/sg/smartphones/galaxy-z-flip/