Realme has just released 3 new products – the Buds Air 2, Buds Q2 and Watch 2, which contributes to its smart Artificial Intelligence of Things (AIoT) portfolio. As usual, realme aims to make innovative design and technology accessible to everyone with the devices they introduce.
Realme Buds Q2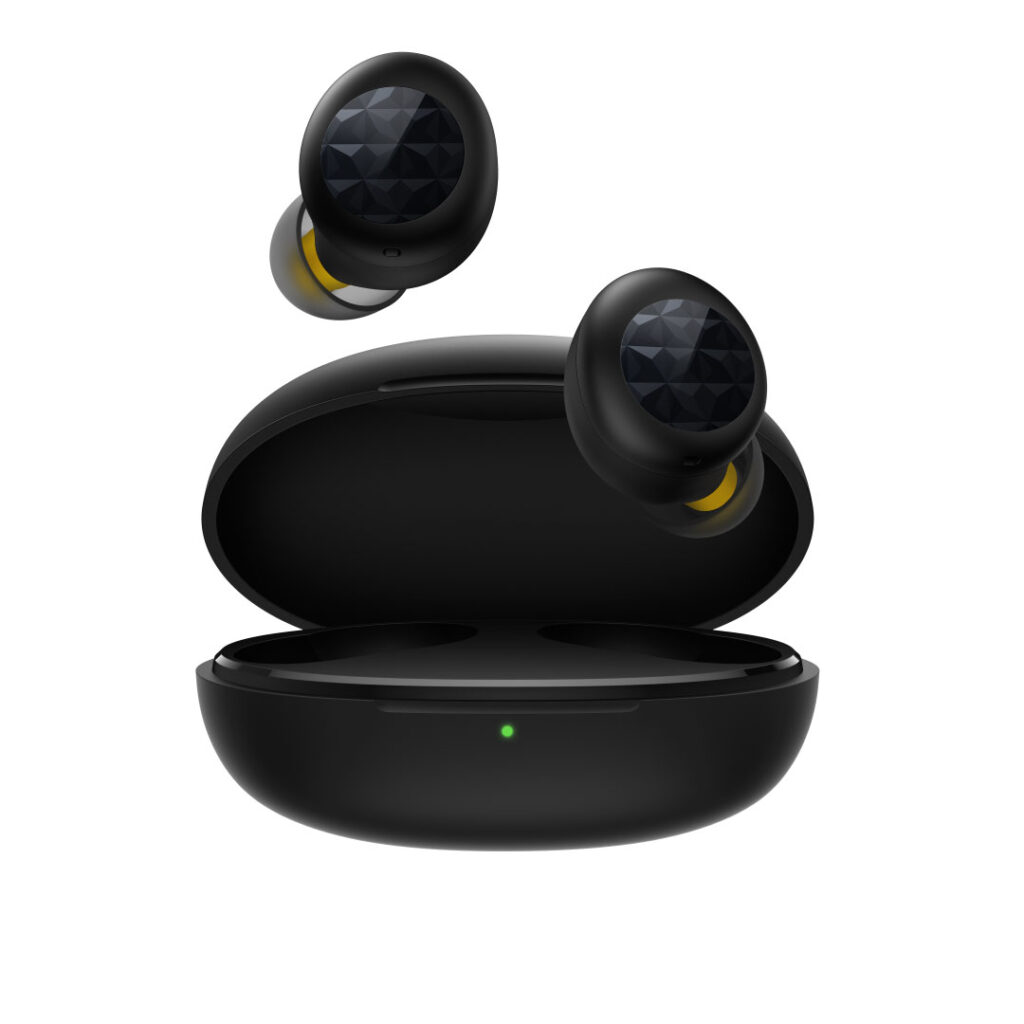 Clad in an award-winning pebble-shaped design that the international IF Design Award has recognised, the realme Buds 2 stands out from other monotonous designs in the market.
Weighing in at only 4.1 grams for each earbud and 39 grams with the case, the realme Buds Q2 is designed to be worn everywhere, protected with its IPX4 water resistance design. Compared to its previous generation, the realme Buds Q2 receives upgrades in increased touch area for easier controls, improved wireless transmission, and enhanced sound pickup when using the microphone.
The realme Buds Q2 is powered by a remarkable 20 hours battery life with support for fast charging with 120 minutes of playback on just 10 minutes of charge. The earpiece uses Bluetooth 5.0 that comes with an extended, stronger signal range of 10 metres with improved battery consumption on top of the large battery.
Equipped with Peek+TPU Polymer Composite Diaphragm from Japan, the realme Buds Q2 achieves a robust sound through the combination of softness and toughness in its diaphragm. Partnering with Bass Boost+ technology, the earphones produce a strong bass by leveraging a large dynamic coil. Whether it is for work or for entertainment, the included Environmental Noise Cancellation algorithm adds clarity to phone calls and a Gaming Mode allows perfect sync of picture and audio with only 88ms of latency.
Realme Buds Air 2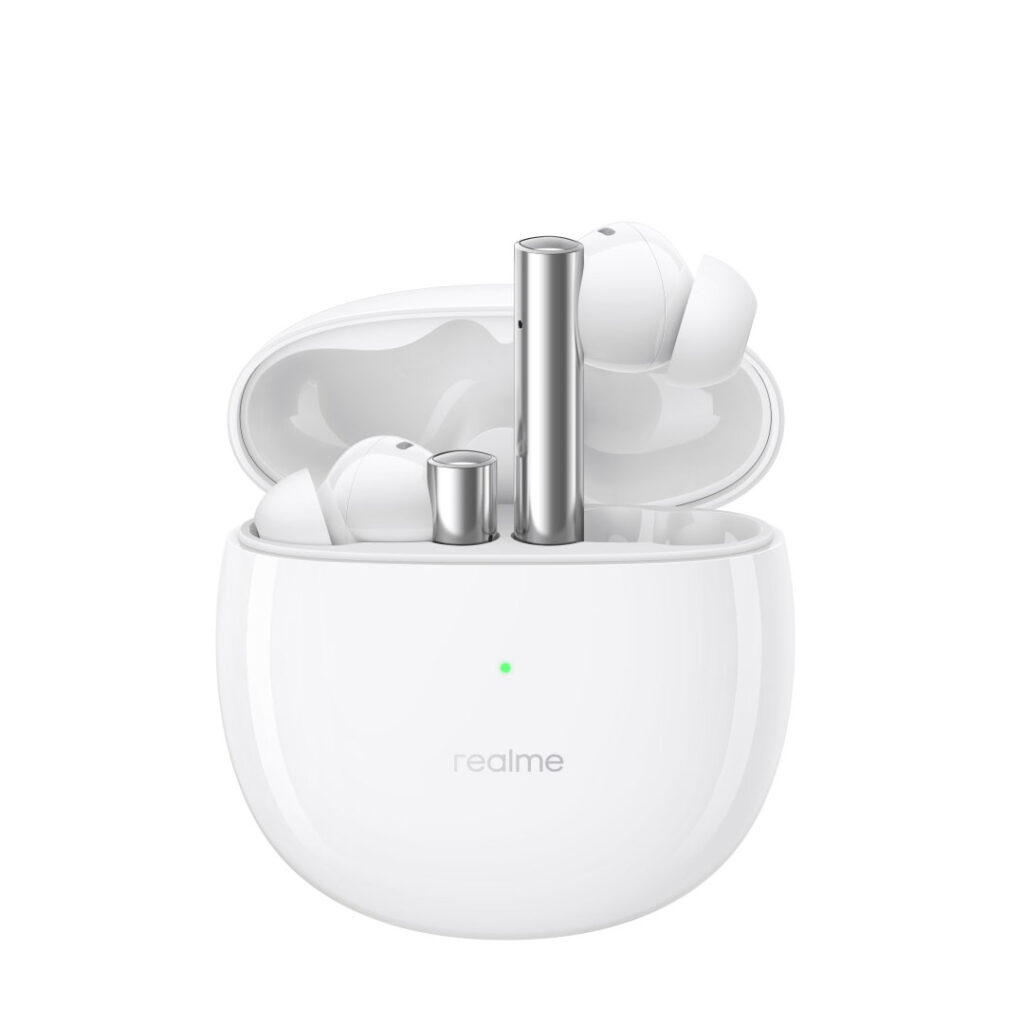 With up to 25dB of noise cancellation for most low-frequency noise such as that from trains, Active Noise Cancellation is surely a big highlight of this pair of earbuds. This is thanks to the R2 noise reduction chip, which possesses powerful noise-cancelling abilities. It can be set up in the realme Link App. It also offers reduced power consumption and stabilised connectivity for better call quality.
Tapping on the R2's ability for better quality calls, the earbuds are equipped with dual microphones supported by the Environmental Noise Cancellation algorithm for better sound pickup. Aside from improved call quality, the microphones are responsible for Transparency Mode allowing you to make quick conversations without removing the earbuds.
Tuned by the world's top 100 DJs – The Chainsmokers – in collaboration with the realme Music Studio, sound quality is further enhanced on top of the superior audio hardware, a diamond-like carbon diaphragm that is found on flagship earbuds. The combination results in a spectacular bass quality which leverages the power of the large dynamic coil and DLC diaphragm. Despite that, the Buds Air 2 are priced at a relatively affordable price for what you get.
Realme Watch 2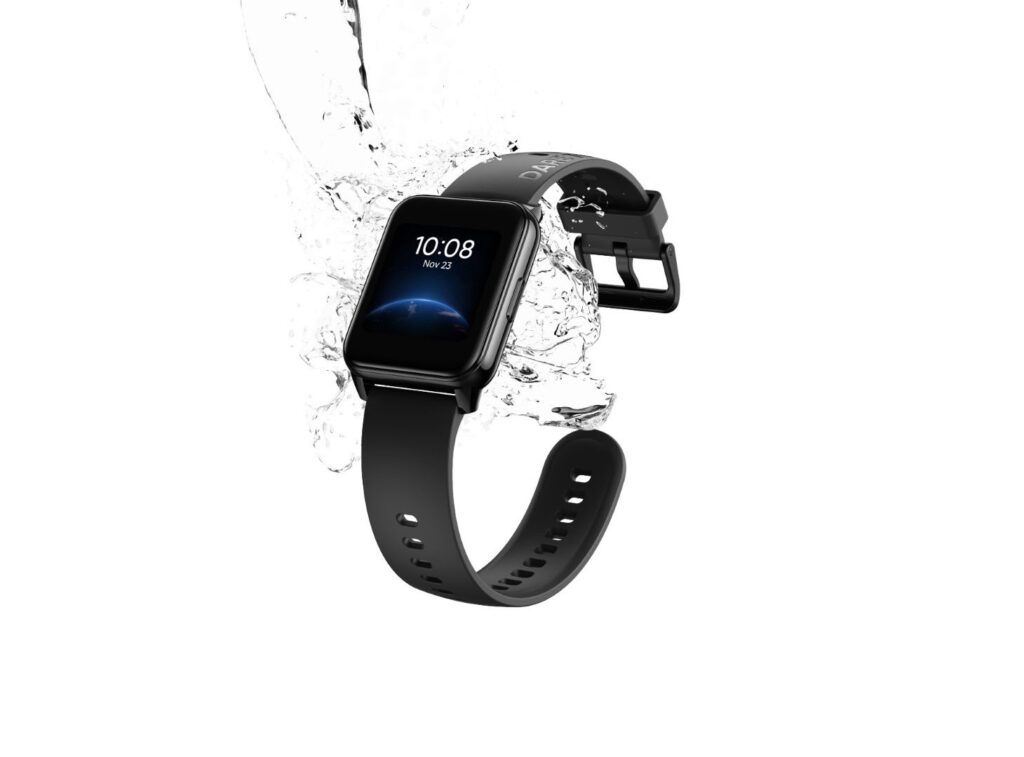 In partnership with Grafflex, a well-known South Korean artist, the realme Watch 2 is the first watch to introduce attractive and dynamic watch faces, with a choice of over 100 options.
With a battery life of up to 12 days thanks to a large 315mAh battery which charges fully within 2.5 hours, the watch can be used in many scenarios ranging from sports to lifestyle. It also offers up to 90 modes such as roller skating and running, together with meditation mode and drinking reminders.
Supporting the sports and lifestyle modes, the realme Watch 2 contains an advanced PPG Sensor to accurately monitor blood oxygen levels and heart rate, as well as sleep monitoring to help users keep track of their health status.
Covered in a 1.4-inch large color touchscreen with 30fps refresh rate and 600 nits of peak brightness, the watch delivers a smooth experience that is highly visible in any lighting conditions. As part of the realme's AIoT system, users will have the ability to connect their smart devices such as light bulbs and sockets, or other realme AIoT products.
Availability and Pricing
The realme Buds Q2 is priced at S$69 while the realme Watch 2 and realme Buds Air 2 are priced at S$99 each.
From now till 30 May 2021, all 3 products will be sold at a discounted price on Lazada and Shopee at S$39, S$79 and S$69 respectively.