A nouveau local brand known for its monitors, PRISM+, has recently announced its lunge into the smart air conditioner market. Clinching the title as the first homegrown air conditioner, this launch prides itself with a slew of products, finished with tightened integration with intelligent controls and after-sales servicing.
The PRISM+ Zero Series will feature three indoor unit models, the PRFZ09 (9,212btu/h), PRFZ12 (12,010btu/h) and PRFZ18 (18,010btu/h), with a model PRFZ24 boasting a cooling capacity of 24,200 btu/h, coming in September. Two outdoor compressor models, the PRCZ28 and the PRCZ36, will work in tandem to support varying indoor unit combinations.
An ecosystem to call their own
PRISM+ Connect is the company's solution for advanced automation, atop of the standard of Google Assistant integration. It encompasses basic controls such as replication of remote controls (nearby and remotely) alongside holistic, lifestyle features such as maintenance reminders, direct bookings for aircon servicing, setting routine and usage insights.
Thanks to WiFi integration, users can set their units to be engaged according to the time of day or ambient room temperature. Entering a cooled, comfortable home can be accomplished with geolocation capabilities – where units are engaged based on customised distance parameters. Customised settings can be shared with other users to minimise multiple set-ups.
After-sales integration greatly simplifies scheduled maintenance. Quarterly maintenance will appear as a prompt, where users can schedule an appointment through the brand's in-house maintenance service. Using the in-house service grants users an extended 8-year warranty on all units, with free bi-annual filter swaps and gas top-ups.
In touch with modern technologies
While staying in line with industrial standards such as the inclusion of inverter technology, eco-friendly R32 refrigerant and five ticks by NEA's Certified Energy Rating, the units also contain their own technology. One of which is the Obsidian Seal Technology – a five-layer coating that includes antibacterial and anti-corrosive materials, fending against heat and UV rays to improve efficiency.
First step in a general direction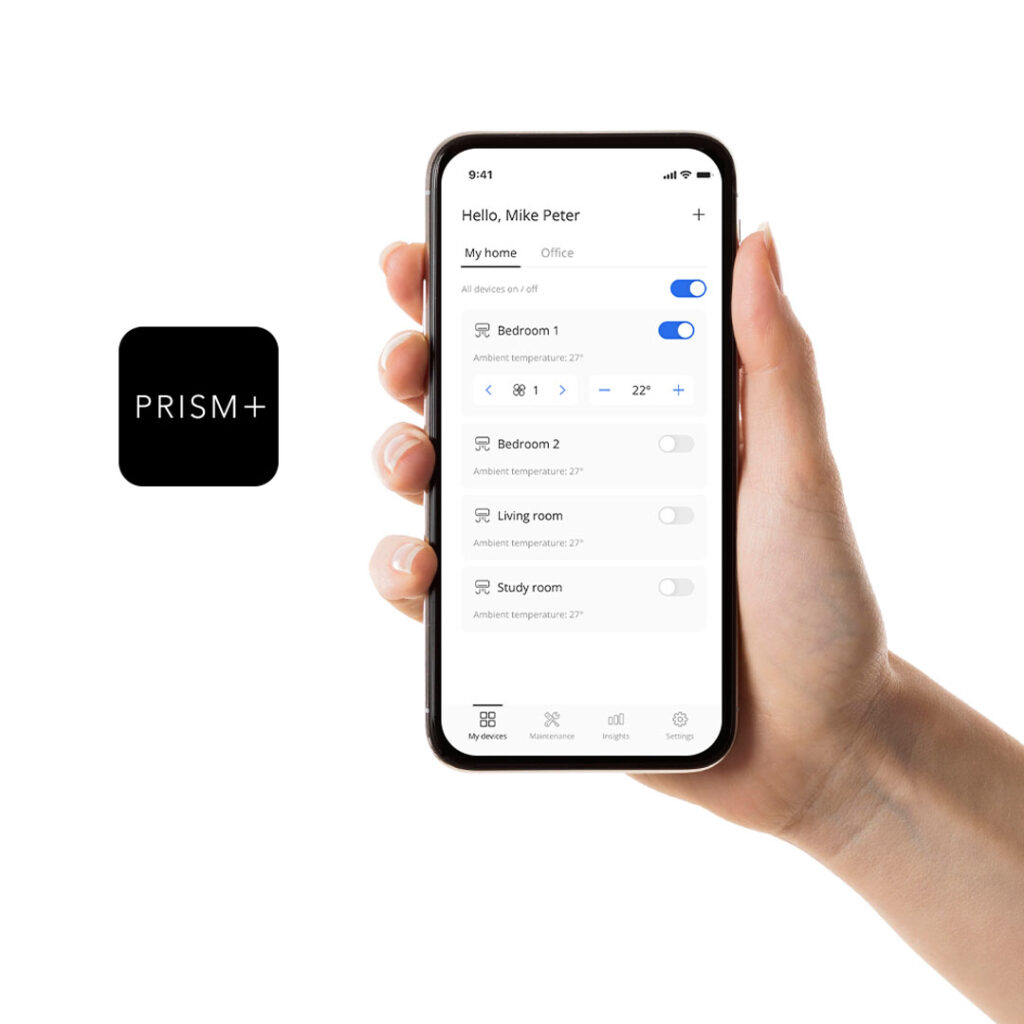 Apart from the current features currently found, the company shared plans to continue implementing more features, including but not limited to motion sensing and energy monitoring to the PRISM+ Connect app. Users can come to expect more features and/or products falling under the PRISM+ Connect ecosystem.
Availability and Pricing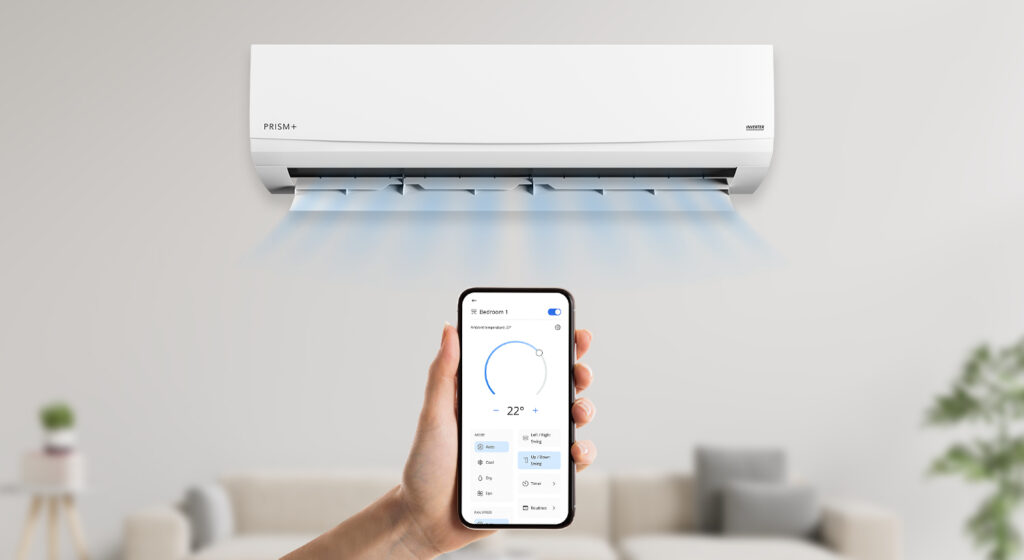 Start your purchase on the PRISM+ online store, and all PRISM+ roadshows. Enjoy early bird launch prices when paying with Atome, Grab, and Pace through its Buy Now Pay Later (BNPL) payment features, with discounts up to S$500.
Other early bird discounts include upgraded installations such as premium LitaFlex trunking, Armaflex Class 0 Insulation, 0.81mm copper pipes, and Keystone cables worth up to SGD $1,900.
The launch prices of respective products can be seen in the table below:
| | | |
| --- | --- | --- |
| Device | Pricing | Compliments (first 200 customers) |
| System 2 | From S$2,199 | free Flow Soundbar (worth $269) |
| System 3 | $2,599 | Q32 Android TV (worth $379), |
| System 4 | $3,299 | Q55-QE Pro Android TV (worth $999) |
Consumers who opt for any Dual Compressor Bundles will receive a Q65-QE PRO Android TV (worth $1,239). For the comprehensive details and specifications, please refer to PRISM+ Zero official site.